Saturday will mark the one-year anniversary of President Donald Trump taking office. It may also mark the beginning of a federal government shutdown.
Whether you support him or are troubled by him, Trump's first year has certainly has been a wild ride. But after a bipartisan immigration deal fell apart last week, a shutdown appears increasingly likely.
Republicans need at least some Democratic votes to pass a stopgap budget funding bill called a continuing resolution (or CR) ahead of a midnight Friday deadline. But even some Republicans are reluctant to support it.
One issue that has hampered Republicans is that GOP lawmakers and the president often appear at odds. On Thursday morning, the president appeared to undercut his own party with a tweet indicating he did not want the Children's Health Insurance Program (CHIP) funded as part of the budget measure.
Earlier this week, South Carolina Republican Sen. Lindsey Graham expressed his frustration with the president's apparently fickle nature.
"[Last] Tuesday we had a president who I was proud to golf with, call my friend, who understood immigration had to be bipartisan ... but he also understood the idea that we had to do it with compassion," Graham said. "I don't know where that guy went. I want him back."
Graham has said he won't vote for the spending bill without action on immigration that addresses the plight of "Dreamers" – undocumented immigrants brought to the country as children and formerly protected from deportation under the Deferred Action for Childhood Arrivals program.
"I'm not going to vote for a CR," Graham told reporters Wednesday. "I want to be fair to the DACA population. I want to begin to fix a broken immigration system. But above all else I want to rebuild the military that's in a great decline. ... And there is no way in the world to fix this problem without dealing with the DACA issue."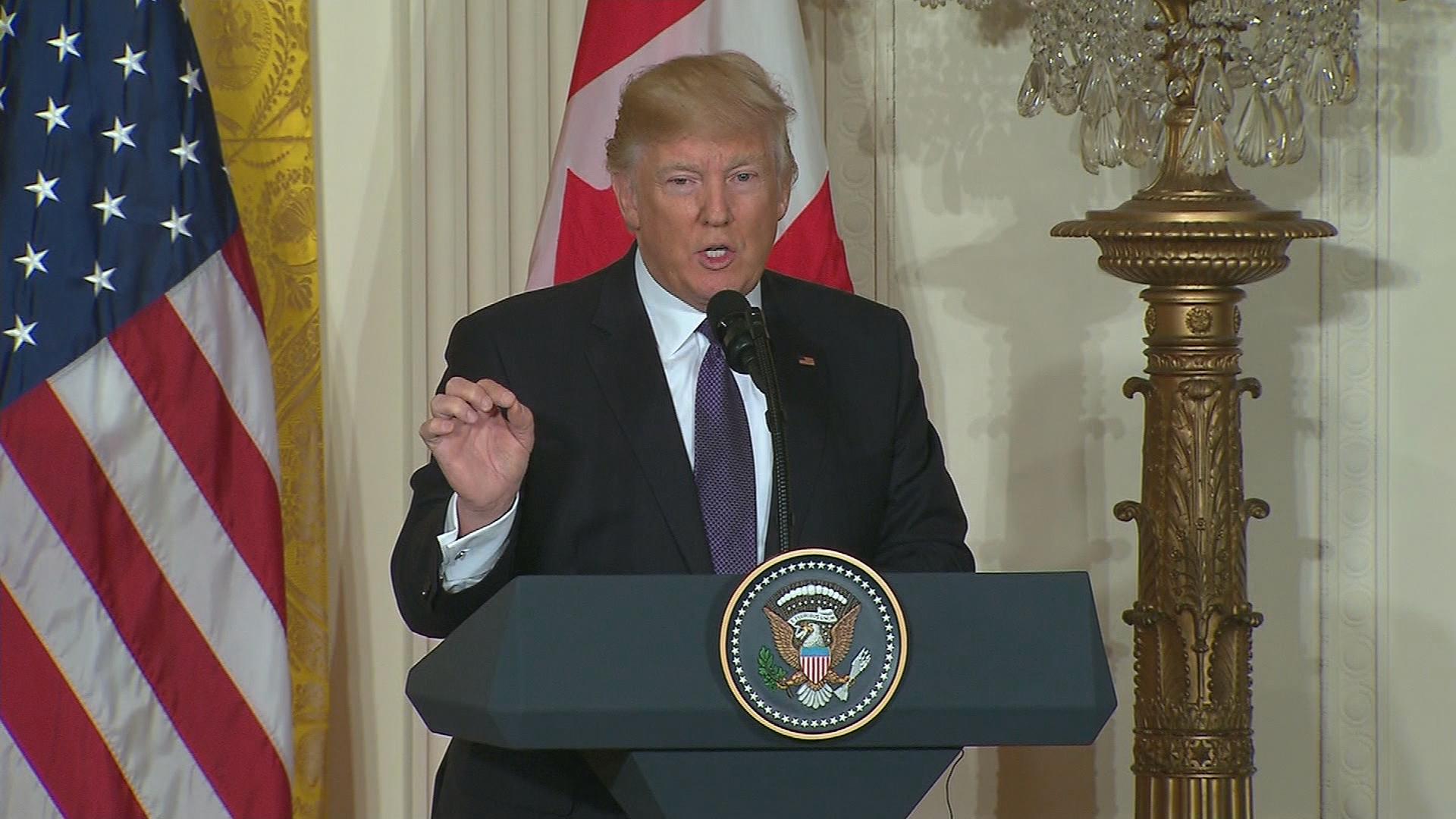 Senate Majority Leader Mitch McConnell also appears frustrated by the president's lack of engagement and clarity.
"I'm looking for something that President Trump supports. And he's not yet indicated what measure he's willing to sign," McConnell told reporters Wednesday.
Democratic political consultant Pete Giangreco, a partner at The Strategy Group, says Republican dysfunction in Washington all but guarantees a shutdown.
"It's clear that they don't have the votes in the Senate right now and the primary reason they don't have the votes in the Senate is no one in the Senate, least of all Majority Leader McConnell knows what the president wants," Giangreco said. "The Republicans control the Senate, the House and the White House and they can't all get on the same page and that's why there is going to be a government shutdown."
Former Republican U.S. Rep. Joe Walsh, now host of "The Answer" on AM 560, says he would welcome a shutdown.
"When I was in congress we actually came close to shutting down the government a couple of times," Walsh said. "I actually think a shutdown would be good for America because it would force Americans to take a look at what their government does."
But Walsh is in no doubt as to who will get the blame, even if Trump seems to think he can pin it on Democrats.
"No matter what kind of case they make the media in the country will blame Republicans," Walsh said. "Democrats know that which is why they don't mind shutting the government down."
Walsh says that after recent Democratic gains in areas that supported Trump in 2016 he fears that Republicans could be swept away in the 2018 midterm elections.
"I think we are going to see a Democrat blue tsunami like we have never seen," he said. "My side is asleep. They won't acknowledge the Democrat wave that is coming. Democrats are angry, they are organized and they are voting and Republicans aren't and if that doesn't change we are going to get our butts whipped in 2018."
Walsh, Giangreco along with Trump 2016 convention delegate Jennifer Nevins and Democratic political consultant Tom Bowen join Paris Schutz to discuss Trump's first year and a possible government shutdown.
---
Related stories: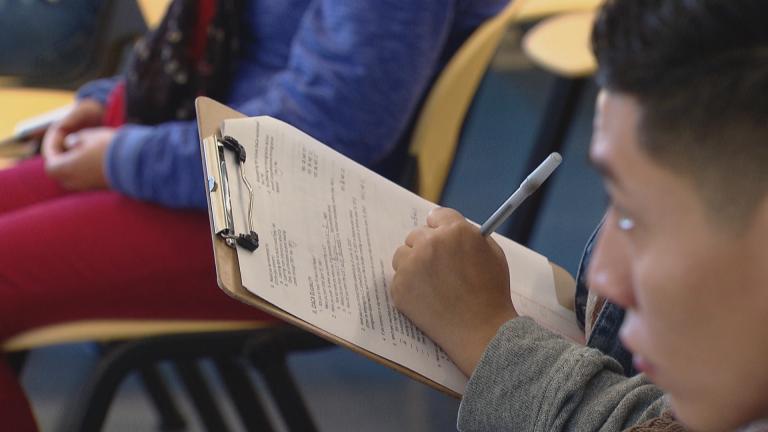 What's Next for DACA after Court's Decision
Jan. 17: Understanding a federal court's decision to keep the much-debated DACA program that protects young immigrants.
---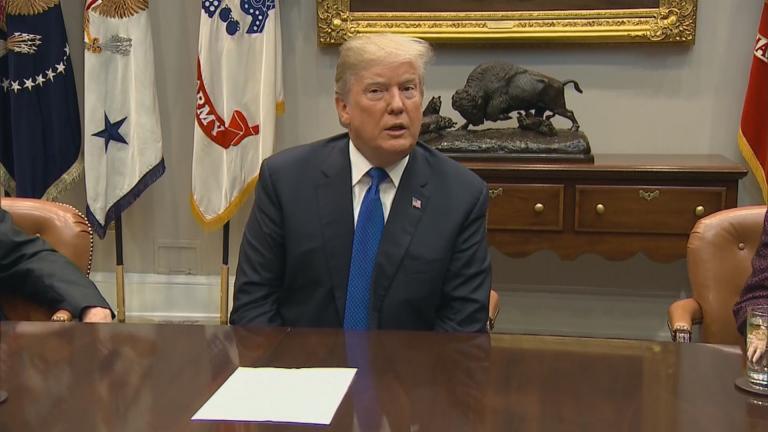 Durbin Grills Homeland Security Chief on Trump's Use of Vulgar Language
Jan. 16: Homeland Security Secretary Kirstjen Nielsen said Tuesday she "did not remember" the specific vulgarities used by President Donald Trump in a meeting last week, saying profanity was used by almost everyone in the room.
---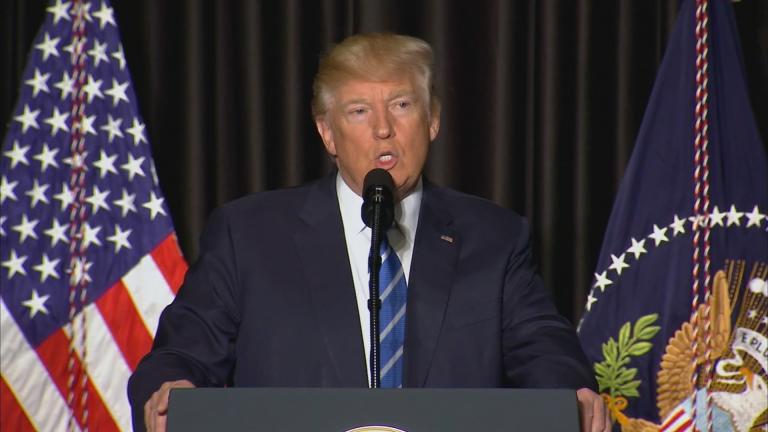 Bannon Slams Trump: Republicans React to Claims of West Wing Chaos
Jan. 4: An explosive new book pits President Donald Trump against former adviser Steve Bannon. Local Republicans assess the turmoil in Washington.
---