While other NFL teams are preparing for the playoffs, the Bears once again are preparing to find a new head coach. This after team general manager Ryan Pace fired head coach John Fox, who compiled a 14-34 won loss record in three years.
Who are the likely candidates, and will the team finally get it right this time?
Various reports have a candidate list starting to materialize. Since many of the coaches are involved in the playoffs, the Bears have a very limited window in which to conduct their interviews.
Here are the candidates they're linked to so far:
• John DeFilippo, the 39-year-old QB coach in Philadelphia who is credited with helping develop their star young quarterback Carson Wentz.
• Josh McDaniels, New England's offensive coordinator who's worked with star QB Tom Brady (and had a brief head coaching stint with Denver that was less than stellar).
• Matt Nagy, the young offensive coordinator with Kansas City.
• Pat Shurmur, offensive coordinator with Minnesota who's highly thought of because of that team's great offense despite injuries to their QB and running back. He too has head coaching experience: a lackluster 10-23 record with Cleveland.
• Steve Wilks, one year defensive coordinator with the Carolina Panthers who was also a Bears defensive backs coach from 2006-2008.
We spoke with sportswriter Jon Greenberg who says he believes DeFilippo might be the most intriguing of the bunch.
"He has a really good way about him," Greenberg said. "You could tell he has a strong personality. He's not just a quarterbacks coach like (former Bears coach) Marc Trestman was. It seems like he can command the respect of the entire team."
The Bears have made no bones about the fact that their next coach will have to be someone who will develop their young quarterback Mitch Trubisky, who might even be involved in the search process. That leads many to believe an offensive coordinator is the way to go, but team general manager Pace, who was given a two-year contract extension despite having the same losing record as coach Fox over the last three years, says the criteria will be expansive.
"We're looking for the best coach, best character, best leadership, so I don't want to paint ourselves into offense or defense. It's going to be a broad, thorough search," Pace said.
The contract extension awarded to Pace surprised many observers, given the lack of pro bowl talent he has amassed to date on the team. But team President Ted Phillips said he did it to show stability in the franchise, to lure a new head coach who doesn't want to have to wonder whether or not the GM who hired him will be fired himself.
"I need to point the finger at myself as well," Pace said. "Our record is a reflection on me as well. But I feel good about where we're at right now. I feel much better about where we're at right now than this time last year"
Phillips said that he still had confidence in Pace, and that, despite the record, there have been successes in completely turning over the roster and making it younger, building a new core of players. He says he and Chairman George McCaskey will travel with and assist pace in the head coach search.
"My years in this league, I've been around a lot of different head coaches, sharing ideas. We have a very collaborative environment here," Phillips said. "Ryan and I have a great relationship, as well as George. So, I think giving our input as well as being able to assess the results of different interviews will be helpful to him."
This has caused a lot of sportswriters and fans to hold their collective breath. Phillips is much maligned for his role in selecting the previous failed general manager Phil Emery, and many pundits wish he and McCaskey would stick to the business aspect of the team. Greenberg tells us it's not likely to happen.
"George McCaskey, it's his family business, he wants to have say in this stuff," Greenberg said. "Nobody wants to be the bookkeeper. Nobody wants to be the guy behind the desk. When your job goes between business and sports, it's always fun to be behind the guy in the news. It's always fun to be integral in this process. But I'm confident that Ryan Pace has the final say, you just don't know what kind of advice he gets from them."
As for former coach Fox, he'll be looking for new employment or enjoying the four million dollars left on his four year contract. Fox was very popular among the players, many of whom expressed their sadness that he was leaving. He didn't have a whole lot of talent to work with, as no bears were voted to the pro bowl over the last three years. But there were games the Bears were clearly favored to win this year, like at home vs. the Packers, which they failed to do.
Follow Paris Schutz on Twitter: @paschutz
---
Related stories: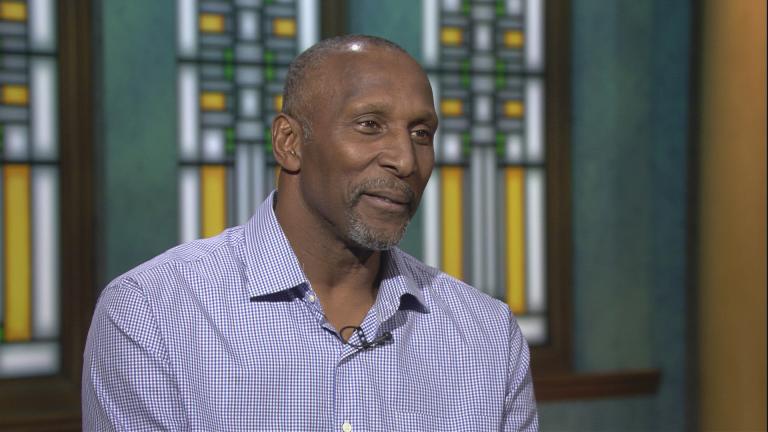 Otis Wilson's New Book Offers Stories From Locker Room, Sidelines
Nov. 1: Otis Wilson was a key member of the Chicago Bears 1985 Super Bowl team. He joins us to discuss his new book "If These Walls Could Talk: Stories from the Chicago Bears Sideline, Locker Room, and Press Box."
---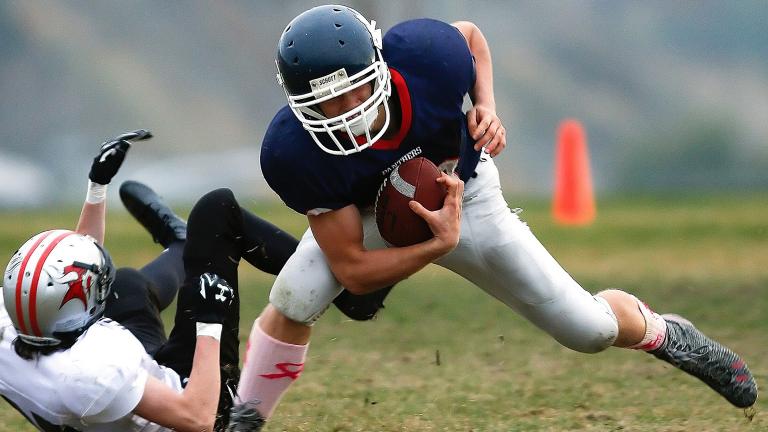 Suburban High School Football in Downward Spiral, Analysis Shows
Oct. 26: Youth football seems to be taking a hit. We speak with a Daily Herald investigative reporter about steep declines in high school football participation.
---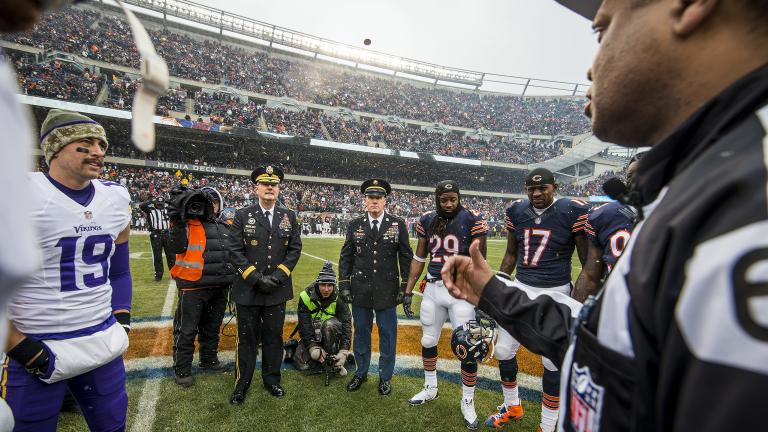 Chicago Bears' Luck Runs Out: Coin Toss Winning Streak Ends at 14
Oct. 9: You could say it was flipping amazing while it lasted, but at Soldier Field on Monday night, the Bears coin toss winning streak ended at 14 in a row.
---