Quarterback Jimmy Clausen fell to 1-11 in 12 career starts after failing to lead the Bears into the red zone at CenturyLink Field. Starting in place of the injured Jay Cutler, Clausen didn't make any big mistakes but also couldn't generate any big plays. The Bears defense showed improvement after getting thumped for a combined 79 points in the first two games. They held quarterback Russell Wilson and a gimpy Marshawn Lynch in check the first two quarters, as the Seahawks led just 6-0 at halftime on a pair of field goals.
But Tyler Lockett's 105 yard kickoff return to open the second half gave the previously winless Seahawks a much-needed jolt. Later in the third quarter tight end Jimmy Graham added a 30-yard touchdown reception. A pair of Seahawks field goals finished the lopsided scoring.
---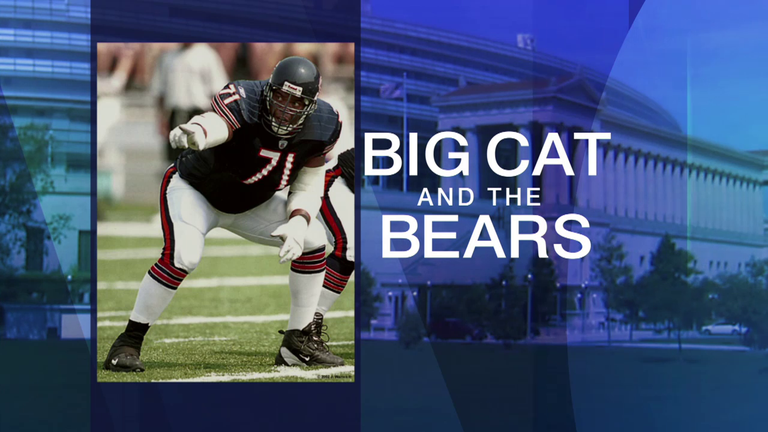 Join us every Monday on "Chicago Tonight," as former Bear James "Big Cat" Williams joins Ann Kreiter to give us his take on the season.
---
Bears trade defensive standout Jared Allen
The Chicago Bears announced Monday the trade of Jared Allen to the Carolina Panthers for an undisclosed draft pick. After spending most of his 12-year NFL career as a defensive end, Allen was converted to an outside linebacker this season in the Bears new 3-4 defensive scheme. He's expected to shore up the Panthers weak pass rush, while the Bears gain a draft pick as they rebuild their roster.
Notable stats from the Bears third straight loss of the season:
• Chicago punted on all 10 of its possessions.
• Bears running back Matt Forte rushed for 64 yards in the first half, but just 10 in the second half.
• Clausen finished 9-of-17 for 63 yards, sacked twice, zero touchdowns or interceptions, for a quarterback rating of 61.6.
• Defensive linemen Jarvis Jenkins and Pernell McPhee each sacked Seahawks quarterback Russell Wilson twice.
Notable quotes:
Coach John Fox (thoughts on your team's play…)
"I thought our defense hung in there. We fought hard in the first half, I think it was 6-0 at halftime. We come out and the opening kickoff, I don't know how far it was, but I know the guy wasn't touched. The ball was put where it was needed to. Without seeing it on tape, we were on the far sideline. We will look at it on the plane on the way home. It wasn't really a great way to start the second half. Then we just couldn't generate anything. We flopped around a little bit running it early. We kept it close. But eventually you need to be able to do both pretty well in this league to succeed and win games."
Quarterback Jimmy Clausen (on the challenge of throwing deep against Seattle…)
"They like to play off and keep everything in front of them and just run to the ball. Like I said, their front four is very dynamic and gets to the passer. That's what they like to do, just rush with the front four, get to the quarterback and then just have a shell on the back end to keep the ball in front of them and make plays."
Defensive Lineman Jarvis Jenkins (on the progress of the defensive line's improvement…)
"There's ways to improve. I think we did pretty well against the run in the first half, and in the second half they started to get the run going a little bit – the thing is, we've got to play stout all four quarters if this defense is going to be good. We've got a lot of work to do as a defensive line – we're not satisfied. The only thing right now is that we shouldn't be hanging our heads and we've got to go back to work Monday."
---
Share Your Fan Photos with Us
How do you celebrate the Bears? Send us your fan photos and we'll add them to our online gallery. We may even use them on the air during our weekly "Big Cat" segments. Use the form below – no signup required – to show us how you tailgate, paint your face, feed your friends, dress you pet and ... well, you get the idea, right?