The Chicago Bears improved to 2-3 after another come-from-behind win, this time on the road at noisy Arrowhead Stadium. With rookie center Hroniss Grasu starting at center for the injured Will Montgomery, the patchwork offensive line managed to protect Jay Cutler well enough to overcome their mistakes and put him in position for more late-game heroics. Cutler threw two touchdown passes in the final 3 minutes, 5 seconds–a 22-yarder to Marques Wilson, and the go-ahead 7-yard strike to Matt Forte with 18 seconds remaining. 
This is about playing smarter, tougher, longer than your opponent. I thought we did pretty good at that today.

–John Fox
The Chiefs led by 14 points at halftime, but suffered a momentum-shifting, devastating blow in the third quarter when star running back Jamaal Charles suffered a non-contact knee injury. He didn't return to the game, and the Chiefs offense never recovered. Linebacker Pernell McPhee showed again why he's the breakout leader of the Bears defense. McPhee registered his third sack of the season and blocked a 27-yard field goal attempt.
The Bears travel to Detroit to take on the winless Lions next Sunday at Ford Field.
---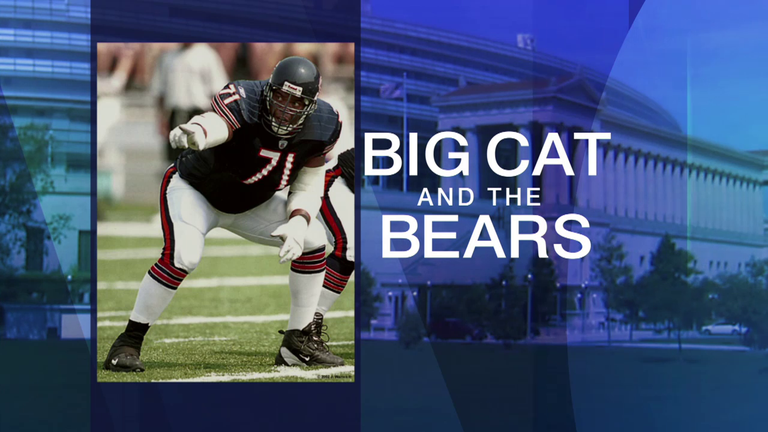 Join us every Monday on "Chicago Tonight," as former Bear James "Big Cat" Williams joins Ann Kreiter to give us his take on the season.
---
Notable stats:
• Against the Chiefs, the Bears were missing five Week 1 starters due to injury.
• With a 30-yard field goal in the third quarter, Bears kicker Robbie Gould became the franchise leader in points scored (1,118), surpassing Kevin Butler's mark of 1,116 points.
• Jay Cutler conducted his 15th game-winning drive in the fourth quarter or overtime as a member of the Bears and the 22nd of his NFL career.
• Bears linebackers Lamarr Houston and Willie Young each collected their first sacks of the season.
Notable quotes:
Head Coach John Fox
How did the offense find its groove? 
"I think we have a lot of new guys out there, I don't know if people actually realize some of the numbers we've been through including some of the guys that had to step in. We had some pretty gutsy performances the last couple of weeks–including our quarterback. Even our kicker–the all-time Bears scoring record today–he did our player talk last night. Even he's been a great inspiration. It was fun to see guys grow. This is about playing smarter, tougher, longer than your opponent. I thought we did pretty good at that today."
Guard Matt Slauson
You've played with Jay for a few years. Is this the best you've seen him locked into an offense?
"Yes. He is super confident. His composure throughout the game is just great. Upfront our communication was not always crisp. This is a loud place and we've got some new guys in there. Kansas City gave us a couple of new wrinkles–stunt wise. The composure through all of that was just amazing."
Center Hroniss Grasu
When did you find out you were going to start?
"Just before the game, I had a good feeling about it. Even when I was inactive the last couple of weeks, I was preparing like I was playing. This game I was actually right. These guys, the O-line, the whole offense accepted me. They brought me in with open arms and they really made me feel comfortable. When we are out there, there is no panic for any of us. These guys make my job so much easier by communicating well."
---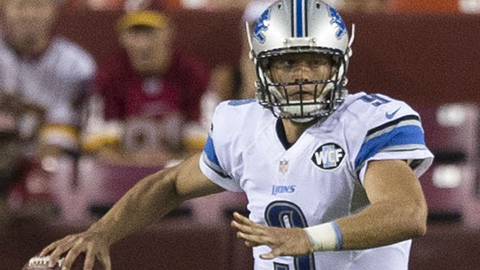 Dave Birkett covers the Lions for the Detroit Free Press. He gives us his take on the winless Lions in advance of next Sunday's game at Ford Field.
---