Quarterback Jay Cutler led the offense downfield late in the game, setting up Jeremy Langford's 2-yard rushing touchdown to bring the Bears within two points of the Broncos. But Langford's attempt to run the ball into the end zone for a 2-point conversion went nowhere fast. Denver's top-ranked defense stuffed Langford well short of the goal line, dropping the Bears to 4-6 on the season.
Earlier in the fourth quarter, the Bears opted to go for the touchdown on fourth-and-goal from the 4-yard line instead of letting Robbie Gould kick an easy field goal. Cutler's pass fell incomplete and the Bears came away with no points.
The Bears played without three major offensive forces due to injuries: running back Matt Forte (knee), receiver Alshon Jeffery (groin, shoulder) and receiver Eddie Royal (knee).

"I think we didn't execute on certain plays. I think we lost our minds for a second. Sometimes that happens. We have to clean that up."
–Linebacker Shea McClellin
---
Defensively, the Bears applied plenty of pressure to Denver quarterback Brock Osweiler in his first NFL start. But they failed to keep the Broncos running game in check, allowing a season-worst 170-yards on the ground.
The Bears have a quick turnaround to get ready for the Packers. The longtime rivals meet Thursday night at Lambeau Field, where Packers great Brett Favre's jersey will be retired at halftime.
---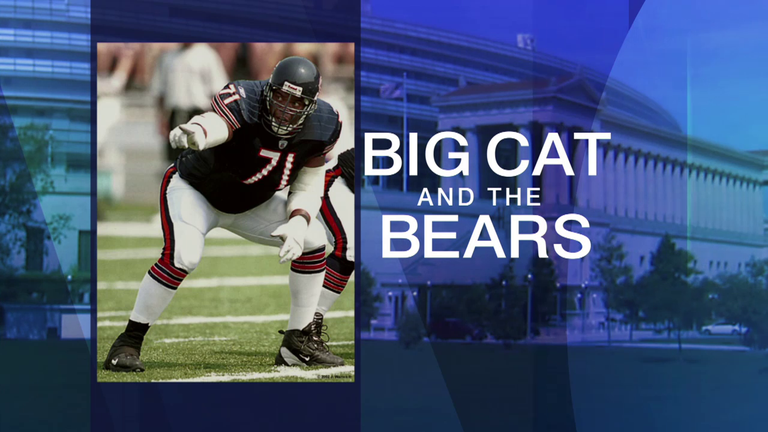 Join us every Monday on "Chicago Tonight," as former Bear James "Big Cat" Williams joins Ann Kreiter to give us his take on the game.
---
Notable Quotes:
Head Coach John Fox
On why he didn't go for a field goal on 4th and 4: "You know, we hadn't made many trips down to the end zone. We hadn't scored touchdowns. It had been kind of a field goal game. At that point in the game, we felt that was going to maybe be our last opportunity (for points). So we were aggressive and came up short on 4th and 4."
Linebacker Shea McClellin
On wide-open Denver wide receivers: "I think we didn't execute on certain plays. I think we – I don't know – lost our minds for a second. Sometimes that happens. Sometimes we get confused. We have to clean that up."
Right Tackle Kyle Long
On the Denver defense: "They're just good at a little bit of everything. They're a tough group. I think that on any given day, either of these teams could come out and get a win. We just didn't execute enough early. Not scoring a touchdown until the last minute – that falls on us as an offensive line. We need to be able to run the ball and produce those chunks offensively and give Jay (Cutler) a chance to be able to have some stuff open up on the back end."
Notable Stats:
• The Bears defense recorded a season-high five sacks.
• Receiver Marquess Wilson grabbed four receptions for a career-high 102 receiving yards. It was the first 100-yard receiving game of his career.
• The Bears did not have a penalty against Denver. It was the first time they did not commit a penalty in a game since Dec. 24, 1995 versus Philadelphia.
• Jay Cutler had 265 passing yards, giving him 30,059 passing yards for his NFL career. Cutler is the 41st player in NFL history to pass for 30,000 yards in his career. 
---