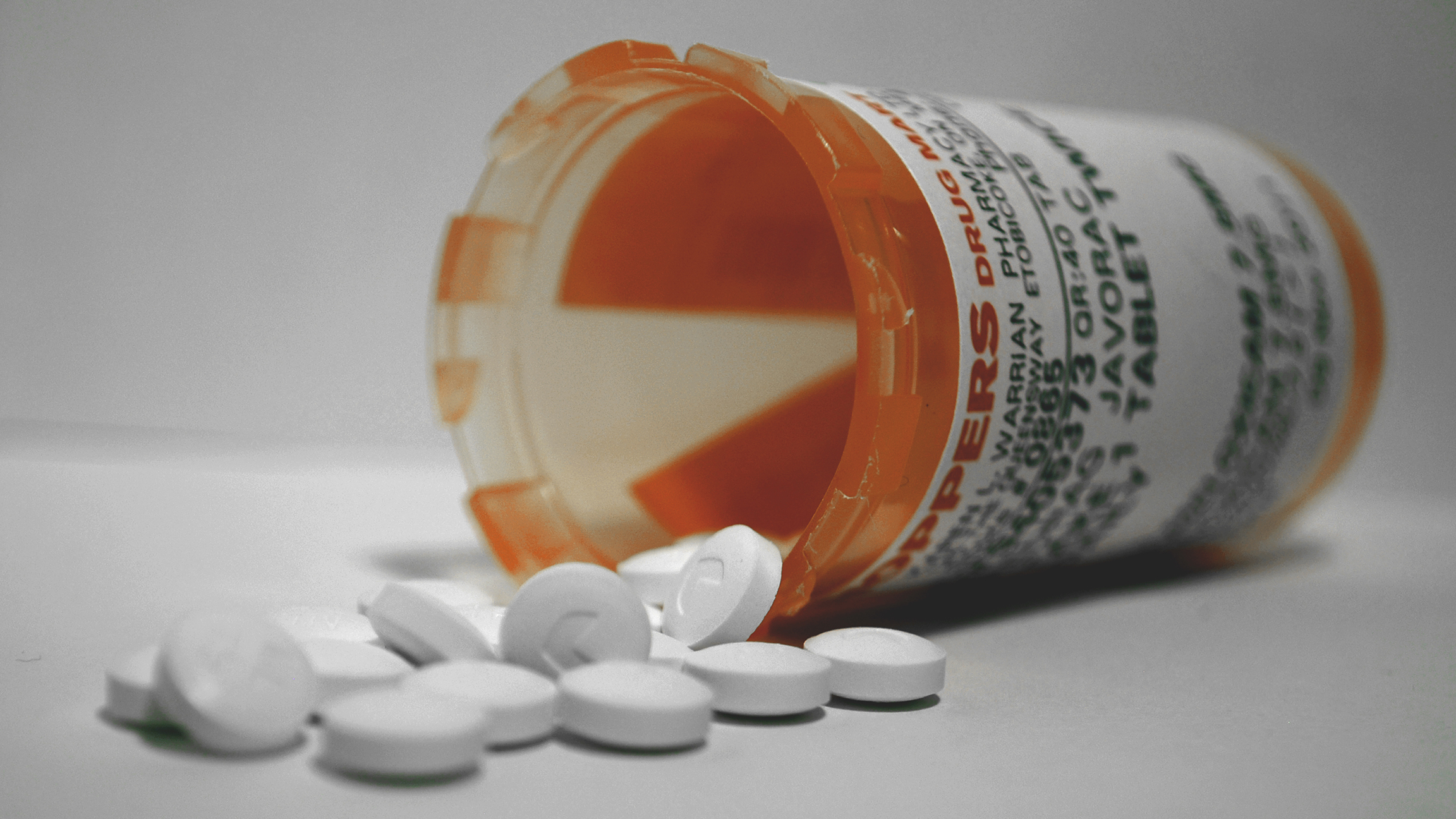 (The Javorac / Flickr)
Cook County officials announced they are taking opioid manufacturers to court as local drug overdose deaths near 1,000 for the second year in a row.
Cook County Board President Toni Preckwinkle and State's Attorney Kim Foxx said they have filed lawsuits this week against about a half dozen drug companies and their subsidiaries, blaming them for aggressively marketing prescription painkillers that have led to a spike in overdose numbers.
"Opioid deaths in Cook County are growing at an alarming rate. This is a public health crisis affecting nearly every community in the County for which we must find a solution," Preckwinkle said in a statement.
Read Cook County's full 85-page complaint here.
"We believe a good start is to aggressively confront one of the root causes of this national epidemic: the pharmaceutical companies and those paid by the pharmaceutical companies who put profits before public health and safety."
The defendants named in the suits include: Purdue Pharma L.P.; Purdue Pharma, Inc.; The Purdue Frederick Company, Inc.; Abbott Laboratories; Abbott Laboratories, Inc.; Teva Pharmaceuticals USA, Inc.; Cephalon, Inc.; Johnson & Johnson; Janssen Pharmaceuticals, Inc.; Ortho-McNeil-Janssen Pharmaceuticals, Inc.; Janssen Pharmaceutica, Inc.; Endo Health Solutions Inc.; and Endo Pharmaceuticals, Inc.
The 85-page lawsuit claims those companies sought to create a false perception in the minds of the public and medical professionals regarding the safety of opioid medications like OxyContin and Percocet through a "coordinated, sophisticated, and highly deceptive marketing campaign" that dates back to the 1990s.
The hope, the complaint claims, was to encourage wider usage of these drugs to treat common ailments like back pain and headaches. It goes on to state this campaign has been widely successful, claiming opioid sales totaled approximately $9.6 billion in 2015.
The county is seeking both compensatory and punitive damages for what it says is "millions of dollars in costs" it has incurred on an annual basis resulting from the ongoing opioid crisis.
Through November, the Cook County Medical Examiner's office has already recorded 847 opioid-related deaths – a number it says is sure to increase as it can take weeks to confirm toxicology results during an autopsy.
About 650 people died of a drug overdose in Cook County in 2015. That total jumped to 1,091 last year.
These complaints also come days after five other Illinois counties filed similar suits against many of the same companies – and they're not alone. The Washington Post earlier this year reported at least 25 states, cities and counties nationwide had already filed similar suits against drug manufacturers and distributors.
The city of Chicago also filed its own suit against Purdue Pharma and others back in 2014.
Mayor Rahm Emanuel on Wednesday commended Cook County's action, saying it's necessary to hold drug companies accountable for "fueling" the opioid epidemic.
"When Chicago led the charge against pharmaceutical companies for misleading marketing three years ago, our fight was a lonely one," Emanuel said in a statement.
"Today, as we increase investments in education, prevention and treatment to address this epidemic for every community in Chicago, we are encouraged that other cities, counties and states have joined the legal fight to hold drug companies responsible for their knowingly deceptive, disingenuous practices."
Contact Matt Masterson: @ByMattMasterson | [email protected] | (773) 509-5431
---
Related stories: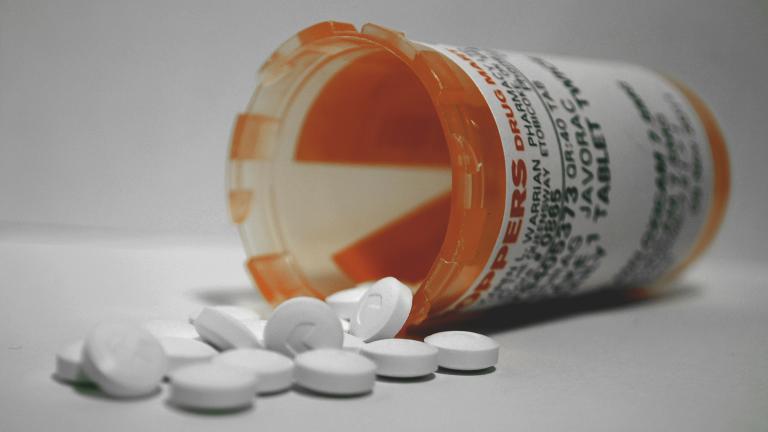 5 Suburban Counties Suing Pharmaceutical Companies Over Opioid Crisis
Dec. 21: DuPage, Kane, McHenry, Will and Lake counties filed almost identical lawsuits in their respective counties against numerous pharmaceutical companies, claiming the opioid crisis began almost 20 years ago.
---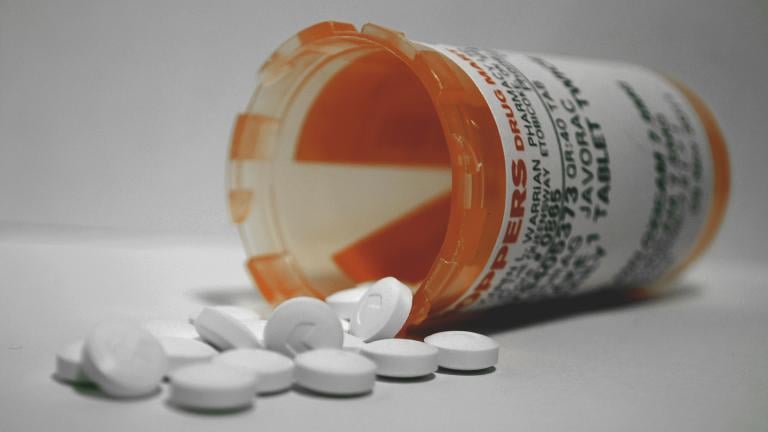 LaSalle County Doctor Admits Trading Opioids for Sex, Takes Plea Deal
Dec. 5: From 2011 to 2013, a LaSalle County physician prescribed hundreds of thousands of milligrams of controlled substances to a trio of opioid-dependent patients in exchange for sex, according to a plea agreement.
---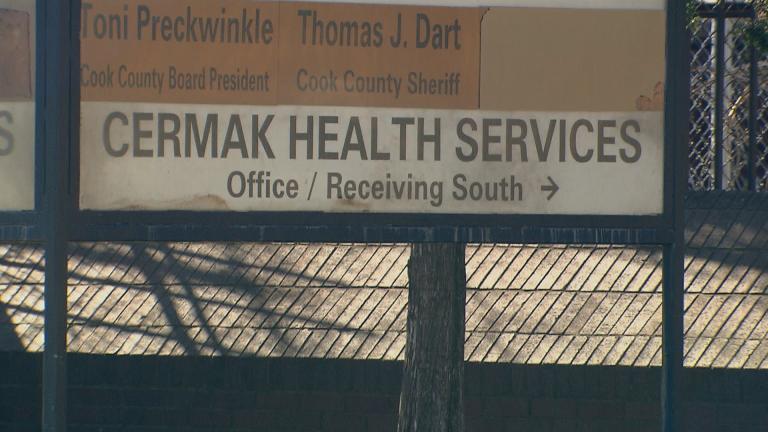 Opioid Epidemic Hits Cook County Jail
Nov. 29: While the overall population in Cook County Jail is on the decline, one group of detainees is growing: opioid addicts.
---