While the overall population in Cook County Jail is on the decline, one group of detainees is growing: opioid addicts. The jail has now been thrust onto the front lines of the nationwide opioid epidemic as a treatment center of last resort.
The situation has prompted Sheriff Tom Dart to launch an outreach campaign warning about the dangers of opioid use, as an increasing number of users are going to jail, and even more are dying.
The hospital at Cook County Jail is a giant substance abuse treatment center. Dart says that more than 5,000 inmates have been treated for opioid withdrawal in the last year.
"We're having larger and larger numbers every day who are coming in and so badly affected by opioids and going straight into detox units," Dart said.
The rise in the number of opioid-addicted detainees mirrors an alarming spike in opioid-related deaths in Cook County. In 2014, 119 people died from prescription opioid overdoses. In 2015, the number rose to 185. And in 2016, it spiked more than 300 percent, to 612 deaths, according to the Illinois Department of Public Health. Dart says he believes public officials have been slow to react to the crisis.
"So we've adapted to this new role we have as primary mental health providers, primary substance abuse providers," he said.
Christeena Dew is a recovering opioid addict who's been in jail seven months and plans to plead guilty to drug possession charges. She says her addiction began after a doctor prescribed her 10 milligrams of Percocet and oxycodone for chronic back pain.
"I wish he would've discussed this stuff with me and let me know I could become addicted," Dew said. "I felt like Superwoman. I could get everything done I needed to. But it turns on you."
Dew says she turned to heroin when another doctor refused to refill her prescriptions.
"I had a normal life, a good job, my kids lived in one house. I was in school, doing things a normal person does. When I started doing heroin, it rapidly grew into a monster," she said.
Once through detox, Dew entered a 90-day treatment program centered on what many believe is at the root of addiction: mental illness.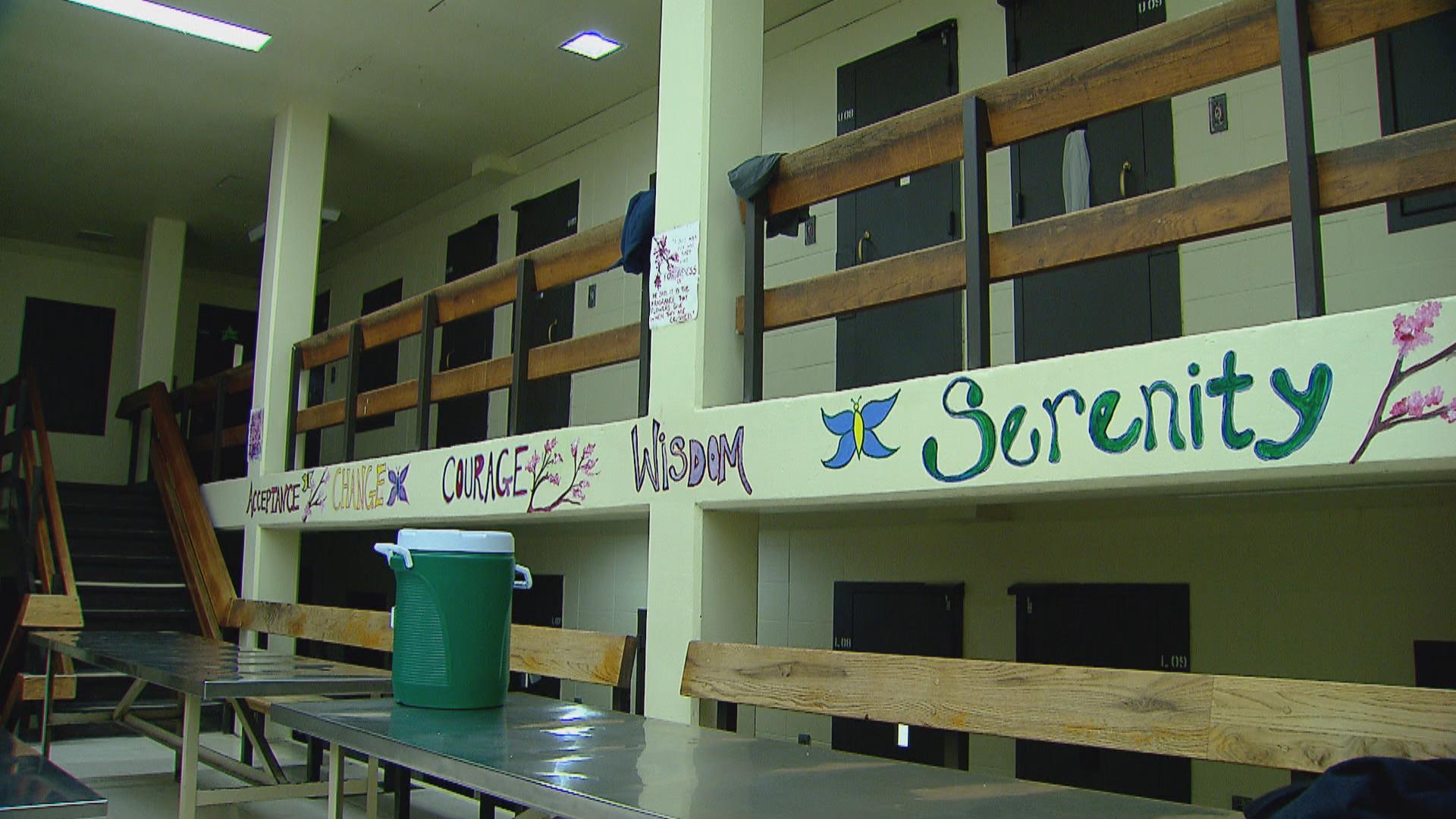 "What we try to do is address all those underlying issues that are forcing individuals to utilize the only ways they know how to cope, which is using drugs and heroin and opioids as a way to turn off those symptoms," said Dr. Jane Gubser, director of programs at the jail.
Glenda Lyons is another inmate who has been treated for addition. She is a recovering heroin and crack addict from Englewood.
"I'm learning a lot about what was going on with me. I'm learning about triggers, about why it happened, about being able to stay stopped," Lyons said.
And she insists she feels positive about staying clean once she gets out.
"There's absolutely no excuse for me not to make it, because if I don't make it, it means I don't want to make it," she said.
But jail doctors acknowledge that the medical treatment detainees receive in jail means very little if they aren't given tools to deal with life on the outside. Anyone who's been through detox at the jail can get a naloxone kit to take with them upon discharge. They can also get training upon discharge to learn how to use it. The sheriff's office says 1,000 naloxone kits have been given away since the program started in August 2016.
Naloxone is a nasal spray that prevents death during an opioid overdose. Dart says it's saving lives.
"It's having the effect we wanted, but it's really putting the finger in the hole of the dyke," he said.
The jail also links discharged detainees to community health centers and other former detainees who have gone through the treatment program. The sheriff's office has several drop-off centers throughout the county to dispose of opioids.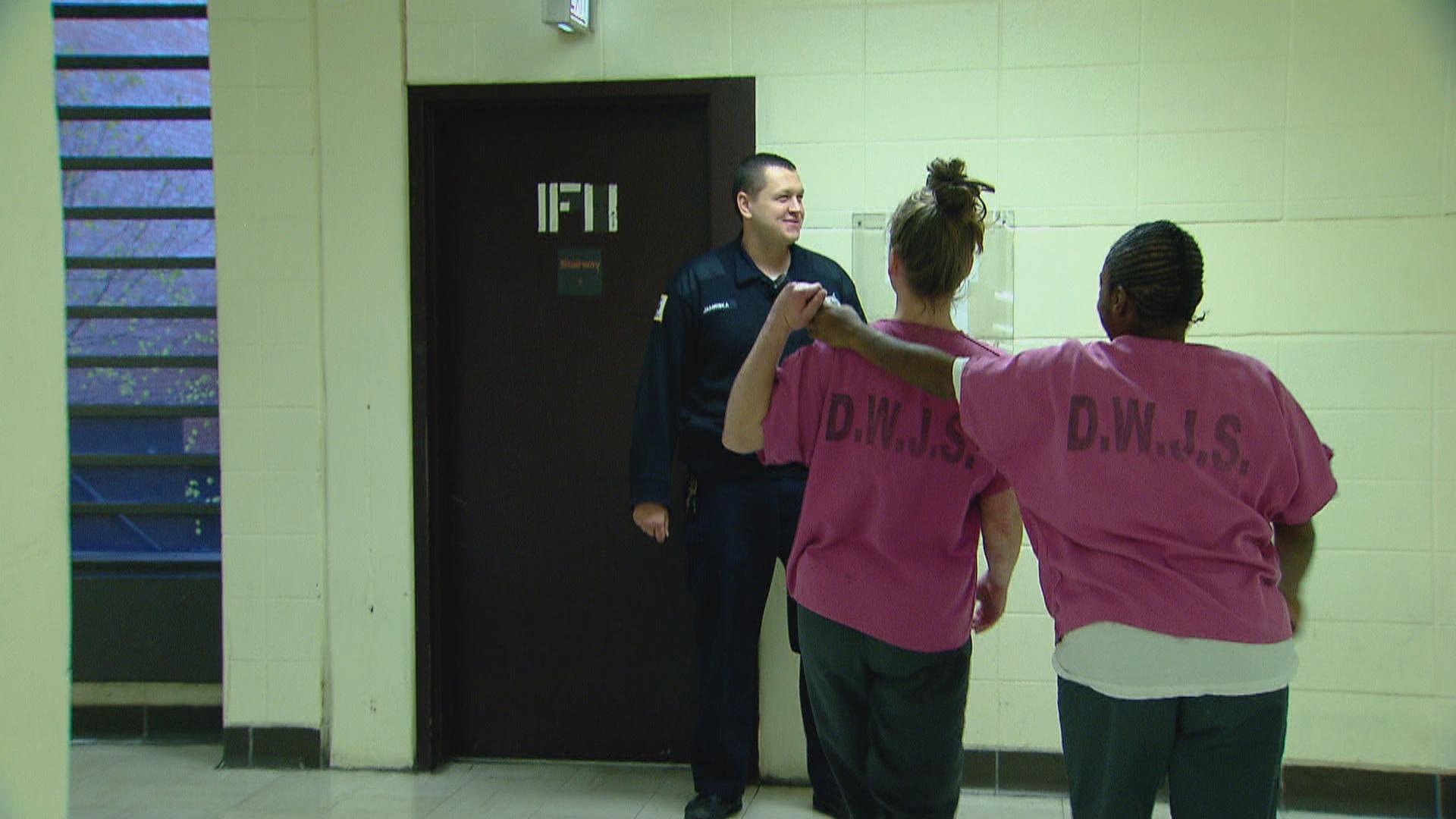 Dew is slated to be discharged within days. She says she has mixed feelings about her prospects.
"I have fear and anxiety, but I'm also excited to take it on. I said that I'm gonna use the same strength it took to stay high to stay sober," she said.
Once out, Dew says she plans to raise awareness about opioid addiction, a problem she believes the rest of society doesn't understand, or has yet to find the answers for.
Follow Paris Schutz on Twitter: @paschutz
---
Related stories: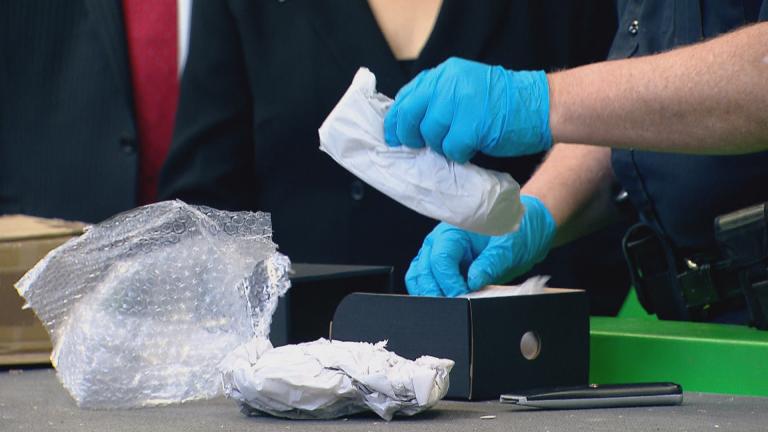 Fighting the Opioid Epidemic, By Mail
Nov. 28: Illinois has a goal of cutting opioid-related deaths by one-third by the year 2020. And at the Chicago International Mailing Facility, the focus is on enhanced cargo screening.
---
Family Tragedy Prompts Local Woman to Fight Opioid Epidemic
Nov. 9: The opioid epidemic in Illinois is more acute than in many other states, according to the National Safety Council. We discuss the crisis and a new memorial that highlights the human toll of opioid addiction.
---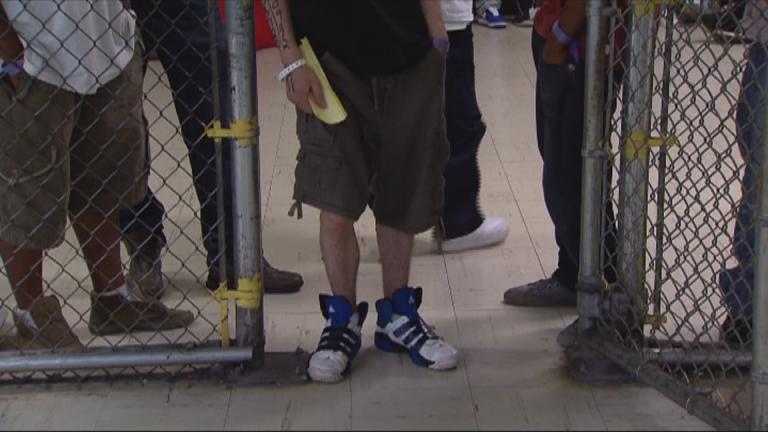 Cook County Jail is Giving At-Risk Inmates Narcan Upon Their Release
Aug. 8: Detainees at risk of substance abuse are given an overdose-reversing drug as they leave detention.
---