Five suburban counties are taking Big Pharma to court over the opioid crisis that's killed thousands of Chicago area drug users in the last six years.
A group of States Attorneys say numerous major pharmaceutical companies marketed the drugs as safe, knowing they were not.
DuPage, Kane, McHenry, Will and Lake counties filed almost identical lawsuits in their respective counties (so state, not federal court) against numerous pharmaceutical companies, claiming the opioid crisis began almost 20 years ago.
They all filed almost identical lawsuits in their respective counties -- so state court, not federal these pharmaceutical companies.
Since 1999 the number of prescription opioid-related deaths has quadrupled while the number of people complaining about pain or needing medication for pain hasn't changed.
The counties say the pharmaceutical companies, including Abbott, Purdue, Janssen and quite a few others misrepresented the drugs' use to doctors and patients knowing their addictive properties.
"These drugs were developed by pharmaceutical companies for cancer patients and short-term use for post-surgical pain. Doctors, believing the marketing campaigns that the drugs were safe, prescribed them to their patients for longer term use and non-cancer caused pain," said Kane County's State Attorney Joseph McMahon. "In many cases, they created drug addicts. It is outrageous that so many people have died because of a prescription drug that for years was marketed as safe."
Some of the drugs we're talking about include OxyContin, Percocet and Vicodin as well as other generic names include oxycodone, hydrocodone and fentanyl.
These State's Attorneys says once someone is addicted to these prescription drugs and then can no longer access them, they turn to an illegal opioid: heroin.
The suit doesn't set a specific monetary amount, because they say the damage is ongoing, though the counties make the case that each of them has spent millions of taxpayer dollars in substance abuse treatment services and emergency department services, as well as the other economic and social costs that come with victimization, lost productivity and criminal justice.
They want compensatory and punitive damages, and they point to the profits they believe the pharmaceutical companies are making off the sale of these drugs.
The complaint says that in 2012, the companies together made $8 billion.
Of that, more than $3 billion went to Purdue Pharmaceutical alone, the maker of OxyContin. The a company has been cited before.
"In 2007, the Purdue company was fined $635 million by the Food and Drug Administration because they withheld the studies that they had that showed how addictive OxyContin was. They paid that $635 million like it was coffee money, so the profits are obscene and that's what's driving this. The overproduction of these opioids has been publicized for years," Will County State's Attorney James Glasgow said.
In a statement, Abbott Laboratories said it no longer sells any pharmaceuticals in the U.S. and discontinued co-promotion with Purdue nearly 14 years ago.
Abbott also spun-off its U.S. research-based pharma business, AbbVie back in 2013.
A spokesperson for Janssen, a Johnson & Johnson company, said in a statement, "We believe the allegations in the lawsuits against our company are both legally and factually unfounded. Janssen has acted in the best interests of patients and physicians with regard to its opioid pain medicines, which are FDA-approved and carry FDA-mandated warnings about possible risks on every product label."
The statement goes on to say that Janssen opioid products amount to less than 1 percent of total prescriptions written per year for opioid medicines.
There are dozens of these lawsuits being filed around the country over this crisis, and the approach is being likened to one from 90s: The fight against Big Tobacco.
"The actions alleged in these complaints cost the plaintiffs, who are in reality Illinois taxpayers, millions of dollars and that cost continues to rise. The complaints filed this morning allege that for more than 20 years the defendants developed and executed a coordinated, sophisticated and highly deceptive marketing campaign for opioid drugs that harkens back to the deceptive and illegal practices the tobacco industry used," DuPage County State's Attorney Robert Berlin said.
Abbott says it stopped co-promoting with Purdue 14 years ago, but these attorneys say the problem is almost 20 years old.
And the complaints explain how Abbott's co-promotion arrangement with Purdue helped make OxyContin into the largest-selling opioid in the nation, and that Abbott received 25 to 30 percent of sales from1996 to 2002.
Just last week, the trade organization, Pharmaceutical Research and Manufacturers of America, or Phrma announced a multi-year multi-million dollar initiative to address the opioid crisis, partnering with the Addiction Policy Forum to fund state and local programs.
It also introduced several proposals to tackle the problem, like limiting the supply of medications to seven days for acute pain, mandating prescriber training and eliminating coverage barriers that keep patients from accessing addiction treatment.
The counties have contracted with two law firms to act as special prosecutors in these cases.
Follow Brandis Friedman on Twitter @BrandisFriedman
---
Related stories: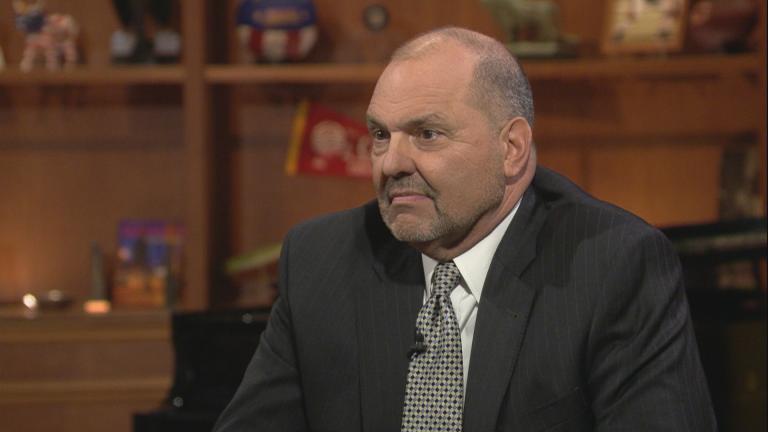 Chicago's Top DEA Official Retiring After 30 Years
Dec. 20: After a storied career of bringing down drug kingpins such as Mexico's Joaquín "El Chapo" Guzmán, Chicago's top federal drug enforcement official Dennis Wichern is calling it quits.
---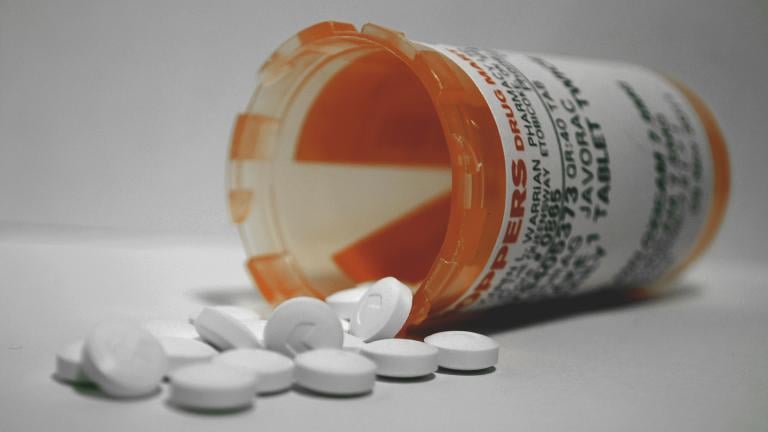 LaSalle County Doctor Admits Trading Opioids for Sex, Takes Plea Deal
Dec. 5: From 2011 to 2013, a LaSalle County physician prescribed hundreds of thousands of milligrams of controlled substances to a trio of opioid-dependent patients in exchange for sex, according to a plea agreement.
---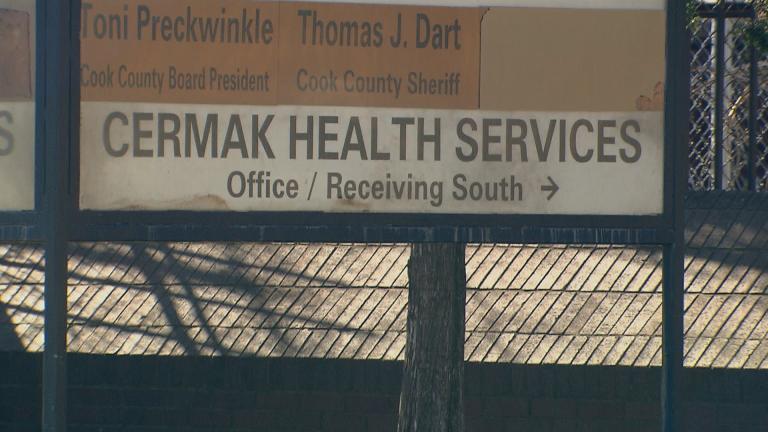 Opioid Epidemic Hits Cook County Jail
Nov. 29: While the overall population in Cook County Jail is on the decline, one group of detainees is growing: opioid addicts.
---