In French, the word for crib is "crèche." In Italian, it's "presepio." Both terms are synonymous with the traditional Nativity scene.
Whatever you call them, a vast and varied collection is now on display. They are part of an annual exhibition to greet the Christmas season.
TRANSCRIPT
Phil Ponce: Inside the Loyola University Museum of Art there is a maternity unit with more than 100 newborns.
These tableaux of course represent the birth of Jesus in a stable in Bethlehem.
This year, they come from 80 different countries.
Grace Iverson, Loyola University Museum of Art: We have a little over 500 now and we're only able to show about 100 every year so we rotate what we have up on display.
One of the wonderful things about the exhibition is that every artist has their own interpretation, and oftentimes it's through the lens of their own cultural heritage, so we see it localized, particularly there's certain animals from certain countries. The architecture definitely changes with every piece, and the characters they choose to include, that varies as well.
Ponce: Variations include an ostrich egg used as a canvas; a tiny set piece inside a walnut shell; and a palace made from tinfoil.
Also on view: a pair of unusual works with a Midwestern pedigree.
Iverson: This piece is from an artist from Michigan, and as you can see she's reimagined the tools in her kitchen drawer, so a lovely reminder that things very simple and mundane can be transformed into wonderful art.
This piece is from a local artist, Jean Morman Unsworth, and we like to call this the "Nativity in the City." So if you look at the background here at these towering wood pieces, it should sort of remind you of the skyscrapers you might see walking in our front door.
This piece was commissioned specifically for the 10th anniversary by the museum, and it was made by an artist from Oaxaca, Mexico. His name is Carlos Orozco, he has his own organization which supports indigenous artists, local in Oaxaca, and he and the artists he usually works with are known for carving "alebrijes" which are little animal figures painted with geometric patterns.
Ponce: Most of these Nativity scenes were made in the 20th century. They were collected by friends of the museum, the Govan family, who hail from Southern Illinois.
Iverson: We get a chance to see how the same story, which we view as a Christian story of course, can be interpreted by artists from countries that aren't predominantly Christian, so some of the pieces are made by Buddhist artists, some of the pieces are made by Muslim artists, so it's really interesting to see how faith and spirituality can be interpreted in different ways.
You can see it as a story just about a family in the simplest sense as well.
Our mission as a museum is "art illuminating the spirit," and we have connected that to Loyola's mission thinking on a global scale about spirituality and social justice as well, so I think the idea of getting to see all of these different countries in the same location and thinking about the world in a more global and international sense, I think that really is showcased here.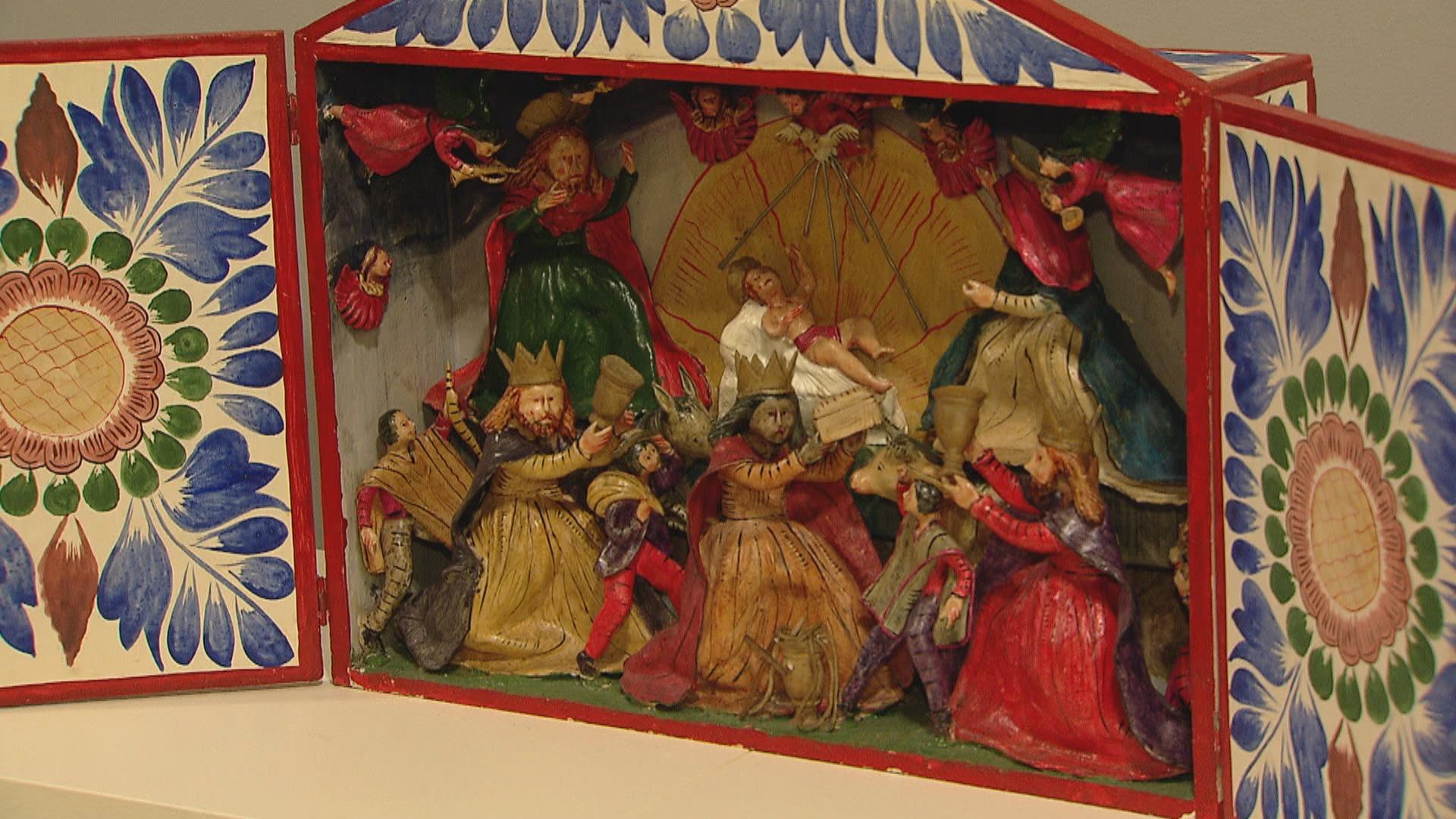 More on this story
This year marks the 10th annual presentation of the exhibition "Art and Faith of the Creche." You can see it at the Loyola University Museum of Art through Jan. 7.
Related stories: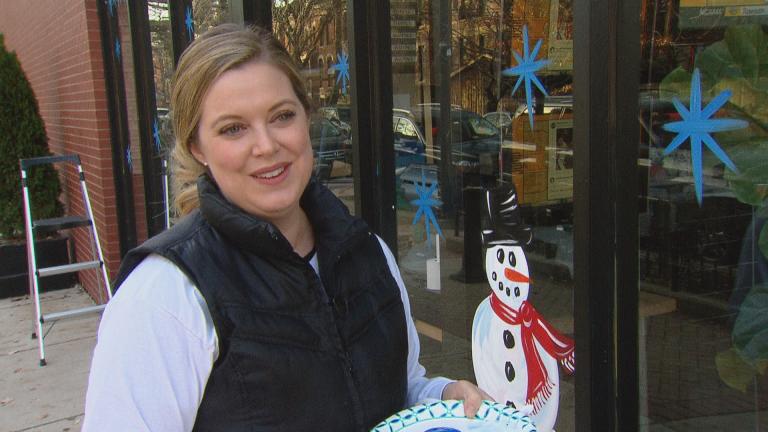 Chicago Gets Dressed Up For the Holidays
Dec. 12: Around Chicago, windows decorated for the holidays are a sure sign that Christmas is on its way. Meet a local artist whose festive fancies could be swirling across a storefront in your neighborhood.
---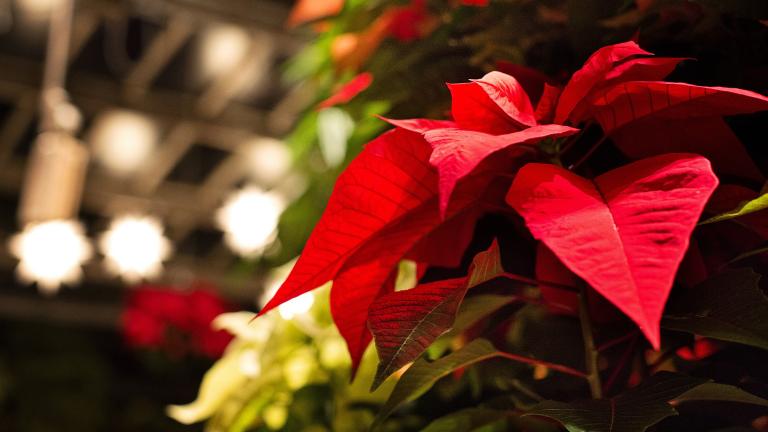 Holiday Cheer Takes Root at Poinsettia Farm in Woodstock
Dec. 7: They appear to be marbled, speckled, dipped and dyed, with names like "Red Glitter" and "Jingle Bell Rock." We visit a poinsettia farm and learn what it takes to cultivate the crop in time for the holidays.
---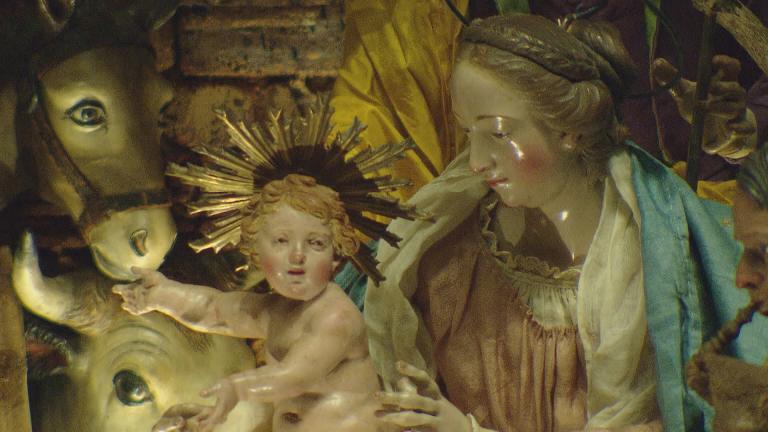 Rare Holiday Crèche on Display at Art Institute of Chicago
Dec. 5: The Christmas season is the only time to see a rare Nativity scene that blends both spiritual and earthly pursuits. We go for a look.
---