Around Chicago, windows decorated for the holidays are a sure sign that Christmas is on its way. No, not the glitzy downtown windows – the neighborhood diner and storefront windows that begin dancing with hand-painted snowflakes as soon as there's a chill in the air.
"Pretty much as soon as Thanksgiving hits, I get about 20-plus emails in a day, calls in a day," said Audrey Jones of AB Art Window Painting.
In a time when holiday decorations are increasingly mass-produced, she says people seem to appreciate the homespun charm of her painted holiday windows, painted in a style she describes as "fairytale cartoon."
"It's not too realistic but not too unrealistic," she said. "I try to do things that would still look like something you might find … on your Christmas tree at home."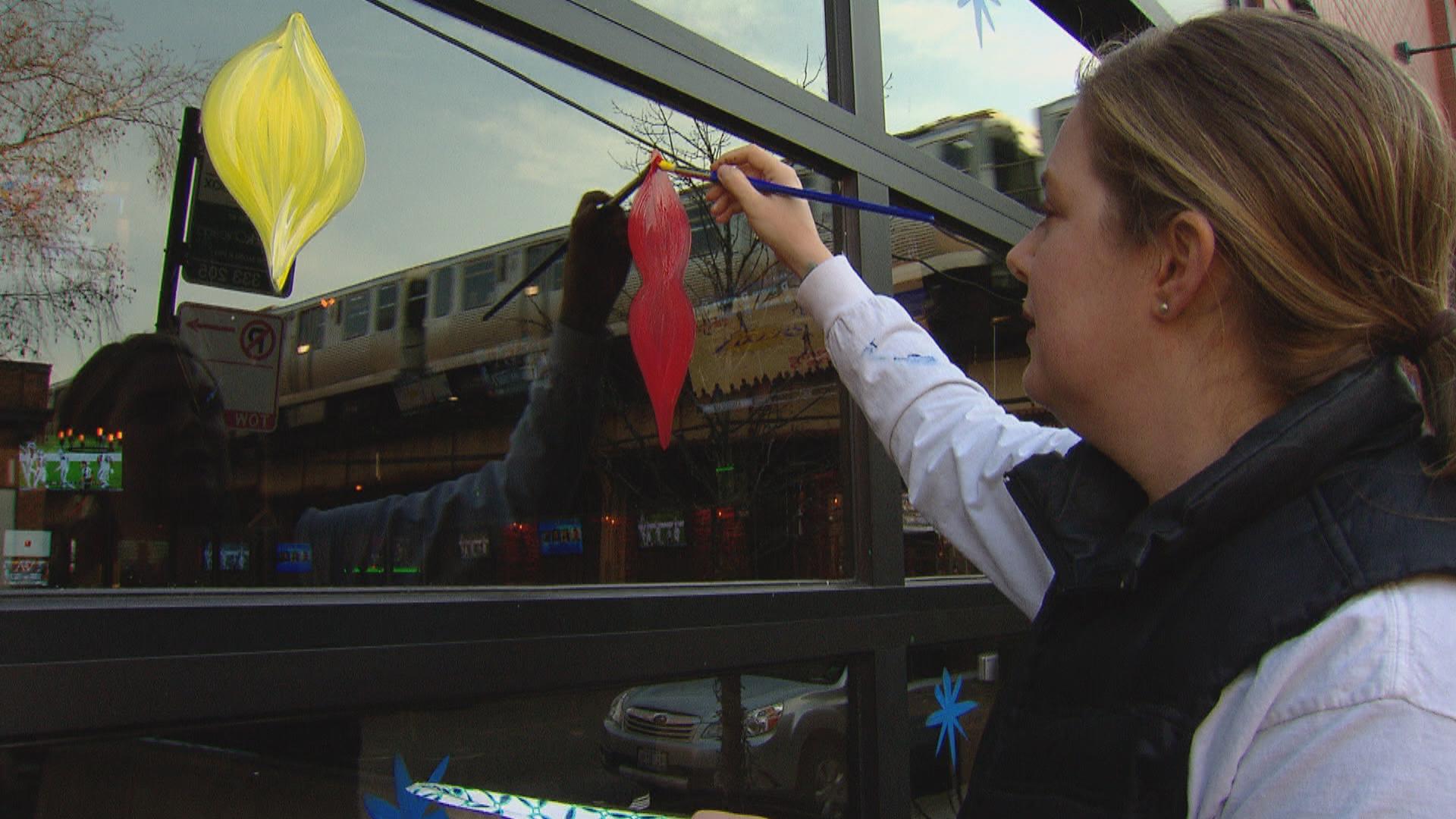 Jones, who is self-taught, started her business in 2004 after realizing there was a market for her whimsical work in Chicago.
"I was bartending at a local bar, and they were starting to decorate for a Mardi Gras event," she said. "I suggested, 'Hey guys, I can paint for you and do something on the windows. Basically once I painted for them, more and more people … stopped and talked to me, and the more I learned about the market, there just aren't very many window painters here, so I figured hey, I'll make a go for it."
Photos: More examples of Jones's work.
---
Related stories: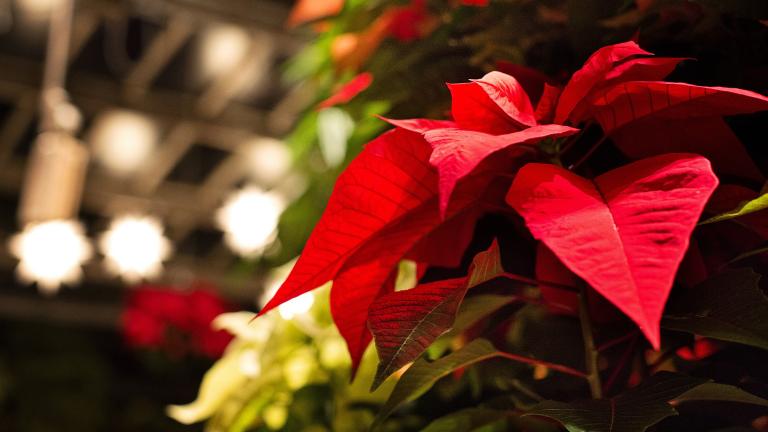 Holiday Cheer Takes Root at Poinsettia Farm in Woodstock
Dec. 7: They appear to be marbled, speckled, dipped and dyed, with names like "Red Glitter" and "Jingle Bell Rock." We visit a poinsettia farm and learn what it takes to cultivate the crop in time for the holidays.
---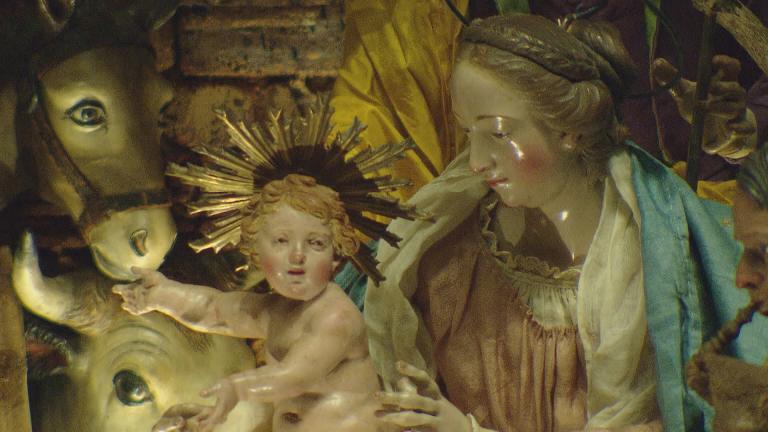 Rare Holiday Crèche on Display at Art Institute of Chicago
Dec. 5: The Christmas season is the only time to see a rare Nativity scene that blends both spiritual and earthly pursuits. We go for a look.
---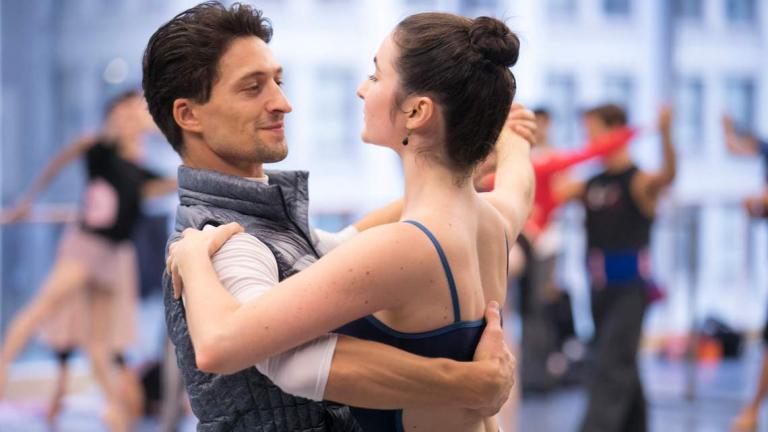 WTTW's 'Nutcracker' Documentary Goes Backstage at Joffrey Ballet
Nov. 16: The new documentary "Making a New American Nutcracker" premieres on WTTW. We speak with the Joffrey Ballet's artistic director and the film's producer.
---