As the Emmy Award-winning WTTW series "The Week in Review" celebrates its 40th anniversary next month, Joel Weisman will mark the milestone with an hourlong special. It will also be his final appearance as the show's host.
The special show will air Friday, Jan. 19.
"After 40 years I've decided to end my term as host and senior editor of this show I helped create," Weisman said. "Due to an ever‐increasing number of out‐of‐town family and professional commitments, and after much agonizing, I've decided it's time to pass the baton."
"The Week in Review" is the longest-running series in the history of WTTW, and one of Chicago television's longest-running series with a single host or anchor. The idea for the show was conceived over coffee at the Palmer House Hotel by Weisman, his colleague John Callaway and William J. McCarter, who was then president and CEO of WTTW. The 30-minute conversation series, patterned after McCarter's seminal "Washington Week in Review," premiered on WTTW on Jan. 20, 1978, and has closed out the week's schedule ever since.
"I've made many lifelong friends here, and Friday at WTTW was always the highlight of my week," Weisman said. "I've been in this chair more than half my life, and it's been rewarding in too many ways to count, but I'll try. No one in journalism has been given the trust and editorial control of a show for that length of time. Our viewers make me feel like I've made some contribution to journalism, government and Chicago." 
A new host for "The Week in Review" has not been named. Following Weisman's departure, the program will feature "Chicago Tonight" correspondents as hosts, several of whom have filled in for Weisman in the past.
WTTW CEO and President Dan Schmidt said the show is one of the station's signature programs. "It helps our audience make sense of the news each week and Joel has done a remarkable job over an unprecedented four decades, of keeping this program consistently relevant, informative, and engaging," Schmidt said.

"It's been an agonizing decision because this has been an incomparable privilege – maybe the best job in journalism where you actually get to be yourself on television."
–Joel Weisman
---
Throughout the series' four decades, Weisman, who describes himself as a "reporter, editor, traffic cop and referee," welcomed hundreds of reporters to his rotating four-person panel long before the format was common. From the beginning, Weisman has insisted his panelists be nonpartisan and diverse, representing print, broadcast, and later, digital media.
"Our once unusual panel discussion approach has now almost become the news norm. But more than me, our hundreds of guests have made significant contributions to the political and civic dialogue," Weisman said. "They've been able to showcase their eclectic sides, and do it all in an accurate, sometime argumentative yet collegial way. We've even tried to do it all with a sense of humor. News doesn't have to be life and death 24/7."
Weisman, a lifelong Chicagoan, has been with WTTW since 1973, when he was political editor and commentator on the station's first nightly news program, "The Public News Center." He began his journalism career as a reporter for the storied City News Bureau of Chicago following his graduation from the University of Illinois. He has also worked for the Gary Post-Tribune, served as political editor and investigative reporter for the Chicago American (Chicago Today), was a reporter/columnist and metropolitan editor at the Chicago Sun-Times and Midwest correspondent for The Washington Post.
Weisman has won multiple awards, including Emmys, Peter Lisagor, Jacob Scher and Associated Press awards. He is a member of the Chicago Television Academy's prestigious Silver Circle and has twice been nominated for the Pulitzer Prize for his investigative reporting. For many years Weisman delivered commentary and news analysis for WGN-TV.
Weisman says he will continue his work as an attorney, specializing in media law, upon his retirement from "The Week in Review." He says he'll continue to "stay in the political conversation" and have more time to travel to see his "far-flung" family.
"It's been an agonizing decision because this has been an incomparable privilege – maybe the best job in journalism where you actually get to be yourself on television," he said. "I will be ever grateful for the trust WTTW and its viewers have placed in me each week for 40 years, it's gratifying that numerous panelists say their participation gave them visibility, prestige and a chance to show the public the deep knowledge of Chicago."
The show's 40th anniversary special on Jan. 19 will feature special guests and highlights from the past four decades.
Contact Kristen Thometz: @kristenthometz | [email protected] | (773) 509-5452
---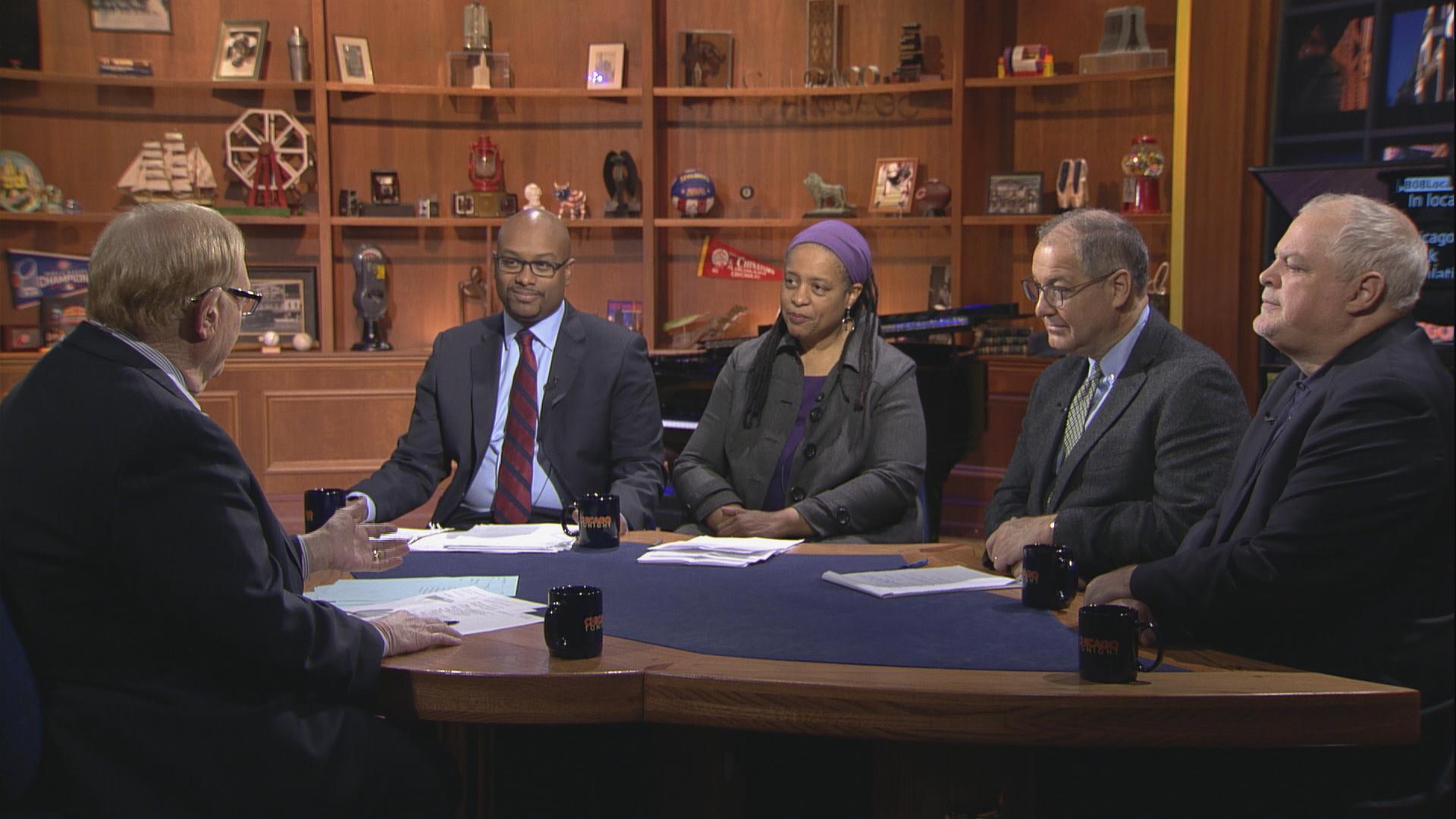 Watch episodes of "The Week in Review."