A special hourlong presentation features two panels of former guests as we celebrate Joel Weisman's 40th anniversary as host, and his final appearance at the helm of the show he helped create. "For four decades, Fridays have always been my favorite day of the week," he says.
"The Week in Review" debuted on WTTW in 1978. What's changed in the city over the past 40 years? With our first panel, we discuss everything from bragging rights and embarrassments to its skyline, politics, population and institutions.
Our first panel, and the year they first appeared as a guest on this show: 
David Axelrod (1981)
Lynn Sweet (1982)
Mary Mitchell (1991)
Lester Munson (1995)
Video: 40 years of Joel Weisman ... in 60 seconds.
---
Our second all-star panel discusses the many changes in the field of journalism over the past 40 years, and where these changes will take us. Where will you get your news tomorrow? In 40 years from now?
Our second panel, and the year they first appeared as a guest on this show: 
Mary Ann Ahern (1994)
Charles Thomas (1999)
Bruce Dold (1982)
Natasha Korecki (2009)
Finally, we'll turn the tables and let guests ask Weisman some questions. Will he duck, dodge and weave, or give some prescient answers? We'll also take a peek  at Joel's "Week in Review"audition tape with John Callaway from September 1974.

Honors for Joel ...
Congratulations and honors for Joel have been pouring in, starting with students at his alma mater, Sullivan High School. Below, a video produced by digital media teacher Samantha Spencer and her class, featuring principal Chad Adams. 
---
A letter from University of Illinois President Timothy Killeen reads in part: "In the pantheon of University of Illinois alumni, you stand with the giants."
Joel's favorite team, the Chicago White Sox, sent a letter of congratulations along with a jersey and an invitation to throw out the first pitch at a game this summer.
The Chicago City Council passed a resolution congratulating Joel, as did the Cook County Board and Board President Toni Preckwinkle. He's also been honored by the Illinois Senate and will soon be honored by the Illinois House. 
Congratulations were read on the floor of the U.S. House of Representatives as well as the United States Senate, and those comments were entered into the Congressional record.
The Village of Deerfield and Mayor Harriet Rosenthal have proclaimed Jan. 19 "Joel Weisman Day" in Deerfield.
The City of Chicago and Mayor Rahm Emanuel have proclaimed today "Chicago Tonight: The Week in Review Day" in the city.
And the State of Illinois and Gov. Bruce Rauner have proclaimed that Jan. 19 "Joel Weisman Day in the State of Illinois."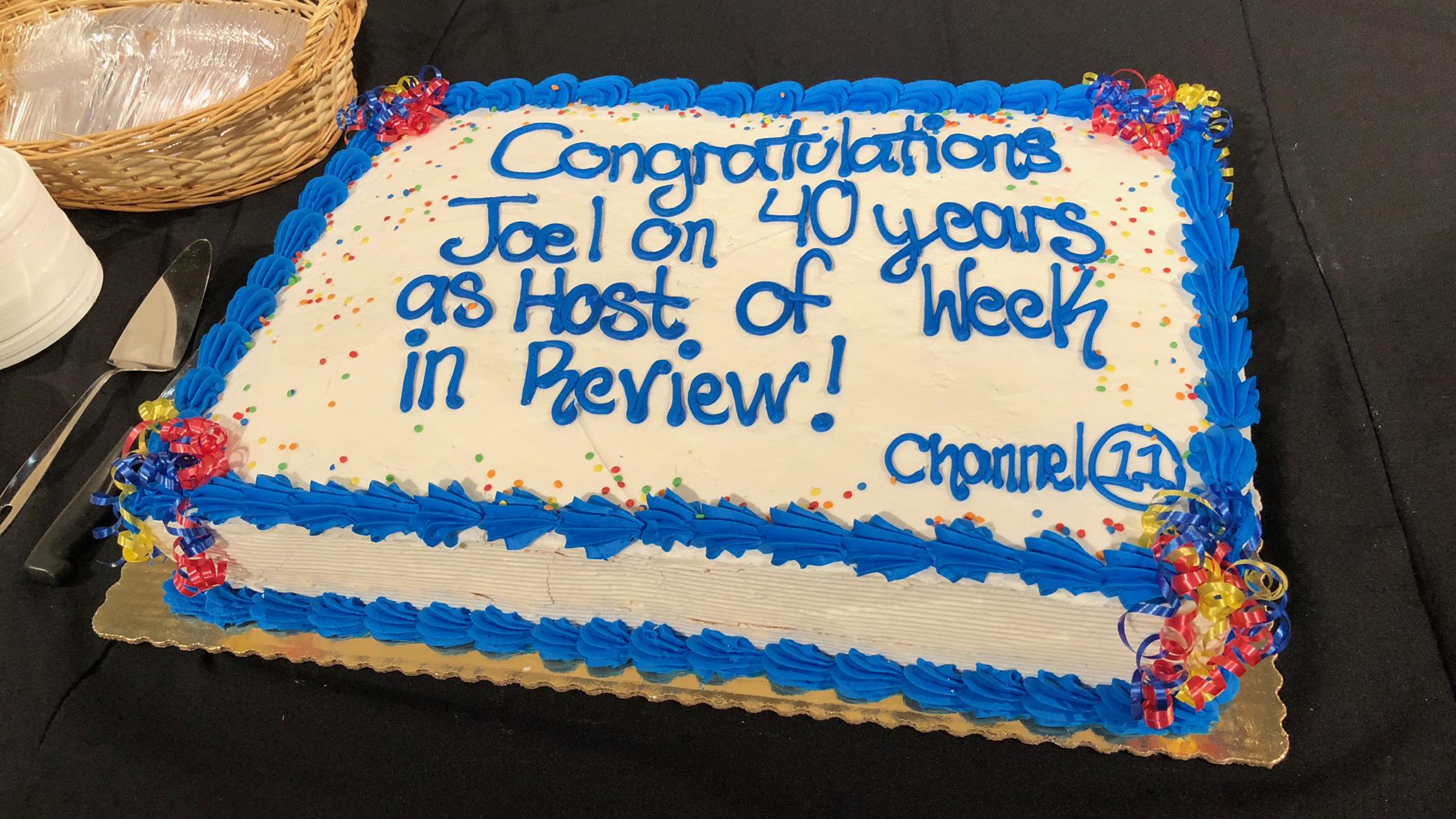 Joel's final show at WTTW is bitter – and sweet. (Jay Smith / Chicago Tonight)
Related stories: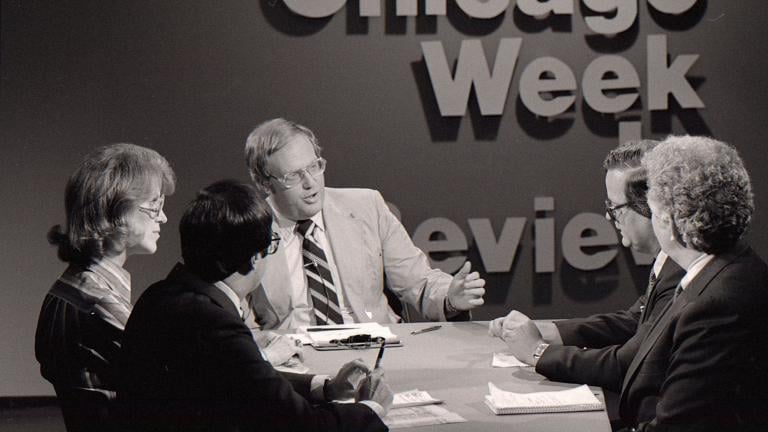 Joel Weisman Looks Back on 40 Years as Host of 'The Week in Review'
Jan. 18: The award-winning journalist talks about his astonishing four decades at the helm of his groundbreaking show on WTTW.
---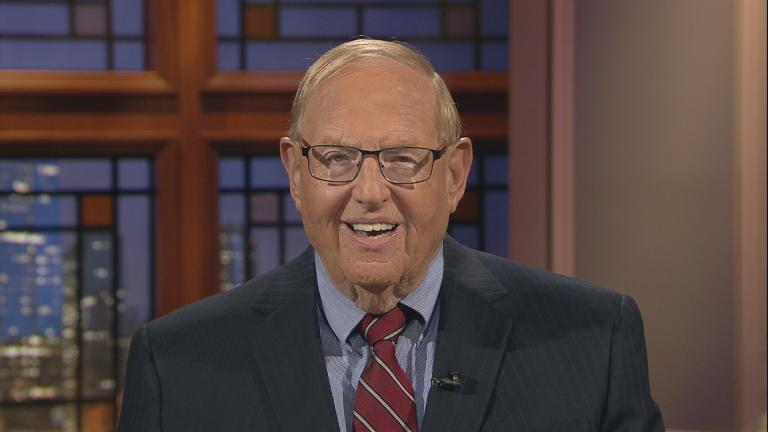 Joel Weisman to Retire as Host of 'The Week in Review'
Dec. 1: "After 40 years I've decided to end my term as host and senior editor of this show I helped create," Joel Weisman said. A special show next month will mark the show's fourth decade, and Weisman's final appearance as host.
---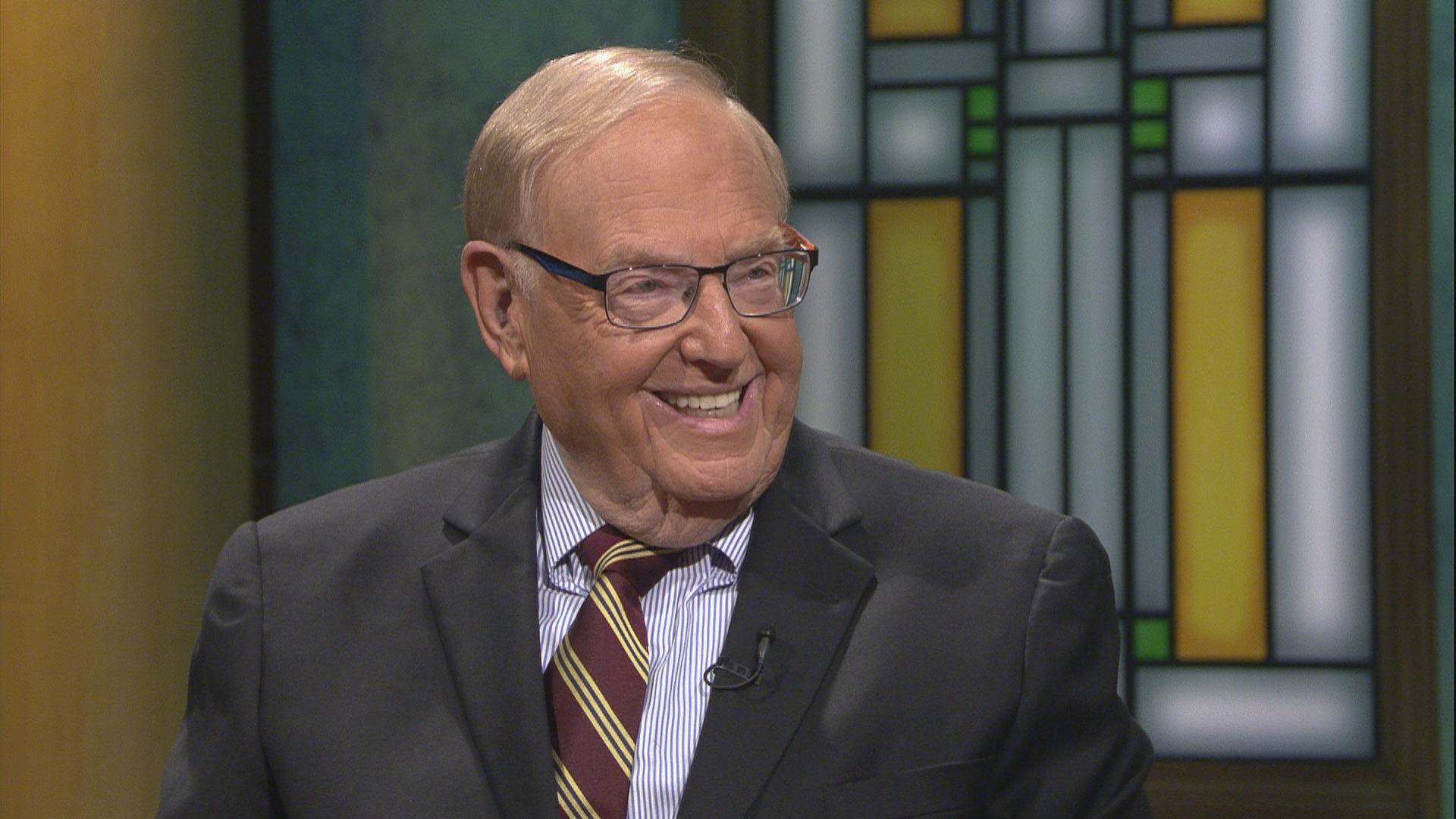 'Chicago Tonight: The Week in Review' Celebrates 40 Years with Joel Weisman
From WTTW's Playlist: "Chicago Tonight: The Week in Review" is the longest-running series in WTTW history, and one of Chicago television's longest-running series with a single host or anchor. Learn more about Joel Weisman.
---