A federal lawsuit alleges detainees at Cook County Jail have been exposing themselves, masturbating and assaulting female assistant public defenders and law clerks of the Cook County Public Defender's Office for the past two years.
The acts of sexual misconduct allegedly occur within the jail's holding areas where detainees await court proceedings, as well as the maximum security areas of Division 9 and 10.
The lawsuit says employees of the public defender's office "are forced to regularly endure heinous sexual misconduct, robbing many of their love of the job, maybe permanently."
Related: New 'Bizarre' Gang Surfaces in Cook County Jail
The lawsuit, which seeks class action status for approximately 200 attorneys at the Public Defender's Office, claims Cook County Public Defender Amy Campanelli and Sheriff Thomas Dart, both named as defendants, have been "personally aware of the detainees' conduct and that it is directed specifically at female APDs and law clerks and each of them has failed to take prompt or effective remedial action to protect female APDs and law clerks."
Legal counsel for the plaintiffs, six female attorneys, appeared in federal district court Wednesday to schedule a preliminary injunction hearing and present a temporary restraining order.
Chicago Tonight's Carol Marin reports on the background and status of the lawsuit.
---
Related stories: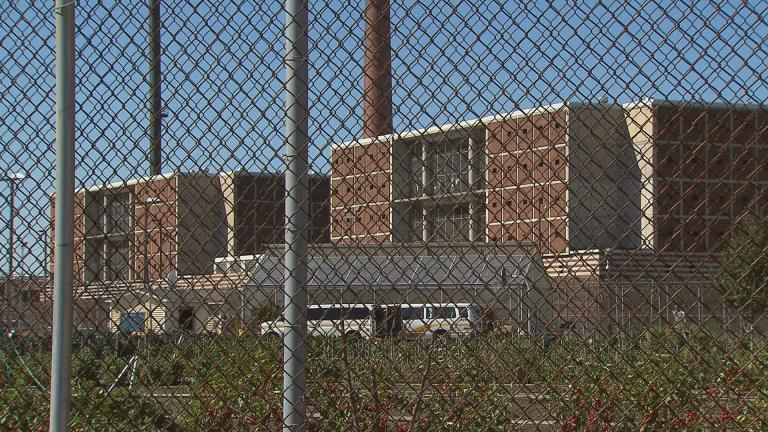 Cook County Settles Suit With Injured Detainee for $4.5M
Nov. 15: Michael Borys was in jail for less than a day when he had a seizure and fell from his bunk, resulting in vision loss and multiple brain surgeries.
---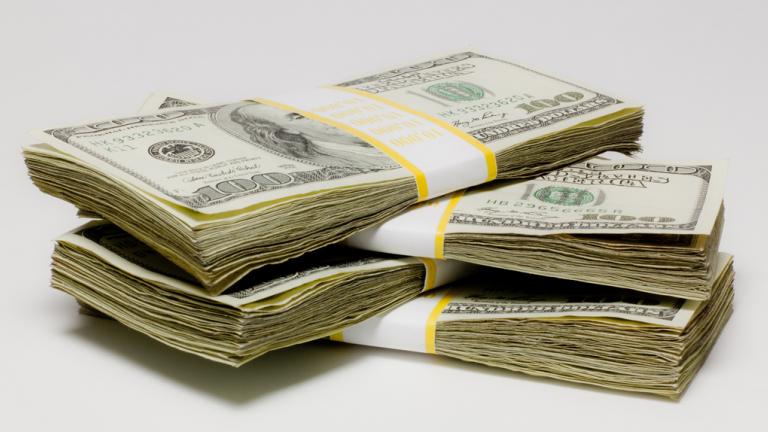 Cook County Proposes Nearly 600 Layoffs in Lieu of Soda Tax
Nov. 14: With the penny-per-ounce pop tax fizzled out, new plans to come up with the $200 million Cook County says it needs.
---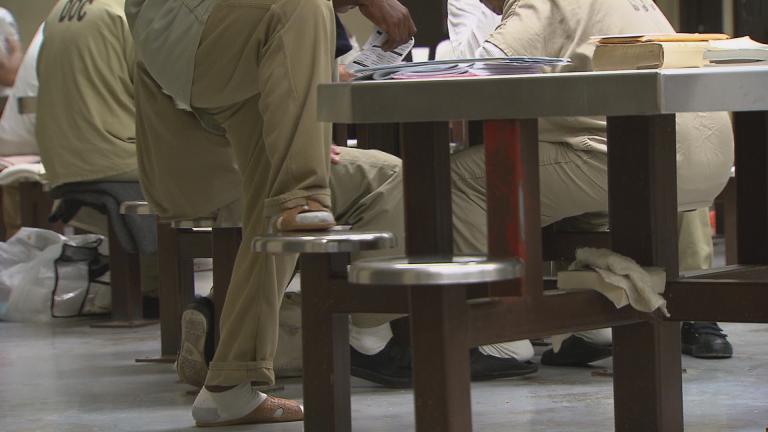 Cook County Jail Adapts to Better Address Mental Illness
Nov. 2: Cook County Jail wasn't designed to be a psychiatric facility, but it's turned into one of the largest mental health institutions in the country, says Cook County Sheriff Tom Dart.
---