A new gang has surfaced at the Cook County Jail that even the sheriff refers to as "bizarre."
Tom Dart credits members of the gang, called Savage Life, with a hostage incident that occurred at the jail late last month.
The sheriff's office says it knows exactly which detainees are considered to be members of the gang.
According to Dart, the gang started about a year ago in the two maximum security divisions of the jail. At the time, there were about six members. Today there are 56.
Members are not affiliated with any street gang. In fact, most of them are from different street gangs. So, if they weren't in jail today but on the streets, they'd be in opposing gangs.
But in jail, it seems they have a common enemy: their jailer, the county.
The gang acts out by causing mayhem in the jail, allegedly hitting or striking correctional officers, throwing urine or feces at them, exposing themselves to officers–especially female officers–and even public defenders, even masturbating in front of them.
Dart says jail gangs aren't uncommon, but they usually serve a specific purpose, like protection. What makes this gang so bizarre is that there is no clear purpose.
"If you're looking for a common thread, their title sort of speaks to what their whole mantra is here. They're Savage Life. They don't comply with any rules, they do what they want, they don't comply with any gang rules, our rules, anybody's rules," Dart said. "So, they're a group that is particularly difficult to deal with when you're in a correctional setting, and then you add to it the fact that many of them have been in our custody for five years, four years.
"So, young guys, charged with really serious cases, coming together. It's a very difficult environment for our staff to deal with them."
Dart's office says two of these gang members were behind the hostage incident at the jail late last month.
At the time, the two men allegedly took control of their housing tier, covering the floor with soapy water. They also obscured the security cameras before tearing them down completely.
Since then, the two detainees, Cordarryl Stevenson, 27, and Martin Alvarado, 24, have been charged with several felonies, including having contraband in jail, aggravated battery, mob action and forcible detention.
The sheriff's office says a weapon was recovered after officers regained control of that tier. One inmate received minor injuries.
To deter this type of behavior, a lot of Dart's efforts revolve around keeping the gang members separate from each other as much as possible, even renting bed space in downstate prisons and housing a few inmates there.
Another effort has been around legislation that was recently passed to take away what's called "good time." Once offenders are convicted and sentenced, any time they've already served in jail could be credited toward that sentence. But some of these members are facing serious charges, many of them murder.
So, depending on what they're charged with–and what they could eventually be sentenced with, if convicted–that time back could be useful.
"The difficulty, though, is that when the vast majority are all charged with homicides … OK, so I've got a 45-year sentence and you took six months off. Well, what's that mean to me? Unfortunately for us, many of these people have been sitting in my custody for five years, so that is significant. You take away five years they're sitting around here," Dart said.
Dart has drawn much attention to the amount of mentally ill inmates in his custody, but he does not suspect that that's a factor here. His jail director is a psychologist, so they've made mental health treatment a major part of his jail operation strategy.
Those inmates who do have mental health needs, he says, are well documented and receive some sort of care.
In this case, these inmates are not considered to be mentally ill.
Jenny Vollen of the John Howard Association, a nonprofit prison and jail watchdog group, explains that typically, when these in-house gangs form, it's because they want or need something specific.
"We're dealing with a group of inmates that have very little to lose, because they're facing very long prison sentences if convicted," said Vollen. "And so, from an operational standpoint, you need to dig deep to figure out at the front end what it is that's causing this behavior, because, frankly, there's not that much that's going to deter them because they don't have that much to lose, which reinforces the idea that there is something specific happening, something they're not getting that they want, something that's not happening that they want to happen, that needs to be addressed."
Vollen advocates for a neutral-third party, like the John Howard Association, to interview inmates to help find out what that need might be, to help quell this behavior.
Follow Brandis Friedman on Twitter: @BrandisFriedman
---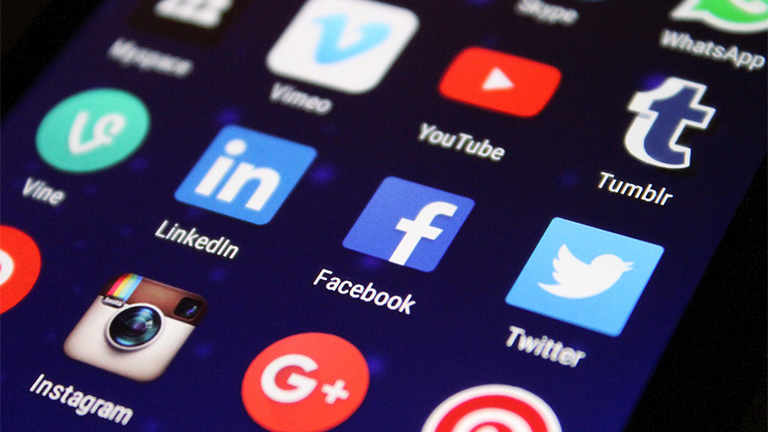 Social Media, Videos Fuel Gang Violence, Notoriety
June 29: As Chicago struggles to understand and control rising gun violence, there may be insight to be found in social media.
---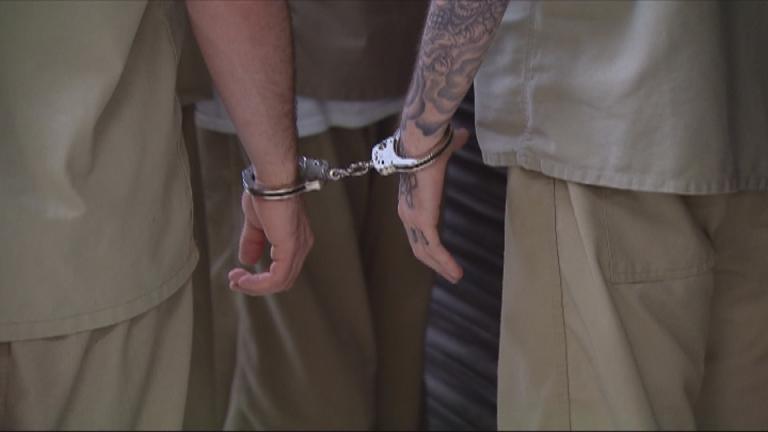 Cook County Court to Try New Approach to Justice
May 16: The Circuit Court of Cook County is creating a restorative justice community court that aims to empower victims and residents to help rehabilitate nonviolent adult offenders. The pilot program is expected to begin in early 2017 in North Lawndale.
---
'Rocket Docket' Sends Low-Level Jail Inmates Home
Feb. 11: The Cook County Sheriff's Office is finding a way to keep certain criminal defendants at home and on the job, instead of in jail while they await trial.
---