The question of how to deal with sexual harassment is set to take center stage in Springfield this week, as Illinois legislators return to the capitol Tuesday through Thursday for the second half of the annual fall veto session.
But government reform advocate Cindi Canary, a consultant, says that "the idea that they're going to solve this during veto (session) is bull****."
"If I was going to liken Springfield to anything, I would tell people it's like your worst memory of high school. It's like Springfield is the high school cafeteria writ large, with cliques, with flirtation, with boyfriends/girlfriends breaking up. Rumors. It can get a little close,"  Canary said. "High school with power … There is a very clear hierarchy and sexual harassment plays right into that hierarchy and that dynamic."
Canary says dealing with that will require an entire change in the capital culture.
Lawmakers have been scrambling to take action following an open letter published a couple of weeks ago by a group of women in Illinois politics who shared personal stories of sexual harassment. In the wake of the letter, House Speaker Michael Madigan introduced legislation giving extensive responsibility to the legislative inspector general to deal with allegations.
But the office has been vacant for years. Without anyone to investigate, a couple of dozen complaints have been languishing. (Of course, there is no way of knowing the nature of the complaints, nor who they're against.)
At long last, the eight lawmakers on the bipartisan Legislative Ethics Commission held an emergency meeting on Saturday to unanimously appoint former prosecutor Julie Porter to fill the role.
It's likely that Porter won't be able to move on all of the complaints right away, though: Current law says the legislative inspector general only has one year from the last alleged wrongdoing, meaning the window of opportunity may have closed on certain cases.
The General Assembly is expected to  vote on a measure (likely House Bill 137) that would extend the deadline.
Legislators are also likely to pass Senate Bill 402 on Tuesday, which would put in place a procedure for dealing with sexual harassment complaints and require annual training.
"I want to make it clear that there should be zero tolerance for sexual harassment and intimidation in any workplace, and the Illinois General Assembly is no exception," Illinois Senate President John Cullerton said in a statement. "With an inspector general in place, it is incumbent upon the General Assembly to give her the tools to do the job. The first thing needed is an extension of the statute of limitations to ensure the pending complaints can be investigated. The next step is to make sure there are clear standards in place regarding the professional conduct of members of the General Assembly and a direct and secure avenue for victims to come forward with confidence to report complaints."
As then-director of the Illinois campaign for Political Reform, Canary was instrumental in 2003 and 2004 with the law that established the legislative inspector general's office.
Canary says it was never intended or equipped to deal with sexual harassment. The office was formed to deal with and investigate other forms of unethical behavior, following scandals involving former Governors George Ryan and Rod Blagojevich.
"When we dove into all of this we were really worried about people who were working for the state one day, lobbying the next; who were essentially paying to get bills done, and you know passing money on the statehouse floor. So we were looking at those kinds of governmental issues," she said Monday. "Sexual harassment existed then. It absolutely did. But we were not talking about the legislative or the executive inspector general as the means to address it."
Despite lawmakers' sudden, speedy movement, Canary says it's impossible for legislators to do all that needs to be done right away.
"Training is important. But training is not a one-time thing," she said. "These are situational things. These are complicated human dynamics. These involve training of management, of legislators and ongoing training and conversations about  how we interact professionally with one another in a work place.
Canary also says legislators need to consider strengthening the laws that empower inspectors general.
The last permanent legislative inspector general, Tom Homer, gave the General Assembly a series of recommendations for strengthening the office in his April 2014 resignation letter. Homer recommended that the office operate more transparently, that Illinois prohibit lawmakers from voting on measures when they have conflicts of interest, and that legislators be made to file more complete statements detailing their economic interests and potential conflicts. The recommendations largely went ignored.
"Frankly I'm kind of horrified by the legislative response where they're saying, 'We didn't know. Heavens!'" Canary said.
Rauner says it's about time that the General Assembly "finally" has an inspector general in place; a separate inspector general, Maggie Hickey, has jurisdiction over Rauner's office and the state agencies under his direction.
Rauner says he has taken a tough stance against sexual harassment, and points to signing an executive order in the early days of his administration. Executive Order 04-16 forbids retaliation against employees who report ethical concerns, requires workers to report alleged misconduct, gives the executive inspector general authority to review hiring files and puts in place procedures for handling alleged incidents of criminal sexual abuse.
Even so, rumors have swirled about potential sexual harassment issues in Rauner's office.
"The executive inspector general operates completely independently in confidence. They have their own rigorous process. I and members of our administration are not involved in it whatsoever. And there have been a lot of rumors circulating. I've heard some. I've heard some from members of the media. I don't comment on rumors," Rauner said Monday.
Rauner says he has not been interviewed by anyone in the executive inspector general's office.
House Republican Leader Jim Durkin on Monday proposed a measure to set up a phone hotline any Illinois resident could call to report sexual harassment.
"By making it easier and safer for victims to report sexual harassment behavior through the hotline, we are empowering them to stand strong against their perpetrators," Durkin said in a statement.
Follow Amanda Vinicky on Twitter: @AmandaVinicky
---
Related stories: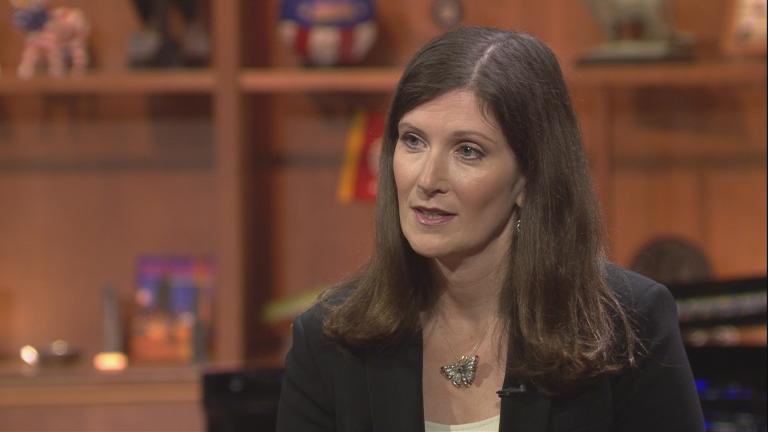 New Watchdog to Investigate Ethics Complaints in Springfield
Nov. 6: Following recent allegations of sexual harassment in Springfield, state lawmakers have appointed former federal prosecutor Julie Porter as legislative inspector general. Porter joins us to discuss her new role.
---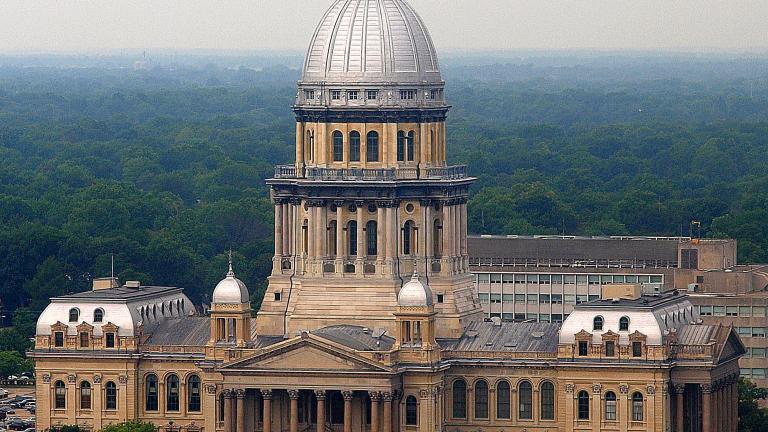 Sexual Harassment Allegations Shine Light on Gaps in State Law
Nov. 2: As Springfield grapples with allegations of rampant sexual misconduct and harassment, lapses and flaws in the system for dealing with charges of harassment and other unethical behavior are rising to the surface.
---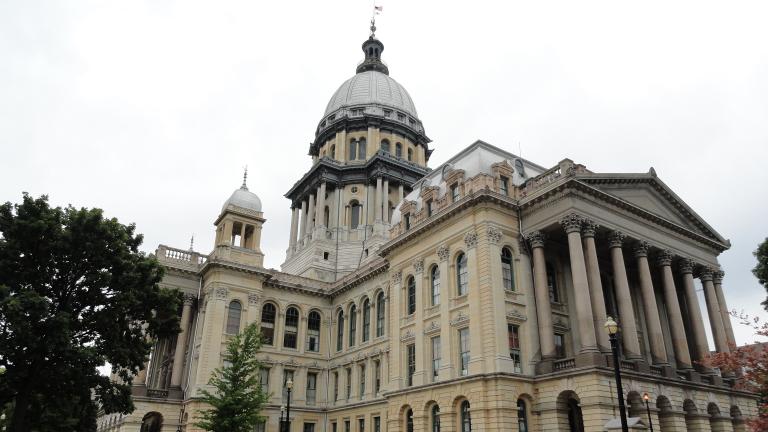 Ethics Commission Reports 'No Cases' Despite Dozens of Complaints
Nov. 1: Complaints against state lawmakers and legislative staff have been sitting in a binder for as long as three years, according to a legislator who sits on the commission charged with ruling on misconduct.
---