(Meagan Davis / Wikimedia Commons)
More than two dozen complaints – potential allegations of sexual harassment, ethical breeches, improper behavior, prohibited political activity or other possible violations of the state ethics act by state lawmakers and legislative staff – have been sitting in a binder for as long as three years, according to a legislator who sits on the commission charged with ruling on findings of misconduct.
The allegations appear to have been buried for technical reasons stemming from the fact that the office of legislative inspector general has been vacant since 2013 – in part because lawmakers say they're having a hard time filling the post.
Sen. Karen McConnaughay, R-St. Charles, says she is "disturbed" and "upset" to have learned Wednesday that "for reasons that are unclear to me, (Legislative Ethics Commission) staff has been sitting on 27 complaints for as long as three years. I find that beyond outrageous."
The revelation comes as Sen. Ira Silverstein, D-Chicago, lost his leadership position with Senate Democrats – and the $20,649 stipend that comes with it – after a lobbyist on Tuesday publicly accused him of sexual harassment during an Illinois House hearing on new sexual harassment legislation.
McConnaughay, who is one of eight legislators appointed by the General Assembly's leaders to the commission, says she pushed for answers after incongruous statements surrounding the Silverstein situation.
Silverstein has called the charges by crime victims' lobbyist and Republican candidate for office Denise Rotheimer "false." 
"I apologize if I upset or offended her but I'm waiting for the findings of the commission and see what they say," Silverstein said.
Rotheimer complained during Tuesday's hearing that she did not get responses when she told Senate President John Cullerton of the alleged harassment.
Cullerton's office said that it had been made aware and – following proper procedure – reported it to the legislative inspector general's office.
However, McConnaughay says that as member of the ethics commission, she had been told there were no active cases.
Something didn't match up; "someone was lying" she said.
It appears to have been a matter of semantics.
There are no "cases" because "complaints" – allegations – are not elevated to "cases" until the inspector general finds there to be cause to pursue a complaint, and gets an investigation under way.
But because there is no inspector general, those complaints have gone into what McConnaughay calls a "black hole."
McConnaughay says she feels misled.
"Because they consider a complaint to be different than an investigation of a case, we have staff and leadership standing up and saying 'we have no cases,'" McConnaughay said. "And as a member of that commission being told that we have no cases, that led me to believe that we had no complaints."
Under the belief that there were no cases, McConnaughay says there was no real urgency on her part to fill the inspector general spot (though she says that she was active in helping to submit the name of one candidate).
McConnaughay says only upon pressing the commission's director Randy Erford on Wednesday was she told that 27 complaints "went into a binder."
Erford could not immediately be reached on Wednesday night.  He holds a bureaucratic position, and as such does not have the authority state statute designates for an actual inspector general.
Chairman of the Legislative Ethics Commission, Sen. Terry Link, D-Vernon Hills, says Erford has done his job well, and it's "not like he's trying to cover up anything."
Link, who has held the chairman's position for roughly a year, says he cannot comment on the number of complaints filed with the legislative inspector general's office.
"Everything that goes on behind that door is not supposed to leave that room," Link said.
Nor, Link says, does he know the nature or status of any of the complaints.
"Did I know that there were some? Yes," he said.
Allegations submitted to the legislative inspector general's office are by law kept confidential pending the finding of a violation.
Link says that in the past, only a small percent of complaints have been elevated to cases.
"We're not talking too many cases that need to be totally investigated. A lot of times they're frivolous types of things," Link said. "There's a lot of stuff … that could ruin somebody … yet it was no case. It wasn't something that they did illegal, or anything else."
Link says he doesn't believe any of the complaints awaiting action were of the magnitude that they needed to have been acted upon immediately and sent to law enforcement or the attorney general.
"I take very serious what we're doing and if there is a case that needs to be looked into… I'm not protecting or defending anybody. If you're doing something wrong you should be prosecuted," Link said.
Link says he has been actively trying to fill the legislative inspector general role in the year that he's been at the helm of the commission.
But he says it's been difficult: According to Link, the position is technically part-time, but "it can consume a lot of hours" as it's up to the inspector general to actually do, or at least lead, the investigative legwork.
Link says an inspector general is paid an hourly rate for that work, so there's no guaranteed salary. Few attorneys are apt to want to leave a full-time position for that.
Not to mention that although according to state law it "shall be a fully independent office," an inspector general has to be willing to potentially burn bridges with powerful elected officials.
McConnaughay says wants the commission to appoint a retired U.S. attorney to the inspector general's role.
"Because clearly the General Assembly is unable to police itself," she says.
Link says the commission will meet Thursday, Nov. 9.
He and Cullerton both say the plan is to have an interim legislative inspector general named as soon as next week.
"It's our duty to fill that post. I take responsibility for my role in that lapse, and I apologize for it," Cullerton said. "These corrective actions are a first step in changing an unacceptable culture that has existed for too long."
The legislature's four leaders – the top Democrats and Republicans in both chambers – must approve of an inspector general's hiring.
Cullerton also says when they return to Springfield for the second half of the annual veto session next week, senators will undergo professionally led sexual harassment training.
Legislators are also expected to approve a new measure that requires annual sexual harassment training for lawmakers, their staff and lobbyists. House Speaker Michael Madigan's proposal (Senate Bill 402) tasks the legislative inspector general with reviewing allegations of sexual harassment by legislators.
Madigan introduced the measure last week, after an open letter written by a group of women in Illinois politics exposed a culture of lewd behavior and harassment in Springfield. 
Follow Amanda Vinicky on Twitter: @AmandaVinicky
---
Related stories: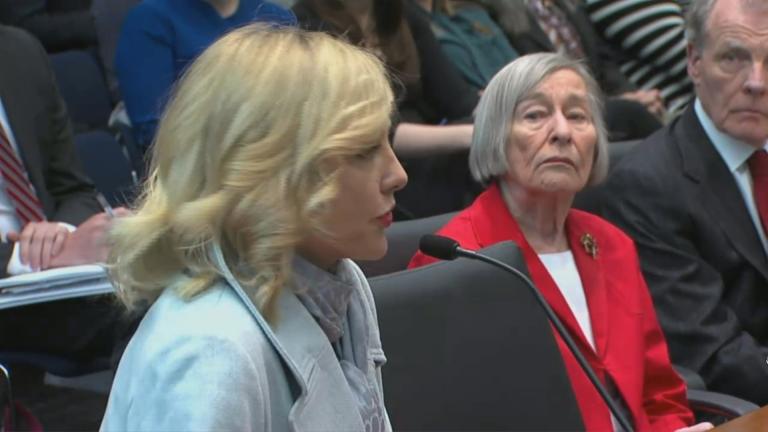 Springfield Lobbyist Accuses State Senator of Sexual Harassment
Oct. 31: Lobbyist Denise Rotheimer, who is also running as a Republican for state representative, testified that she was the victim of "mind games" and untoward comments made by state Sen. Ira Silverstein, D-Chicago.
---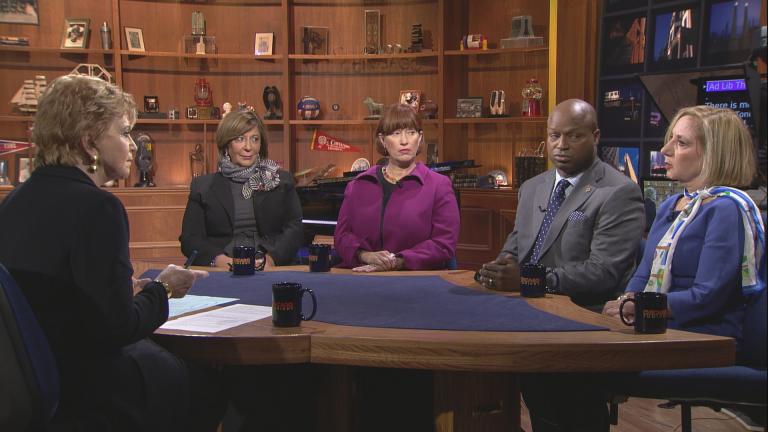 State Lawmakers Speak Out on Sexual Harassment in Springfield
Oct. 30: Lawmakers who signed an open letter describing a culture of sexual harassment and misconduct in Springfield discuss the problem.
---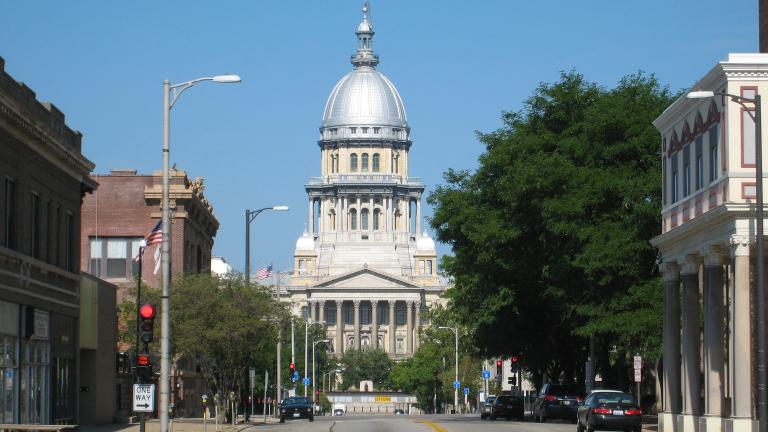 After Springfield Sexual Harassment Exposed, Legislation on Fast Track
Oct. 26: The public exposure of a capitol culture rife with groping, lewd jokes and other forms of sexual harassment has legislation intended to help eliminate the behavior on the fast track.
---