As Springfield grapples with public allegations of rampant sexual misconduct and harassment among legislators, lobbyists and their ilk, lapses and flaws in the system for dealing with charges of harassment and other unethical behavior are rising to the surface.
Among them: More than two dozen complaints of an unknown nature and magnitude submitted to the legislative inspector general have not been acted on because the office has been vacant for years.
While Illinois Senate President John Cullerton has said he plans for that to change as soon as next week, it may be too late.
According to a provision in the state ethics act, "an investigation may not be initiated more than one year after the most recent act of the alleged violation."
That's akin to a statute of limitations expiring before a crime can be prosecuted.
"Any action that is more than a year stale is barred," says Tom Homer, who was Illinois' first and only permanent inspector general from 2004 to mid-2014. "An inspector general may not go back more than one year from the date of the last occurrence (of alleged impropriety)."
Unlike in a criminal court of law, Homer – who is an attorney – says he expects that there is no "constitutional infirmity" barring the General Assembly from amending the ethics law, so the stagnant cases could be investigated.
There is no indication that is something the General Assembly is considering. Nor is there any public indication lawmakers are seriously considering other changes to the ethics law on the near horizon.
A proposal to crack down on sexual harassment, however, is on the fast-track. The General Assembly is expected to vote next week on Senate Bill 402, which requires annual sexual harassment training for legislators, their staff and lobbyists. It also sets in place a procedure for reporting sexual misconduct, provides protections from retaliation against those who report alleged abuse and sets in place a process for punishing violators. Negotiations on that measure are ongoing.
At the time of his retirement, Homer complained that the state ethics act and his office lacked teeth. He bemoaned the lack of ability to suspend legislators, and a lack of transparency.
"We have the ability to fine, but the ability to censure or reprimand is the sanction that's missing here," he said in an interview with the Associated Press at the time.
Homer's frustrations stand today.
"One of the problems … is the lack of transparency," he told "Chicago Tonight" on Thursday. "That's a major flaw in the current act. It's cloaked in secrecy." 
Follow Amanda Vinicky on Twitter: @AmandaVinicky
---
Related stories: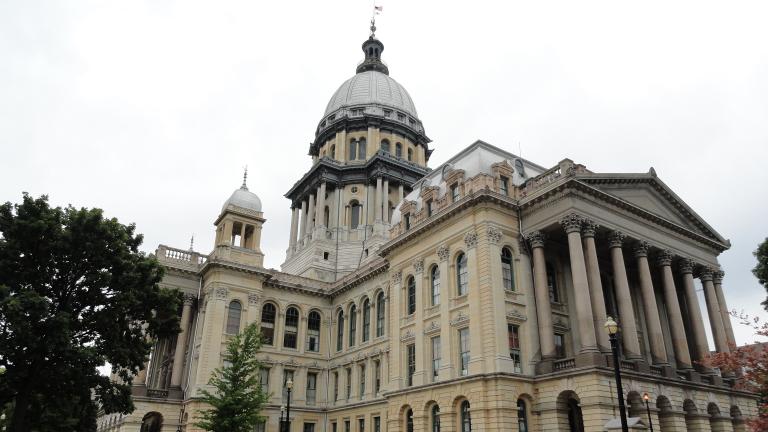 Ethics Commission Reports 'No Cases' Despite Dozens of Complaints
Nov. 1: Complaints against state lawmakers and legislative staff have been sitting in a binder for as long as three years, according to a legislator who sits on the commission charged with ruling on misconduct.
---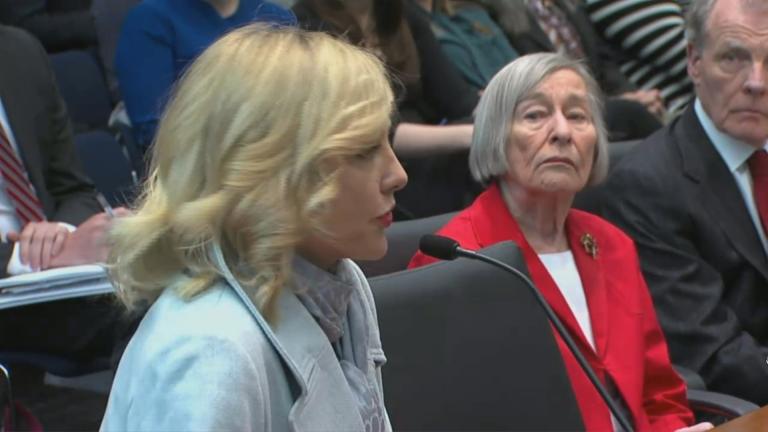 Springfield Lobbyist Accuses State Senator of Sexual Harassment
Oct. 31: Lobbyist Denise Rotheimer, who is also running as a Republican for state representative, testified that she was the victim of "mind games" and untoward comments made by state Sen. Ira Silverstein, D-Chicago.
---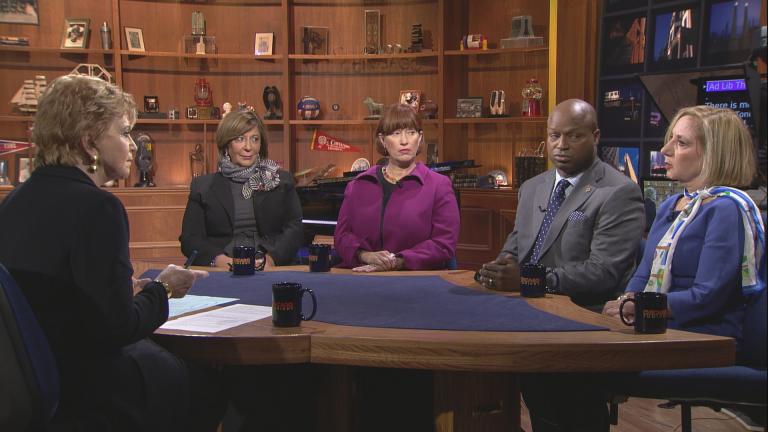 State Lawmakers Speak Out on Sexual Harassment in Springfield
Oct. 30: Lawmakers who signed an open letter describing a culture of sexual harassment and misconduct in Springfield discuss the problem.
---