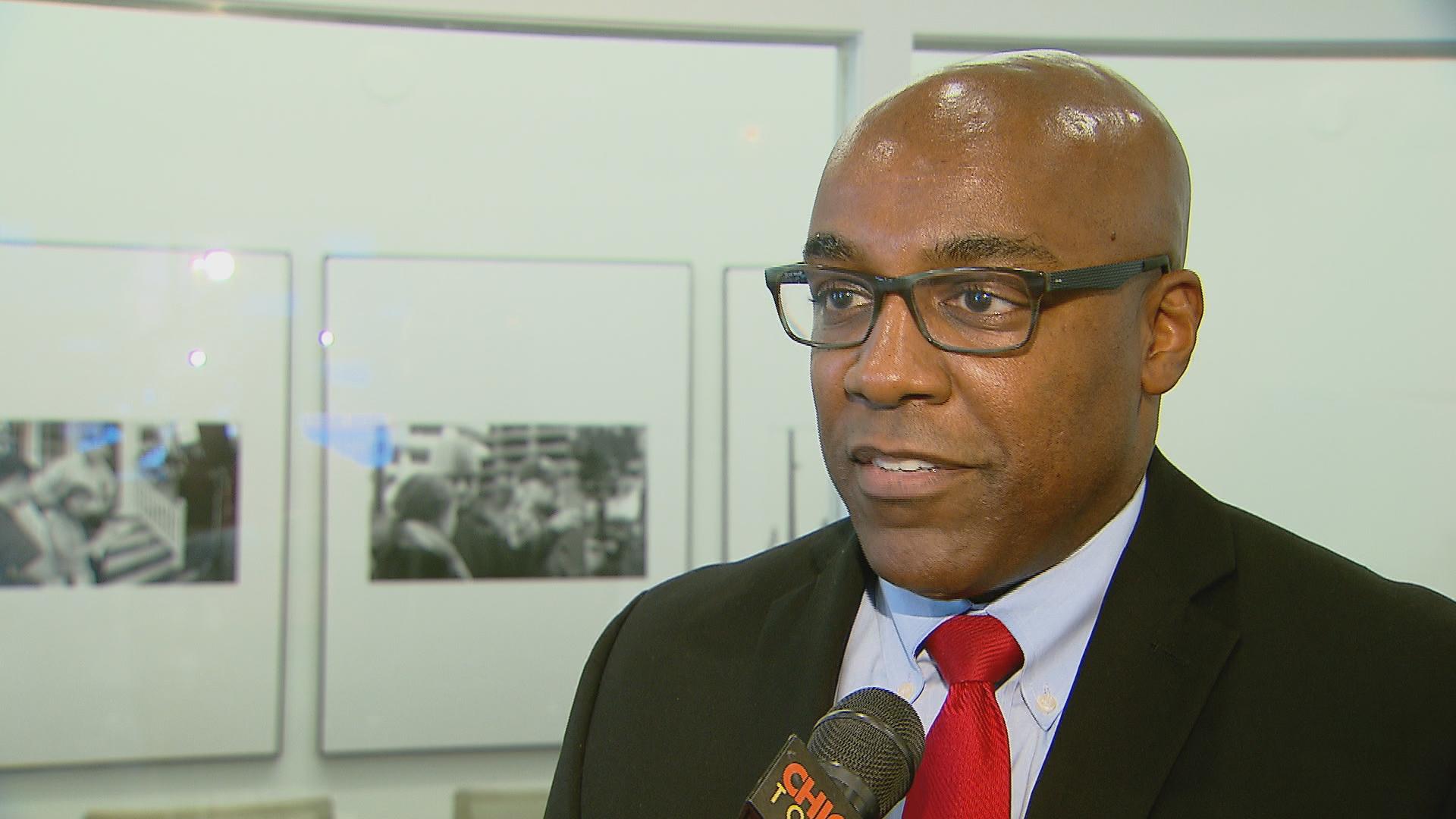 Illinois' largest county – and the Democrats who run its politics – will work to get state Sen. Kwame Raoul elected as the state's next attorney general.
Raoul won the Cook County Democratic Party's endorsement Friday over seven other candidates, among them former Gov. Pat Quinn and Chicago Park District President Jesse Ruiz.
Attorney General Lisa Madigan set off a scramble last month with her surprise announcement she would not seek a fifth term.
Also seeking to replace her: state Rep. Scott Drury of Highwood; Sharon Fairley, who stepped down as the first administrator of the civilian police accountability board formed in the aftermath of the Laquan McDonald shooting; defense attorney Aaron Goldstein; Renato Mariotti, an anti-Trump cable TV pundit; and Highland Park Mayor Nancy Rotering.
While speculation going into the vote was that Raoul had a lock on getting on the slate, it's seen as a snub to Quinn given his former place at the top of the party ticket. Quinn lost the governor's office to Republican Gov. Bruce Rauner in 2014, but after decades of running for statewide office he's sure to be more recognizable to voters throughout Illinois than the rest of the field.
Drury afterward issued a statement denouncing the "Cook County establishment" for having "picked one of its own, ignoring Kwame Raoul's support for assault weapons and increased mandatory minimums (of prison sentences for repeat gun offenders). This insider back-slapping is exactly what the people of Illinois are sick of."
Ruiz, who was appointed to the Chicago Public Schools board and was appointed to chair the Illinois State Board of Education before moving to the city park district, said the decision by the "Cook County Democratic Party to slate a fellow political insider is disappointing – but sadly, not surprising" and used it as a fundraising opportunity, asking supporters by email to "help me stand up against the power of insider politics by donating."
It shows how the endorsement can be a drawback—if Raoul's opponents are successfully able to paint him as an appointed member of the "Chicago machine." But has serious advantages, too: It helps to seal Raoul with a front-runner status he can sell in fundraising efforts, sets him apart in a crowded field and means that he will have the "machine" winding its get-out-the-vote gears on his behalf.
"We do two mailings in the primary and his name will be on every one of those pieces of literature that goes out with the party's name on it," Cook County Democratic Party Chairman Joe Berrios said.
"Everyone has an opportunity to run," Berrios said. "We in Cook County have made a choice and that is Kwame Raoul."
Several of the candidates – Quinn, Fairley, Goldstein and Ruiz – had asked the party to refrain from making any endorsement.
"I am fully aware that many of you have been asked to make your decision this morning out of loyalty. Loyalty is an important value," Fairley said, as she went on to question "loyalty that's been commanded."
Mariotti, a newcomer to the political scene, is a graduate of Yale and the University of Chicago who was born in the city to parents who never went to college. "Let's face it. I'm not supposed to be here," he said by way of an introduction. "I know that … but from my perspective I've been playing with house money my entire life."
In advocating for the party to take a pass on choosing one candidate above the rest, Goldstein pointed to the fissures resulting from a belief held by supporters of U.S. Sen. Bernie Sanders, that the Democratic National Committee rigged the primary election in favor of Hillary Clinton, and says he believes it would be better for the party long term to leave the race open.
"This is such a quick process that I don't think it's wise for us to come out and give an endorsement," Goldstein said. Committeemen can instead focus on empowering people in the community to be involved with deciding on March 20 who is best to represent Democrats next November, he said.
The general election is set for Nov. 6, 2018; the Republican Party establishment is backing Urbana attorney Erika Harold, a one-time Miss America.
Goldstein, who is a Cook County committeeman for the 33rd Ward, and who backed Sanders, said he likewise voted for Cook County to make no endorsement in the governor's race out of the belief that voters can choose who can best compete in a general election race.
That didn't happen: The Democratic organization slated billionaire J.B. Pritzker.
Each of the attorney general contenders was asked during the slating process whether they have publicly or privately been accused of sexual harassment. All said no.
"But I can say 'me too,'" Fairley said, a reference to the #MeToo hashtag that took off as women shared their stories of harassment on social media.
At a press conference after the vote, Raoul largely avoided questions from the media as to what, if any, sexual harassment he'd witnessed in Springfield and whether he regretted not having done more to stop any behavior he may have been privy to, though he says lawmakers need to take the issue seriously.
"If we're to be honest with one another, it's not a Springfield issue. It's in your workplace, it's in workplaces throughout the United States," Raoul said of sexual misconduct.
As a sitting senator, Raoul will next week likely vote on a bill that sets in place a procedure for dealing with sexual harassment at the capitol and which requires annual training for legislators, lobbyists and legislative staff.
Several of his opponents called for precise actions in the wake of politically active women publicly sharing stories of inappropriate encounters.
Rotering says serial offenders should be prosecuted as predators and issued a statement Wednesday calling for "tougher laws with more severe penalties in an effort to end sexual harassment as well as retaliation against those reporting harassment. These actions will include a push for Springfield to amend the Human Rights Act to apply to all employers, regardless of size. On behalf of the people of our State, I will sue to enforce the laws to stop repeated discrimination and harassment, and seek the maximum penalties possible."
Drury wants an independent special attorney appointed to investigate sexual harassment claims against lawmakers.
At Friday's meeting, the Democratic organization passed a resolution saying that it will soon add a sexual harassment policy to its bylaws.
"We, the 80 committeemen, will take appropriate action as a body if one of our fellow committeemen is found guilty of sexual harassment and/or assault," the measure reads, in part.
Raoul he wasn't "naïve" to think that winning the Cook County Democrats' nod means his work is done. (He's also won the nod of Democrats in Madison County, near St. Louis – another area where party leaders hold sway.)
Raoul says he believes that committeemen appreciate his record–he has been a state senator since he was appointed to replace former President Barack Obama in 2004 when Obama left Springfield for the U.S. Senate, and sponsored a recent law that seeks to cut down on violence in Chicago by increasing prison time for criminals caught multiple times illegally carrying or owning guns.
"People (voters) don't want to guess as to what people (candidates) are going to do," Raoul said. "I've stood face-to-face with the NRA (National Rifle Association) … I've been there."
Common themes among the Democratic contenders were tackling gun crime, criminal justice reform, fighting Rauner's plans to scuttle unions and using the office of attorney general to thwart President Donald Trump and his agenda on immigration, the environment and health care.
"I believe that the state of Illinois, and in fact our nation, are in unprecedented peril. Under siege not by some outside force but by our very own president," Fairley said in her opening remarks.
Drury was candid that he's not popular with his colleagues in Springfield, and pitched that as evidence that he does the right thing even when it means breaking from the pack. He says he's one of nine legislators who voted against a heavily negotiated bill that permits high volume hydraulic fracturing (a means of retrieving oil deep underground) in Illinois, something he says will increasingly become a concern in the state years after that law's passage, now that at least one company, Woolsey, has received a permit to begin fracking.
Related: Woolsey Withdraws Fracking Permit, Citing 'Burdensome' Illinois Law
Goldstein told committeemen he's spent his entire life pursuing justice, and told of his previous efforts to get a consent decree that allows homeless children to be able to stay in the CPS school that initially enrolled in versus having to transfer schools when they move to a new shelter.
"I offer to you a bold, progressive agenda," Goldstein said, as he unveiled a three-point platform that calls for "standing up to entrenched powers," like Trump and the National Rifle Association, criminal justice reform, and putting a stop to government corruption.
"The great thing for Democrats is … we all generally share the same principles," Ruiz said. "We're all going to stand up to President Trump and his assaults on our rights."
Ruiz says he was driven to run for attorney general based on Trump's statement when he declared his run for the presidency saying "when Mexico sends its people, they're not sending their best," which Ruiz says he took as an affront to his Mexican parents. Ruiz says since then it seems like Trump "attacks a new group every day" to the point that it seems like the only group he hasn't attacked "are Nazis." 
Follow Amanda Vinicky on Twitter: @AmandaVinicky
---
Related stories: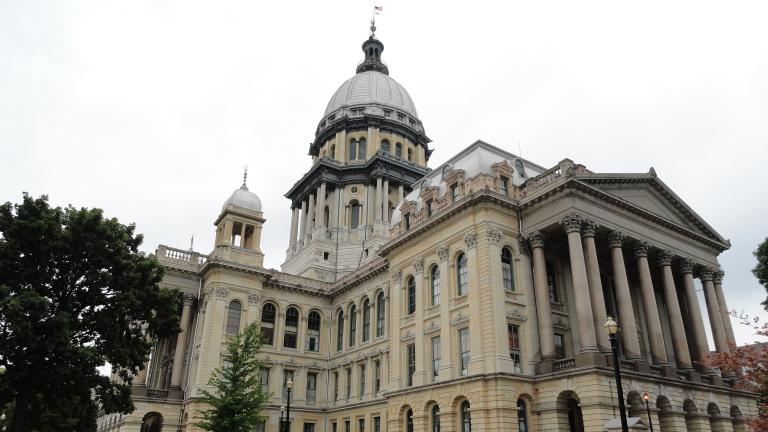 Intraparty Squabbles Mark Races for Illinois Governor, Attorney General
Oct. 31: We take a closer look at the race for governor in both parties, and the surprise candidate running for attorney general.
---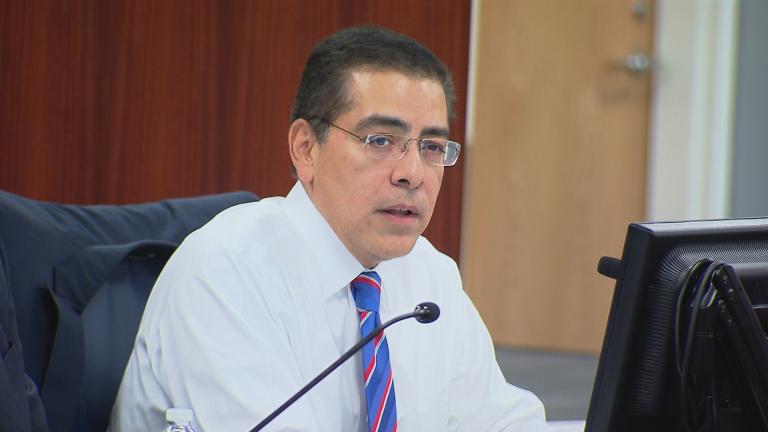 Jesse Ruiz to Run for Illinois Attorney General: Sources
Oct. 13: A Latino attorney with connections to high-powered politicians, including Chicago Mayor Rahm Emanuel, is expected join the field of Democrats running for Illinois attorney general.
---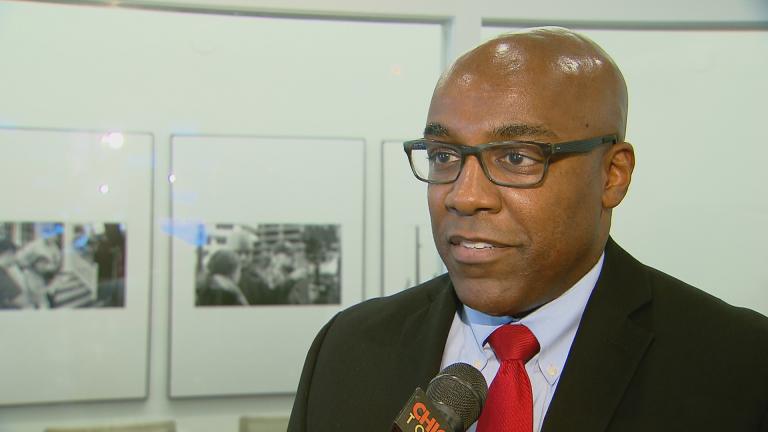 State Sen. Kwame Raoul Announces Bid for Attorney General
Sept. 20: Lisa Madigan's bombshell announcement that she won't run for a fifth term has ignited the race to replace her.
---