In a risky political move, republican state Rep. Jeanne Ives is taking on sitting Republican Gov. Bruce Rauner in the primary. The ultra-conservative politician is hoping to woo enough GOP voters away from Rauner to win the Republican nomination.
Radio host William J. Kelly also hopes to win the Republican nomination.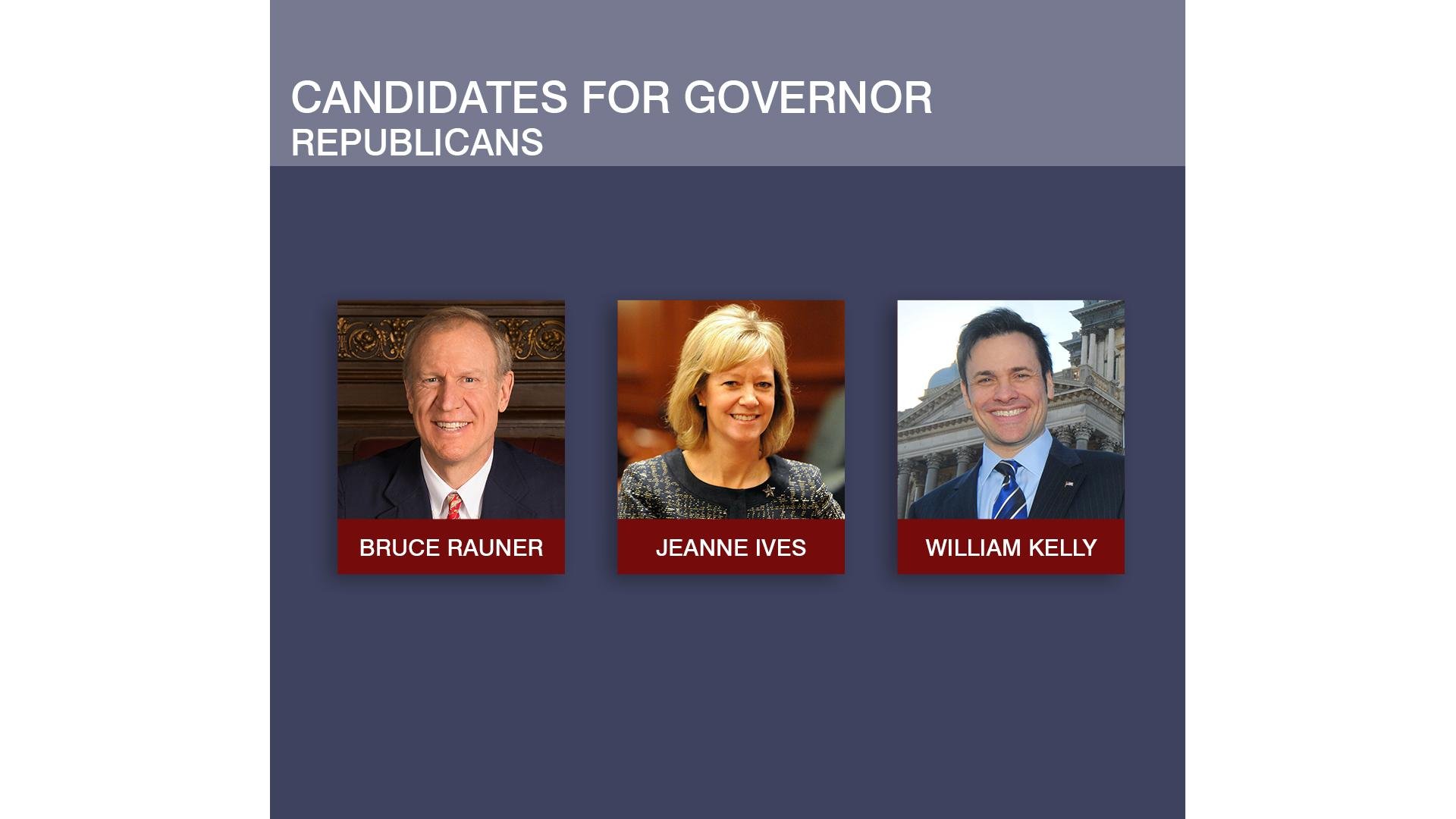 On the Democratic side, the candidates vying for the gubernatorial nomination are venture capitalist J.B. Pritzker, businessman Chris Kennedy, state Sen. Daniel Biss, Madison County School Board Superintendent Bob Daiber, 29-year old political newcomer Alex Paterakis and former Ceasefire director Tio Hardiman. Ald. Ameya Pawar recently dropped out to the race; and Burr Ridge doctor Robert Marshall, who has run for a number of offices in the past, says he is running for governor as well.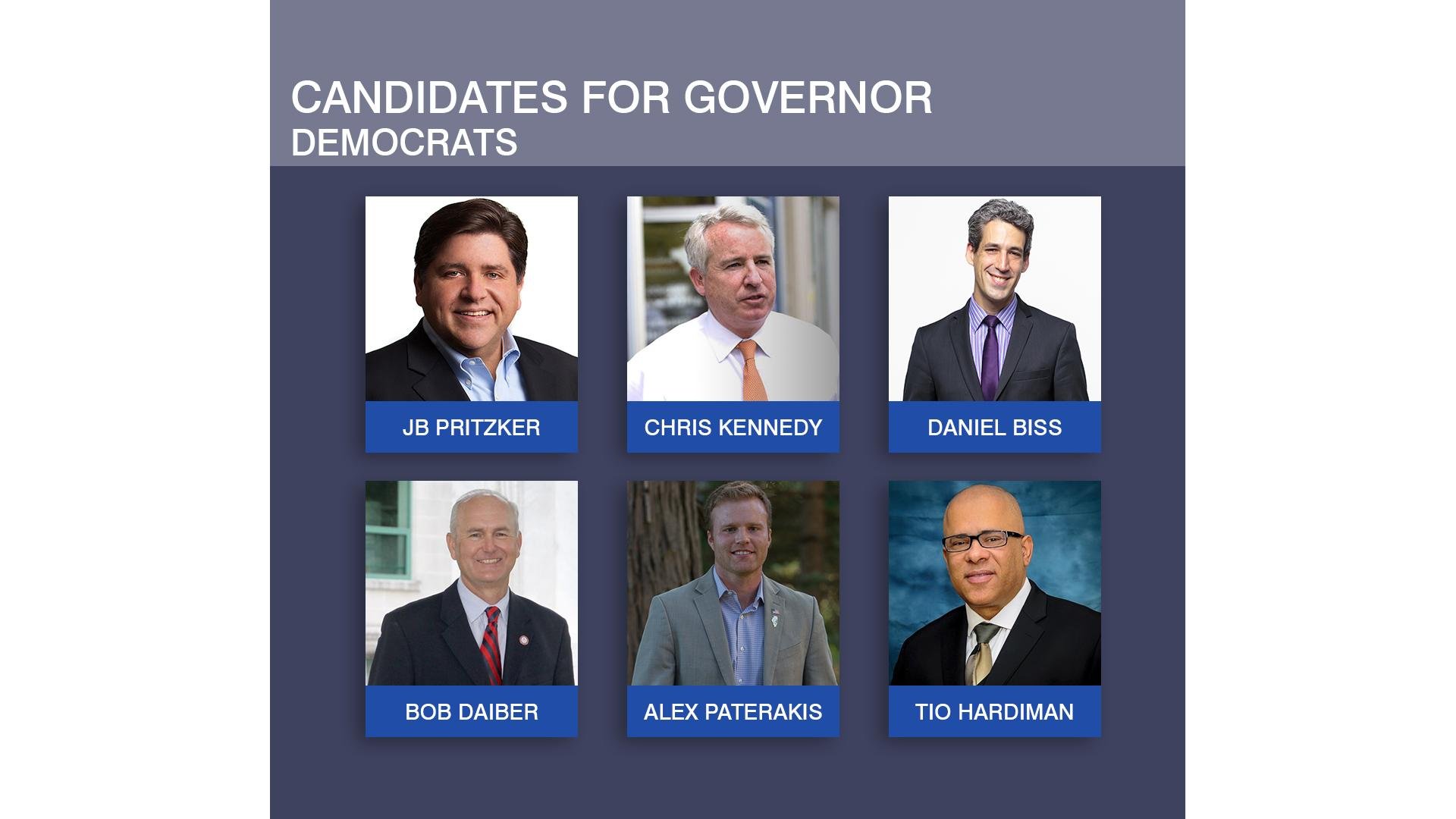 Pritzker is leading the money race with $28 million. In second place is—surprisingly—Biss with $3.5 million. Kennedy has raised $2.8 million. Daiber is trailing the three top fundraisers with about $79,400.
In a surprise move in the race for attorney general, former Illinois Gov. Pat Quinn has tossed his hat into ring. The list of candidates exploded after Attorney General Lisa Madigan dropped the bombshell that she wouldn't seek re-election. 
Other candidates vying for the Democratic nomination for Illinois attorney general: Sharon Fairley, former head of COPA, Chicago's police oversight agency; state Sen. Kwame Raoul; state Rep. Scott Drury; former State Board of Education Chairman Jesse Ruiz; Highland Park Mayor Nancy Rotering; former assistant U.S. attorney Renato Mariotti; and one of Rod Blagojevich's former attorneys, Aaron Goldstein.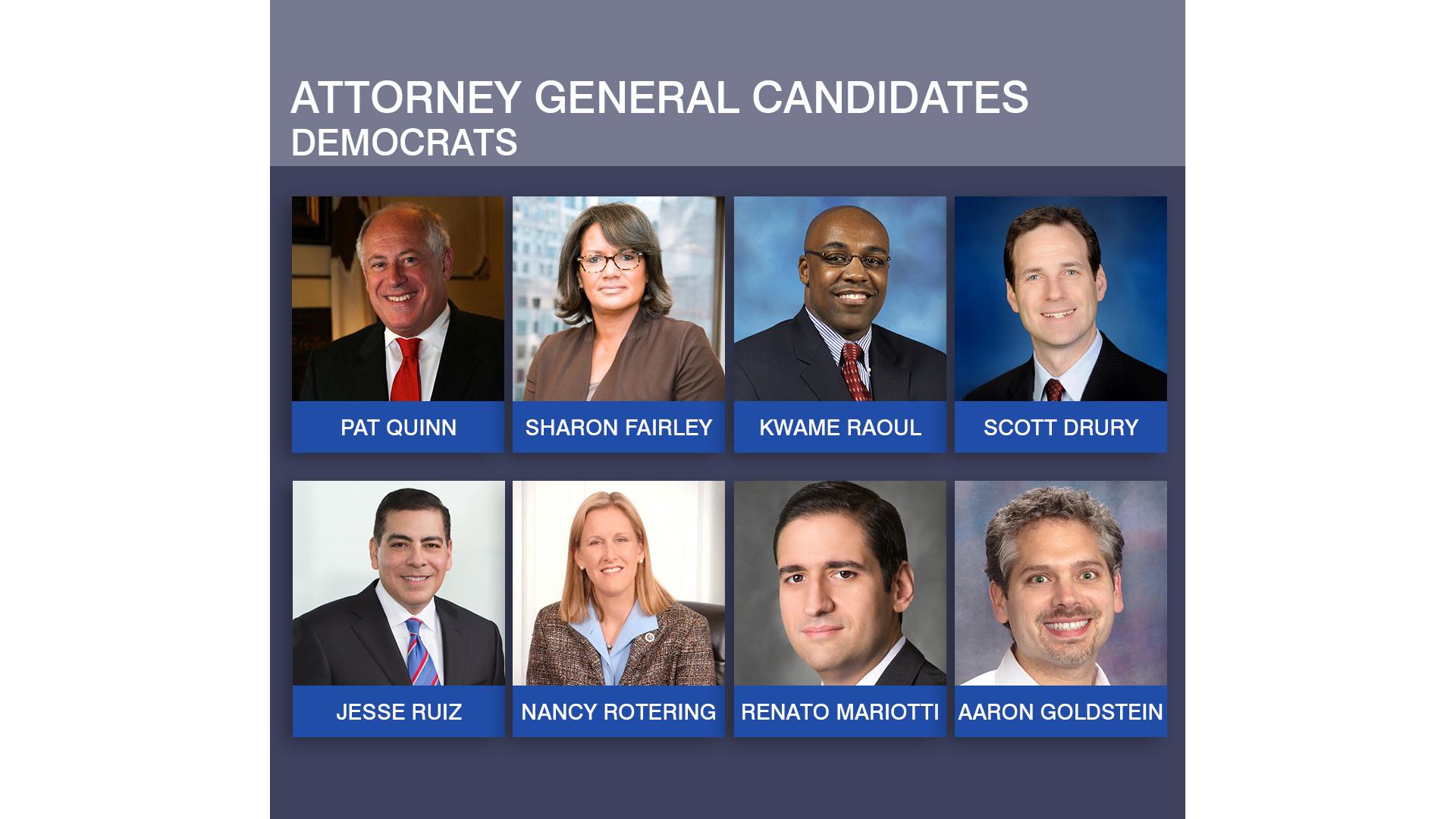 In the fundraising battle, Raoul leads with nearly $510, 000. Drury has about $390,000 and Quinn, about $287,000. Trailing the top fundraisers is Ruiz with $163,000.
On the Republican side, the candidates for attorney general so far are Erika Harold, a lawyer and former Miss America who has $123,822 in her campaign coffers; and Kane County State's Attorney Joseph McMahon, who has $57,620 cash on hand.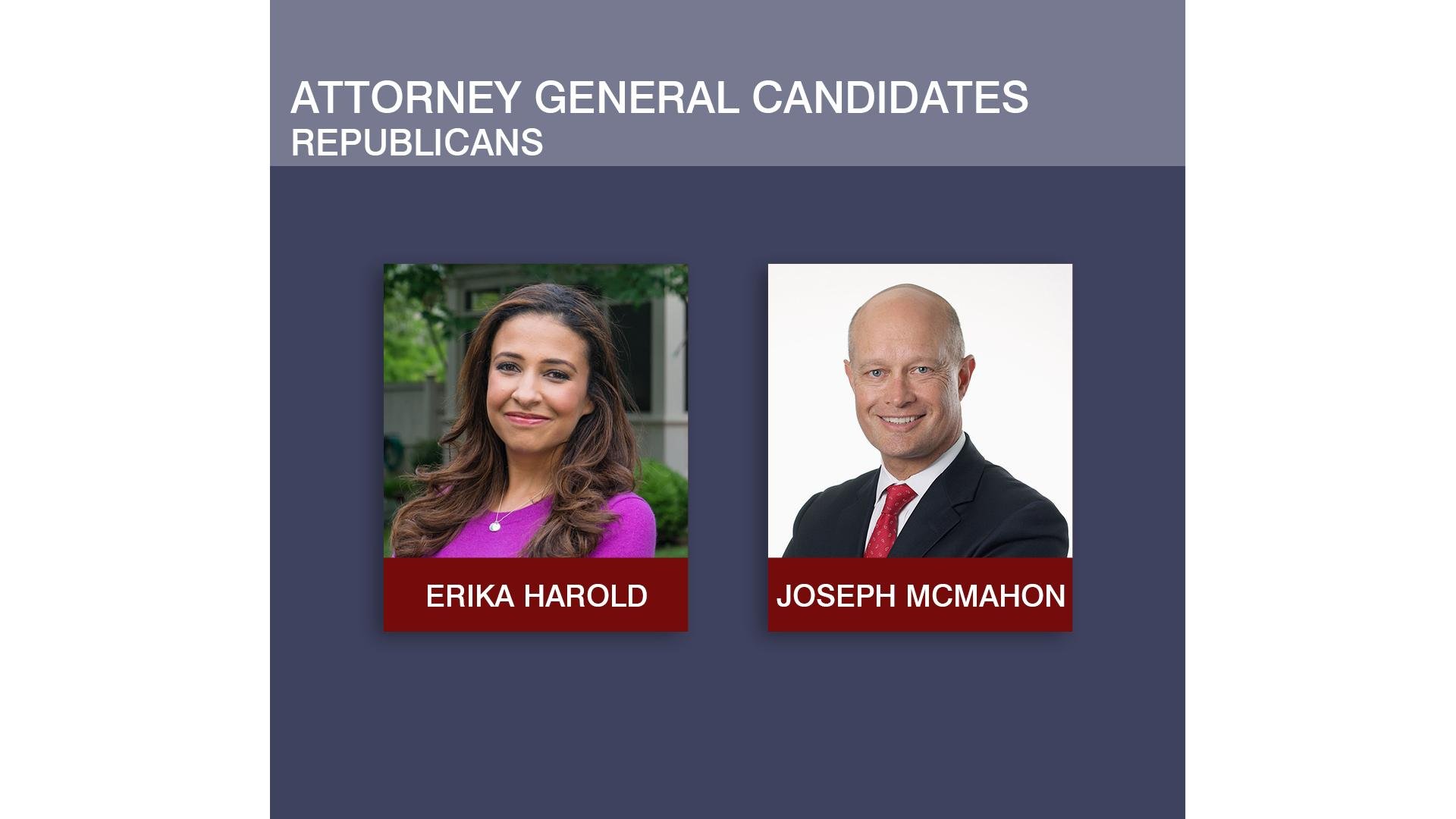 Here to talk about the latest in the top statewide races are Greg Hinz of Crain's Chicago Business and Tina Sfondeles of the Chicago Sun-Times.
---
Related stories: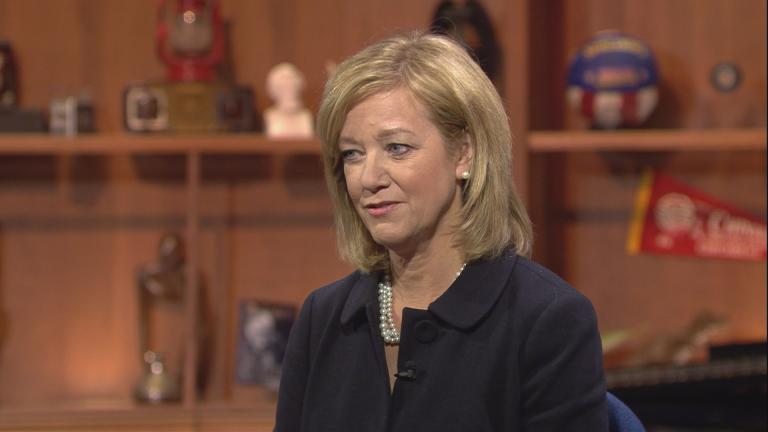 State Rep. Jeanne Ives Confirms: She's Running for Governor
Oct. 31: Up to this point, it wasn't certain that a challenger would emerge from the intra-party revolution Gov. Bruce Rauner ignited when he signed an abortion law in late September. There's no ambiguity now.
---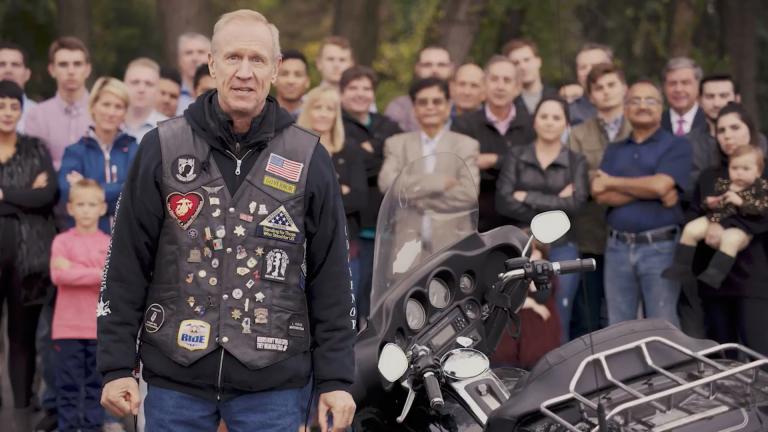 Rauner Announces Re-election Bid on Brink of Veto Session
Oct. 23: After publicly equivocating of late, Gov. Bruce Rauner on Monday officially launched his bid for a second term in a highly produced two-minute video.
---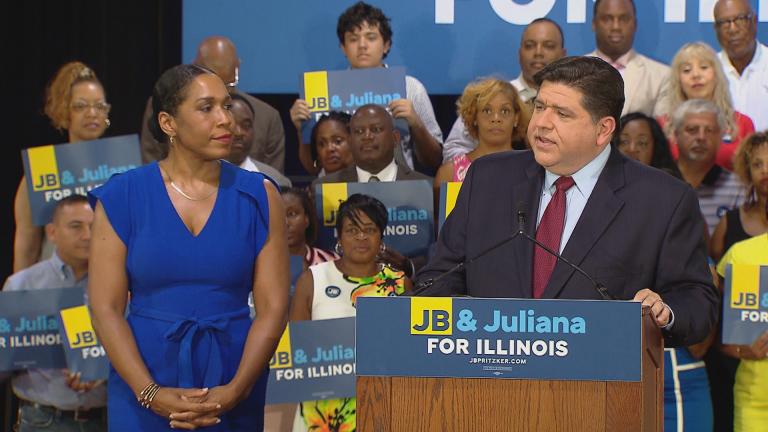 Is Spending on Statewide Elections Going Too Far?
Oct. 18: With more than a year to go, the three richest candidates for governor have raised a combined total of more than $102 million. Have we reached a point where only millionaires and billionaires need apply when running for statewide office?
---