As the Trump administration struggles with scandal and low approval ratings, one prominent name has surfaced as a potential top Democratic challenger in 2020: Joe Biden. The former U.S. vice president says he has not ruled it out.
Biden was in Chicago on Wednesday to weigh in on the current state of affairs and on the threat posed by Russia, speaking before a packed audience at the Palmer House Hilton as part of a program for the Chicago Council on Global Affairs.
His angry, forceful and urgent speech will likely do nothing to quell his standing as a possible top contender in 2020. He alluded to President Donald Trump as a "charlatan" and knocked the direction his administration was taking the country both domestically and abroad.
He began by sounding the alarm on Trump's isolationist "America First" mantra.
"I worry we're walking down a very dark path that isolates the United States on the world stage, endangers the American people, and with other international events taking place that are tearing at the fabric of the liberal world order, is very dangerous," Biden said. "We're seeing a shift toward a foreign policy that is closed and clannish, one that divides the world into 'us and them,' rather than building on the shared narrative of freedom and democracy that has inspired nations around common goals."
Biden also referenced new information about Russia's efforts at a social media propaganda campaign, including the discovery of thousands of Russian Twitter accounts and Facebook ads that were seen by 150 million people with the sole purpose of furthering the cultural divisions within the country. He says the end game of what he characterized as an "attack" is clear: to solidify Russian President Vladimir Putin's power and the power of his cronies by exploiting U.S. divisions and those throughout the western world, and undermining international alliances like NATO.
Like Hillary Clinton did earlier this week in Chicago, Biden sounded the alarm that the administration and Congress were not taking the threat seriously enough.
"Russia's attack on our election was not an isolated incident; it wasn't an unintended consequence of an overcharged propaganda machine. It was purposeful, and it is ongoing. The efforts to spew disinformation, infiltrate our networks, corrupt our political institutions, they continue. And we'll surely see this kick into full gear as we head into another congressional election cycle in 2018."
Biden then spoke about the voters he acknowledges his party didn't reach – the working class people with anxieties about their lot in life. He played up his image as "blue collar Joe" from Scranton, Pennsylvania. And he says that the current administration exploited those voters.
"We're seeing forces here in the U.S. seek to manipulate and exploit the legitimate concern that people feel, and—full disclosure—that my party is not fully responding to. There's a lot of people out there that are scared to death, and for good reason. And they become targets to charlatans. Like most charlatans throughout time, who seek to aggrandize themselves and consolidate their power by always blaming the other: 'Why don't I have my job? The other. That immigrant took my job.'"
Biden said the platform to reach those voters again should include college affordability and free community college tuition, investment in job training and infrastructure, and a more progressive tax code.
Biden will be appearing at the Chicago Theatre on Dec. 11 as part of his "American Promise" tour, and certainly has the look and feel of someone laying the groundwork for 2020.
Follow Paris Schutz on Twitter: @paschutz
---
Related stories: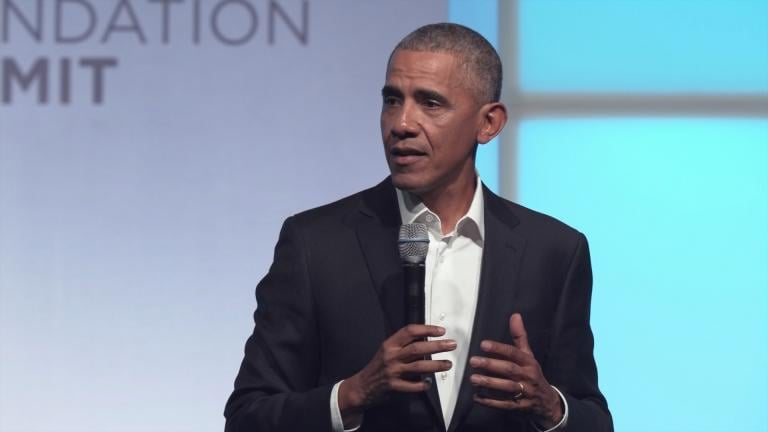 Former President Obama Kicks Off 'Big Brainstorming Session' in Chicago
Oct. 31: Former President Barack Obama and first lady Michelle Obama are back home in Chicago to launch the inaugural Obama Foundation Summit.
---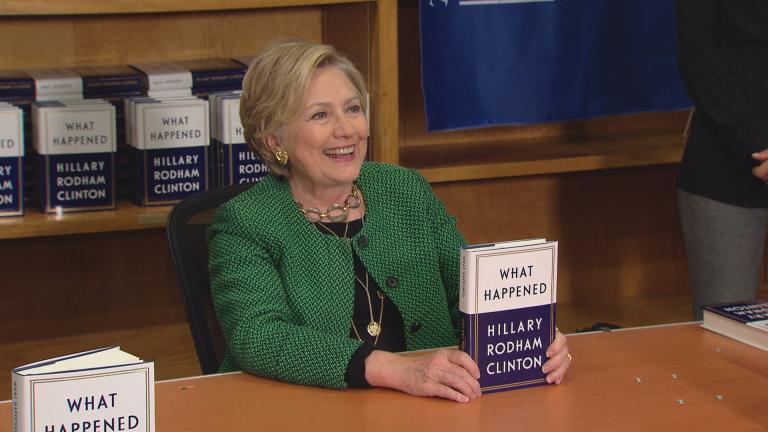 Hillary Clinton Visits Chicago Amid Mueller Indictments
Oct. 30: At a book signing in Winnetka, the former Democratic presidential candidate was asked for her response to Robert Mueller's investigation. "I have a great chapter about Russia in here," she said, holding up her book.
---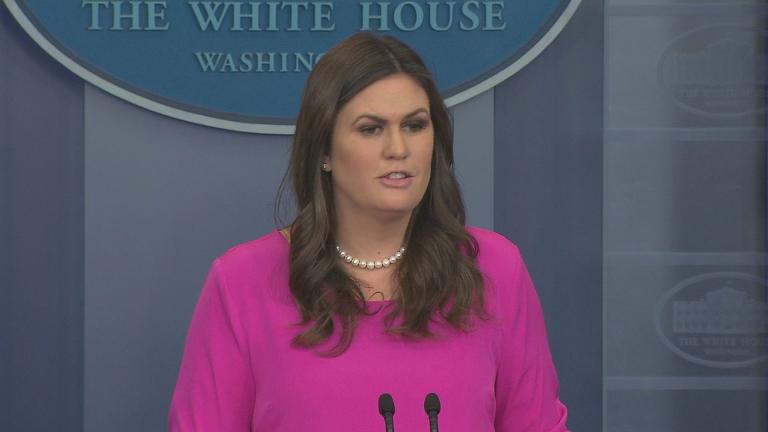 Trump's Former Campaign Chair, Associate Indicted for Money Laundering
Oct. 30: Paul Manafort and his longtime associate Rick Gates are indicted on money laundering charges, but the White House says it has nothing to do with President Donald Trump.
---