Former Democratic presidential candidate and Secretary of State Hillary Clinton was back in her hometown Monday. She held court for a book signing at The Book Stall in Winnetka, as 1,000 supporters and fans waited for a chance to meet her and have her sign copies of her campaign post-mortem, "What Happened." Clinton was flanked by longtime aide Huma Abedin, and childhood best friend Betsy Ebeling, who has been a staunch campaign supporter.
When asked by reporters for her response to indictments by special counsel Robert Mueller, Clinton held up her book and said, "I have a great chapter about Russia in here."
After the public book signing, Clinton met privately with a group of about 30 friends from her days growing up in Park Ridge, who gave her a belated birthday celebration. She turned 70 on Oct. 26.
Clinton's name has surfaced in the news a lot lately, as President Donald Trump has sought to change the narrative of Mueller's pending criminal indictments. Trump has tried to spotlight the Clinton campaign and the role of the Democratic National Committee in paying for research firm Fusion GPS to compile a dossier that claimed many salacious allegations against Trump, particularly pertaining to his relationship with Russia. Clinton did not comment on any of those developments, but Ebeling spoke of the wear and tear the constant drumbeat of news has put on Clinton and her inner circle.
"It's been very difficult," Ebeling said. "Some days it's easier than others. It's as if the campaign never ended."
Clinton will be giving a speech at the Auditorium Theatre on Monday at 7:30 p.m.
Follow Paris Schutz on Twitter: @paschutz
---
Related stories: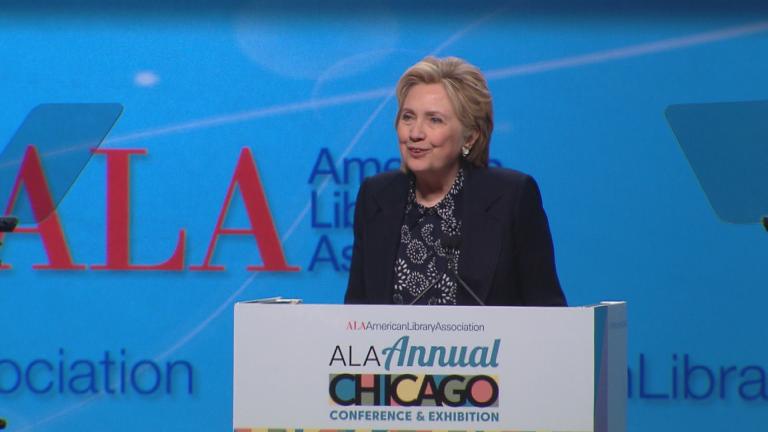 Hillary Clinton Addresses Importance of Literacy in Speech to Librarians
June 27: In an address to the American Library Association's annual conference, the former Democratic presidential nominee addressed the importance of literacy and libraries.
---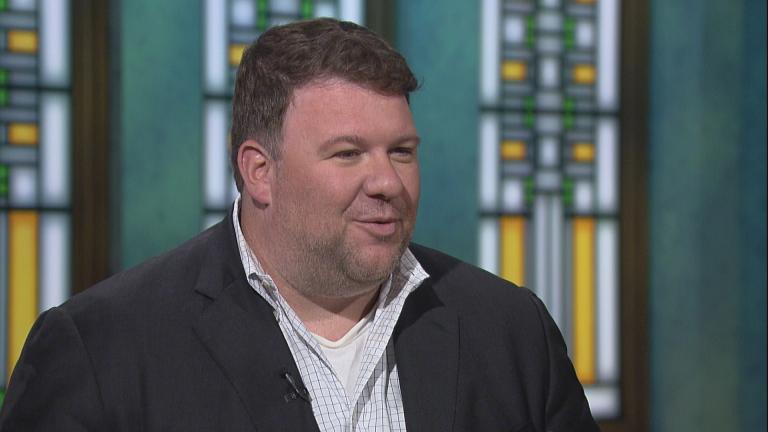 'Shattered' the Inside Story of What Sunk Hillary Clinton's Campaign
June 15: It was arguably the biggest political upset in American history. Political journalist Jonathan Allen joins us with his insight and to discuss the book he co-authored, "Shattered: Inside Hillary Clinton's Doomed Campaign."
---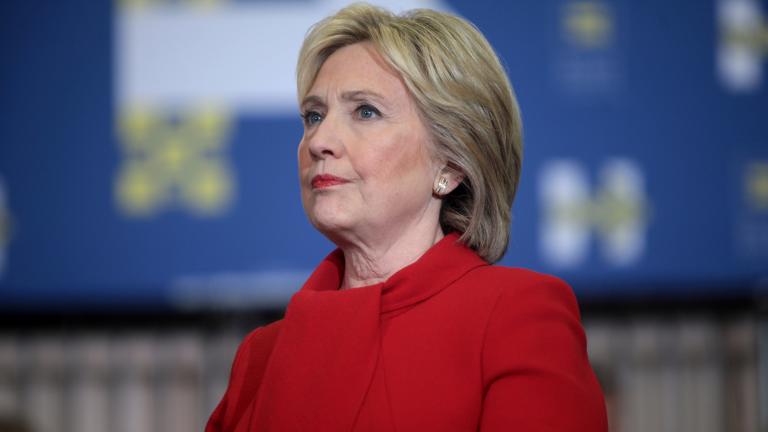 Hillary Clinton Concedes, Calls Loss 'Painful'
Nov. 9, 2016 : "I know how disappointed you feel because I feel it too, and so do tens of millions of Americans who invested their hopes and dreams in this effort," Hillary Clinton said to supporters Wednesday during her concession speech. "This is painful and it will be for a long time."
---