After cutbacks at the federal Environmental Protection Agency and skepticism within the Trump administration about climate change, the city of Chicago has made clear its intention to step up efforts to protect the environment.
As part of that effort, the city recently announced it will add 10 new environmental inspectors and increase fines on polluters.
Those inspectors will be hired by the Chicago Department of Public Health.
Dr. Julie Morita, the department's commissioner, says the new hires are necessary to make up for what the federal government and the EPA are no longer doing.
"As the federal government is stepping away from acknowledging climate change and also the importance of protecting the environment, in the city of Chicago the mayor has really stepped forward and said we cannot do that," Morita said.
"We have made strong commitments because we are supportive of the Paris Climate Agreement. We are also committed to the Clean Power Plan and just because the federal government is stepping away from that does not mean that the city of Chicago will also. So we are intensifying our efforts to ensure that our environment is clean."
The Clean Power Plan developed by the Obama administration sought to reduce greenhouse gas emissions from U.S. coal-fired power plants. It was signed by President Barack Obama but never enacted. The Trump administration says it will repeal the plan.
Morita says that by revamping fees and fines that have not been changed in years the city expects to raise enough additional revenue to cover the cost of the new inspectors.
"If we update the fees and fines – which means increasing most of them – we will actually be able to support our hiring 10 additional staff – eight of whom will be inspectors and four of whom will be focused on air quality," Morita said.
Ultimately, adding environmental inspectors is part of a larger health plan for the city which aims to address longstanding inequities in public health.
"Depending on where you live in the city of Chicago your life expectancy might be significantly different – like 11-12 years different," she said. "So in the Loop, life expectancy is quite high, but if you go into Washington Park or west to Garfield Park, you see that life expectancy is lower."
The city is now attempting to implement a comprehensive plan to deliver what Morita calls "health equity" to all Chicagoans.
Healthy Chicago 2.0 is the result of consultations with community organizations, health care providers and other stakeholders across the city.
"There are three core tenets of the plan: Number one is using data. Number two is addressing the root causes of poor health. And the third is partnership," Morita said. "It is a plan to be implemented by all of us, not just the city government, because we recognize as we talk about these root causes of poor health, we can't do that alone."
Morita joins host Phil Ponce to discuss the city's public health challenges and response.
---
Related stories: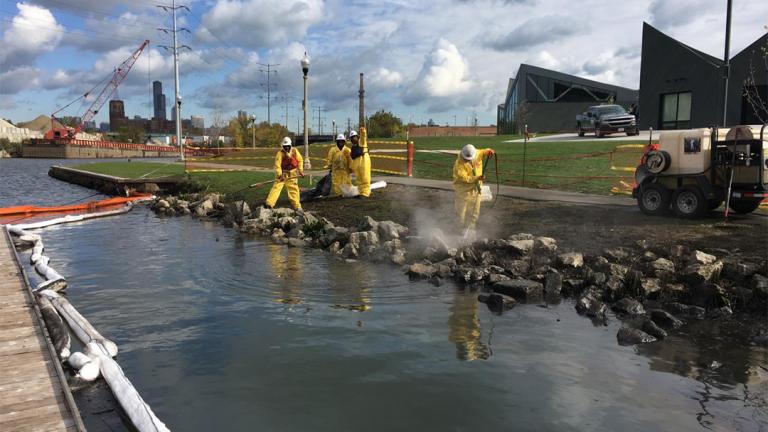 Dead Fish, Turtles Recovered Following Bubbly Creek Oil Spill
Nov. 1: Officials responding to last week's oil spill in the South Branch of the Chicago River have recovered dead wildlife from the water, including 43 fish and four turtles. The source of the spill is still unknown, according to the EPA.
---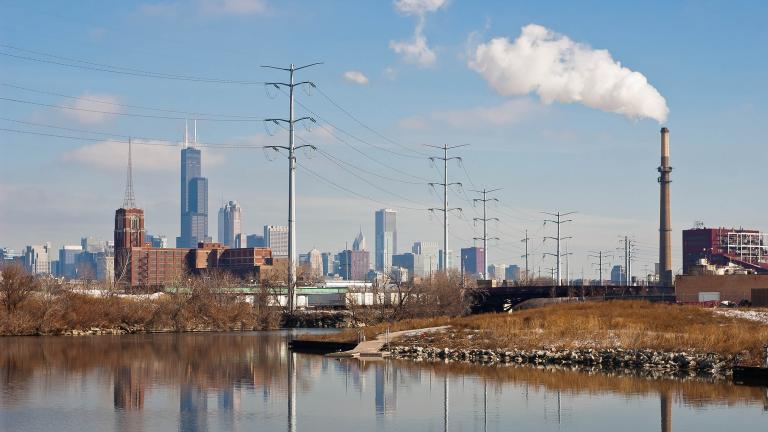 Chicago to Add 10 Environmental Inspectors, Increase Fine Amounts
Oct. 30: In an effort to fill a void created by federal and state agencies that have cut back environmental oversight, Chicago plans to expand its environmental enforcement division.
---
Chicago Storage Company Unknowingly Reports Own Air Violation
Oct. 30: A Southeast Side company tipped off regulators to its own violation of city air pollution standards, documents submitted to the city show.
---