More than 60 percent of Americans think climate change is a problem that the government should address, including 80 percent of Democrats and 43 percent of Republicans, according to a new survey from the Energy Policy Institute at the University of Chicago, or EPIC, and The Associated Press-NORC Center for Public Affairs Research.
Those numbers were even higher when limited to those who say they believe in climate change. Seven in 10 Republicans and nearly all Democrats who believe climate change is happening agree that the government needs to take action, the poll found.
"Public opinion around many energy issues tends to be fluid, with people often defaulting to partisan starting points," said Trevor Tompson, director of The AP-NORC Center, in a statement. "Majorities of both Democrats and Republicans agree that climate change is happening, and there are signs that consensus could happen on other issues, too."
"There were definitely some surprising results," said EPIC Executive Director Sam Ori.
Surveys of Americans' attitudes toward climate change are frequent, Ori said, but most focus on two straightforward questions: whether or not they believe climate change is happening, and whether they think it's man-made or natural.
"What I think researchers don't do is take two additional steps," said Ori. "One is 'OK, you think climate change is happening. Do you think the government should do something about it?' and two: 'What would you be willing to pay out of pocket to help address climate change?' because I think we all recognize that it's a serious issue and it's going to require a policy response and some of those policies will cost money.
"At the University of Chicago, we think about things in an economically driven way, and that's a question we're very curious about. People say they that this is an issue, but when it comes down to policy are they willing to put their money where their mouth is?"
The poll was conducted from Aug. 17 to Aug. 21 and included 1,038 adults representing all 50 states and the District of Columbia. The survey has a margin of error of 4.1 percent.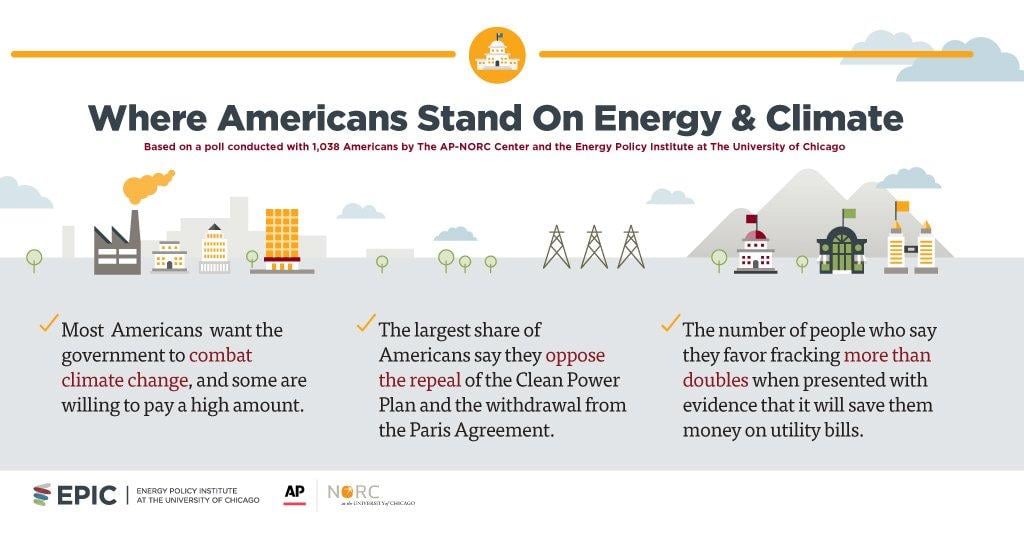 Document: "Where Americans Stand On Climate And Energy" (Courtesy University of Chicago)
When asked about key climate policy decisions, most Americans also said they oppose the repeal of the Clean Power Plan and withdrawal from the Paris climate agreement, according to the poll.
Scott Pruitt, the Trump-appointed head of the Environmental Protection Agency, said Monday that he would issue a formal proposal repealing the Clean Power Plan, which regulates power plants and would have reduced domestic demand for coal.
Other findings from the survey include:
Overall, 72 percent of Americans believe climate change is happening, while 19 percent are unsure.
Political party and belief in climate change are the main factors in determining whether people are willing to pay a modest fee to combat climate change. Those factors are more important than education, income or geography.
More than 40 percent of Americans oppose hydraulic fracturing, or fracking, in the U.S., while 14 percent favor it and 37 percent have no opinion.
Note: This story was originally published Oct. 12. 
Contact Alex Ruppenthal: @arupp | [email protected] | (773) 509-5623
---
Related stories: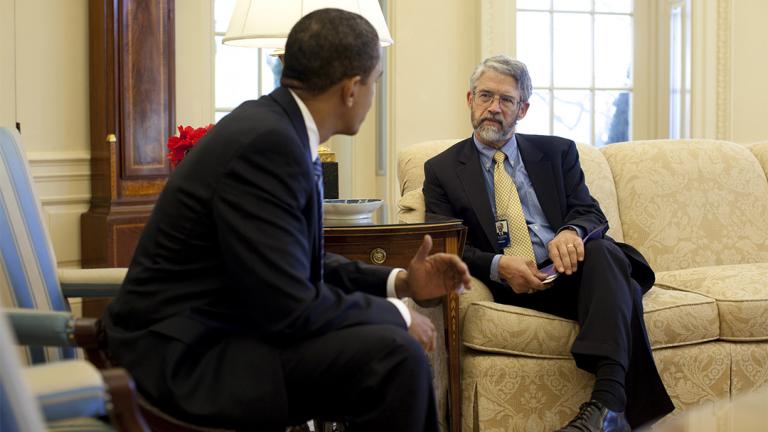 Obama Science Adviser to Give Lecture on Climate Change
Oct. 16: President Barack Obama's science and technology adviser, John P. Holdren, will deliver a lecture on climate change this week in Chicago. Holdren was the longest-serving science adviser in the history of the position.
---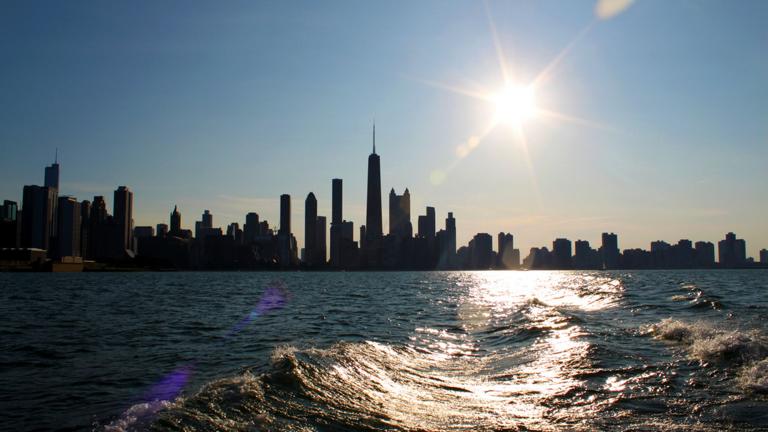 UChicago Poll: Most Americans Want Government to Address Climate Change
Oct. 12: More than 60 percent of Americans think climate change is a problem that the government should address, according to a new survey.
---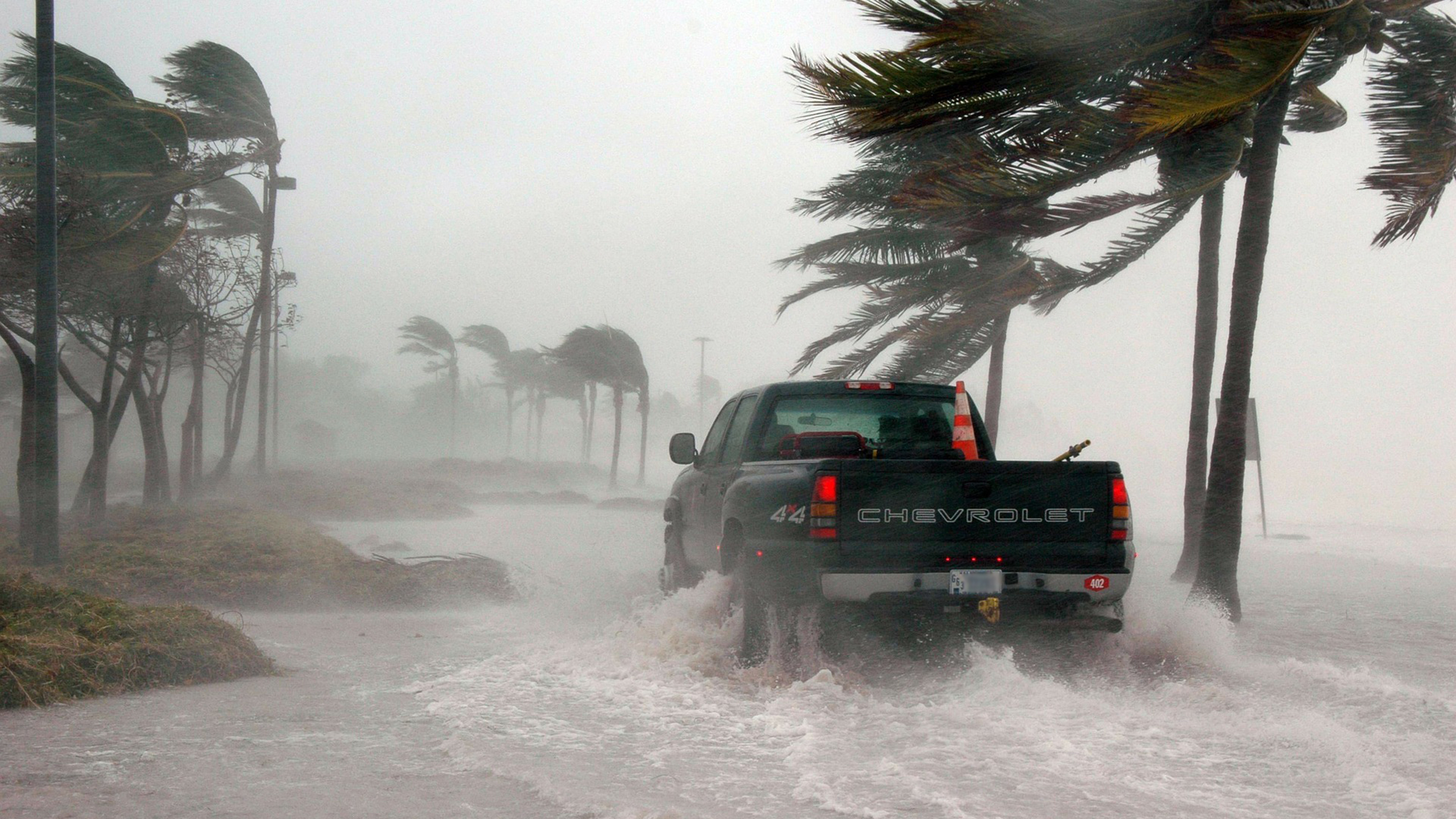 Climate Change and Infrastructure Failings in Extreme Weather
Sept. 11: What part – if any – does global warming play in the intensity of hurricanes? And what infrastructure failures contribute to the utter loss and destruction during extreme weather?
---