More than 50 people were killed Sunday night in what was the deadliest mass shooting in modern American history.
A Chicago law firm already representing survivors of the second-deadliest mass shooting in modern American history announced Monday it has now been retained by victims of the nation's most deadly shooting in recent memory.
Romanucci & Blandin, a civil law practice based in the River North neighborhood, announced Monday it is among a trio of law firms that will represent victims of the shooting at the Route 91 Harvest country music festival in Las Vegas, which claimed the lives of 58 concertgoers and wounded more than 500 others earlier this month.
"As we delve into our investigations over the next several months, our top priority is to support the victims and their families as we seek to institute real reforms to save lives in the future," Antonio Romanucci, a principal and partner at the firm, said in a statement Monday.
A firm spokesman declined further comment on its involvement.
Stephen Paddock, 64, opened fire in the late hours of Oct. 1 from his 32nd-floor hotel room at the Mandalay Bay Resort & Casino on the Las Vegas Strip. He was found dead from a self-inflicted gunshot wound, surrounded by more 19 weapons, including 12 rifles equipped with "bump stocks," attachments that allows semi-automatic weapons to be fired more quickly.
Paddock's motive remains unclear, and questions have lingered over the exact timeline surrounding the start of the shooting. Las Vegas police initially said the gunman shot and wounded a hotel security guard in the hallway outside his suite toward the end of his rampage.
But authorities later said that shooting could have occurred as much as six minutes before Paddock opened fire on the concert crowd outside. Mandalay Bay owners disputed that timing, saying it was based on an error made in a hotel report.
And late last week, the timeline was revised once more, with Las Vegas Metropolitan Police Department Sheriff Joseph Lombardo telling media Friday the hallway shooting happened just as he began shooting at the crowd.
"We are going to pursue every possible avenue to seek justice on behalf of the victims of this mass shooting and to create policy that ensures all safety precautions in our city are met going forward," said attorney Tim Titolo of the Nevada-based Titolo Law Office, another law firm representing the victims, in a statement.
In March, Romanucci & Blandin was among a team of law firms that filed a federal suit against G4S, a security company that had employed the man responsible for the 2016 mass shooting at Pulse nightclub in Orlando. That suit claimed the company ignored threats the shooter had made and helped him acquire a license to carry a weapon.
At the time, that shooting was the deadliest in modern U.S. history, claiming 49 lives.
Correction: A previous version of this story incorrectly stated the Pulse nightclub shooting lawsuit had been dismissed. However, it remains active.
Follow Matt Masterson on Twitter: @ByMattMasterson
---
Related stories: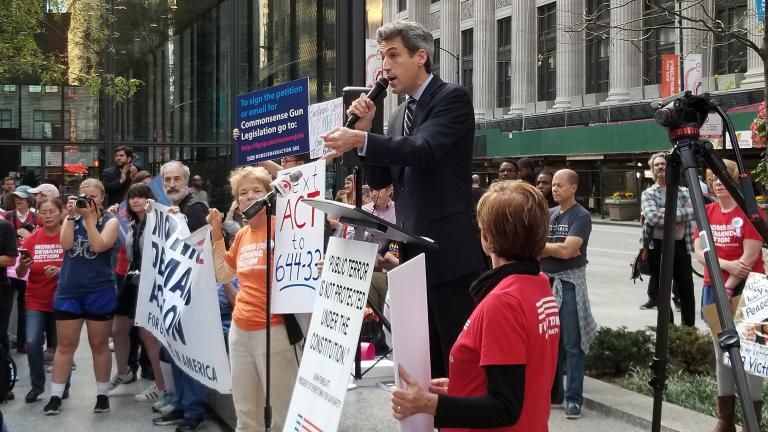 Illinois Congressmen Call for Gun Reform at 'Reject the NRA' Rally
Oct. 9: Local progressives and elected officials say the time is now to talk gun reform following the deadliest mass shooting in modern U.S. history.
---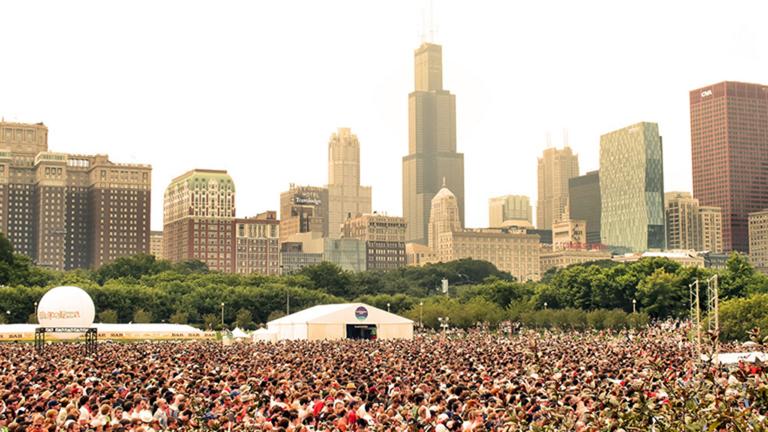 TMZ: Las Vegas Gunman Booked Rooms Overlooking Lollapalooza
Oct. 5: Stephen Paddock, the gunman who opened fire on thousands of concertgoers in Las Vegas late Sunday night, had booked two rooms in Chicago overlooking Grant Park in August, during Lollapalooza.
---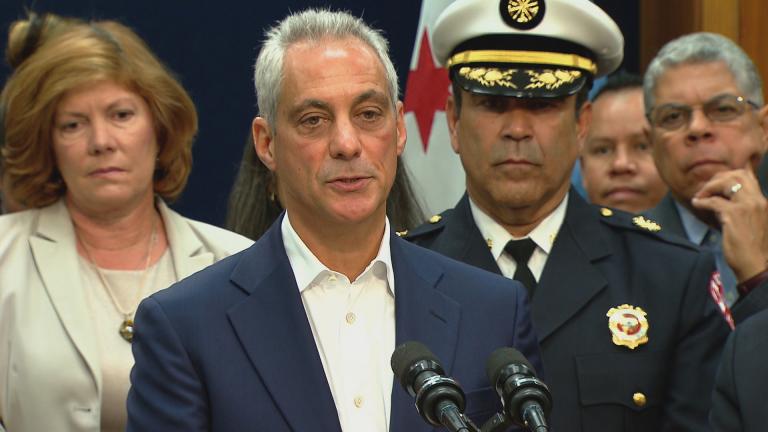 Local Officials React to 'Senseless' Las Vegas Shooting
Oct. 2: In the wake of the massacre of concertgoers in Las Vegas, Chicago is preparing to host one of its largest annual events, the Chicago Marathon, on Sunday. Mayor Rahm Emanuel says the city is ready.
---