It's been nearly a week since Hurricane Maria dealt a direct blow to Puerto Rico, devastating the island and creating a rapidly escalating humanitarian crisis.
The Trump administration on Tuesday fought back against widespread criticism of its slow response, while in Chicago, the Puerto Rican community has mobilized to try to send supplies and water to the island.
It bears repeating that Puerto Rico is a U.S. territory, and all of its residents are U.S. citizens. That is why many have said the federal government, and particularly President Donald Trump, have not responded adequately or quickly enough.
As of Tuesday, six days after the Category 4 hurricane hit, an estimated 3.5 million residents of Puerto Rico are still without power, and many roads remain blocked with debris, preventing emergency personnel from accessing towns and villages. The airport in San Juan has reopened for limited service, but other smaller airports and many of the island's shipping ports have been incapacitated, putting severe limits on the arrival of food, drinking water and emergency supplies.
According to the Associated Press, more than half of the population still has no running water.
The president on Tuesday held a video conference call with the governor of Puerto Rico after days of being mostly silent on the escalating crisis there. He also commented on a "massive effort" for relief.
"I'd like to take a moment to send America's hearts and prayers to the people of Puerto Rico and the U.S. Virgin Islands," Trump said Tuesday. "Both have been devastated—and I mean absolutely devastated—by Hurricane Maria and we're doing everything in our power to help the hard-hit people of both places, Puerto Rico and the Virgin Islands. A massive effort is underway, and we have been really treated very, very nicely by the governor and by everybody else—they know how hard we're working and what a good job we're doing."
But many Puerto Ricans are not pleased with Trump's response. The president appeared to spend a great deal of time over the weekend tweeting about the NFL.
It wasn't until Monday night that he tweeted about Puerto Rico, and even then he railed about the island's massive debt, its poor infrastructure and old electrical grid and ended that tweet sequence saying that despite everything, the island was doing well. That sentiment did not sit well with some Puerto Ricans—from Congress to Humboldt Park.
"No, Mr. President, Puerto Rico is not doing well," said U.S. Rep. Luis Gutierrez. "We need an air lift. We need an effort the scale of Dunkirk. We know the U.S. is capable. We can invade foreign countries with hundreds of thousands of troops … we need the same effort now."
"Fortune 500 companies have products produced in the island," said community leader Vilma Colom. "Those people have the money and the resources to make this happen."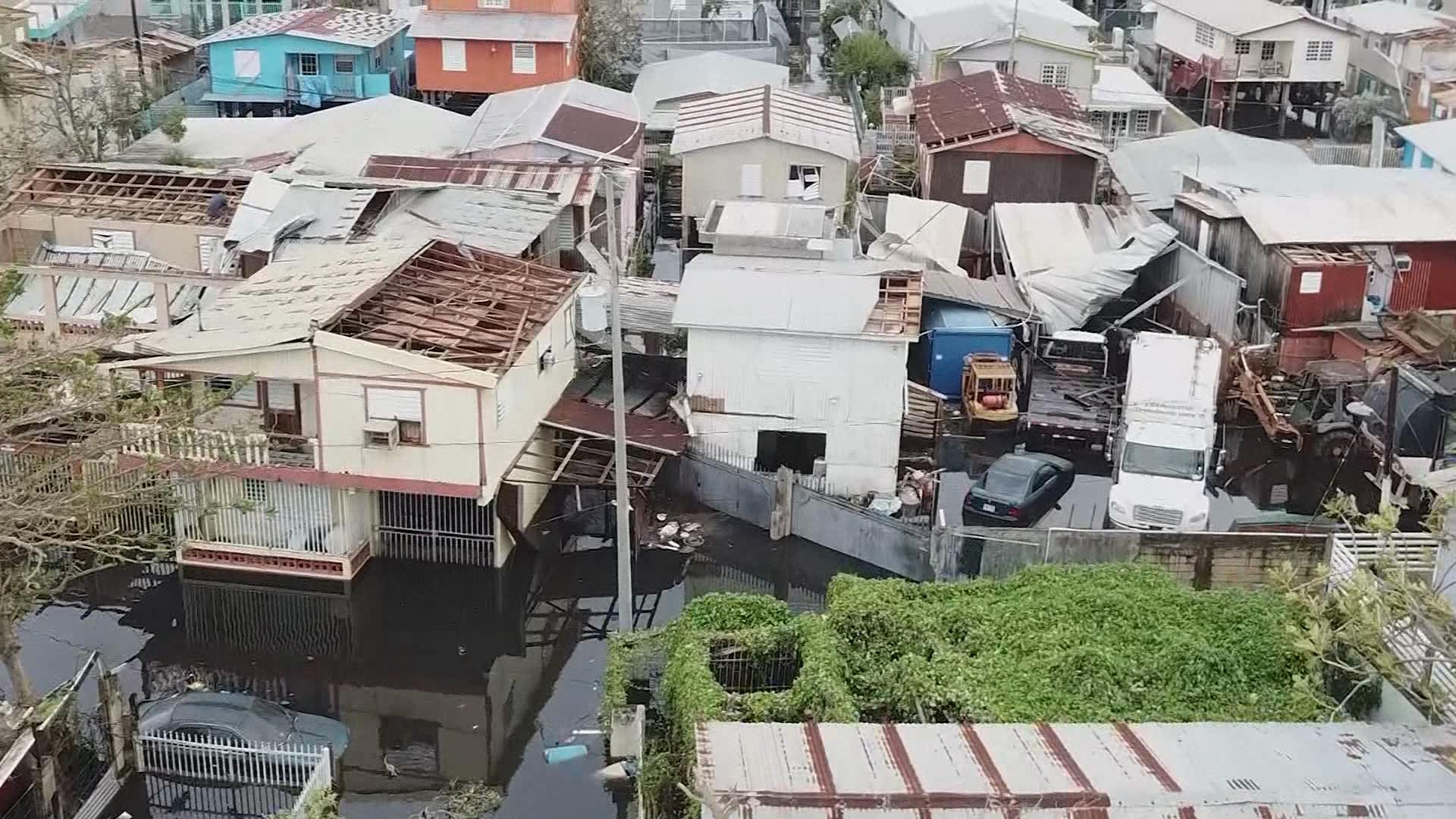 There is an effort in Chicago's sizeable Puerto Rican community to try to get aid to the island. At the community organization Casa Puerto Rico in Humboldt Park, community residents and volunteers are collecting donations of water and supplies that they are trying desperately to get to the people of Puerto Rico—but with limited success.
The second relief flight out of Chicago this week departed from O'Hare on Tuesday morning, the United Airlines plane loaded with tens of thousands of pounds of supplies. That plane also departed Monday and brought back about 300 evacuees from the island.
Government officials on Tuesday insisted that more help than is being recognized has been arriving in Puerto Rico. After Trump's teleconference with Gov. Ricardo Rosselló, FEMA administrator Brock Long gave this report:
"We're dramatically increasing the federal footprint that's there. We're mobilizing our partners in the DOD, we're putting forward a very robust sustainment force of thousands of people that are mobilizing as we speak, to come in to increase emergency communications, fuel distribution. They'll also be helping us to make sure that we can transport safely and securely the food, the fuel, the water to the areas that we need to get to."

How to donate to the Red Cross:
Online: Go to redcross.org/donate and select "Hurricane Maria."
Phone: Call 1- 800-RED CROSS and select the "Maria" option. 
Text: Text the word "Maria" to 90999 to make a $10 donation.
---
Related stories: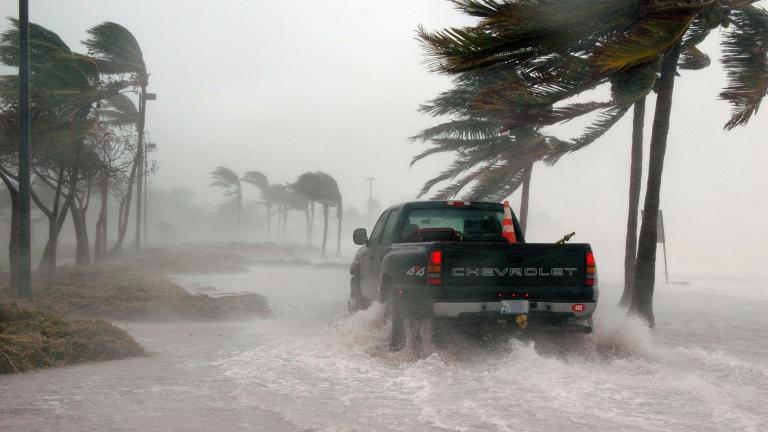 Climate Change and Infrastructure Failings in Extreme Weather
Sept. 11: What part – if any – does global warming play in the intensity of hurricanes? And what infrastructure failures contribute to the utter loss and destruction during extreme weather?
---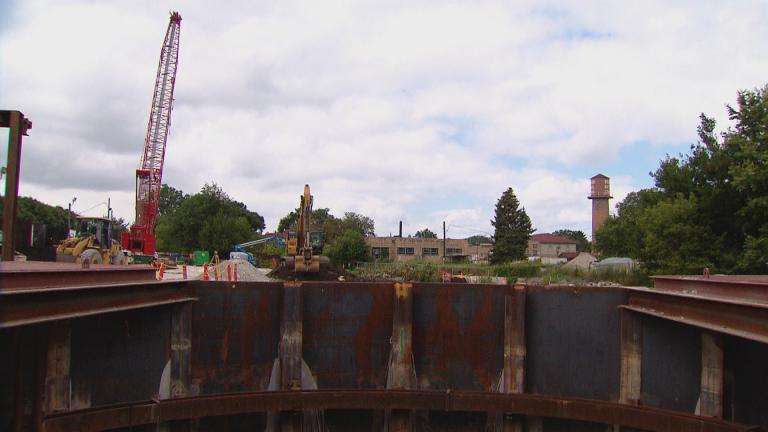 Chicago Builds Underground Tunnel to Fight Flooding in Albany Park
Sept. 5: After heavy storms, the Chicago River's North Branch floods hundreds of homes on the Northwest Side. The Chicago Department of Transportation is now constructing a permanent flood-fighting weapon. We take a look.
---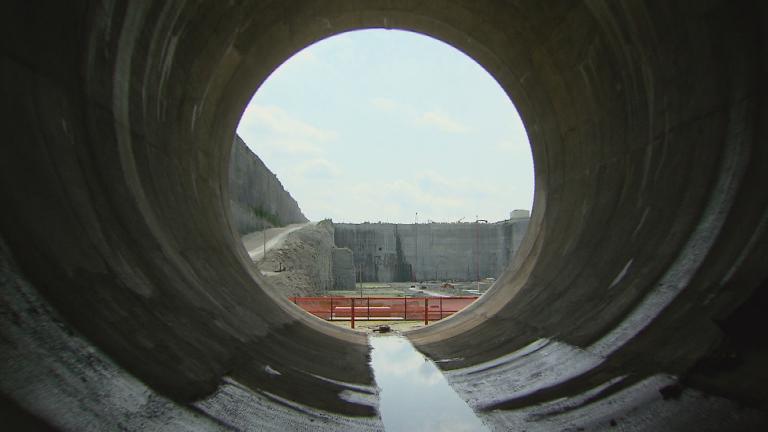 McCook Reservoir to 'Significantly Reduce' Flooding, Says MWRD
Aug. 28: A grand canyon that will become a deep lake: We get a tour of the final reservoir in the Deep Tunnel plan.
---