The fall theater season is in full swing. Chicago Sun-Times theater and dance critic Hedy Weiss shares her recommendations at the Court Theatre, Goodman Theatre, Lyric Opera and more.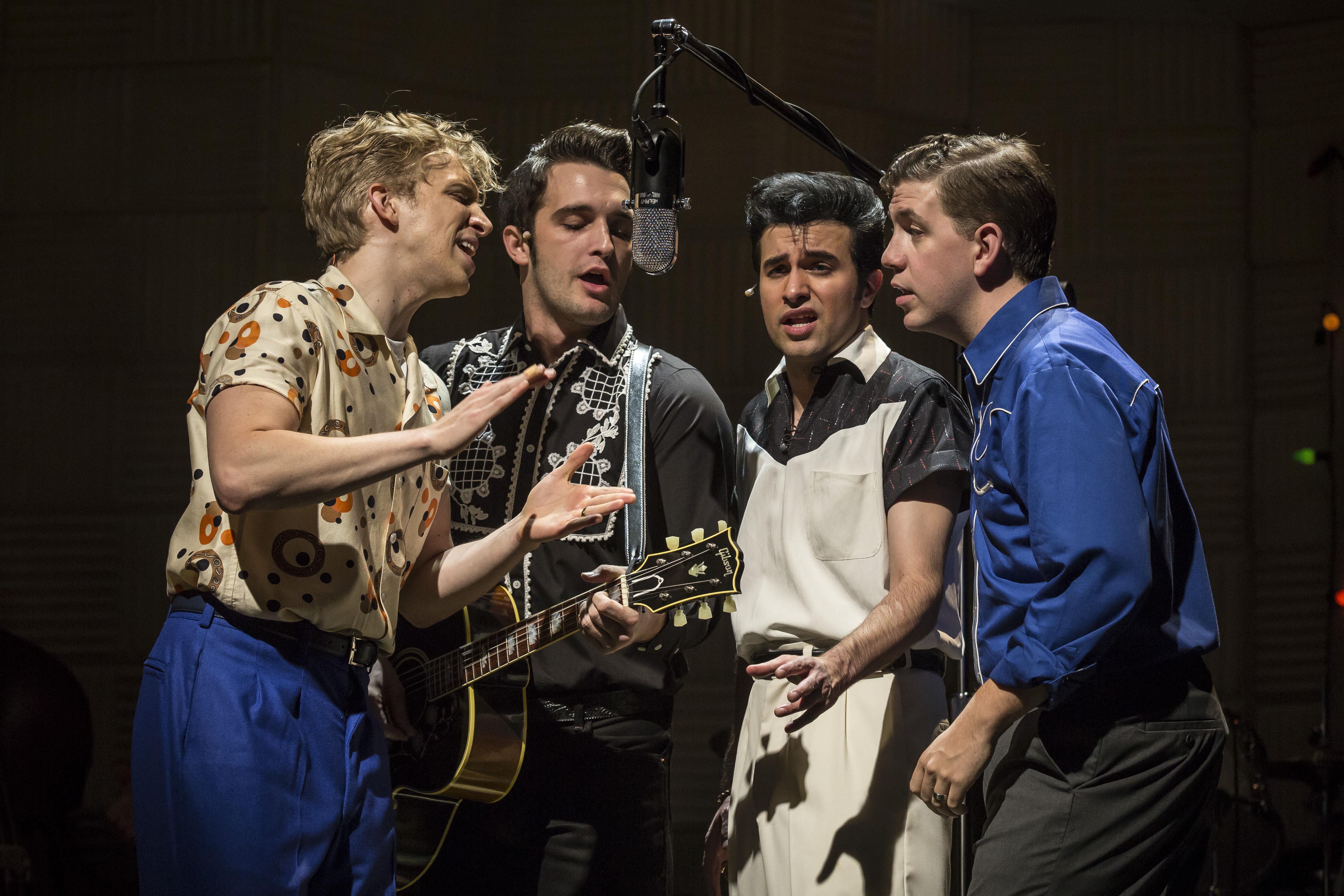 "Million Dollar Quartet" stars, from left: Gavin Rohrer as Jerry Lee Lewis, Bill Scott Sheets as Johnny Cash, Kavan Hashemian as Elvis Presley and Adam Wesley Brown as Carl Perkins. (Credit: Liz Lauren)
'Million Dollar Quartet'
Highly recommended
When: Through Oct. 29
Where: Paramount Theatre, 23 E. Galena Blvd., Aurora
Weiss writes: "Million Dollar Quartet," the virtuosic jukebox musical with a book by Colin Escott (who conceived the show) and Floyd Mutrux, played in Chicago for more than 2,500 performances between 2008 and 2016, first at the Goodman Theatre, but for most of the time on the intimate Apollo Theatre stage. Now, framed by the Broadway-size proscenium of Aurora's Paramount Theatre, the show not only maintains that intimacy, but simultaneously erupts with the larger-than-life musical electricity and emotional heat its story demands. In fact, the show feels as if it has found its proper scale. Read the full review.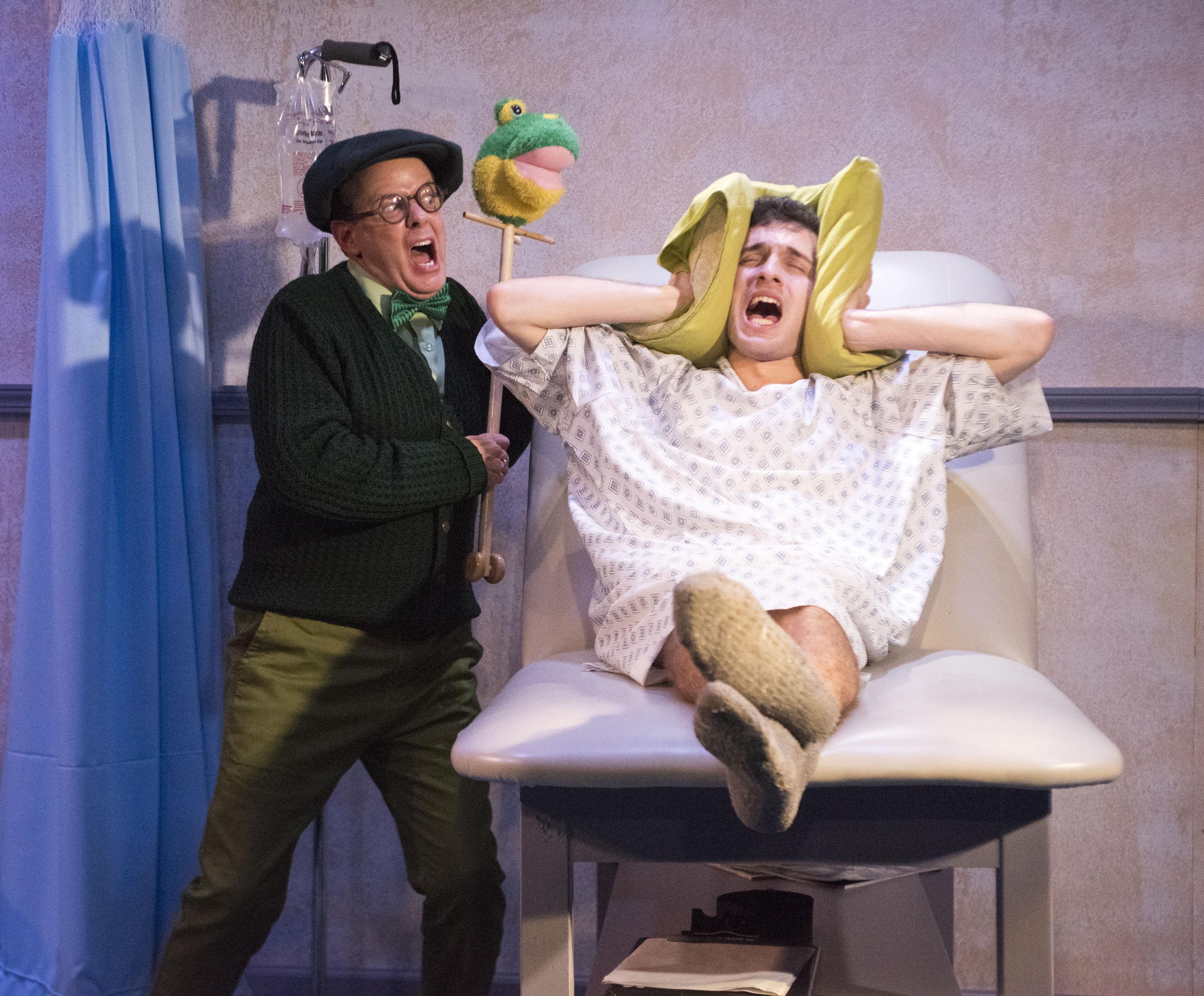 Andy Brown and Chase Heinemann in "A New Brain." (Credit: Dean La Prairie)
'A New Brain'
Highly recommended
When: Through Oct. 29
Where: Theo Ubique Cabaret Theatre, 6970 N. Glenwood Ave.
Weiss writes: If you have never seen a show at the current Rogers Park storefront home to Theo Ubique Cabaret Theatre now is the time to do so, for several reasons.
First, this is the last season the company will be performing in what I have long considered "a magic space." …  In addition, its current show, "A New Brain," composer-lyricist William Finn's richly funny, poignant, winningly absurd and quasi-autobiograpical musical is a true gem. Finally, this production of the infrequently revived show — brilliantly directed by Fred Anzevino, and featuring the ever-spectacular musical direction of Jeremy Ramey — exemplifies the theater's consistent gift for launching the careers of young musical theater performers who are often still in school but already possessed of immense talent. Read the full review.

'Five Guys Named Moe'
Highly recommended
When: Through Oct. 8
Where: Court Theatre, 5535 S. Ellis Ave.
Weiss writes: The very definition of pure, unadulterated theatrical fun, "Five Guys" leaves the audience in a palpable state of elation. And the Court production — directed with droll, giddy-making exuberance by Ron OJ Parson, driven by the superb music direction by Abdul Hamid Royal (with help from such mega-talents as Felicia P. Fields, Jeremy Ramey and choreographer Christopher Carter, whose zany dance sequences have a language all their own) —- is nothing less than an instant mood enhancer. Read the full review.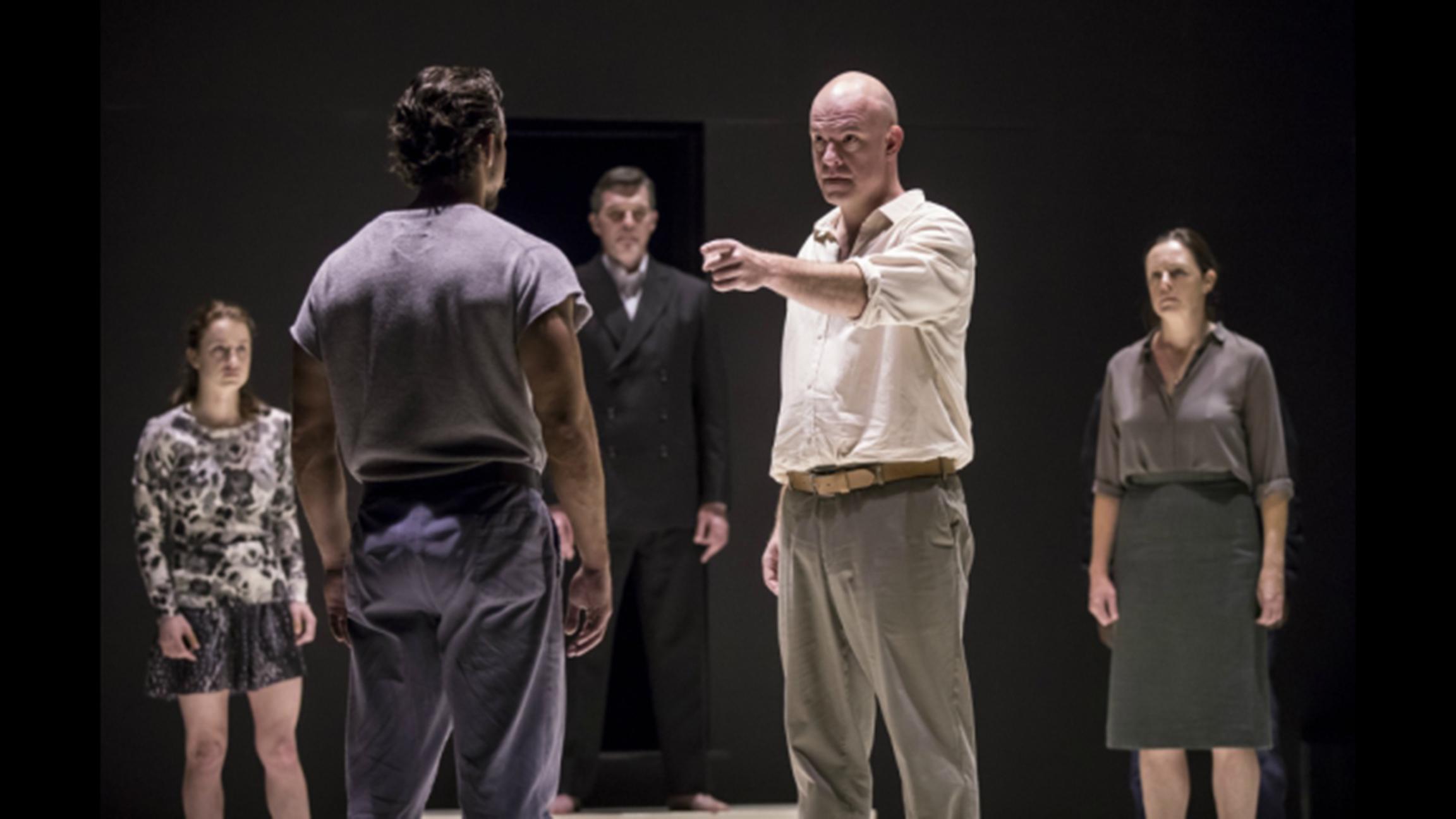 Ian Bedford (Eddie), Catherine Combs (Catherine), Brandon Espinoza (Marco), James D. Farruggio (Officer), and Andrus Nichols (Beatrice) in "A View From the Bridge" by Arthur Miller, directed by Ivo van Hove.
'A View From the Bridge'
Highly recommended
When: Through Oct. 15
Where: Goodman Theatre, 170 N. Dearborn St.
Weiss writes: This is the most primal version of "A View from the Bridge" imaginable. Set within a tight black box (with part of the audience, like boxing match spectators, seated in onstage bleachers), the play begins with a telling image as two muscled, shirtless longshoremen — Eddie Carbone (the big-boned, bald-headed Ian Bedford, whose volatility is superbly rationed) and his co-worker, Louis (a fine turn by Ronald L. Conner) — sponge their torsos after a sweaty day at work. The whole nature of masculinity is captured in that moment, and it will become the driving issue in the play. Read the full review.

'Orphee et Eurydice'
Highly recommended
When: Through Oct. 15
Where: Lyric Opera House, 20 N. Wacker Drive
Weiss writes: Take an ancient Greek myth as filtered through an 18th century opera, and transform it into a contemporary meditation on love, art, grief, remorse and mortality by way of an elaborate intertwining of opera and ballet. By any reckoning that is quite a monumental act of layering. And it is only the barest outline of what John Neumeier, the "triple threat" director, choreographer and designer, has done in his new ultra-modern production of Christoph Willibald Gluck's "Orphee et Eurydice" — a production that also marks the first collaboration between Lyric Opera of Chicago and the Joffrey Ballet. Read the full review.
---
Related stories:
Shaking Up Shakespeare with All-Female Cast in 'Taming of the Shrew'
Sept. 25: Barbara Gaines, Chicago Shakespeare Theater founder and artistic director, talks about the wild twist on a classic that opens their 31st season.
---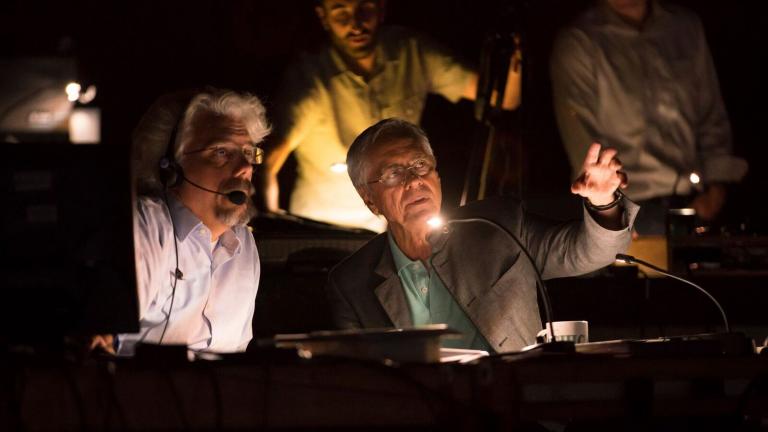 Ballet and Opera Join Forces in Famed Choreographer's Homecoming
Sept. 11: Choreographer John Neumeier is in the sixth decade of a career that's still going strong, and his latest project marks an unprecedented Chicago collaboration.
---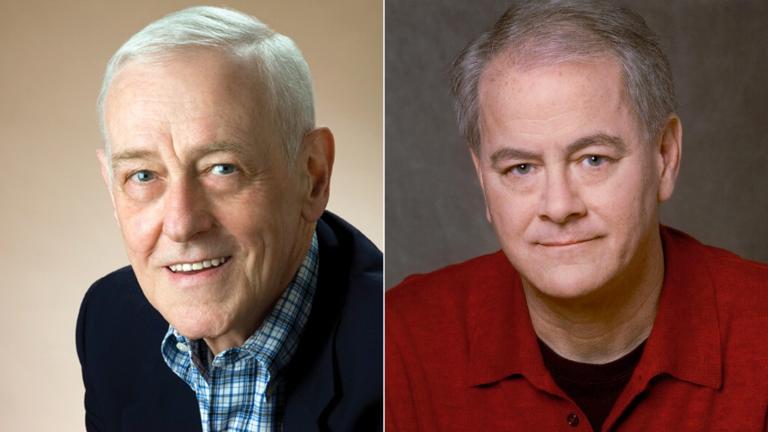 John Mahoney, Francis Guinan Talk 'The Rembrandt' at Steppenwolf
Sept. 7: The veteran actors join us to discuss a new show opening Sept. 7 at Steppenwolf Theatre.
---