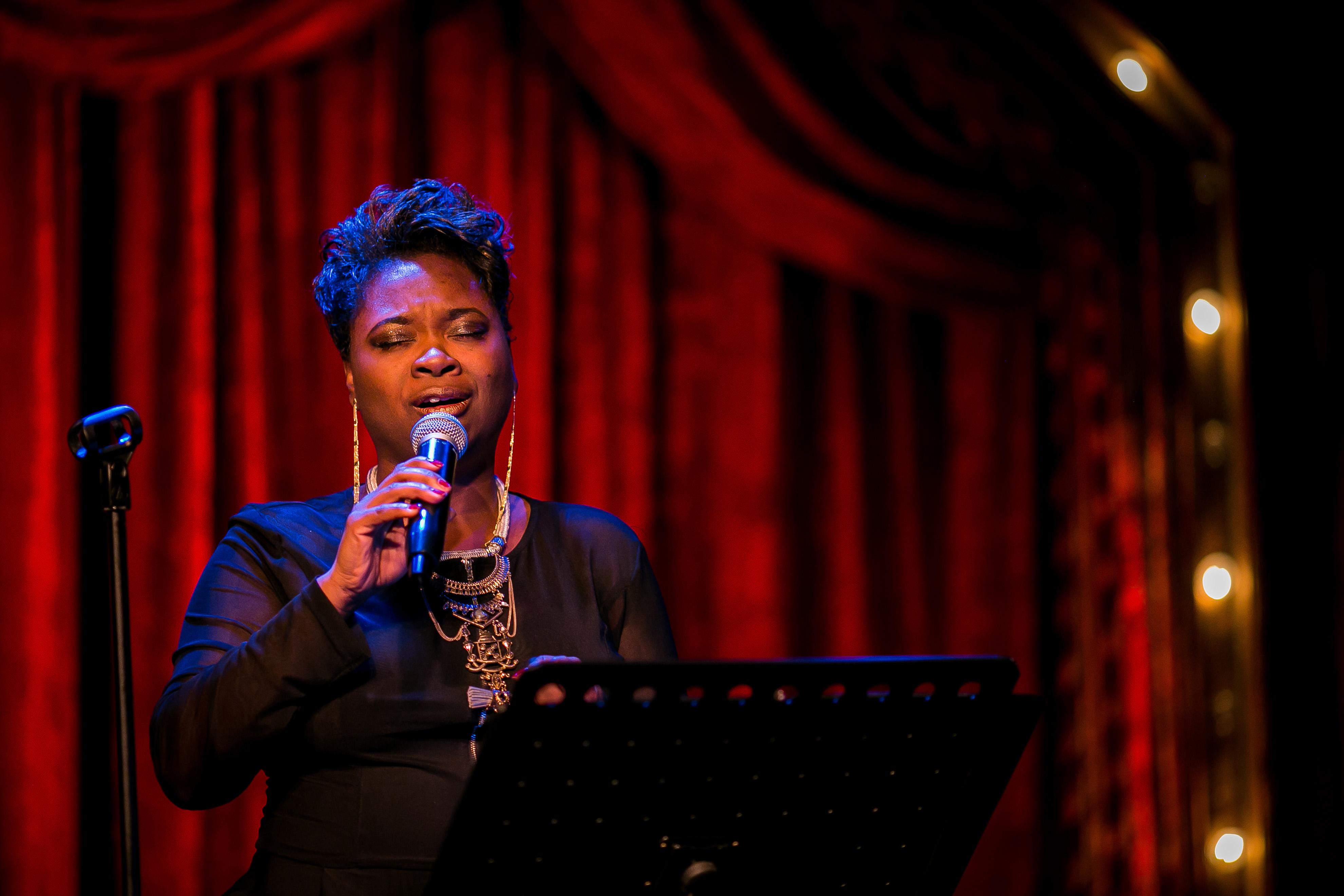 Donica Lynn performs at the Chicago Actors' Call to Action's May event. (Ingrid Bonne)
Shock. Anger. Fear. That's how many patients of local psychotherapist Lee Wichman said they felt after the 2016 election.
"I had a week of seeing patients where people were coming in and expressing a whole range of emotions: devastation, shock, anger, fear and powerlessness which were really palpable," said Wichman.
His colleagues had similar experiences and said Facebook was filled with posts about people feeling powerless. But not all posts expressed passive dismay. "Some people were posting things on Facebook, like 'We can't just post about it. What are we going to do?'" Wichman said.  
As he considered that question, Wichman, who is also an actor, was compelled by a friend to watch an episode of John Oliver's "Last Week Tonight" in which the host urged viewers to stand up for and support groups that could be threatened under the Trump administration, including Planned Parenthood and the Natural Resources Defense Council.
Watch the episode, below:
The episode sparked an idea in Wichman. "What if the Chicago acting community, which is so rich with talent and skills, came together to use our talents to raise both money and awareness for these vital organizations that [John Oliver] mentioned," he said.
The overwhelming response he got from actors led to the formation of the Chicago Actors' Call to Action. "It tapped into everyone not wanting to feel powerless and everyone wanting to do something about it," said Wichman, the founder and managing director of the group.
Since the group's formation, CACTA has hosted monthly benefit events for organizations "that will speak to social justice issues for particular demographics and groups that may be needing support under the Trump administration that may be attacked or defunded," Wichman said.
Most of the beneficiaries have been organizations that Oliver urged his viewers to support last November, including Planned Parenthood and the local NRDC chapter. Previous events have addressed issues such as women's health, immigration, civil rights, the environment and LGBT issues.
While the events are in response to the Trump administration, Wichman says they are not for Trump "bashing" but instead raise awareness of issues and organizations. "The events themselves are focused on the beneficiary," Wichman said.
Performances are tailored to each event's theme, he added. In September, CACTA's benefit for the Mexican American Legal Defense and Educational Fund will address legal rights for Latinos and features a predominately Latino lineup of singers and actors. "We have three singers and three actors who are all going to be performing personal stories or pieces that are tied to the theme," Wichman said.
So far the organization has raised more than $10,000 for partnering organizations, according to Wichman.
"I wasn't expecting such a strong outpouring of support from people from the get-go saying this sounded like a great idea," he said. "[Actors] feel like they are empowered that they're taking action."
But the events are just the jumping-off point, he said. "Our motto is to 'actively stand up.' The event's not the end goal. It's the beginning," he said. "The first step is you came to an event, but it doesn't stop there. Now we need to hit the streets and do more."
Next steps could include signing a petition, attending a rally or calling elected officials, Wichman said. "We really want to take more of a role in activism," he said. "The call to action is not just for us actors."
Follow Kristen Thometz on Twitter: @kristenthometz

More on this story
The Chicago Actors' Call to Action event benefitting the Mexican American Legal Defense and Educational Fund takes place Monday, Sept. 18 at Uncommon Ground, 1401 W. Devon Ave. Doors open at 7 p.m. and performances begin at 7:30 p.m. Tickets cost $20. For more information, visit CACTA's website.
---
Related stories: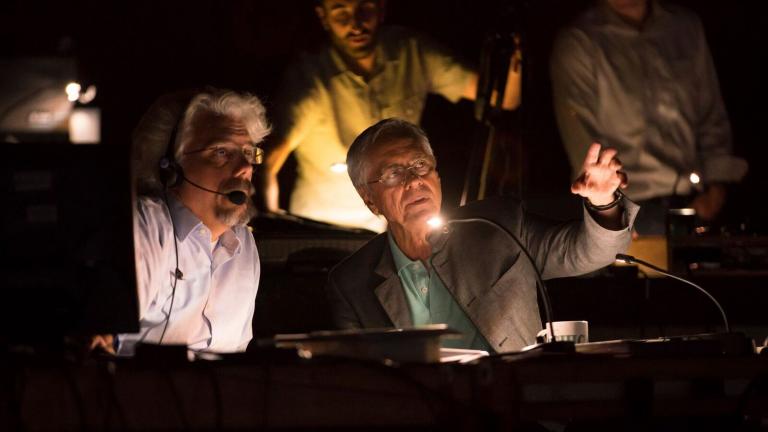 Ballet and Opera Join Forces in Famed Choreographer's Homecoming
Sept. 11: Choreographer John Neumeier is in the sixth decade of a career that's still going strong, and his latest project marks an unprecedented Chicago collaboration.
---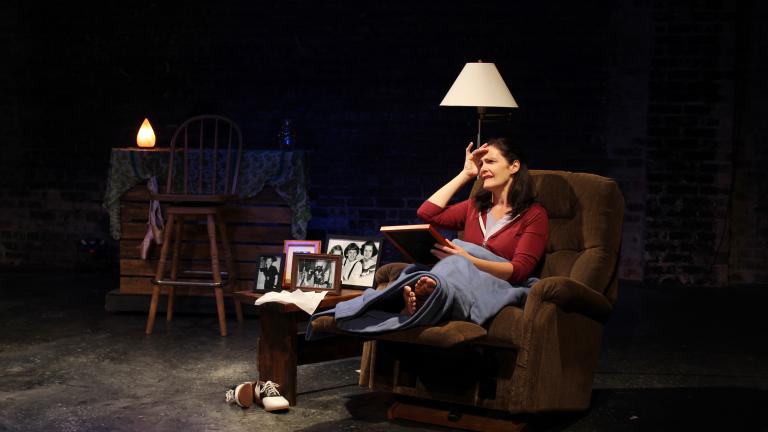 SPARKfest Strives to Erase the Stigma of Mental Health Issues
Sept. 7: A new theater festival takes the stage in September to share true stories about addiction, depression, post-traumatic stress disorder and other issues related to mental health.
---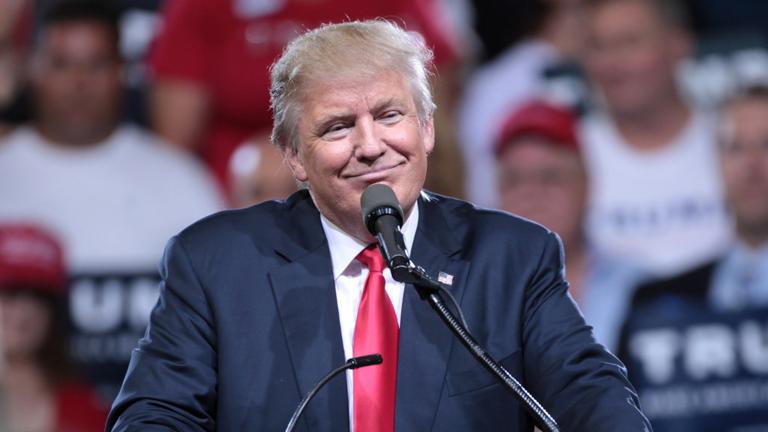 Donald Trump Elected President of the United States
Nov. 9, 2016: "To all Republicans and Democrats across this nation, I say it is time for us to come together as one united people," president-elect Donald Trump said a little before 2 a.m. from his campaign headquarters in New York.
---