Whether it's the ABCs or "Conjunction Junction," song has long been used as a learning tool. That's the thought behind the new song on bicycle safety, "Stay in Your Lane."
Produced by Rhymefest in partnership with two local nonprofit organizations, the hip-hop song tells bicycle riders to "Snapchat later," "slow down for light changes," wear helmets and be alert.
The idea for the song came about with the arrival of Divvy. Connie Spreen, the co-founder and executive director of Experimental Station, was invited to speak with city officials about programming around the new bike-sharing system, such as bike-building classes.
"It was in the course of those talks that I asked them what their plan was to educate the public on bike safety," Spreen said, explaining that many Divvy users don't have experience cycling through city streets.
Officials said they didn't have a comprehensive plan, so Spreen took the initiative, writing down a few raps incorporating key tenets of bicycle safety, such as using bicycle lights at night, staying in the proper lane and wearing helmets.
"I was going to have them produced, but my kids said they'd be publicly humiliated if I ever did," she said.
It was last fall—four years after she had originally written the songs—that she was reading about a bicycle accident and decided it was time to take action.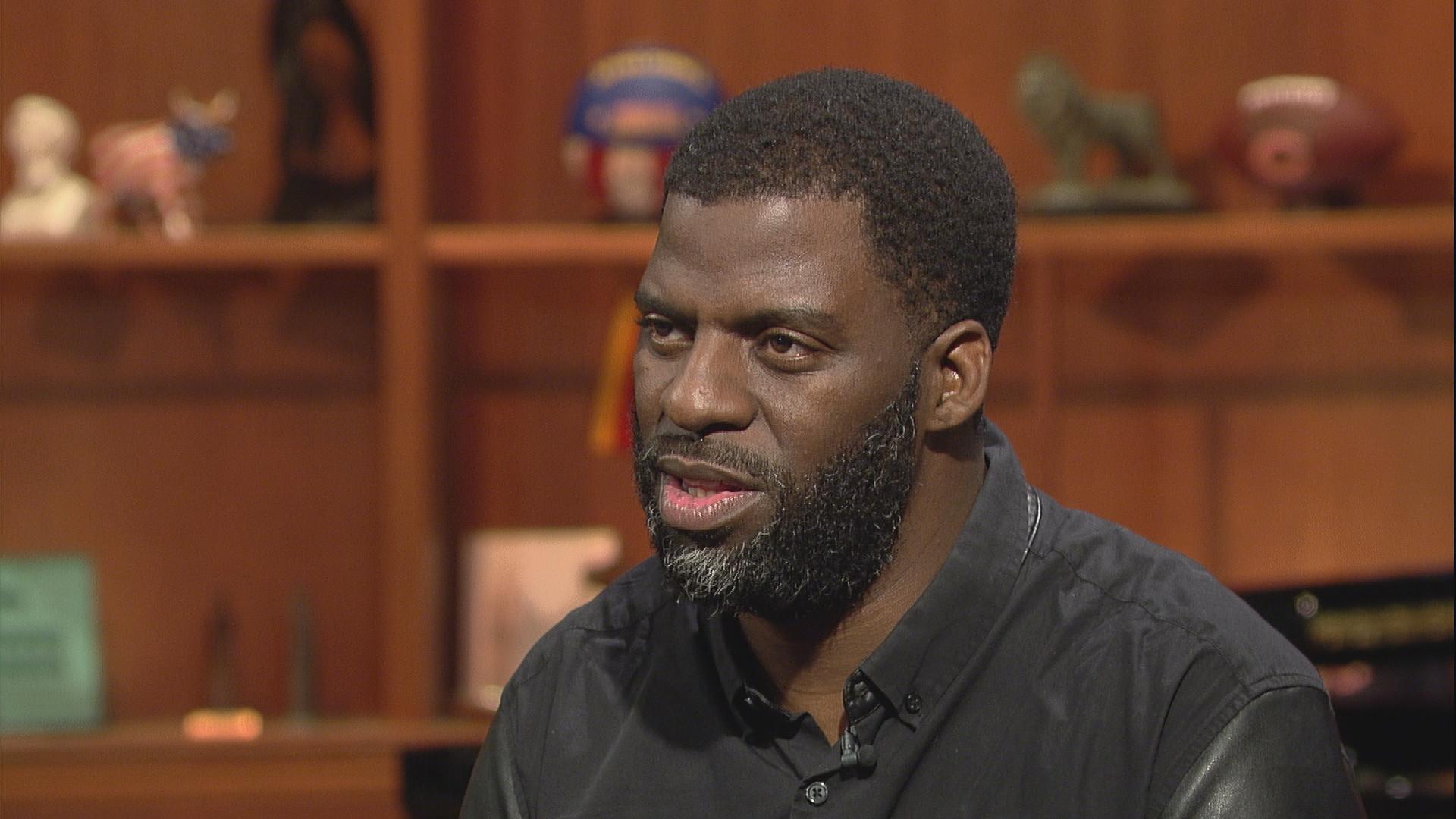 Che "Rhymefest" Smith appears on Chicago Tonight on Aug. 29, 2016, to talk about police-community relations in Chicago.
That's when she reached out to Che "Rhymefest" Smith, the award-winning songwriter who has worked with Kanye West and Pharrell Williams. Smith has become active in the city's organizing and political arena after co-founding Donda's House, a nonprofit organization supporting aspiring artists in Chicago.
"He thought for about five seconds and the said—'I got it! Let's call it Stay in Your Lane.'"
Spreen brought along three participants of Experimental Station's Blackstone Bicycle Works program to meet with Smith and members of Donda's House in October 2016. After a few months of writing and recording the song, some of which was inspired by Spreen's original lyrics, they came up with the concept for the video, which is opened by South Side lyricist Jorge Mikell and intersperses clips of Chicago cyclists with scenes of the young artists dancing and rapping in the Blackstone Bicycle Works space.
"In addition to teaching people about bike safety, it's also a way to showcase these young people from the South Side who, when given the opportunities, can do great things," Spreen said.
Since its release Tuesday, the video has been viewed more than 1,000 times. Spreen said she's heard her staff humming the tune and singing the chorus throughout the office.
"It gets stuck in your head," she said.
While Spreen isn't planning on dropping her career to pursue music production, she said she learned some valuable lessons during the process.
"Making something like this happen, trying to make positive change, is not something you can do on your own," Spreen said. "It was a hugely collaborative endeavor, and it will continue to be in sharing it around."  
---
Related stories: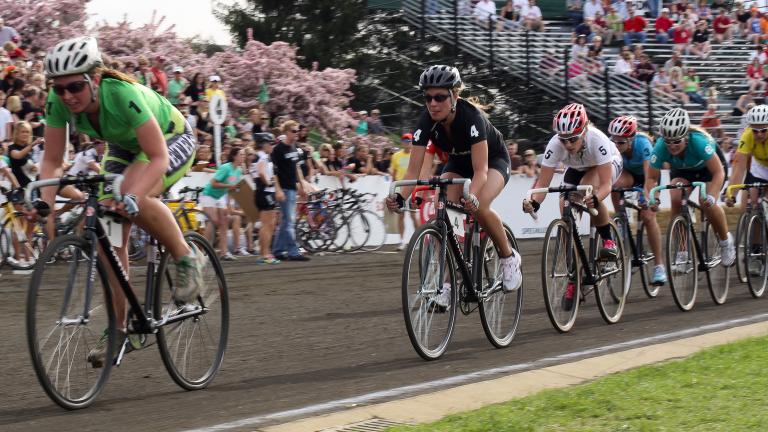 Bike Relay Race Inspired by IU's 'Little 500' Comes to Chicago
June 9: Inspired by a popular cinder track relay race at Indiana University Bloomington, and the 1979 dramedy "Breaking Away," the Chicago Cinder Classic will set wheels spinning in Chicago this summer.
---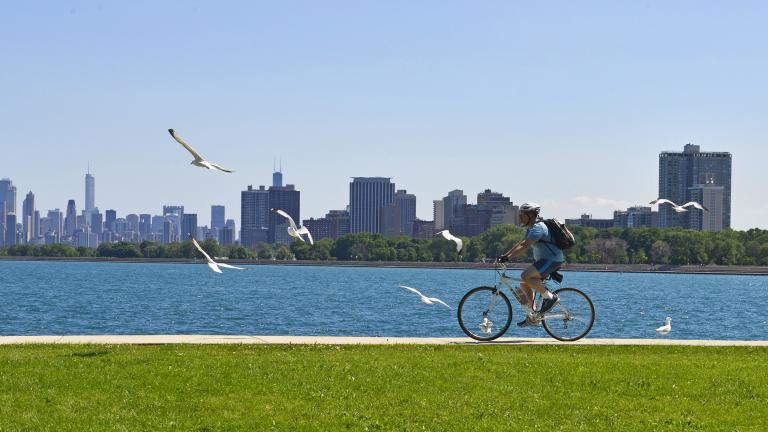 New Projects, Safety Concerns for Chicago Cyclists
May 23: As many Chicago cyclists are starting to shake off the winter cobwebs and get back on their bikes, we take a look at what they can expect this summer.
---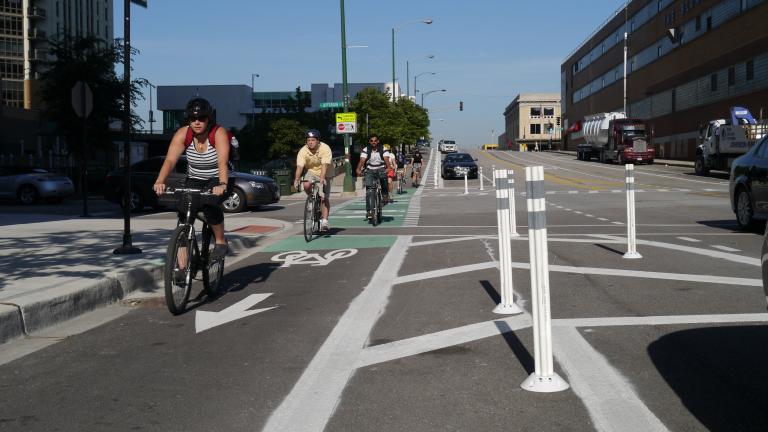 Chicago 'Dooring' Reports Saw Steep Increase in 2015, Data Shows
April 21: Crash data for 2015 released this week by the Illinois Department of Transportation shows a rise in the number of reported "doorings" in Chicago – collisions that occur when the door of a parked vehicle is opened directly in the path of an oncoming cyclist.
---