Chicago is a city built and buttressed by food culture.
Even the city's name has food origins: "Chicago" derives from a Native American word for a wild onion native to the region.
Whether it's deep-dish pizza, Chicago-style hot dogs or Italian beef, the city has developed unique spins on culinary norms.
"The Chicago Food Encyclopedia" offers a thorough, alphabetical overview of the city's food culture, from Chicago-centric dishes and drinks, to products and companies, restaurants, culinary trends, famous figures and more.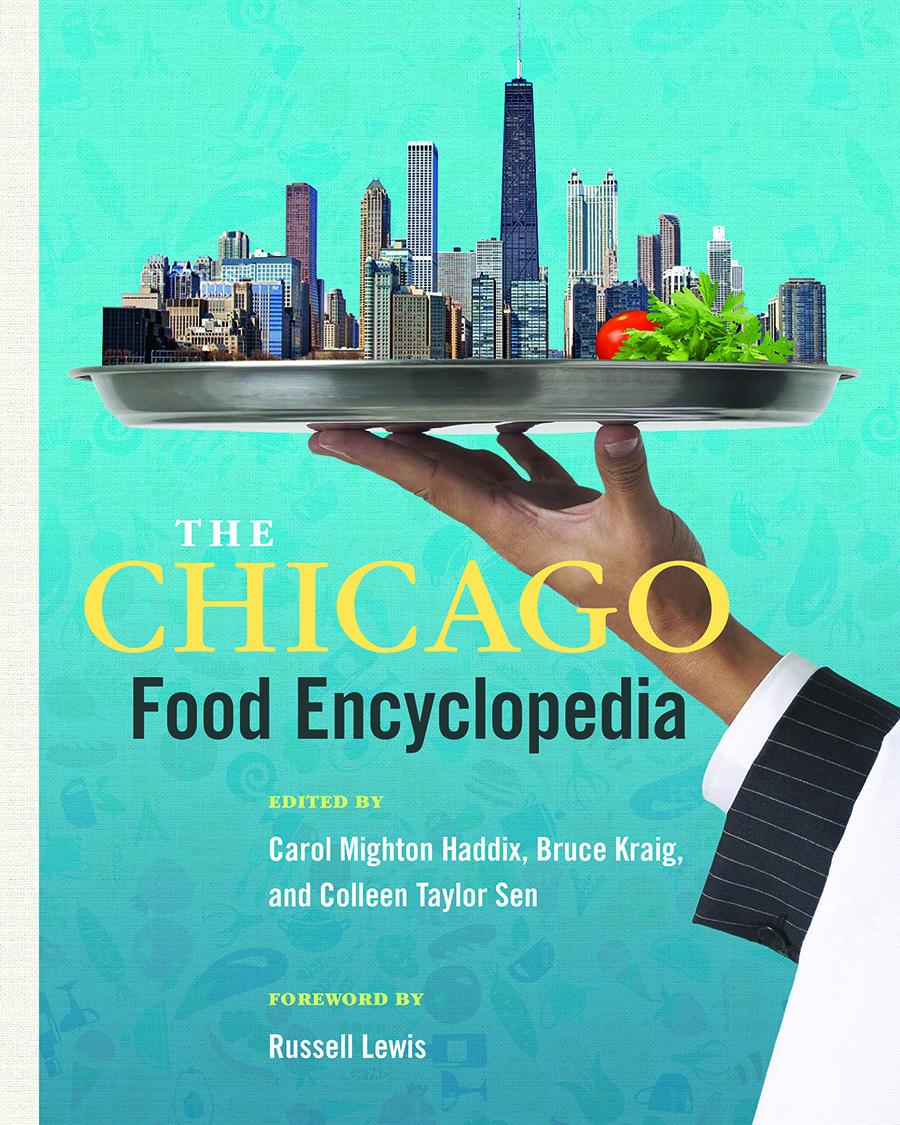 Read an excerpt of the book. Numerous journalists, scholars and food industry professionals contributed to the new book, which starts with a brief history of Chicago's culinary culture, from pre-founding to present day.
Chicago's population exploded in the decades that followed the city's incorporation in 1837, when about 4,000 people called the area home. By 1880, the population grew to 503,000. A decade later, it doubled to more than a million, before doubling again in 1910 to a population of 2.2 million.
That population boom provided an influx of cultures and culinary traditions from immigrants all over the world.
Chicago's location along Lake Michigan and, eventually, at the crossroads of a national railroad network bolstered the city economically and fortified its food industry. The city soon became a meat processing and distribution haven and its agriculture benefited from the region's fertile soil and temperate climate.
On the show: "The Chicago Food Encyclopedia" co-editor Colleen Taylor Sen joins us to discuss the book and show off some famous Chicago-born food and drink. 
Three unique, and perhaps lesser-known, Chicago foods we'll feature are the jibarito from Jibarito Spot in Pilsen, the mother-in-law from Johnny O's Hot Dogs in Bridgeport and the jim shoe from Makki Halal Grill in Albany Park. Assorted candies created in Chicago were provided by Candyality in West Town.
---
Related stories:
PETA Activist From Chicago Wears Lettuce Bikini on Streets of Europe
Aug. 29: As part of PETA's eye-catching "Lettuce Ladies" campaign, South Elgin native Mysti Lee travels the globe promoting animal rights.
---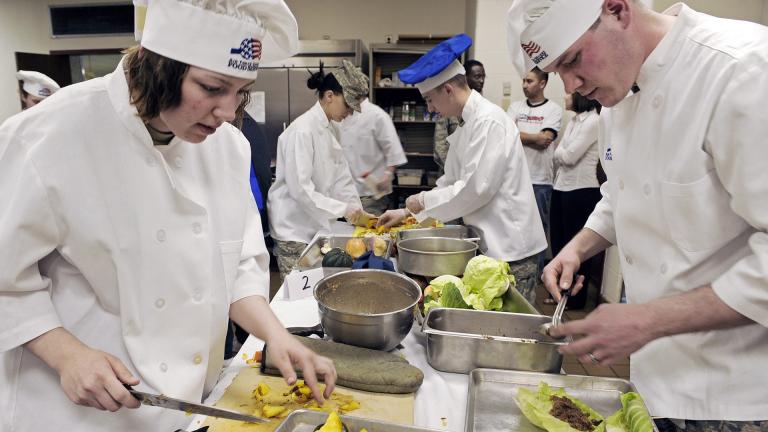 New Law Requires Food Allergen Safety Training for Restaurants
Aug. 29: Illinois joins a handful of states that require restaurants to provide some form of food allergen awareness and safety training. Learn about the new rules.
---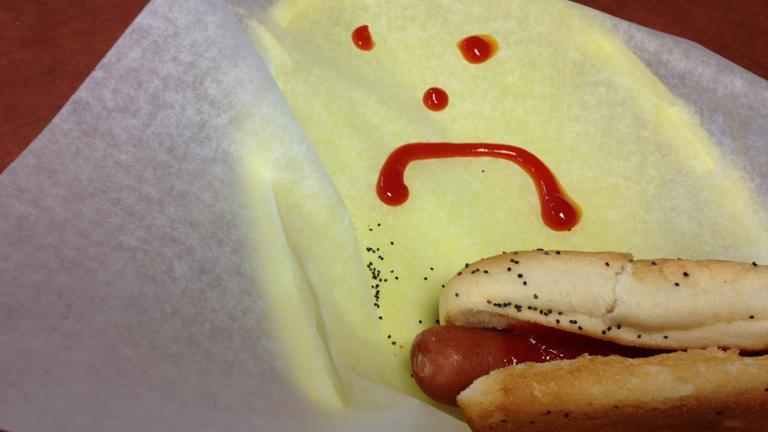 Ask Geoffrey: Why No Ketchup on Hot Dogs, Chicago?
Aug. 23: Geoffrey Baer explores why hot dogs and ketchup don't mix in Chicago in this encore edition of "Ask Geoffrey."
---