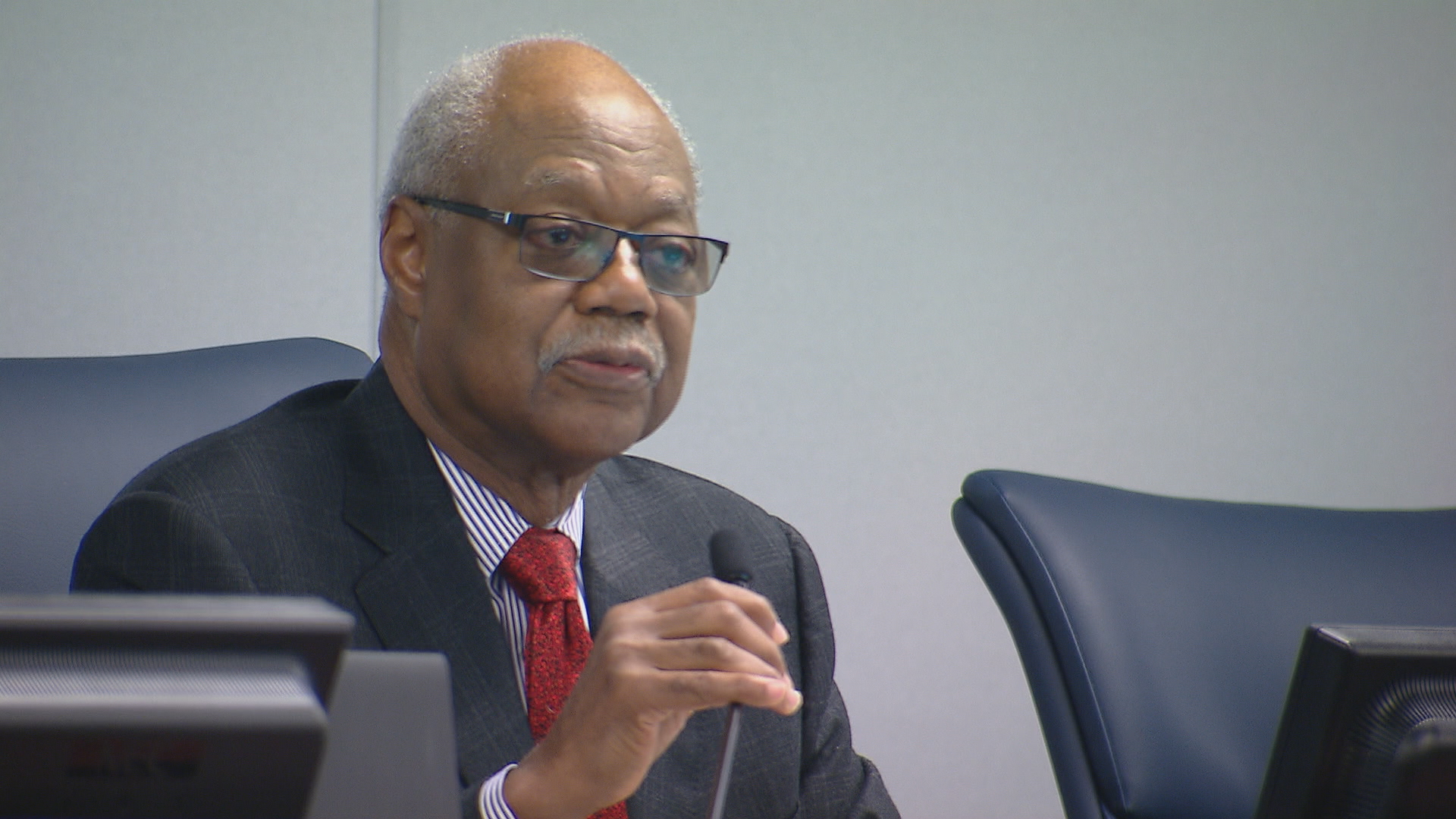 Board of Education President Frank Clark said Monday that Chicago Public Schools could see up to $450 million from the state if a new education funding deal is approved in Springfield. (Chicago Tonight)
The head of the Chicago Board of Education on Monday put his full support behind the state education funding reform deal on the table in Springfield, saying the plan represents a big step toward putting Chicago Public Schools on solid fiscal ground.
"There is a bill on the table now that will result in hundreds of millions of dollars coming to CPS, which does just wonders for us in terms of our financial stability," Board President Frank Clark said Monday. "As (CPS CEO) Forrest Claypool stated, it does not solve all out problems, but it put us on a steady footing in a manner we have not experienced in probably decades."
The Illinois House is expected to vote Monday on a revised copy of Senate Bill 1 – an education reform bill that would create an evidence-based funding formula and increase funding levels across each of the state's 850-plus school districts.
Related: Education Deal May Not be a Done Deal After All
Clark said he personally supports the measure, and hopes it's approved as soon as possible.
Details had remained scarce over the weekend, but it's believed the bill also includes a $75 million tax credit scholarship pilot program that would use donated funds to help students afford to attend private and parochial schools. In return, donors would receive a tax credit of 75 cents on the dollar.
The Chicago Teachers Union has staunchly opposed that program, comparing it to a school voucher system and calling it a "poison pill" that could ultimately harm public schools more than the bill itself would help.
"Public schools desperately need the revenue, but don't present us with Sophie's choice, don't present us with a false choice where on the one hand is the funding that we desperately need," CTU Vice President Jesse Sharkey said at a press conference Monday morning, "but that's attached to a time bomb which will blow up the schools, which will give tax breaks to the very people who have been responsible for creating the funding crisis in the first place."
Even so, Clark said the district could see somewhere around $450 million from Springfield through the revised legislation and sees it as a legitimate path toward adequate funding for the cash-strapped school district.
"It has a component I know you very strongly oppose," he told Sharkey during Monday's board meeting. "I believe the total amount of that is somewhere in the vicinity $75 million. I cannot, in my own mind, balance $75 million against $450 million that CPS would benefit from, whether I agree or disagree with vouchers."
In its budget book, CPS said it anticipated about $300 million in state aid with the passage of SB1. When asked last week if the current deal would provide similar funding levels, Mayor Rahm Emanuel said "that and more."
But the district itself isn't willing to confirm the $450 million total Clark referenced.
"Like every other district, CPS will wait for final analysis from the Illinois State Board of Education to calculate the amount of money that students could expect to receive," district spokeswoman Emily Bittner said in an email.
CPS budget approved
During its meeting Monday, the Board of Education also approved CPS' $5.7 billion operating budget for the coming school year.
The district reiterated that in two years it has cut what was a $1.1 billion shortfall in half, and says its budget represents a 5-percent increase in per-pupil spending.
On top of the state funding, the district budget includes $269 million in additional city funding. But city and district officials have not yet said specifically where those dollars are coming from. CTU points to this in calling the spending plan a "phantom" budget.
During a pair of public hearings last week, Chicago teachers told the board to either find reliable funding, or reject the budget proposal.
And the CTU is not alone in its opposition. On Friday, budget watchdog group the Civic Federation also came out against the district's spending plan, saying it doesn't do enough to fix CPS' "dismal fiscal trajectory."
"Chicago Public Schools' practice of budgeting for hundreds of millions of dollars in dubious resources has twice proven devastatingly unsuccessful," Civic Federation President Laurence Msall said in a press release.
"Relying this year on $269 million in mystery funding from the City of Chicago, coupled with a growing debt burden, does nothing to move the District forward financially or in a transparent manner."
Follow Matt Masterson on Twitter: @ByMattMasterson
---
Related stories: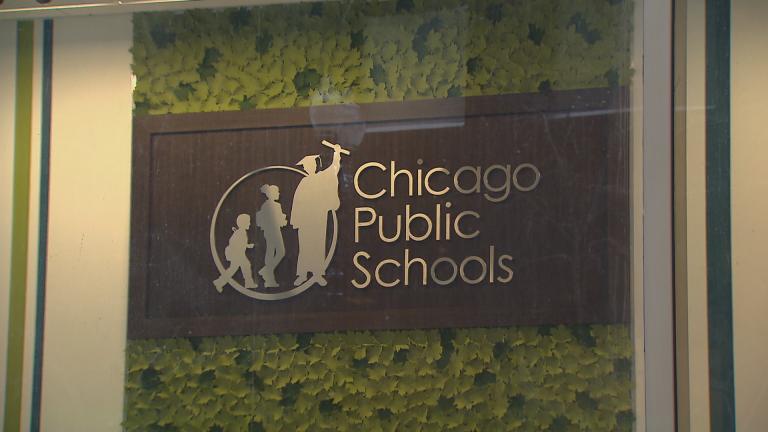 Chicago Teachers to Board of Ed: Find Funding or Reject CPS' Budget Proposal
Aug. 23: Speakers at a CPS-led public hearing Wednesday repeatedly called on board members to vote down the district's budget proposal, and instead advocate more strongly for sustainable funding.
---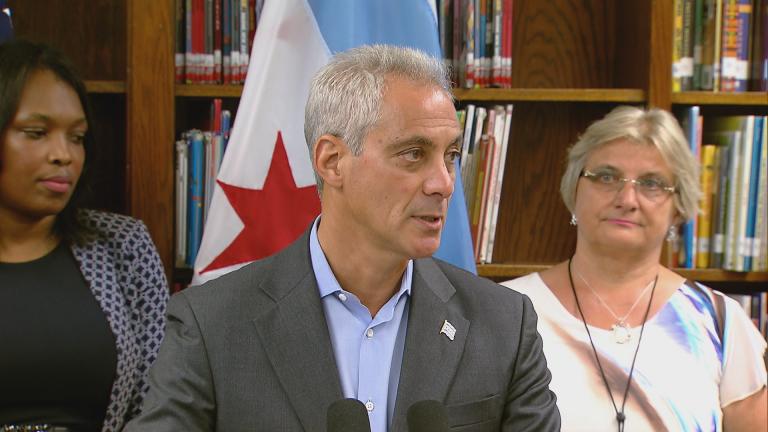 Emanuel, CPS Using Student Achievement in Fight for Funding
Aug. 22: Chicago Public Schools says its English language learners have significantly trimmed the achievement gap compared to native English speaking students – a data point Mayor Rahm Emanuel and district officials want to use in their ongoing fight for adequate funding from Springfield.
---
CPS Counting on City, State Funding in Fiscal Year 2018 Budget
Aug. 11: Chicago Public Schools on Friday finally issued the framework of its operating budget for the 2017-18 school year, but the source of some of its revenue remains unclear.
---