President Donald Trump's belief that "both sides" at to blame for the violence in Charlottesville, Virginia drew rebukes from legislators and Gov. Bruce Rauner alike, but Democrats and Republicans on Wednesday were again unable to bridge their partisan differences to settle on an education funding solution.
Illinois missed a general state aid payment owed to schools already, and thanks to a provision in the state budget, funding won't be forthcoming until a new "evidence-based" model for distributing dollars across the state's 852 districts becomes law.
The House on Wednesday overwhelmingly rejected a measure (Senate Bill 1947, House Amendment 4) that outlines Rauner's vision—proof, Democrats say, that there's no support for it. Republicans, however, voted no, present or didn't vote at all in protest of what they say was a "sham" exercise.
Going forward, the four legislative leaders – Senate President John Cullerton, House Speaker Michael Madigan and their Republican counterparts, Senate Minority Leader designee Bill Brady and House Minority Leader Jim Durkin – are set to meet Friday to discuss options.
Rauner will not be present.
Already, though, talks appear to be off track.
In May, the Illinois legislature approved one such plan, Senate Bill 1, but when it arrived at his desk earlier this month, Rauner used his amendatory veto powers to rewrite it. The Senate override his veto, but it's a higher hurdle in the House, one that will require at least some bipartisan buy-in. The House is scheduled for session Aug. 23.
"We're not going to walk away from Senate Bill 1," Madigan said. "Senate Bill 1 is the product of close to 10 to 15 years of work by educational advocates. It's well thought out. It does the job. It's supported by every educational advocacy gross across the state. It's fair all across the state. Every district wins, no district loses. We're not walking away from that bill. We're prepared to come to an agreement with the governor. I question whether he's prepared to come to an agreement with us."
Madigan said during a press conference Wednesday that days ago, he offered a counterproposal to Durkin, but that that the governor rejected it. Madigan declined to say specify details about the offer.
However, Durkin and Rauner both denied it through their press offices.
"This is absolutely false. The governor has received no offer of compromise from the Speaker through Leader Durkin. In fact, Gov. Rauner has been calling for compromise for weeks now, and has reiterated this call daily since," Rauner spokeswoman Laurel Patrick said in an email.
Durkin spokeswoman Eleni Demertzis merely said: "The speaker's claims are inaccurate."
It's one of various indications of distrust, and the difficulty in forging a deal, even as some schools warn they are cutting back and may, at some point, need to close – absent an infusion of cash from the state. 
Rauner has recently publicly recounted a story, in which he says that years ago he nearly spit out his soup at a lunch when Madigan told him that his foremost priorities were keeping power and making money. On "Chicago Tonight" on Monday, the governor said that during his last meeting with the Speaker, Madigan laughed about his plans to "kick Scott Drury" out of the General Assembly as punishment for Drury's not supporting Madigan for speaker.
"I never said that," Madigan said of both accounts. "The question I would put to you is: 'Do you think I would say that to Bruce Rauner?'"
Madigan and Rauner have become political archnemeses, and Madigan is known for being secretive and private.
During a speech Wednesday morning at the long-ago scheduled annual meeting in Springfield of the Republican Party's county chairmen, Rauner said that he aims to help Republicans win nine seats in the Illinois House in next year's elections – more than enough to dethrone Madigan as speaker.
Rauner did not bring up Trump at the breakfast.
However, after making a grand entrance by riding in on his Harley, Rauner told reporters at the GOP state fair rally that he "vehemently disagrees with the president's comments on Charlottesville."
"We must stand together against violence and bigotry," Rauner said.
Republican Congressman Rodney Davis, who was on the field practicing with the party's congressional baseball team in June when a shooter opened fire, said that Trump doesn't deserve the blame for what happened in Charlottesville, just as Vermont Sen. Bernie Sanders doesn't deserve blame for the Virginia shooter, who was a Sanders supporter.
"There's no place for racism, there's no place for white supremacy, and there's no place in our party ... to make that happen," Davis said.
He called on Trump to "reclarify" his remarks, and to be a voice of calm at a time of vitriol.
Meanwhile, the Illinois House passed a resolution on a bipartisan basis that condemns the attack in Charlottesville as domestic terrorism.
"We repudiate and condemn white supremacists, neo-Nazis, the Ku Klux Klan, and any other group that espouses hate and seeks to undermine the very ideals of who we are as Americans," it reads. "We celebrate the diversity of our State and nation; and that we condemn those who seek to spread hate and division while attacking the foundational values of our State and nation."
Follow Amanda Vinicky on Twitter: @AmandaVinicky 
---
Related stories:
Education Funding Unresolved as Illinois House Returns for Vote
Aug. 15: As Gov. Bruce Rauner's supporters rally Wednesday for "Governor's Day" at the Illinois State Fair, representatives will be returning to the capitol to take an ax to his vision for education funding.
---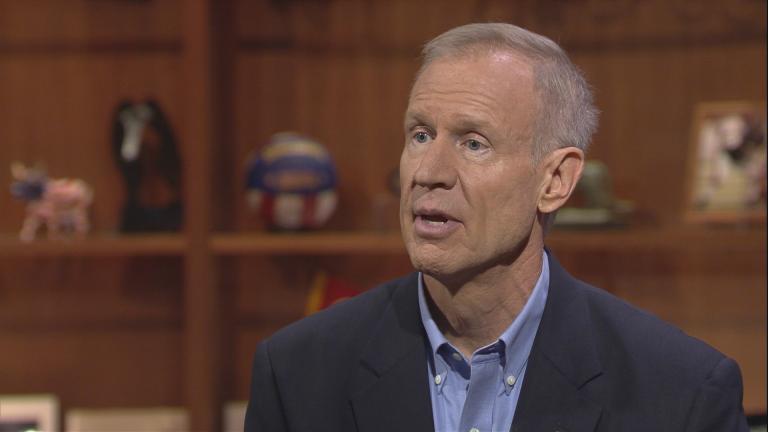 Gov. Rauner: 'Let's Compromise' on School Funding
Aug. 14: A day after the Illinois Senate killed his vision for a new method of funding Illinois schools, Gov. Bruce Rauner kept up hopes that legislators will come around to his way of thinking.
---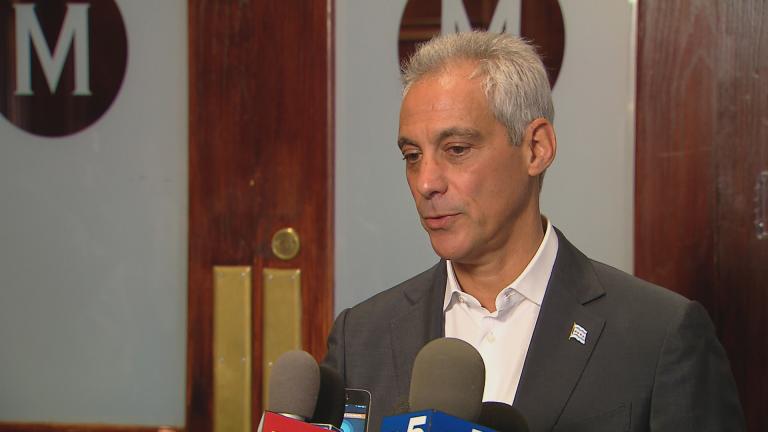 Mayor Mum on City Money for CPS
Aug. 14: The city of Chicago will need to come up with an additional $269 million to help Chicago Public Schools make it through the year, according to the schools' new budget. Where will this additional city money come from?
---