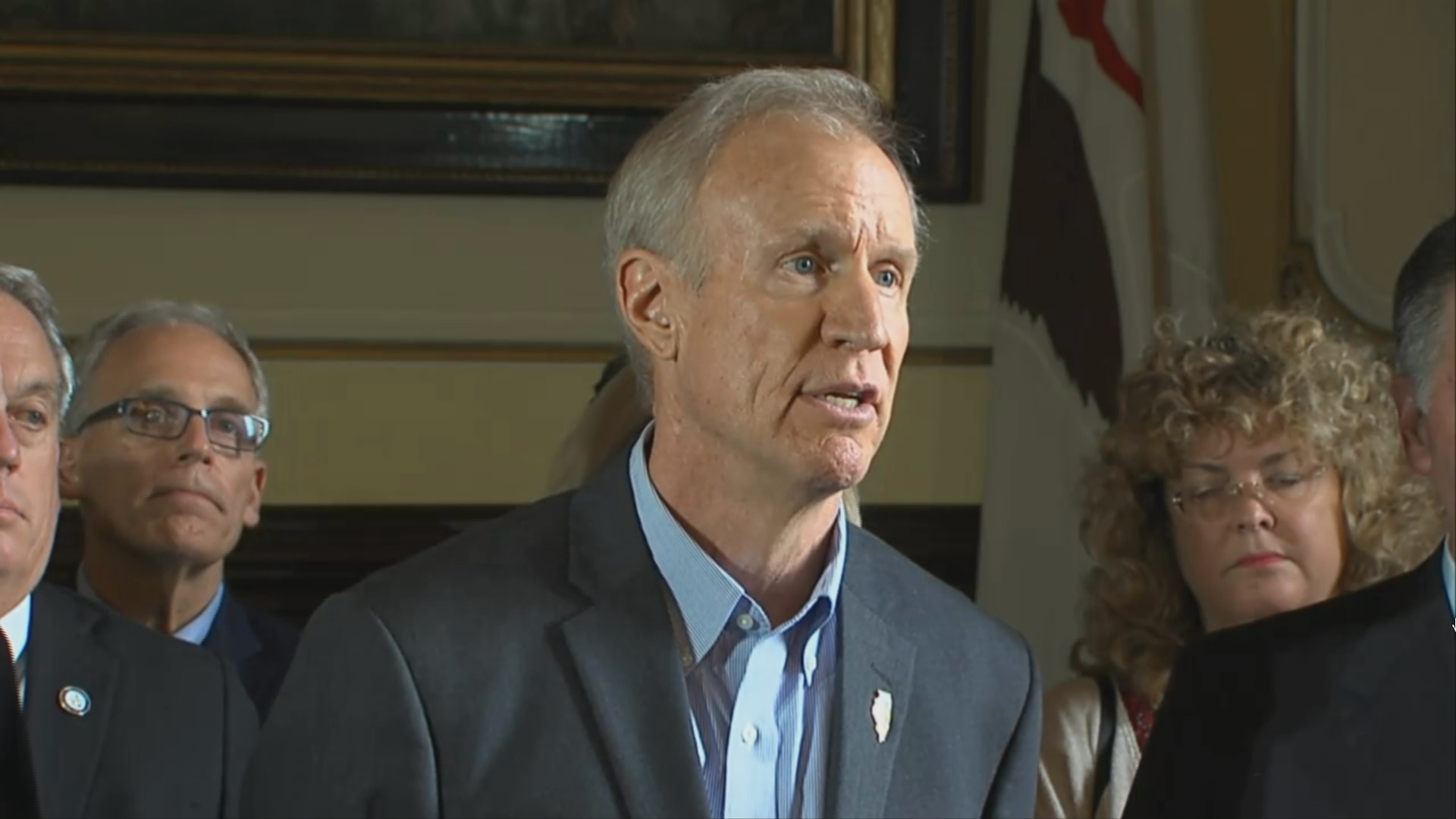 Flawed data submitted to the Illinois State Board of Education will likely delay its analysis of the revised education funding model Gov. Bruce Rauner included last week in his amendatory veto of Senate Bill 1.
ISBE said data it received from the state Department of Revenue on Monday contained mistakes related to the equalized assessed value (EAV) of tax incremental financing (TIF) districts, meaning the organization would have to wait for corrected numbers to be resubmitted before proceeding with its review.
"At 9:27 a.m. today, August 8, 2017, State Board of Education staff received an email from Department of Revenue staff reporting a significant error in the TIF EAV data that the Department of Revenue submitted to the State Board of Education for modeling," ISBE said in a statement Tuesday.
The state board has been tasked with scoring the financial impact of Rauner's amended funding model of 800-plus school districts statewide. Its statement Tuesday did not give further details of what mistakes the IDOR numbers contained.
Rauner spokeswoman Laurel Patrick could neither comment on the error nor say when the data would be resubmitted. But in a statement to Chicago Tonight on Tuesday prior to ISBE's announcement, she said: "Given the complexity of the education funding formula and the fact that this type of analysis requires cross-collaboration between multiple state agencies and departments, the governor's office has requested a meeting with ISBE Tuesday morning to review the analysis."
The governor himself spoke about the review process Tuesday morning just before ISBE's announcement, telling media at the University of Chicago Knapp Center that he wanted his staff to get the results finished and published quickly, possibly even by the end of the day.
"I told them let's get them out as soon as possible," he said, adding that it took three to four days for ISBE to review SB 1 when it was released in May.
Rauner issued the amendatory veto last week claiming it was a "bailout" for Chicago Public Schools and its teacher pension system. Senate Democrats may still attempt to override that veto, reportedly as soon as this weekend.
Following the veto announcement, the ratings agency Fitch claimed the move jeopardizes both school funding and ratings. Despite the potential funding loss, CPS officials and Mayor Rahm Emanuel have said repeatedly Chicago schools will begin on time this fall.
Among the changes included in the governor's version of the bill is the removal of tens of millions of dollars in pension funding that would have gone to the cash-strapped district. Those dollars would instead be re-directed to other school districts across the state.
But the veto also removed TIF EAV subsidies Rauner says allow districts to under-report their property wealth.
The Democrats' version of SB 1 takes each district's local funding capacity and the amount of funding it already receives from the state into account as a baseline, adding additional funding from there over time.
On Monday, the Chicago-based Center for Tax & Budget Accountability released a fact sheet that states Rauner's veto lumps the property wealth of local TIF districts in with a given school district's local funding capacity – even though the group says school districts can't access tax revenue from those TIFs for years.
"Obviously, this creates a funding shortfall between what the evidence indicates that district needs to educate children, and what it can actually raise," the CTBA fact sheet states. "Moreover, because the AV attributes artificially higher local funding capacity to schools in TIF districts, it then makes matters worse by reducing the amount of state formula-funding to schools in TIF districts."
The CTBA says this would prevent several school districts from ever reaching their adequacy targets.
When asked about that analysis Tuesday morning, Rauner said "there has been a tremendous amount of misinformation about the education funding."
"The very, very early preliminary comments I heard last night were consistent with what I always believed," he told reporters. "All districts do at least as well, low-income districts do dramatically better and nobody gets worse – which is what the goal of my AV was."
Follow Matt Masterson on Twitter: @ByMattMasterson
---
Related stories: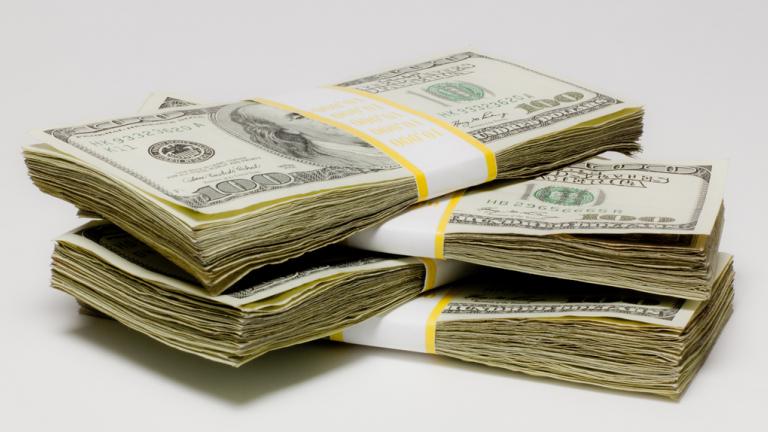 When Will Schools See State Cash? Wait and See
Aug. 2: Fresh off of a two-year budget crisis rooted in partisan tensions, Illinois is careening toward a new one – and this time, schoolchildren are left in the wake.
---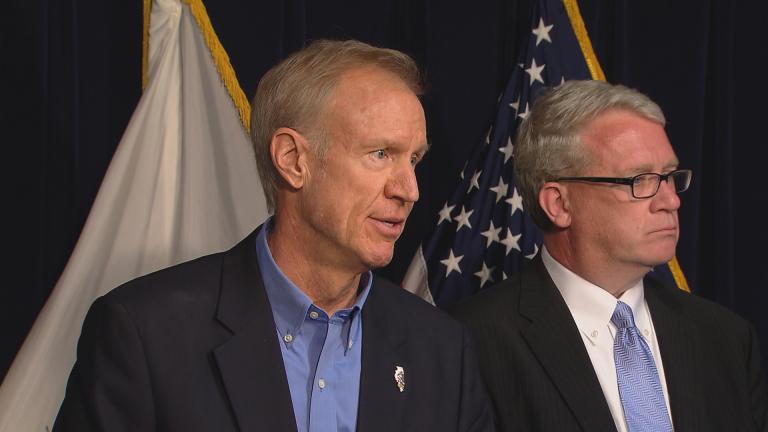 Rauner Issues Amendatory Veto of Education Funding Bill
Aug. 1: Gov. Bruce Rauner made generous use of his veto pen to redline money for Chicago Public Schools and to make other sweeping changes to a major revamp of education funding.
---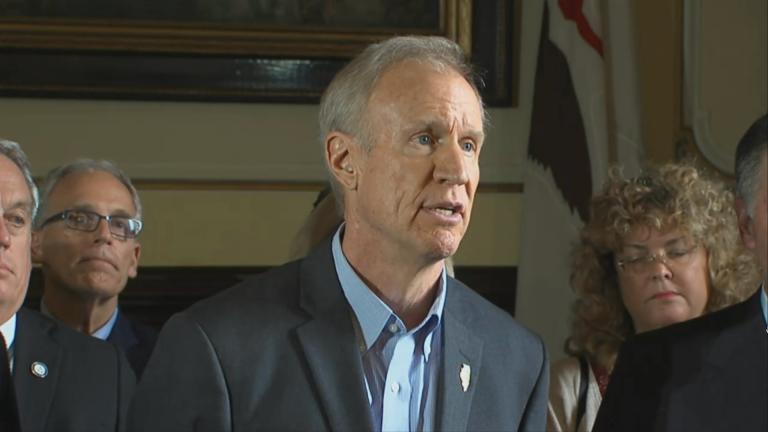 PolitiFact Rates Rauner's SB1 'Bailout' Claim as False
Aug. 1: PolitiFact on Tuesday rated the governor's claim that Senate Bill 1 is a "bailout" for the Chicago Teachers Pension Fund as "false," saying the pension piece of the bill can't even be called a perk because it's simply giving Chicago Public Schools "what every other school district already has."
---