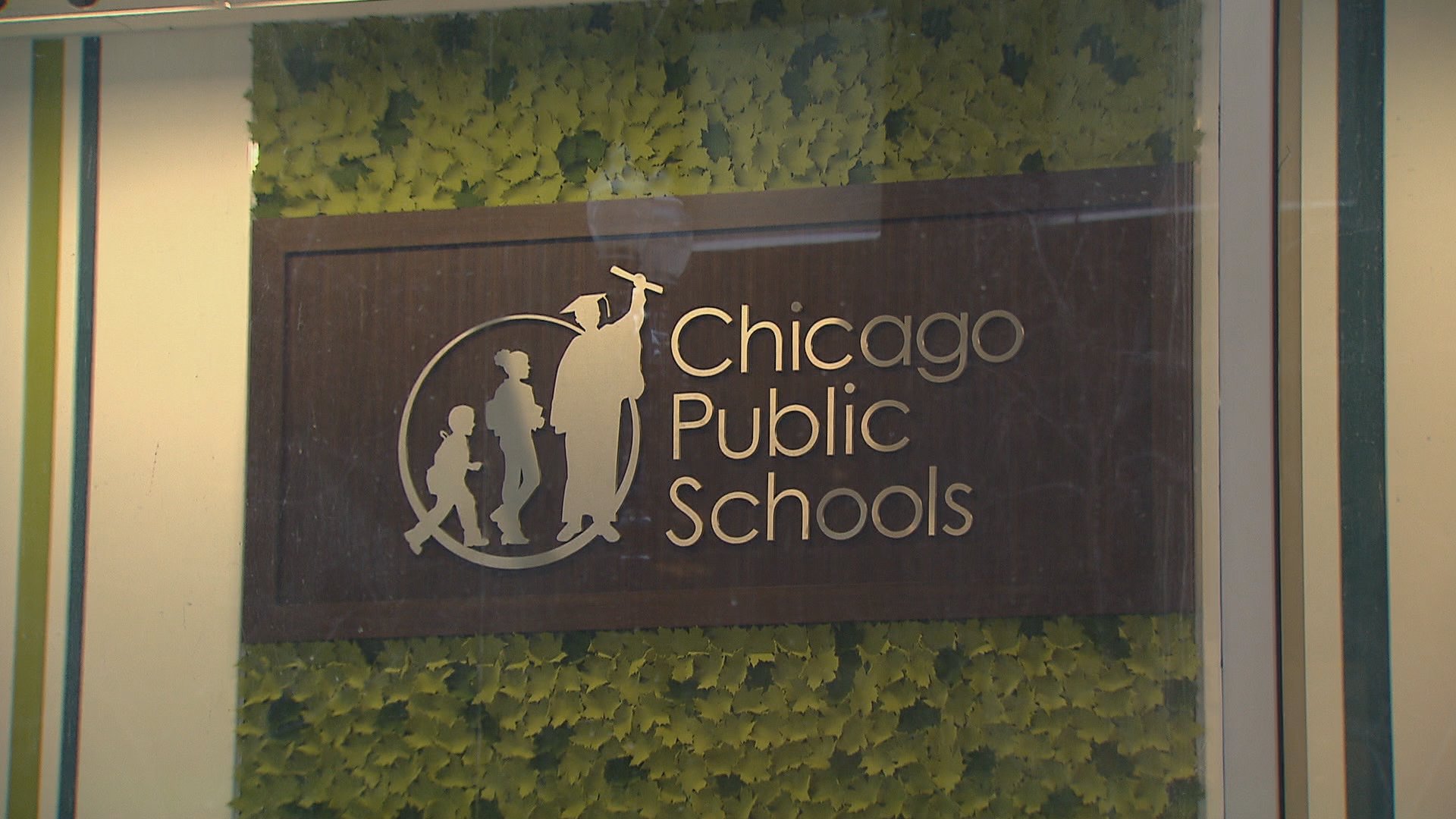 Chicago Public Schools announced Monday it is laying off more than 350 teachers and 600 school support personnel due to annual enrollment changes. (Chicago Tonight)
As districts across the state await an answer on school funding for the coming year, Chicago Public Schools announced Monday it's delaying the release of its latest budget and laying off more than 950 teachers and support staff.
CPS had planned to release its fiscal year 2018 operating budget Monday, but with only weeks remaining before the start of the 2017-18 school year, the district said it will instead hold off and reschedule this month's Board of Education meeting in order to allow Gov. Bruce Rauner and Springfield "more time to resolve the statewide education funding crisis."
"CPS principals have worked tirelessly to plan for the year ahead under unusually tight deadlines thanks to Governor Rauner's decision to stand in the way of historic education funding reform," CPS spokesman Michael Passman said in a statement Monday morning.
The district hopes to have the statewide funding sorted out before it votes on its own budget. Rauner last week issued an amendatory veto of Senate Bill 1, which would have revamped the state's education funding formula, claiming it was a "bailout" for CPS.
That bill passed through both the state House and Senate before reaching the governor's desk, but it is unclear if Democrats backing the legislation have enough votes to override Rauner's veto.
The district is once again counting on state funding that has not been guaranteed less than a year after Rauner vetoed $215 million the district had included in balancing its FY17 budget. That shift forced CPS to reapprove its budget multiple times throughout the school year as it struggled to fill that gap. The district later filed a lawsuit against Rauner and the state claiming discriminatory funding.
On top of the budget delay, CPS also announced it will lay off more than 350 teachers and another 600 support personnel as part of its annual staffing changes.
That move comes as the district says it expects about 8,000 fewer students this school year. It also anticipates having more than 500 teaching vacancies, which it hopes to fill by the start of the school year next month.
Of the impacted teachers, 240 worked in district elementary schools, while the remaining 116 worked in high schools. CPS said the support personnel cuts also represent about 6 percent of its entire support workforce.
Below, see a school-by-school breakdown of staffing changes. 
---
CPS remains under a self-imposed moratorium barring school closures for another year, but Chicago Teachers Union Political & Legislative Director Stacy Davis Gates believes these types of layoffs potentially clear the way for the city to shutter neighborhood schools in the future.
"(Mayor Rahm Emanuel's) refusal to stand up to Rauner's tyranny and fund our schools basically co-signs the continued exodus of black families from the city and mocks Rahm's illusion of a sanctuary (city)," she said. "You don't get sanctuary without school clerks in the schools. You don't get a stable black population when you close down 50 schools and then begin to defund the rest of those schools that remain."
Davis Gates said that included in those layoffs were more than 360 Paraprofessionals and School-Related Personnel (PSRPs). In a full statement of its own, the CTU called on Rauner, Emanuel and CPS CEO Forrest Claypool to stop playing "games" with the lives of district students and staff.
"Nearly a thousand devoted educators have had their futures thrown into jeopardy due to the buck-passing at City Hall and in Springfield," the union statement said. "Our children, who desperately need those adults in their lives, are the ones who continue to suffer the most."
Last year, the district laid off more than 1,000 teachers and support staff.
Passman said the number of cuts brought on by the enrollment decline this year is actually at its lowest level in the last decade, which CPS claims is due to "significant management reforms" as well as a 5-percent increase in per-pupil funding.
CPS will hold three career fairs later this month – Aug. 11, 15 and 16. The district claims that in recent years about 60 percent of impacted teachers have eventually been rehired by the district, and another 213 percent have gone on to work as substitutes.
"The number of open teaching positions in CPS schools is far greater than the number of teachers involved in today's staffing changes," Passman said, "and we expect the majority of impacted teachers to find new full-time positions in district schools."
Follow Matt Masterson on Twitter: @ByMattMasterson
---
Related stories: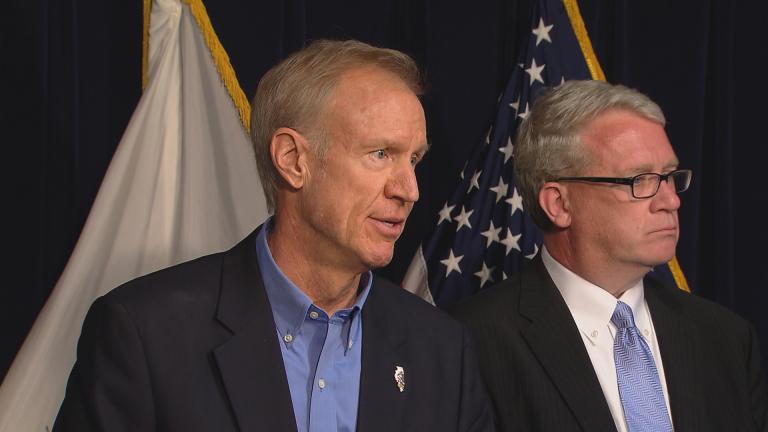 Rauner Issues Amendatory Veto of Education Funding Bill
Aug. 1: Gov. Bruce Rauner made generous use of his veto pen to redline money for Chicago Public Schools and to make other sweeping changes to a major revamp of education funding.
---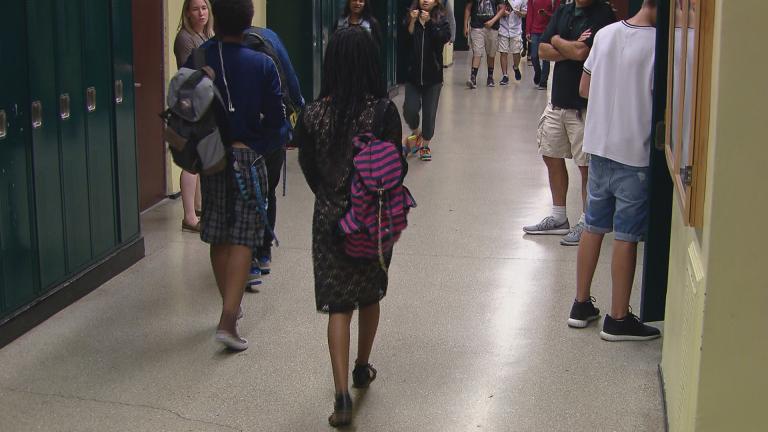 Enrollment Down, Per-Pupil Spending Inches Up in New CPS Budgets
July 20: Despite the fight in Springfield over education funding, Chicago Public Schools leaders say they will open to students in the fall—but with fewer students.
---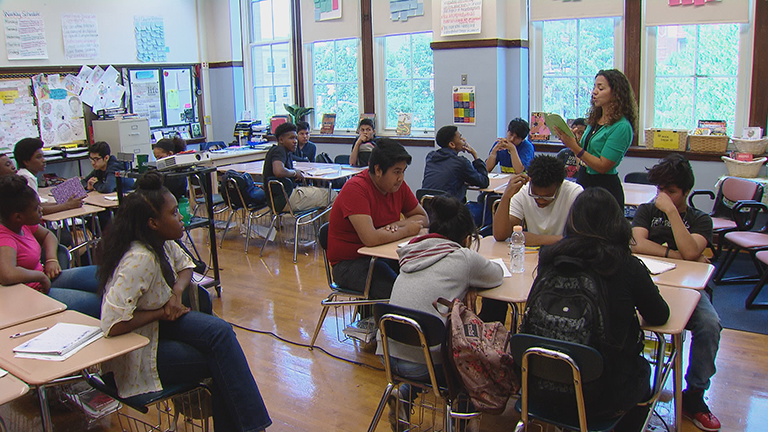 CPS to Cut More Than 1,000 Teaching, Support Staff Positions
Aug. 5: Declining enrollment and vacancies at other schools cited as Chicago Public Schools announces layoffs for hundreds of educators
---