EPA Administrator Scott Pruitt speaks April 19 after meeting with residents of lead-contaminated neighborhoods in East Chicago. (Alex Ruppenthal / Chicago Tonight)
Environmental Protection Agency chief Scott Pruitt said he does not believe in "regulation through litigation," but his stance appears to be subject to change.
On Tuesday, Illinois and 14 other states sued the Trump-appointed EPA head for delaying implementation of Obama-era rules aimed at reducing emissions of smog-causing air pollutants.
Within 24 hours, Pruitt reversed his decision to push back an Oct. 1 deadline for states to begin meeting the new standards, set in 2015 to better control ground-level ozone pollution.
In a statement released Wednesday, Pruitt characterized the move as his agency being more willing to consider the needs of state environmental regulators.
"We believe in dialogue with, and being responsive to, our state partners," Pruitt said in a press release. "Today's action reinforces our commitment to working with the states through the complex designation process."
In the lawsuit filed Tuesday, Illinois Attorney General Lisa Madigan and attorneys general of 14 other states argued that Pruitt's decision to delay new air pollution standards violated requirements of the Clean Air Act.
The suit argued that the new standards played a key role in addressing smog-related public health threats by triggering requirements for state-specific plans and setting deadlines to reduce pollution in designated areas.
Document: Lawsuit against EPA Administrator Scott Pruitt (U.S. Court of Appeals) "The EPA should never put polluters' interests ahead of the health and safety of Americans," Madigan said in a press release Tuesday, before Pruitt reversed course. "This unnecessary delay by the EPA endangers our states and our residents."
The new air quality standards will require cities and counties to reduce levels of ground-level ozone, a byproduct caused by burning fossil fuels that, in turn, causes smog. In announcing the agency's first update to the federal ozone limit in seven years, EPA officials said in 2015 that the standards were based in part on new research linking exposure to air pollutants to asthma, especially in young children.
According to the American Lung Association, more than 115 million Americans – including more than 6.2 million people in Illinois – breathe harmful levels of ozone, which often travels far distances from other states with less stringent clean air regulations.
In 2015, the EPA estimated that the new ozone rule would produce more than $4.5 billion in annual public health benefits starting in 2025, while also preventing hundreds of premature deaths linked to pollution.
Pruitt nonetheless sought to stall implementation of the new rules – until faced with a lawsuit this week.
"Under previous administrations, the EPA would often fail to meet designation deadlines, and then wait to be sued by activist groups and others, agreeing in a settlement to set schedules for designation," Pruitt said in his press release. "We do not believe in regulation through litigation, and we take deadlines seriously. We also take the statute and the authority it gives us seriously."
Joining Madigan in the lawsuit were attorneys general of California, Connecticut, Delaware, Iowa, Maine, Massachusetts, Minnesota, New Mexico, New York, Oregon, Pennsylvania, Rhode Island, Vermont, and Washington and the District of Columbia.
Contact Alex Ruppenthal: @arupp | [email protected] | (773) 509-5623
---
Related stories: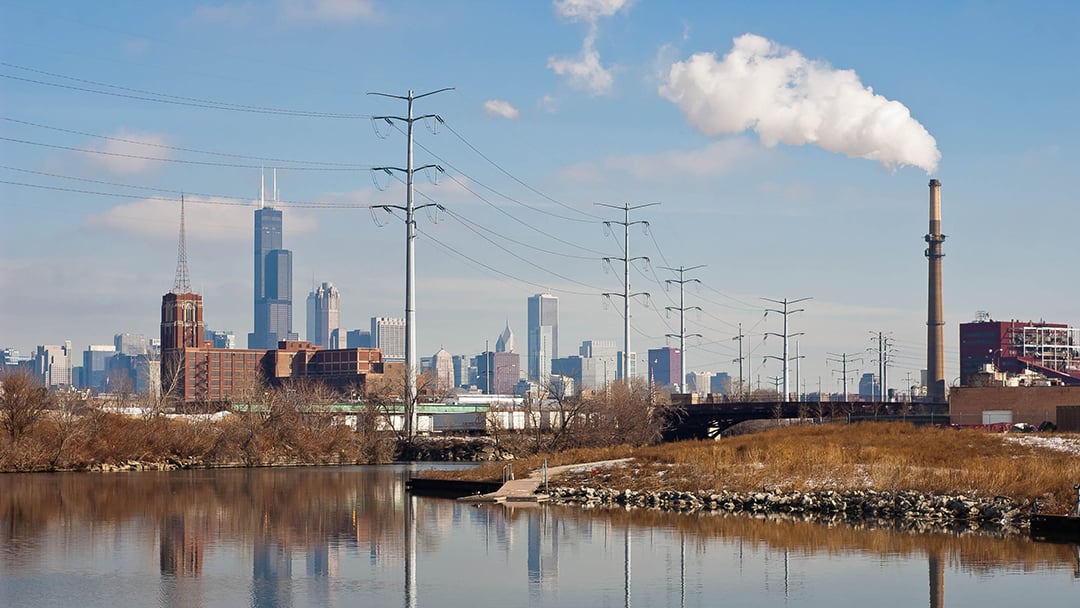 Chicago Joins Coalition Threatening Suit Against EPA Over Methane Rules
June 30: A coalition of attorneys general and the city of Chicago is prepared to challenge the Trump administration's environmental policies in court.
---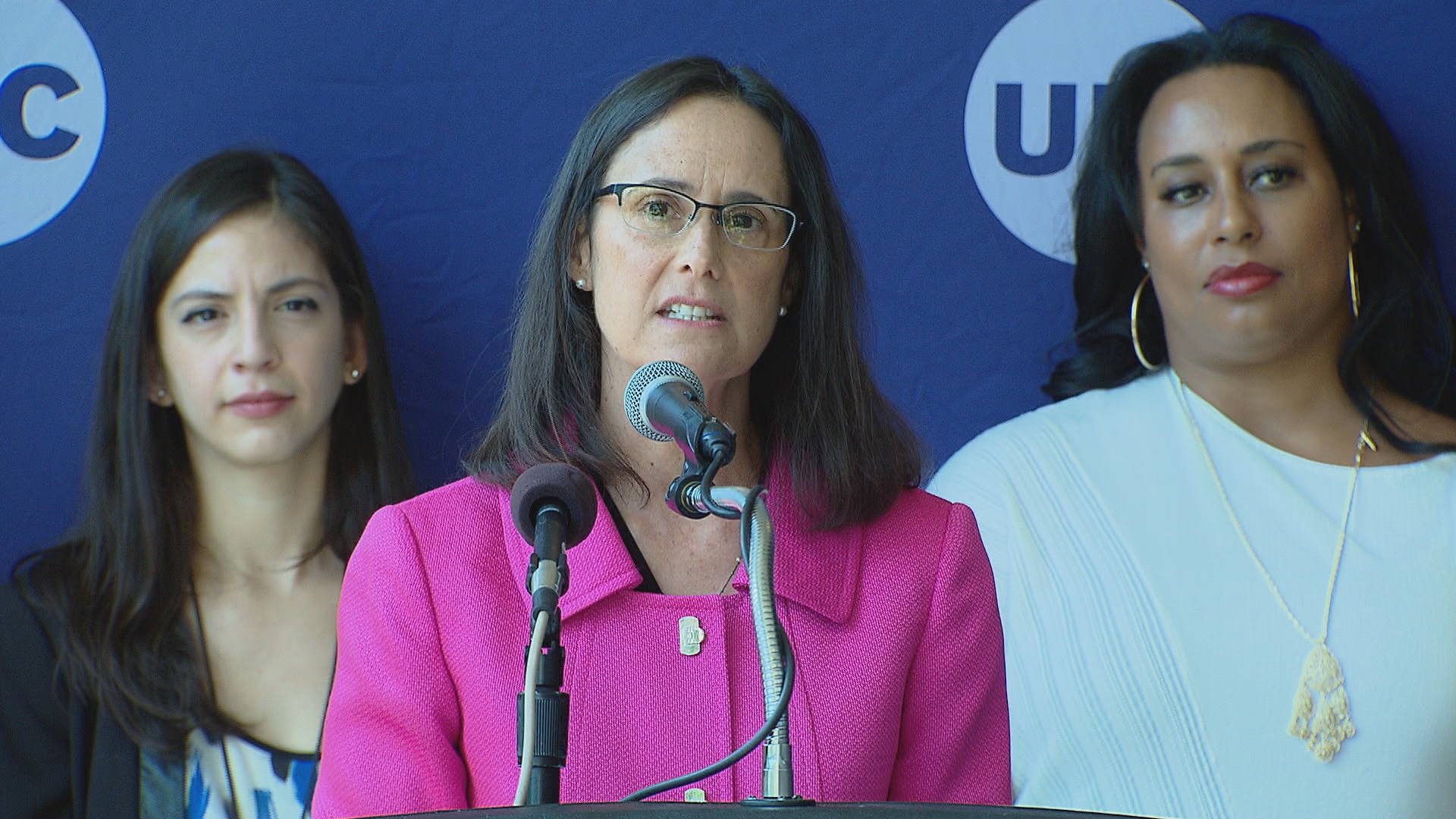 Lisa Madigan Among 16 AGs Opposing Rollback of Air Quality Standards
May 1: Illinois Attorney General Lisa Madigan joined a group of 16 attorneys general last week in urging Congress to reject the rollback of standards that combat pollution and protect air quality.
---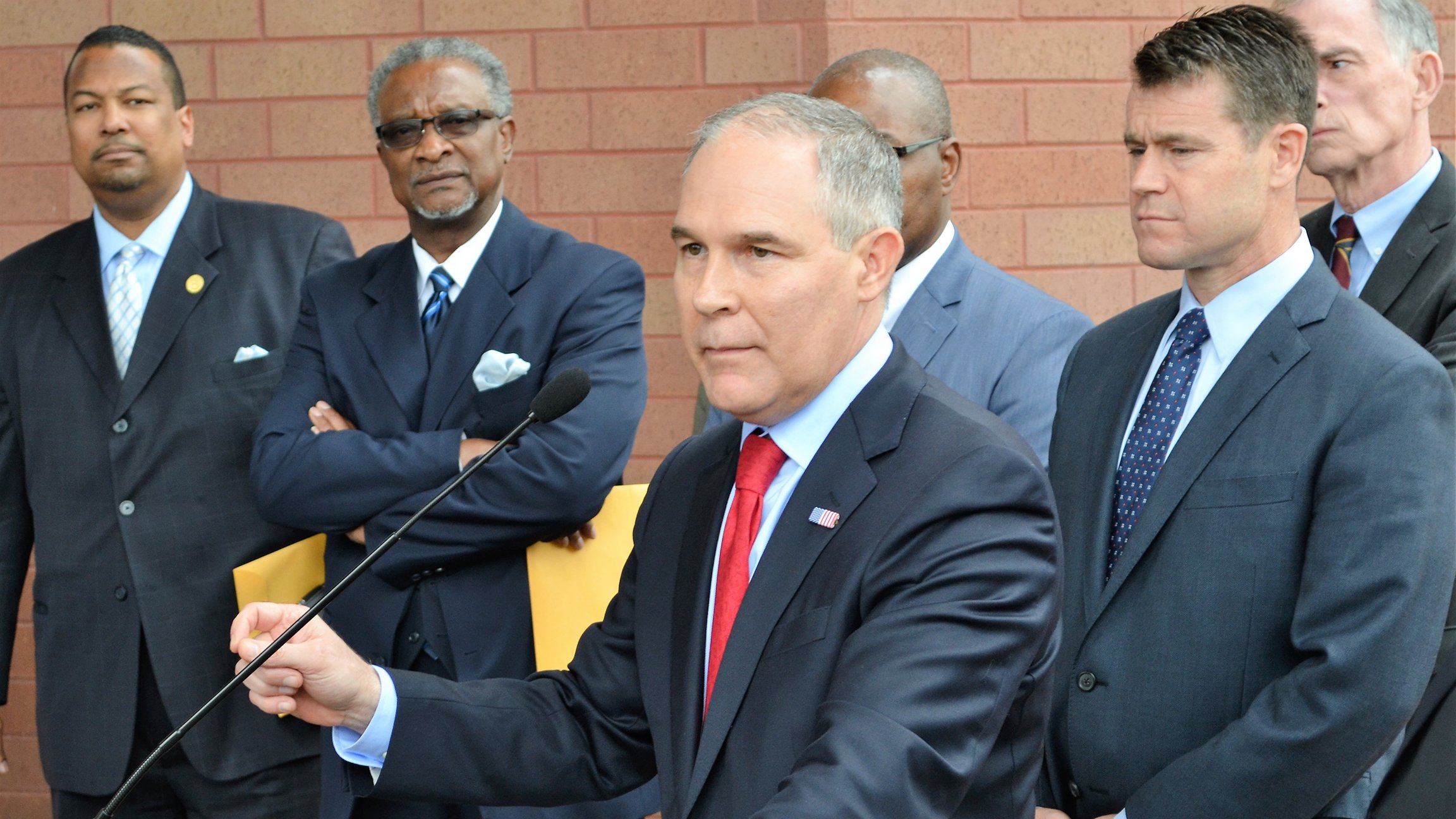 Scott Pruitt to East Chicago Residents: Chicago EPA Office Not Closing
April 19: The head of the Environmental Protection Agency told residents in East Chicago on Wednesday that the agency had no plans to close its Chicago office.
---