EPA Administrator Scott Pruitt speaks Wednesday after meeting with residents in East Chicago. (Alex Ruppenthal / Chicago Tonight)
During a meeting Wednesday with residents of East Chicago's lead-contaminated neighborhoods, Environmental Protection Agency Administrator Scott Pruitt countered reports that the EPA intends to close its regional office in Chicago.
"He categorically denied that they had any plans to do that," said Thomas Frank, one of five East Chicago residents who met with Pruitt on Wednesday. 
On Saturday, Chicago Sun-Times columnist Michael Sneed quoted an unnamed "city source" in reporting that the Trump administration "could be looking at closing the Chicago regional office" as part of proposed cuts to the EPA's budget. The Chicago office could be consolidated with another EPA office near Kansas City, Sneed reported. 
On Wednesday, Pruitt refuted the report during a 45-minute meeting with East Chicago residents, Frank said.
But Pruitt did not address the topic while speaking briefly to the media following the meeting. After offering remarks about his visit, Pruitt was asked whether the EPA planned to close its Chicago office, but he walked away without answering.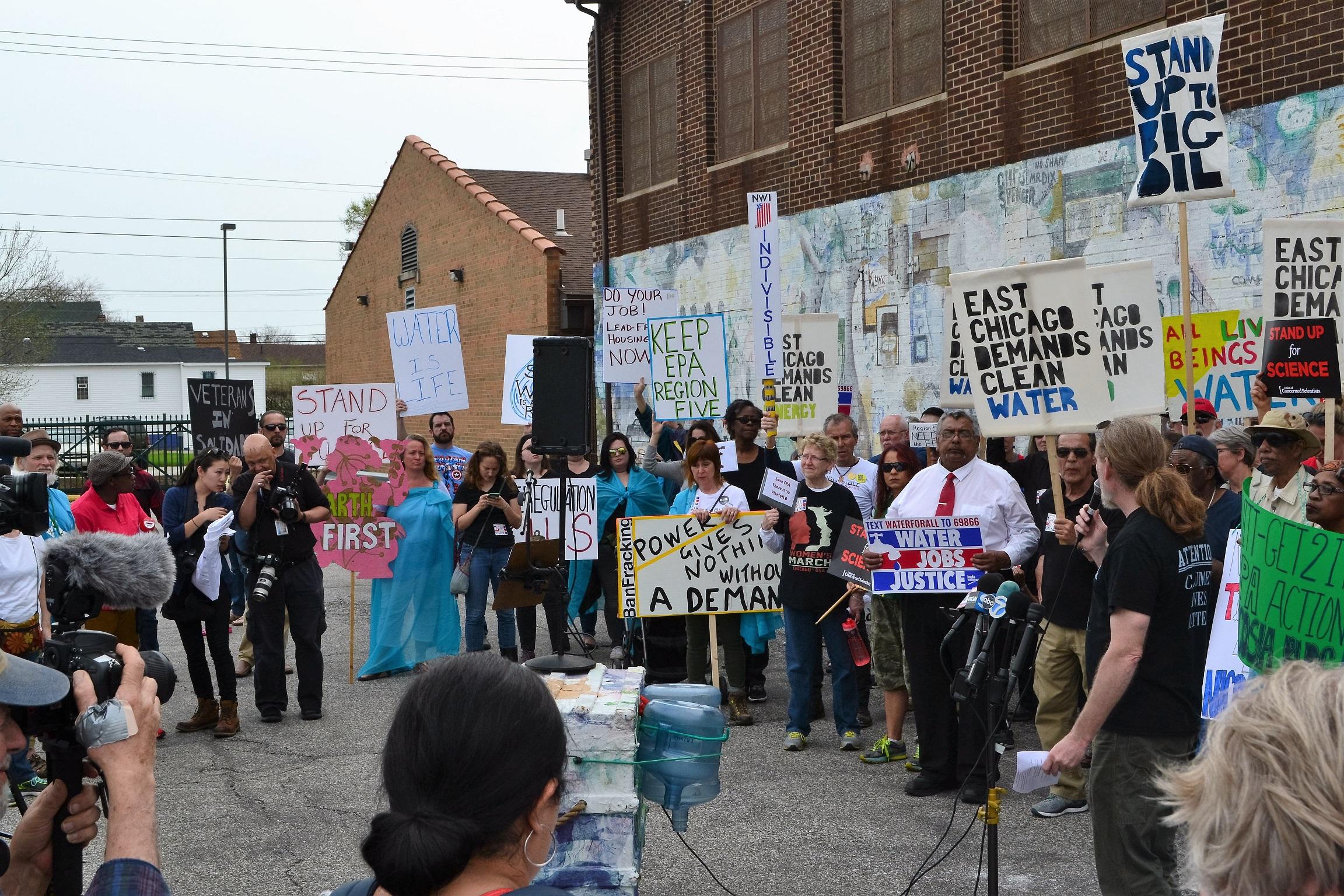 East Chicago resident Thomas Frank, right, speaks during a rally Wednesday prior to EPA head Scott Pruitt's visit. (Alex Ruppenthal / Chicago Tonight)
As for Pruitt's meeting with residents at East Chicago's USS Lead Superfund site, Frank said he and four other residents shared their experiences dealing with the city's contaminated soil and water. Frank said though Pruitt listened carefully, he did not make concrete commitments about additional resources toward remediation efforts or other clean-up work.
"There was no back and forth," Frank said. "Each resident had a statement. There was no set commitment. He kind of responded to a few comments. He did say that this is not about money; it's about fixing the problem."
Prior to Pruitt's arrival, about 100 residents and activists held a rally and march to demand that the government provide the resources needed to clean up homes and address water and soil contamination. 
Last month, the EPA announced it would begin remediation work on nearly 200 properties after securing $16 million from the parties responsible for the contamination, which includes high concenrations of lead and arsenic in the soil.
In September, East Chicago Mayor Anthony Copeland announced plans to demolish the West Calumet Housing Complex because of the contamination, leaving about 1,000 residents in search of new homes. 
Follow Alex Ruppenthal on Twitter: @arupp
---
Related stories: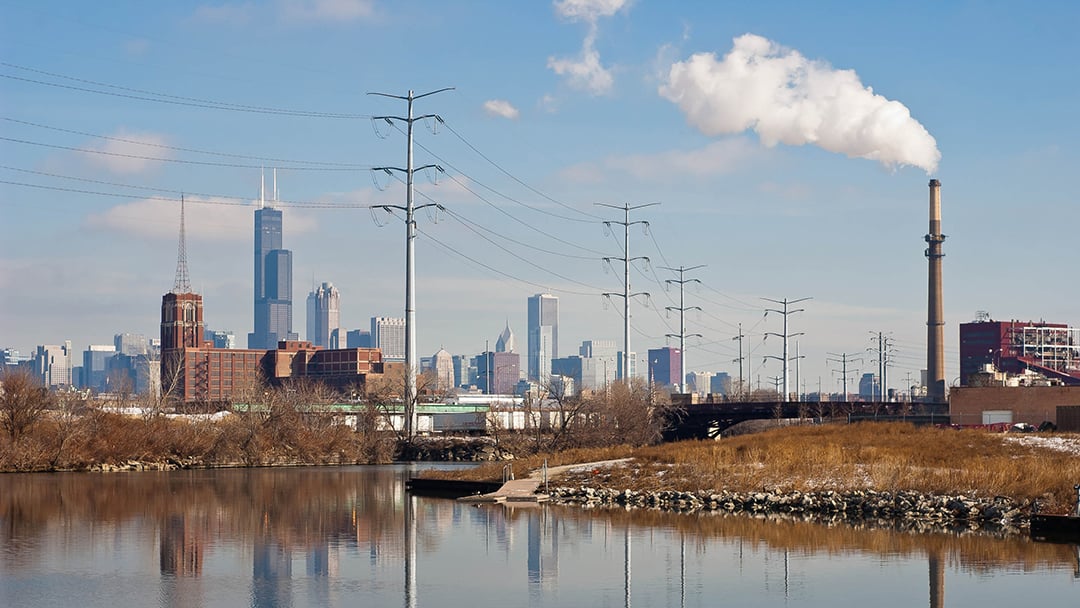 EPA Cuts 'Matter of Life and Death' for Chicago Communities
March 20: Cuts to the EPA's budget would affect a disproportionate number of minority and low-income residents in Chicago, experts say.
---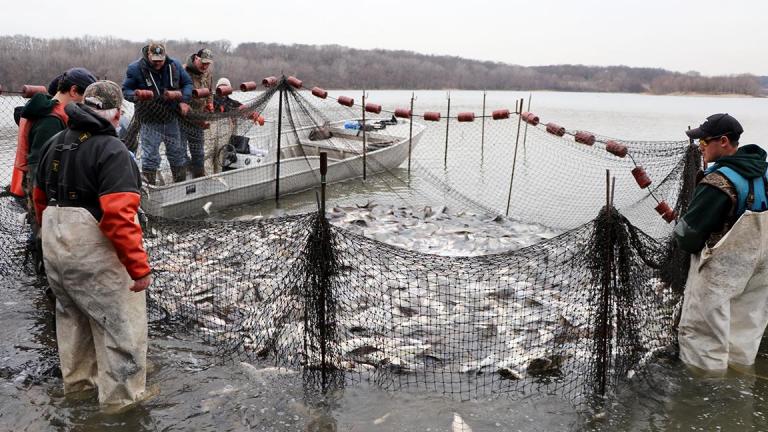 Budget Cuts Could Hinder Efforts to Keep Asian Carp Out of Great Lakes
March 20: Looking at the impact of a proposed cut of all funding to keep invasive species out of the Great Lakes.
---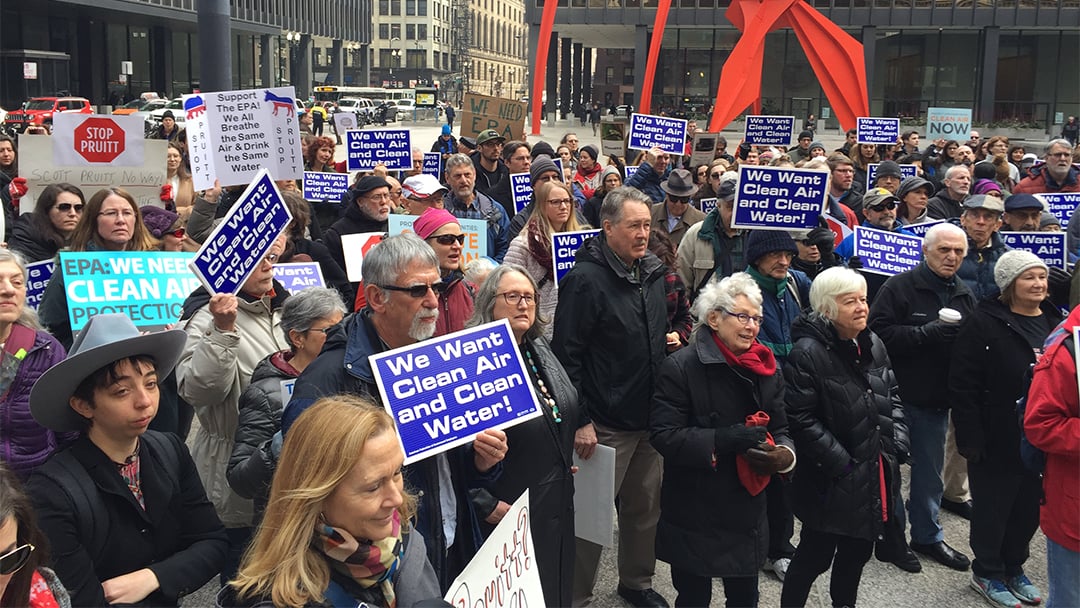 EPA Staff Rally in Chicago, Protest Trump's Nomination to Head Agency
Feb. 7: Several dozen employees based in the Environmental Protection Agency's Chicago office joined a downtown rally Monday afternoon to protest President Donald Trump's nomination to lead the agency.
---