This isn't your typical soap opera.
Lincoln Park Zoo recently launched a web series to chronicle the latest crushes, power struggles and other dramatic twists and turns surrounding the lives of its 15 African penguins.
Sunny Nelson, the zoo's curator of birds, introduced the series "All My Penguins" in a blog post last week. African penguins are social animals with distinct behavioral patterns and preferences, she said. Bring a bunch of them together and there's certain to be drama.
"They pair up. Then maybe they cheat," Nelson said. "They compete and even steal from one another."
Take males Dudley and Mandela. Both penguins have a thing for Madiba, who "gets what she wants" and waffles between Dudley and Mandela as mates.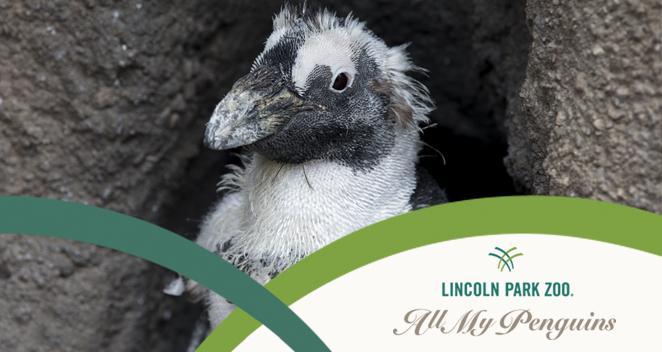 (Lincoln Park Zoo)
There are plenty of other characters in this penguin colony, like male Pilchard, nicknamed "The Salty One," who often steals food straight from other penguins' mouths; female Aiden, "The Diva," a picky eater who only eats the biggest fish; and Maynard, "The Late Bloomer" who was once shy but has grown into a leader among the birds – and locked down Aiden as a mate.
"All My Penguins," a riff on the TV soap opera "All My Children," comes a year after the zoo welcomed penguins back for the first time since 2011, when it closed the former penguin-seabird house.
At least every other week, zoo staff will release a new episode with up-to-date happenings from the Robert and Mayari Pritzker Penguin Cove. To get caught up with the cast, fans can consult the zoo's "Meet the Colony" guide to learn about each penguin.
(Lincoln Park Zoo)
Diehards can even meet their favorite characters as part of the zoo's new Malott Family Penguin Encounter, which allows visitors to observe the penguins by stepping into their habitat.
Check out the first episode, "This Summer, Feathers Will Fly," and learn how to get updates from the series.
Follow Alex Ruppenthal on Twitter: @arupp
---
Related stories: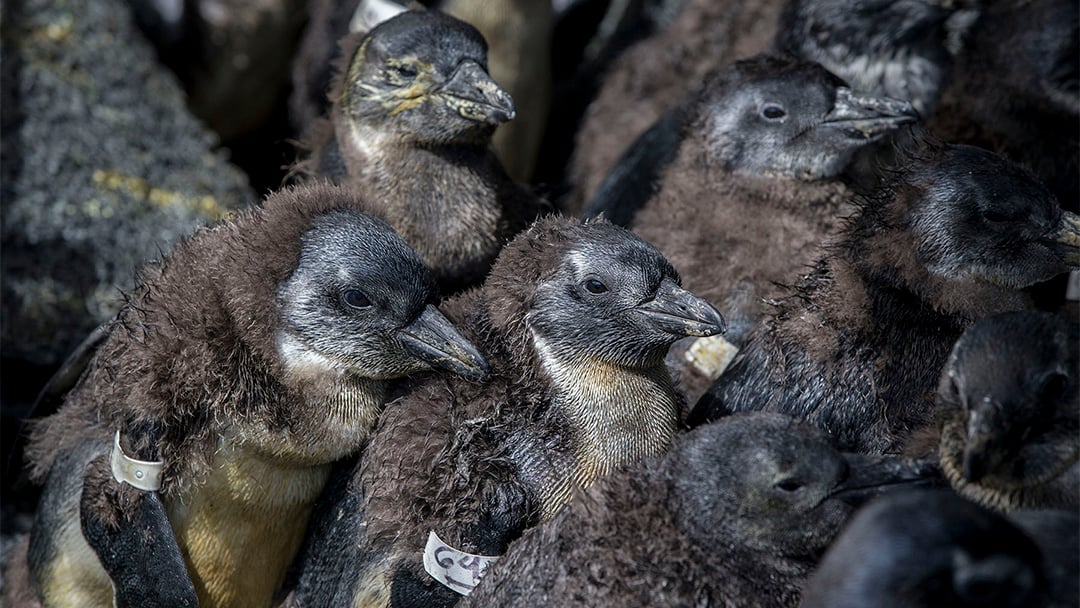 Shedd Staff Help Rescue Endangered Penguin Chicks in South Africa
Feb. 20: For the fifth year, members of Shedd Aquarium's Animal Response Team participated in a rescue mission of endangered penguin chicks in South Africa. Learn about their work.
---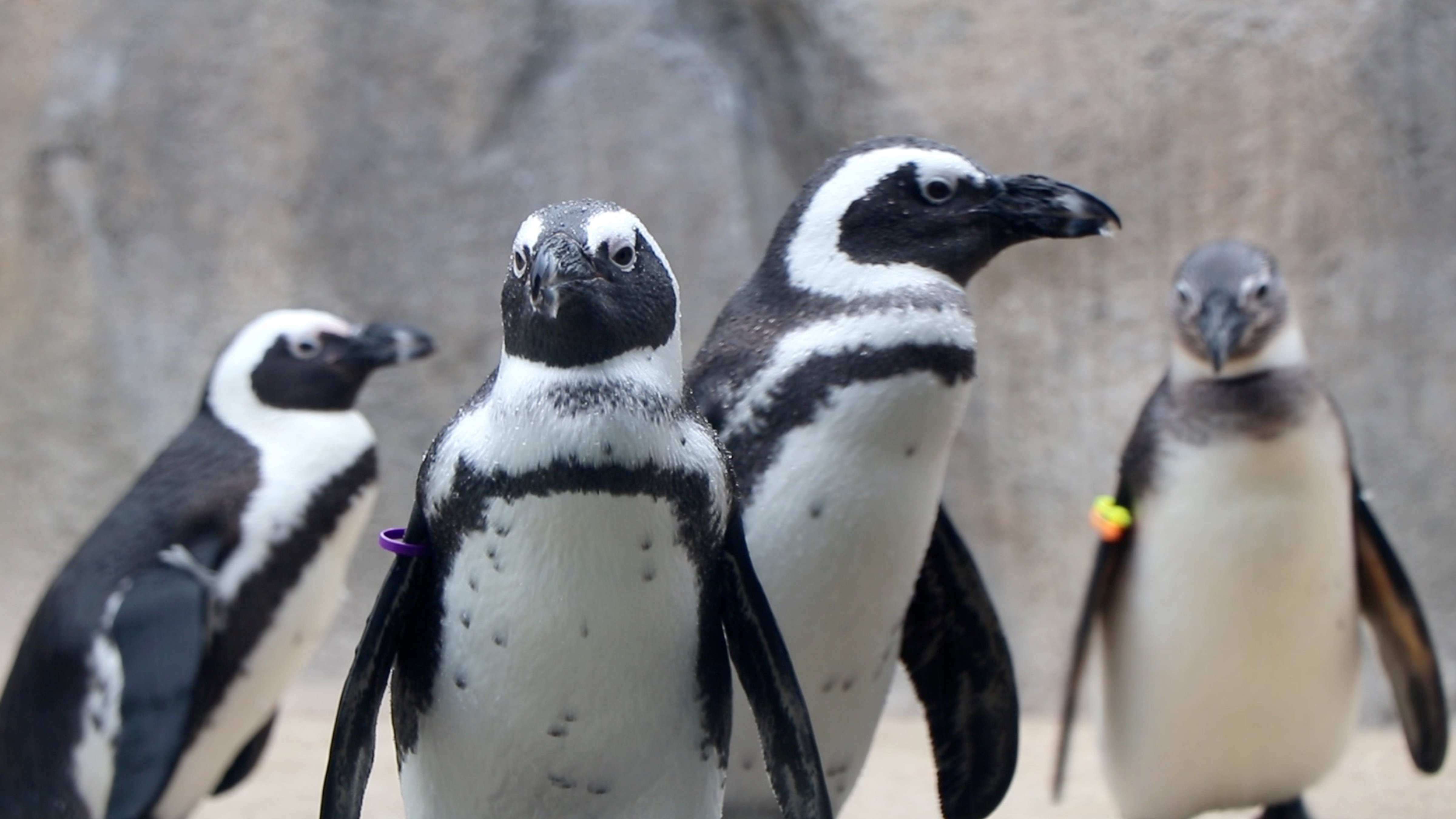 Endangered African Penguins Flock to Lincoln Park Zoo
Sept. 29: The Lincoln Park Zoo gave journalists a sneak peek of the new African penguin exhibit, which aims to replicate the birds' natural habitat in southern Africa.
---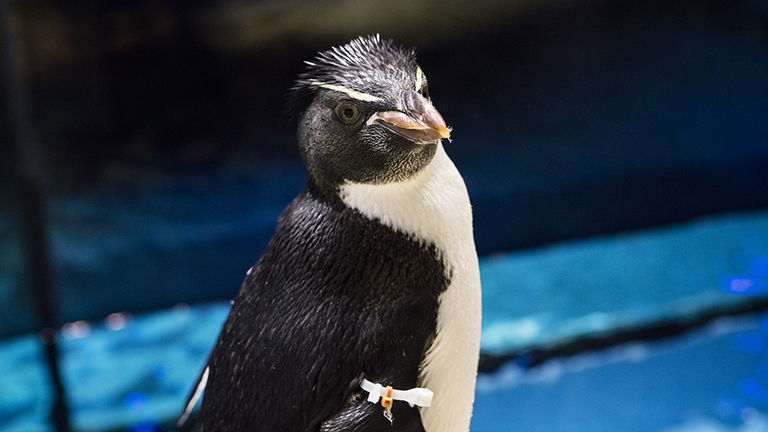 Young Hospital Patients, Staff Help Name Shedd Penguin Chick
April 25, 2016: After Lurie Children's Hospital of Chicago patients, families, staff and volunteers took part in a voting contest last week, the 10-month-old penguin previously known as Chick No. 23 is now called Diego.
---