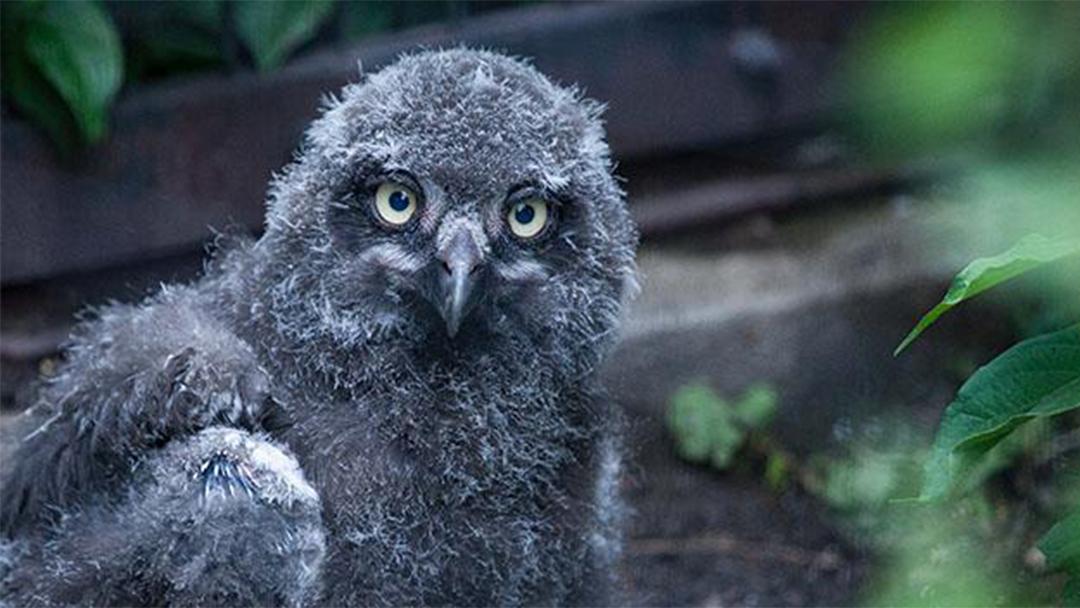 (Lincoln Park Zoo)
Visitors can expect snow flurries on their next trip to Lincoln Park Zoo, even in the middle of summer.
Four snowy owl chicks hatched at the zoo from June 9-14 and are being housed at the "Regenstein Birds of Prey" exhibit.
The chicks are the offspring of male Stanley and female Freya, who raised another chick last year at Seattle's Woodland Park Zoo. 
The newborns are already enjoying a steady diet of rodents, thanks to their attentive parents.
"Freya did all the incubation while Stanley brought food to her," said Sunny Nelson, the Hope B. McCormick Curator of Birds, in a post on the zoo's website. "She would break up the food and feed it to them in the nest. After seven days, though, the chicks were already fledging and venturing around the exhibit, so Stanley can feed them whole prey items directly."
In the wild, snowy owls breed in northern latitudes near the North Pole and migrate south to Canada and the northern U.S. during winter. They are the largest bird species in the Arctic.
Lincoln Park Zoo's four new owls arrived thanks to a breeding recommendation from the Snowy Owl Species Survival Plan, a shared management effort among zoos.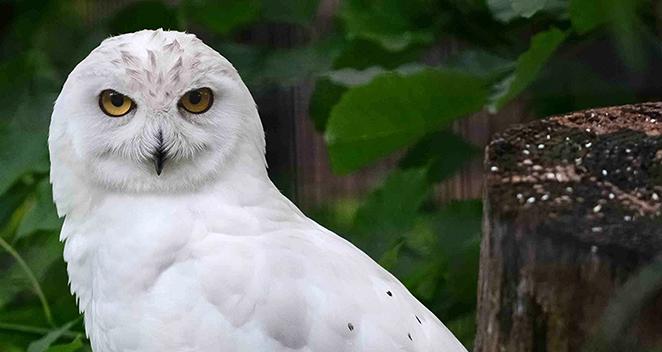 Dad Stanley continues to assist mom Freya in bringing food to the snowy owl chicks. (Lincoln Park Zoo)
The owlets have darker feathers than their parents at first but are beginning to show adult plumage, including the barred feathers that accent their predominantly white color. The chicks are already flapping their wings and will soon attempt to fly, Nelson said.
Based on observations of the chick hatched by Freya last year in Seattle, the owlets could start flying up to high perches within a month or so.
"We contacted Woodland Zoo and learned that Freya was the same way," Nelson said, "out of the nest and exploring her exhibit very early on."
The little owls are eager not only to move but also to be heard. The chicks have begun hooting and bill-cracking, a vocal communication that involves snapping their bills together.
"They're copying the adults and have started bill-cracking at the keepers by the keeper door, too," Nelson said.
Follow Alex Ruppenthal on Twitter: @arupp
---
Related stories: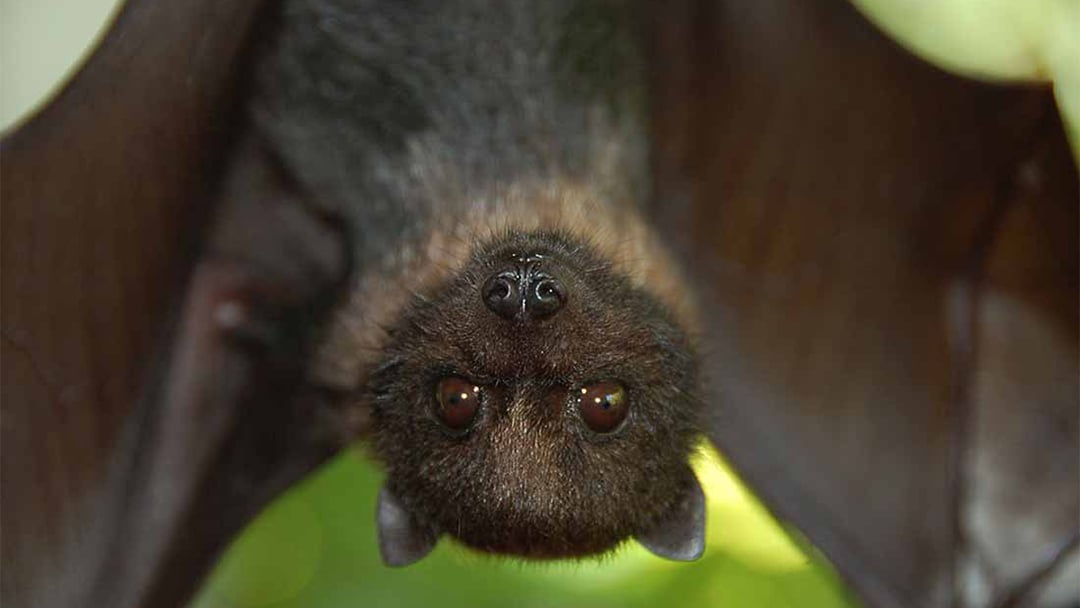 Acoustic Monitors Track Return of Bats in Chicago
May 4: Microphones placed across the Chicago area by the Lincoln Park Zoo are tracking the return of bats to the region this spring.
---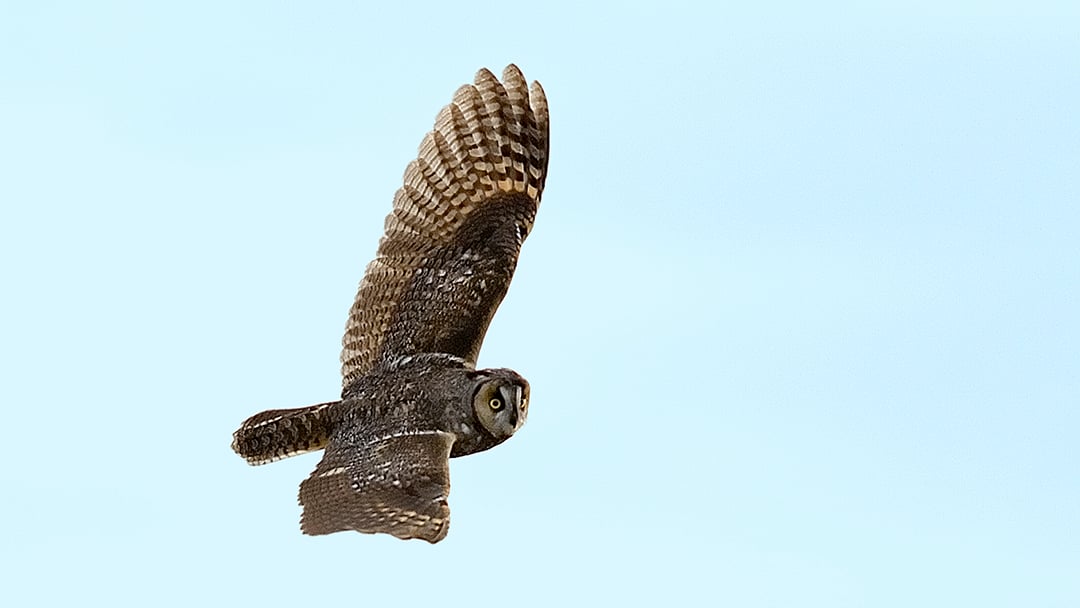 Long-Eared Owls 'Invade' Chicago
Jan. 19: Why are there so many long-eared owls showing up in Chicago this winter? Bird watchers call it an "irruption."
---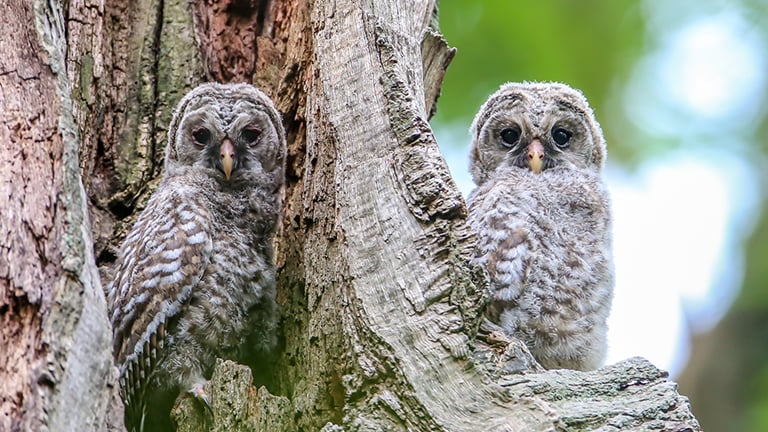 Photographer Captures Rare Owls Nesting, Breeding in Cook County
June 1, 2016: Two years ago, amateur photographer Josh Feeney spotted a nest of owls within a Cook County forest preserve. Since then, he's returned to the site to check on the rare species and recently found evidence of successful breeding.
---