Chicago's most crime ridden neighborhoods have an image problem, to say the least. While the gun violence that plagues them is nothing to ignore, communities such as Englewood are still home to many residents who take pride in where they live.
That's the core of an upcoming rebranding campaign where those who know and love the Englewood community are trying to show the rest of the world that good things are happening there.
TRANSCRIPT
Eddie Arruza: Near the intersection of 69th and Halsted, where a vibrant commercial district once flourished, a small cafe is trying to bring about a community renaissance. Kusanya is the Swahili word for bringing or gathering together. And that was the objective Phil Sipka had when he moved to the Englewood neighborhood and opened the nonprofit Kusanya cafe nearly four years ago.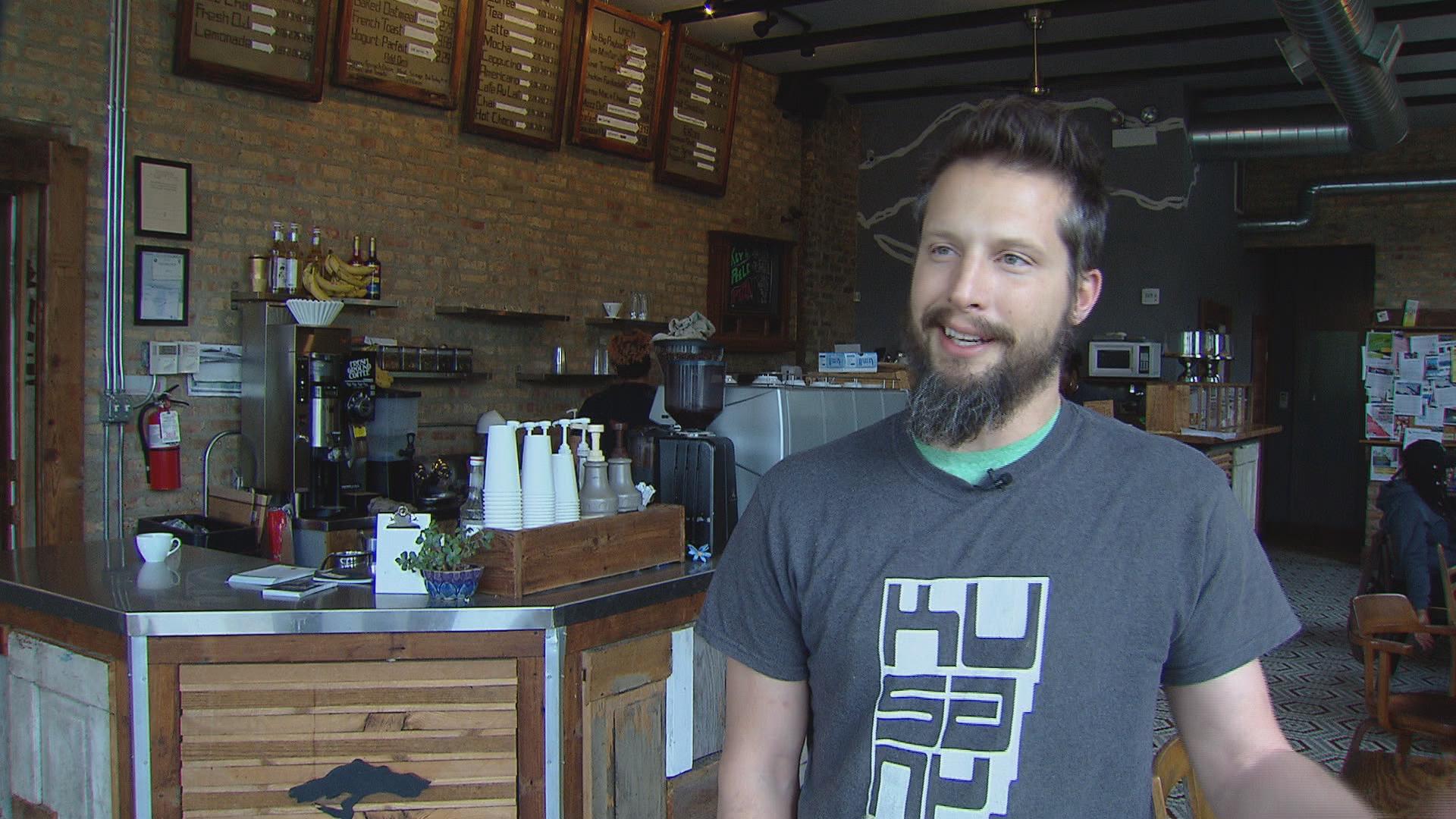 Phil Sipka
Phil Sipka, executive director of Kusanya Café: There's a lot of heroic people that I get to meet on any given day on my block or they come into the café, and I said I want to join hands with people like that.
Arruza: The Kusanya Cafe hires from the surrounding area. And a look around the eatery at lunch time should quell whatever stereotypes or misperceptions outsiders might have about life and residents in Englewood.
Sipka: It's not very racially diverse but economically, educationally: very diverse, where people come from. Once those people come together we believe, very truly, that they can empower each other in the best manner possible.
Arruza: The Kusanya Cafe is one of the many positive aspects that Englewood residents say make their community just as welcoming as any other in the city. But for many people in Chicago—and around the world—Englewood has come to be defined like this.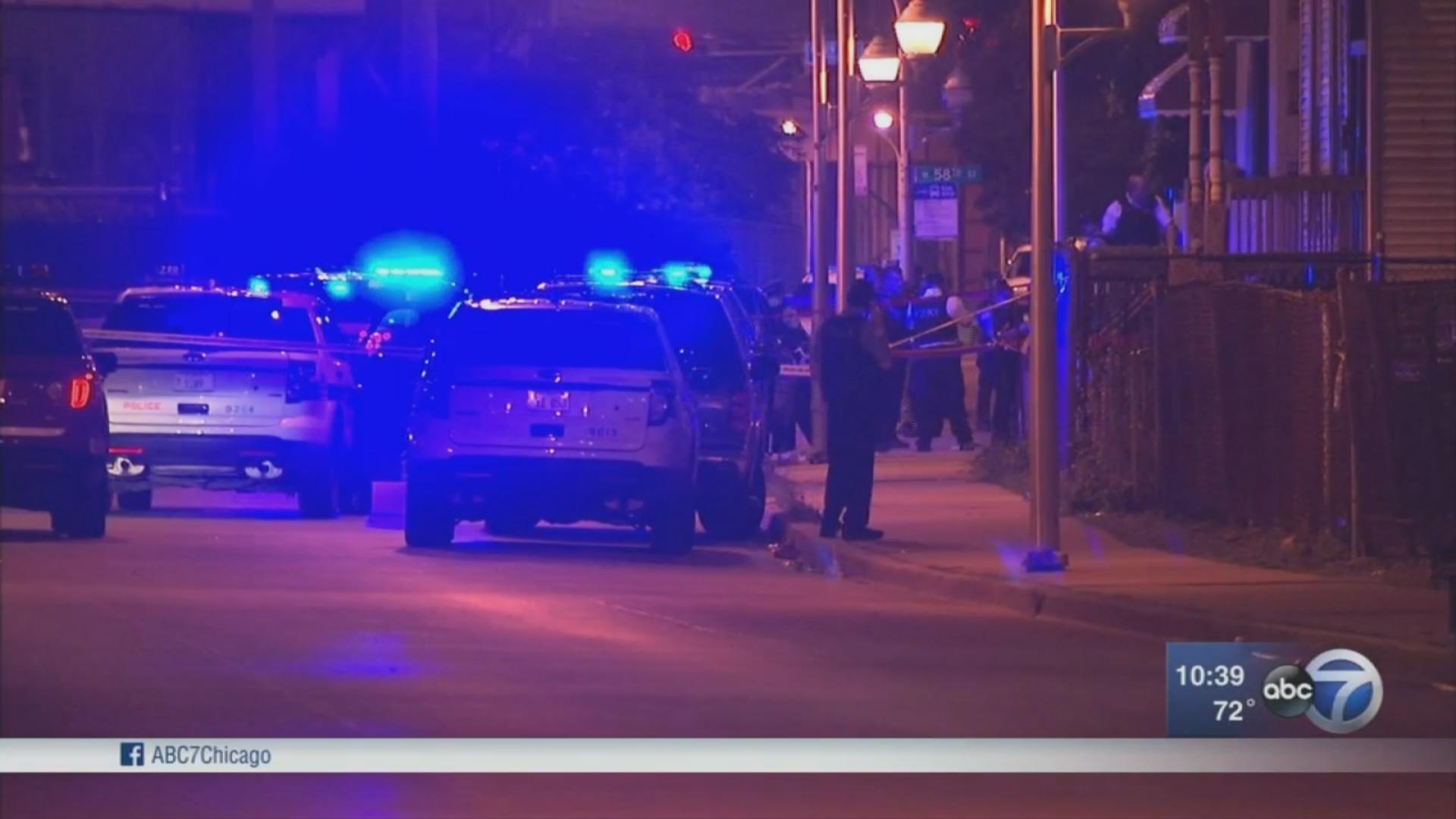 The ongoing and extreme violence in Englewood is a major crisis as well as a major story. But many Englewood residents say it doesn't define them or the community they call home. A few years ago, Englewood community activist Aysha Butler took to the internet to write about the good things she saw all around the community.
Aysha Butler, Englewood Rising Campaign: I started blogging about some of the great experiences I was having here and started seeing that it was really contagious that people wanted to hear those good stories to hear the action that's on the ground that's happening here.
Arruza: Aysha Butler has now made the leap from blogging to leading a full-scale rebranding campaign of her community called "Englewood Rising." It will include, among other things, billboards like this around the community. But there will also be community events and more online features.
Butler: The objective is to really highlight the people here, the assets in the community, to get people thinking and shifting their mindsets about Englewood. It is not just this one narrative, that we're just a negative, war zone here.
Arruza: Just last year, Englewood got a big commercial boost with the opening of a Whole Foods store and Starbucks at 63rd and Halsted. But Aysha Butler says another major event happened in Englewood last year that got a lot less attention: the Ogden Park Vikings championship at the Chicago Park District Mum Bowl.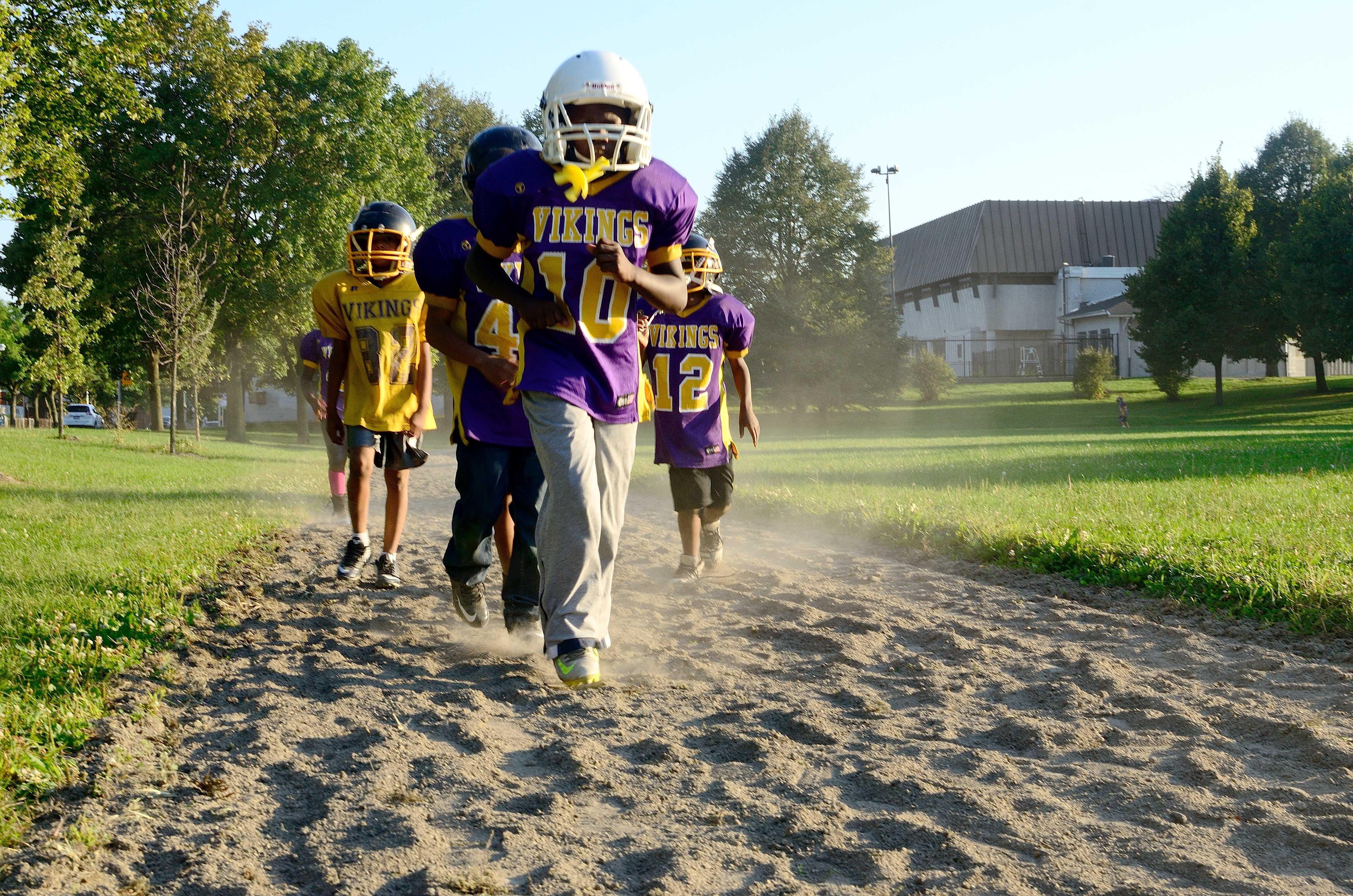 (Credit: Tonika Johnson)
Butler: This is a group of young African-American boys in Ogden Park, one of the most dangerous parks in the community, that's really doing something productive—playing football and actually going so far to actually win a championship.
Arruza: Butler says it's those kinds of Englewood stories that need to be showcased not only to boost community pride but to demonstrate to outsiders that the tragic stories do not present the whole picture.
But Englewood remains a community peppered with signs of decay. Over the last 25 years, greater Englewood's population has plummeted by nearly two thirds. Abandoned homes and vacant lots can be found on many blocks. And a new proposal to shutter three low-enrollment high schools and replace them with one $75 million state-of-the-art facility has been met with resistance from residents who say students will have to travel into what they call rival territory.
Pastor Kevin Andre Brooks of the Greater St. John AME Church says that the decay in many parts of the community, whether it's abandoned homes or lawlessness, needs to be tackled from within.
Pastor Kevin Andre Brooks, Greater St. John AME Church: We're fostering home ownership and reminding citizens that they have a responsibility to make their communities great, that we do not wait on the city—we've never waited on the city agencies, we never wait on companies and corporations and we never wait on any parenting government or organization or philanthropic organizations to do for us.
Arruza: Even if Englewood is plagued with crime and urban blight there's still a lot of beauty and humanity to be found there. Tonika Johnson was born and raised in Englewood and now is a photographer and artist. For the "Englewood Rising" campaign she's captured a number of images all around the community showing what she says is the reality of Englewood life.
Tonika Johnson, artist: I was just purely being a reflection of what already exists as opposed to having the intention of changing the narrative.
Aysha Butler says "Englewood Rising" is not just meant as a publicity campaign but a quest to change hearts and minds.
Butler: We believe it and we want others who are here to know it and believe it as well as folks who are not here to know it and believe it.
Arruza: The campaign is expected to launch later this summer.
---
Related stories: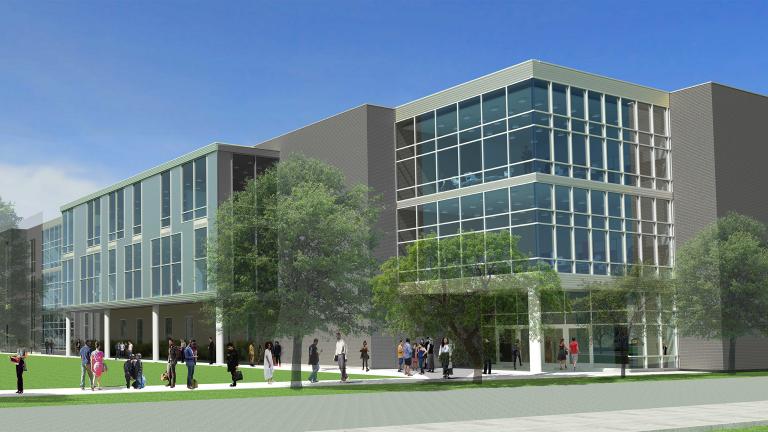 CPS Announces Plans for New $75M Englewood High School
June 9: Chicago Public Schools says it's making its most significant investment in Englewood in decades, announcing plans Friday to construct a "state-of-the-art" high school that will take in students from four other area schools the district plans to shutter.
---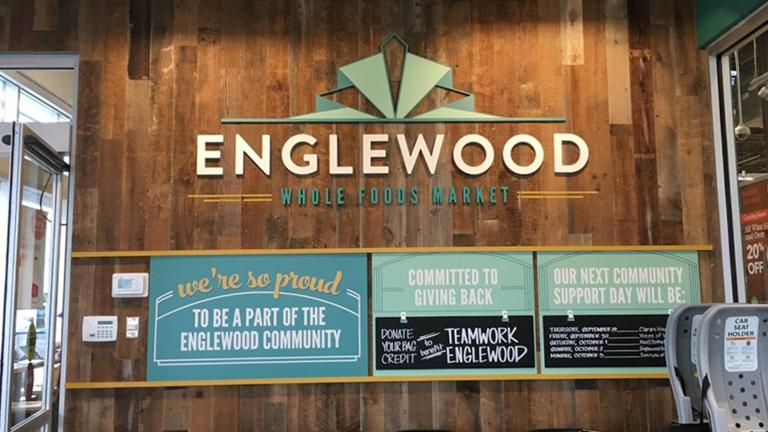 Whole Foods Brings Economic Development, Lower Prices to Englewood
Sept. 29, 2016: A brand-new grocery store opens its doors in one of the city's food deserts. What does it mean for neighbors in Englewood?
---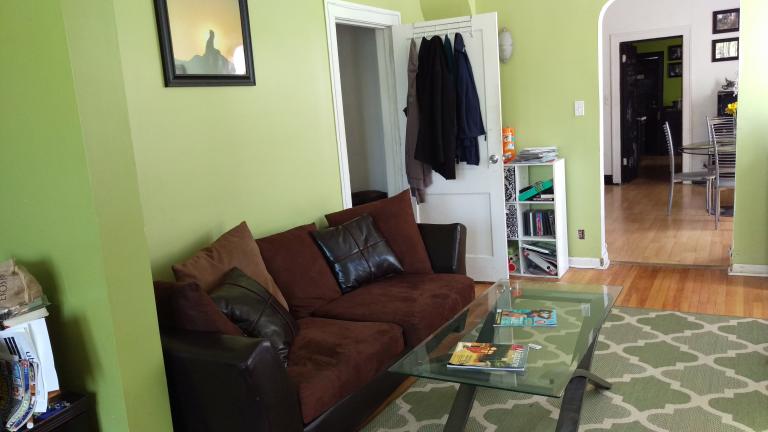 Business Good for Airbnb Host Despite Englewood's Bad Reputation
May 17, 2016: Meet the woman who makes her living hosting visitors from all over the world in every nook and cranny of her four-bedroom, two-bath home in the Englewood neighborhood on Chicago's South Side.
---