2016 was the deadliest year on record for transgender people in the United States, according to the advocacy group GLAAD. A series of portraits by Chicago-based filmmaker and artist Lilly Wachowski, best known as co-director of "The Matrix," serves as a tribute to the memories of 27 trans people killed last year – and allows the viewer to look them in the eyes.
In the second floor gallery of the Center on Halsted hangs an undulating row of small acrylic paintings on wood panels.
"They are set at the height of the person who was murdered, so it creates this amazing interactive experience where you are actually looking at the face of the individual who was murdered at their height," said Center on Halsted COO Kim Fountain.
At one end hangs a manifesto of sorts from Wachowski, where she writes of her urge to connect with and honor the lives lost. At the other end hangs the names of each of the dead, and a snippet about their life – people like DeeDee Dodds, described by the aunt who raised her as someone who loved making people laugh and smile, and Demarkis Stansberry, remembered as a man who worked two jobs and loved his fiancée, his dog and rapping.
"The transgender community [is] often targeted for violence, and particularly trans women of color," Fountain said. "Within the LGBTQ community, they're the highest rates of murder and violence. What's very particular about the violence and acts against them, it tends to be very proximate and close, and often times overkill is involved."
The gallery also features a portrait of T.T. Saffore, killed last September in West Garfield Park. Her death spurred a rally calling attention to the violence faced in particular by trans women of color. There's also a portrait of Amos Beede, who Fountain knew from a previous job in Vermont.
"Amos was a wonderful human being. He was well known in the homeless community, worked a lot with his friends in that community," Fountain said.  "He was murdered by three people in one of the homeless encampments. So we knew him and we mourned him, we worked with his family – it was a large family and there was a lot of grief counseling that had to happen, as well as helping the community understand what happened."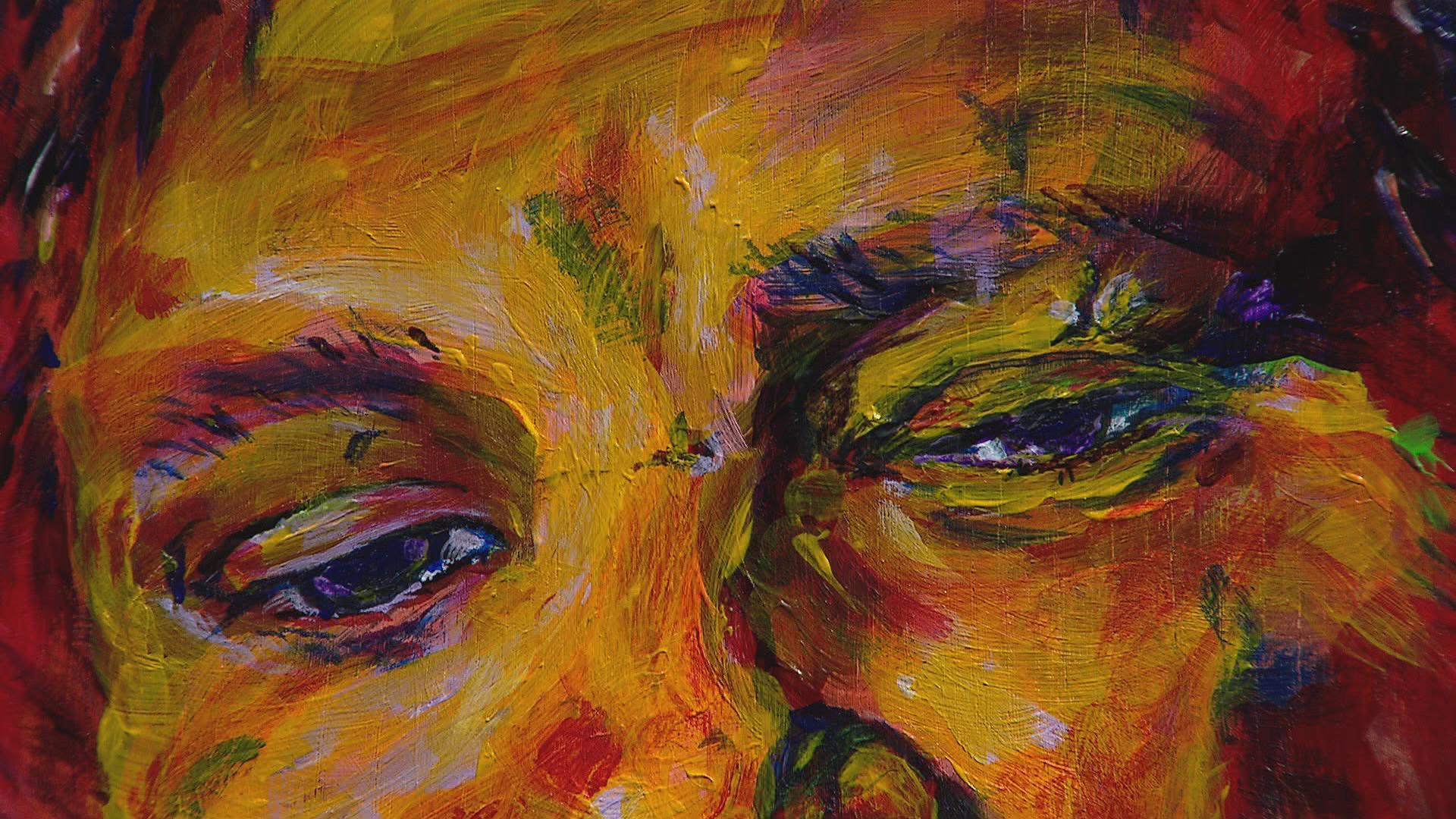 Wachowski began painting the portraits in July 2016, but wrote the accompanying text the day after President Donald Trump's inauguration. She urges the LGBTQI community to fight for and protect its own – and, to educate, a message Fountain echoes.
"I would really ask people to make the effort to educate themselves and their elected officials about how important it is to help protect the trans community," Fountain said.
The exhibit "Say Our Names" is on display at the Center on Halsted through July 11.
---
Related stories: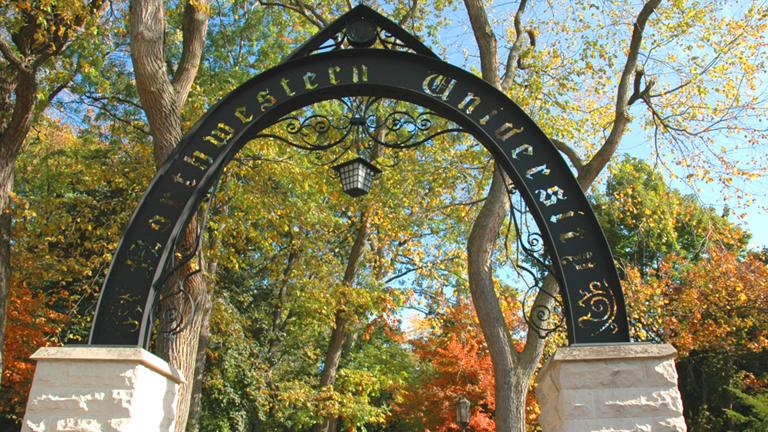 Northwestern Opens Gender-Neutral, Multi-Stall Bathroom
July 5: As the national debate over gender-neutral bathrooms continues, Northwestern says its new facility is the first of its kind at a major Chicago university.
---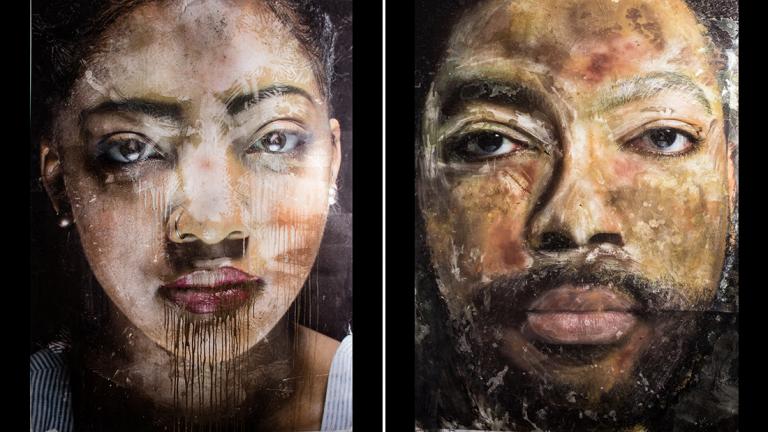 Chicagoan's Art a Celebration of Blackness, Tribute to Lives Lost
March 31: "I hope that when black people look at it they see how powerful and beautiful we are despite everything that's happened to us," said artist Ervin A. Johnson.
---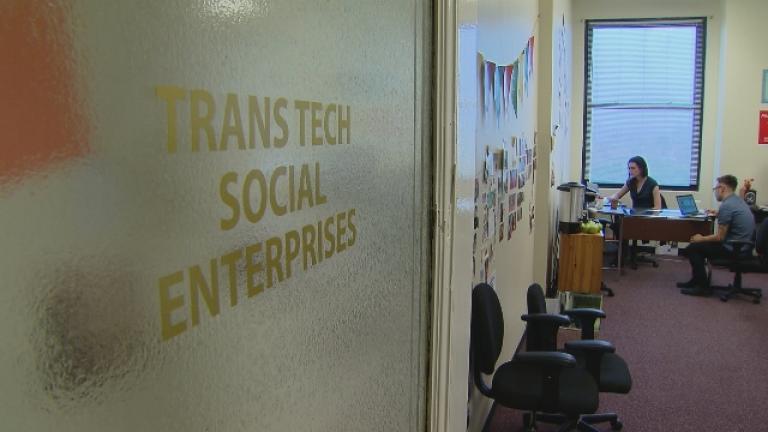 Local Organization Helps Transgender People Find Work
July 8, 2015: We take a look at a local organization that helps transgender people improve their work skills, find jobs, and overcome social stigmas facing the trans community.
---