The U.S. Supreme Court's recent decision making same-sex marriage legal across the country is celebrated as a turning point, but in many states it's legal for employers to fire workers based on their sexual orientation or gender identity. 
Some observers say transgender people face larger obstacles than gays and lesbians, with higher rates of workplace discrimination even as public awareness of the community is rising thanks to TV shows like Netflix's "Orange is the New Black" and Amazon's "Transparent," not to mention Caitlyn Jenner's recent cover feature in Vanity Fair. 
Angelica Ross says she knows firsthand what it's like to be discriminated against for being transgender. She says she transitioned from a male to female while working at a department store in 1999. She says she lost her job soon after her female coworkers complained about her using the same bathroom as they did. Ross says her next job, as a waitress, didn't end well either.  
"I had a man violate me in the kitchen," Ross said. "So I've experienced physically violence. I've experienced verbal violence: harassment, being fired. Being put into a place that I thought my only option would be to be in the adult industry or be an entertainer."
Ross eventually overcame these obstacles and is now the founding CEO and executive director of TransTech Social Enterprises in Uptown. TransTech launched last year and Ross says it works in two ways. 
First, it serves as a training academy to help trans people develop work skills like data entry and graphic design. Second, it links workers with an apprenticeship program. They can use the skills they've learned on projects contracted to TransTech and make money. 
The organization plans on launching a membership program that allows workers to use its office space and sign up for online courses, Ross said, adding that membership fees may vary from a flat rate or a sliding scale of 10 percent of what an individual makes while working at the office. 
One of the goals of TransTech is to break down stigmas attached to trans people. 
"Typically and historically, the trans community's value has been set for them," she said. "It's been set for them by society that says you are only entertainment value. So if you're not dancing on a stage for me, if you're not on some adult website, if you're not doing sex work, society has told us we have no value."
But Ross may have her work cut out for her.  
That's because the unemployment rate for trans workers is twice that of the general population, according to the 2011 National Transgender Discrimination Survey, which goes on to say it's four times higher for trans people of color.  That report also found that 90 percent of trans workers say they've been harassed or mistreated on the job.  
And only 19 states plus Washington, D.C. have laws on the books protecting transgender workers. 
Leslie Rouser, an executive assistant at TransTech, says employers can always find other reasons for firing a trans worker. 
"The best thing you can do is you can document everything that happens but continually seek out allies in your workplace and find a better workplace eventually," she said.  
The Illinois Department of Human Rights investigates discrimination complaints in a number of venues. According to department documents, there were at total of 117 complaints made last year based on sexual orientation. Of those, seven were transgender related. Altogether, the department found substantial evidence of discrimination in three cases, although 23 cases were settled between the employer and the worker. 
Kyle Palazzolo, a staff attorney with the LGBT rights group Lambda Legal, says there are a number of options for people to pursue if they believe they're being discriminated against. He recommends workers document instances of alleged discrimination and contact an attorney, the state's human rights department, or Lambda Legal's help desk (People can also find more information about their rights via Lambda Legal's Transgender Rights Toolkit). 
"Although there has been a tremendous amount of media attention and public discussion about transgender people over the last few years, we need to utilize this momentum to focus on ensuring that all people feel safe and respected in the workplace," he said. 
Ross says she hopes TransTech will help lead to safer workplaces for trans employees. 
"We're in the midst of an evolution, and trans people are just leading it, but we're a reflection to society that transition is hard—no matter what you're transitioning from or to," she said. "From a marriage for 40 years and that you never worked to now you want to gain skills in a technical world; from having a conviction background and no one will hire you because of that: When you work on the Internet, no one cares about those conviction backgrounds. No one cares what you look like, what you sound like."
TransTech is attracting attention from corporations like MillerCoors, which gave the company $10,000 last year, according to Ross. TransTech now has a sponsorship with the Human Rights Campaign. Ross says she now has an office at the nonprofit's headquarters in Washington, D.C.

While the legalization of same-sex marriage is celebrated as a turning point, members of the transgender community still face challenges when it comes to housing and employment. Kate Harrington-Rosen, TransWorks coordinator for Chicago House, a social service agency that serves people of the LGBTQ community, answered some questions via email relating to the struggles facing the local transgender community.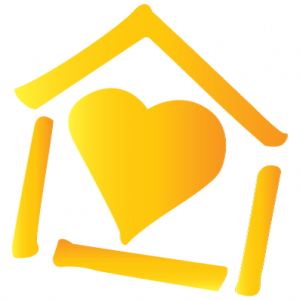 Q: What are some ways you're helping transgender people find and keep jobs?
The TransWorks program at Chicago House works one-on-one with our participants to help them identify and achieve their employment goals using a harm-reduction, client-centered approach that assumes that the client is the expert about their own lives and decisions. Career Specialists provide individual career counseling that includes support in creating a resume and cover letter, job development, interview preparation, and identification of job leads. We also conduct bi-monthly Job Readiness Workshops for our trans* and gender non-conforming participants that gives them the tools to be successful in their job search and in the workforce.  Finally, we also conduct competency trainings with local employers and service providers to help create workplaces that are inclusive and affirming of trans* people.  
Q: What are some of the challenges some of your clients face or report?
Starting from a macro level, what we know is that despite the fact that trans* individuals are more likely to have a higher level of education than the general population,  they experience double the rate of unemployment; this number doubles again for trans* people of color.  The reasons for this are systemic and cyclical. A young trans* person who is kicked out of their home because of their gender identity may not finish high school because they are living on the street; because they do not have a high school diploma, they are unable to find a job; because they cannot find a job, they cannot support themself, and are forced to turn to survival crimes such as sex work and theft. Engaging in survival crime often leads to arrest and imprisonment, which then means this person has a criminal record, something that will make it even more difficult for them to find work. Because they are unable to find work, they must continue engaging in the underground economy: the cycle starts all over again.
Q: How does Chicago House work with these individuals to build self-worth and confidence?
A huge part of our work is creating a space where participants feel affirmed in their identity. We believe that each client is an expert in their own lives, and that each client has the capability to find and secure a job that will allow them to support themselves and thrive. We support our clients regardless of their level of work experience, their criminal background, or their field of interest.  Another way we support clients in building confidence is through creating trans* specific spaces, such as our job readiness workshop; participants in the workshop learn, grow, and network together in an inclusive, affirming environment.  In addition, in the fall we will launch a mentorship program that pairs trans* job seekers with trans* folks who are in the workforce to offer further support and encouragement.
Q: What are some of the successes you've seen with your clients?
We see success stories every single day, and I think it's important to note that getting hired is not the only way we measure success. Each week at our weekly drop-in Job Club at the Center on Halsted I meet new people who- despite the barriers and discrimination they have faced- are ready to access services and start working towards their employment goals.  I see each of those conversations as a success. When a client is able to gain stable housing, or maintain their housing, because they are earning a living wage that allows to support themself, that is also a huge success. In terms of employment specifically, in the last 2 weeks alone two of our clients gained employment in their field of choice, both making significantly higher than minimum wage. Both clients will receive healthcare benefits and paid vacation and sick days through their jobs.
---