Chicago might be called the Second City, but we can lay claim to a few big historical firsts. Geoffrey Baer shares his favorite firsts and answers a viewer question about the story of Sam Insull on this week's encore edition of Ask Geoffrey.

I love 'firsts.' As a passionate researcher what are your favorite firsts? Such as first public school, first dog park, first L-ride, first woman to hold public office in the city of Chicago, first public water taxi on the Chicago River?
–Virginia Greene, Chicago
Historical firsts can be tricky things. They're hard to verify, susceptible to regional boosterism, and very often, the devil is in the details. For instance, Chicago loves to lay claim to the first-ever skyscraper. The 1885 Home Insurance Building is generally credited as the first skyscraper since it was the first to have been supported entirely with an internal steel frame. However, a forensic analysis of the building after its demolition suggests that its heavy masonry walls might have been more than just a skin. They might have actually helped create lateral support. And who decided that an internal metal skeleton was the single defining criteria for a building to be called a skyscraper anyway?
Another first commonly attributed to a Chicagoan is the first cardiac surgery, performed by surgeon Daniel Hale Williams at Provident Hospital in 1893. But two years earlier, in 1891, a surgeon named Henry Dalton performed a very similar surgery in St. Louis. But Dr. Dalton ligated or closed off a coronary artery whereas Dr. Williams actually sutured it. A distinction without a difference?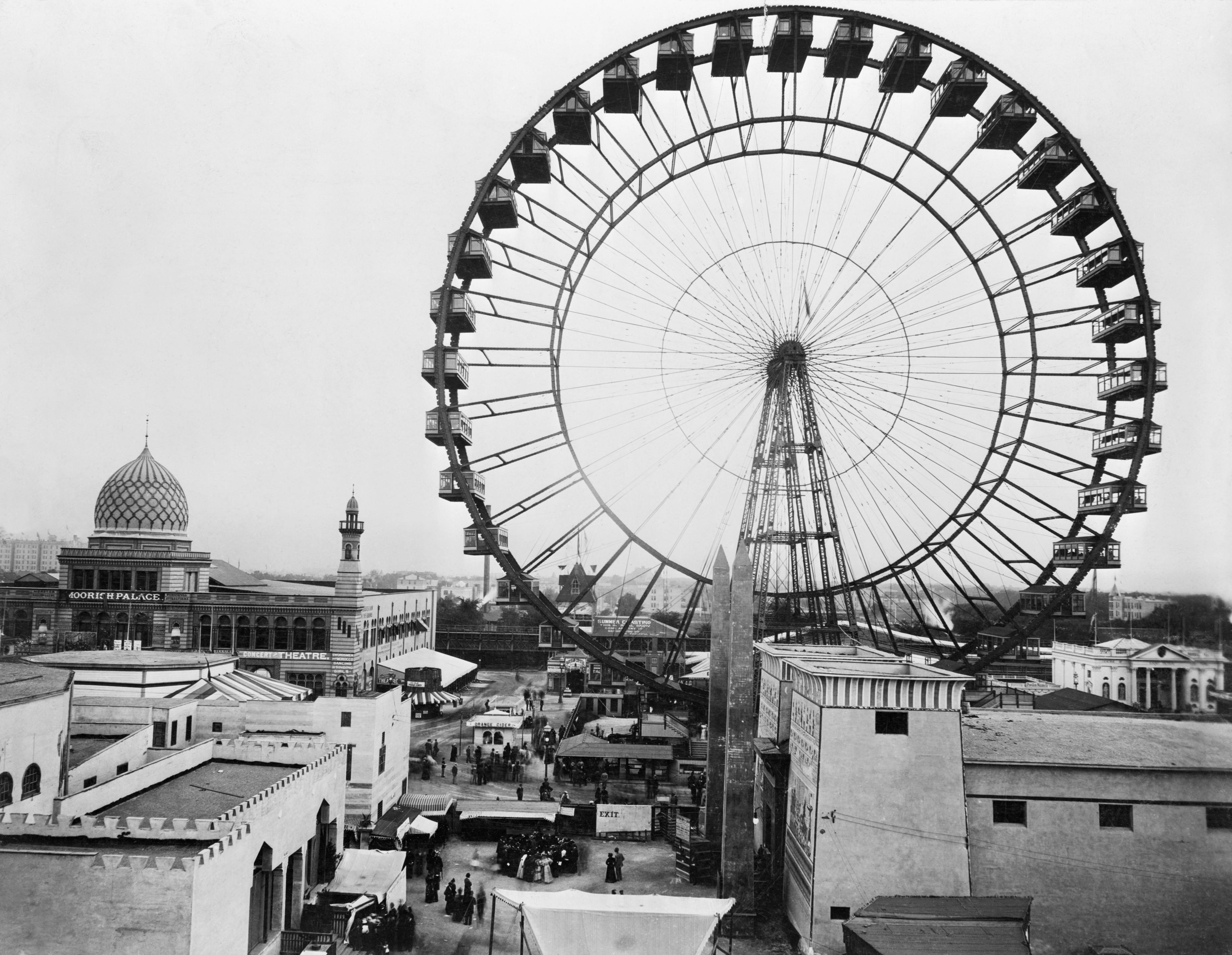 Or there's the one everyone knows, the Ferris wheel. George Washington Gale Ferris designed the ride for the 1893 World's Columbian Exposition as a spectacle to rival the Eiffel Tower
While it was definitely the first Ferris wheel, since George Ferris designed it, it wasn't the first ride of its kind. Wooden rides called "roundabouts" or "pleasure wheels" up to 50 feet high had been in use at fairs in New Jersey for a couple of years. George Ferris actually rode one. His modifications to the concept allowed him to blow up the roundabout to five times its New Jersey size. Clearly, he made no little plans.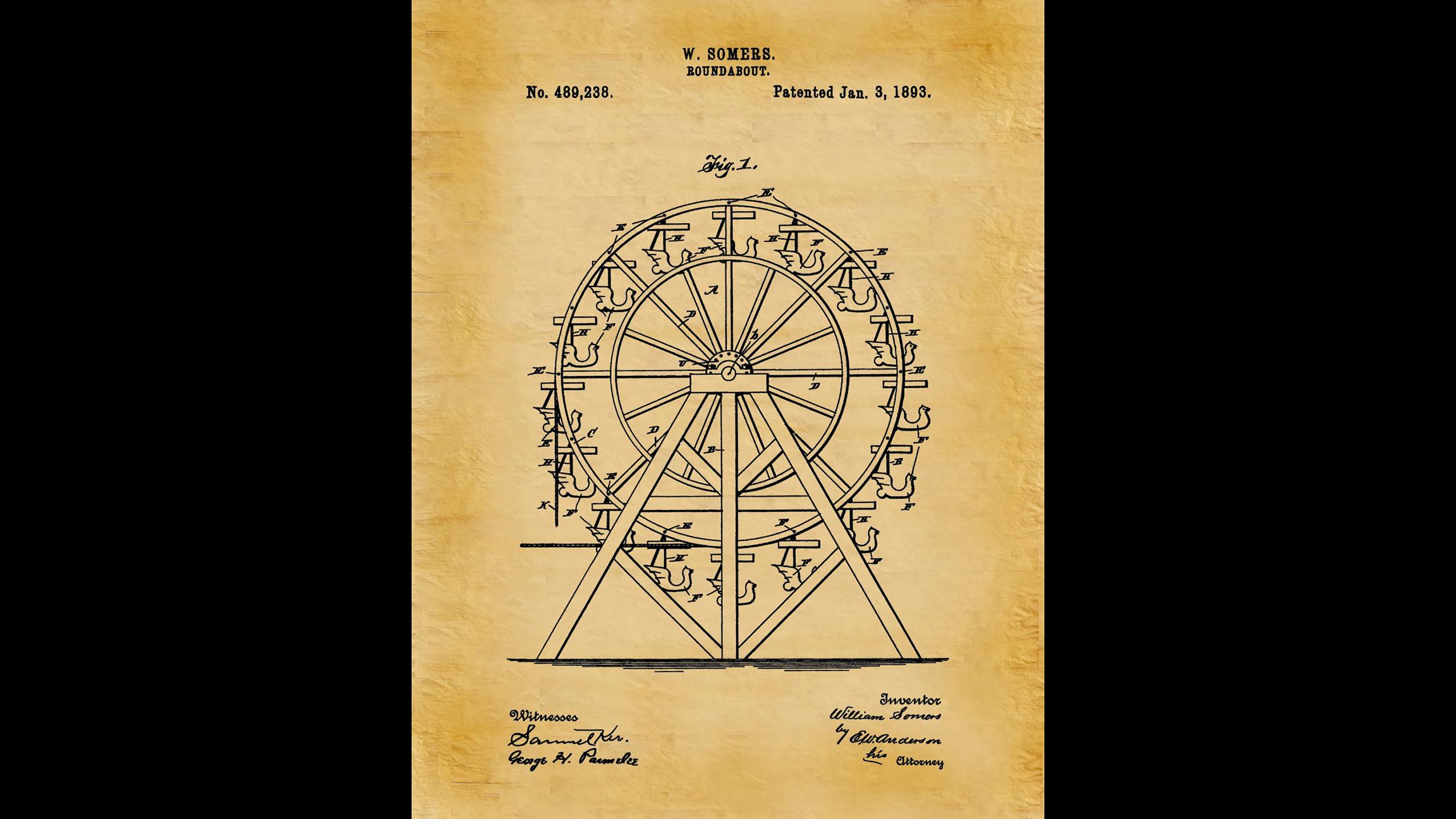 Speaking of the Columbian Exposition, there are some things we can definitely say were firsts.
Chicago's first 'L' line was built south from the Loop in 1892; a year later it was extended farther south to carry people to the World's Fair. Cracker Jack made its debut at the fair – but it was called "Candied Popcorn and Peanuts" at the time. Juicy Fruit gum and Cream of Wheat also first appeared at the fair.
The zipper was first demonstrated at the fair by inventor Whitcomb Judson – but it was called the "clasp locker" and it was a very clumsy version of the zipper we all know today.
According to the Smithsonian, the Pledge of Allegiance was originally written in 1887, but after some revision it was first spoken aloud by Chicago schoolchildren in 1892 to coincide with opening ceremonies for the fair held the year it before it actually opened.
And here's a neat one – you know those penny press machines that show up at tourist traps all over the world, where you drop in a penny, turn a crank, and out pops a flattened penny with a new design commemorating, say, Navy Pier? They're called elongated coins, and according to Angelo Rosato who literally wrote the book on elongated coins, the first ones in the U.S. were made at the Columbian Exposition, with several different designs.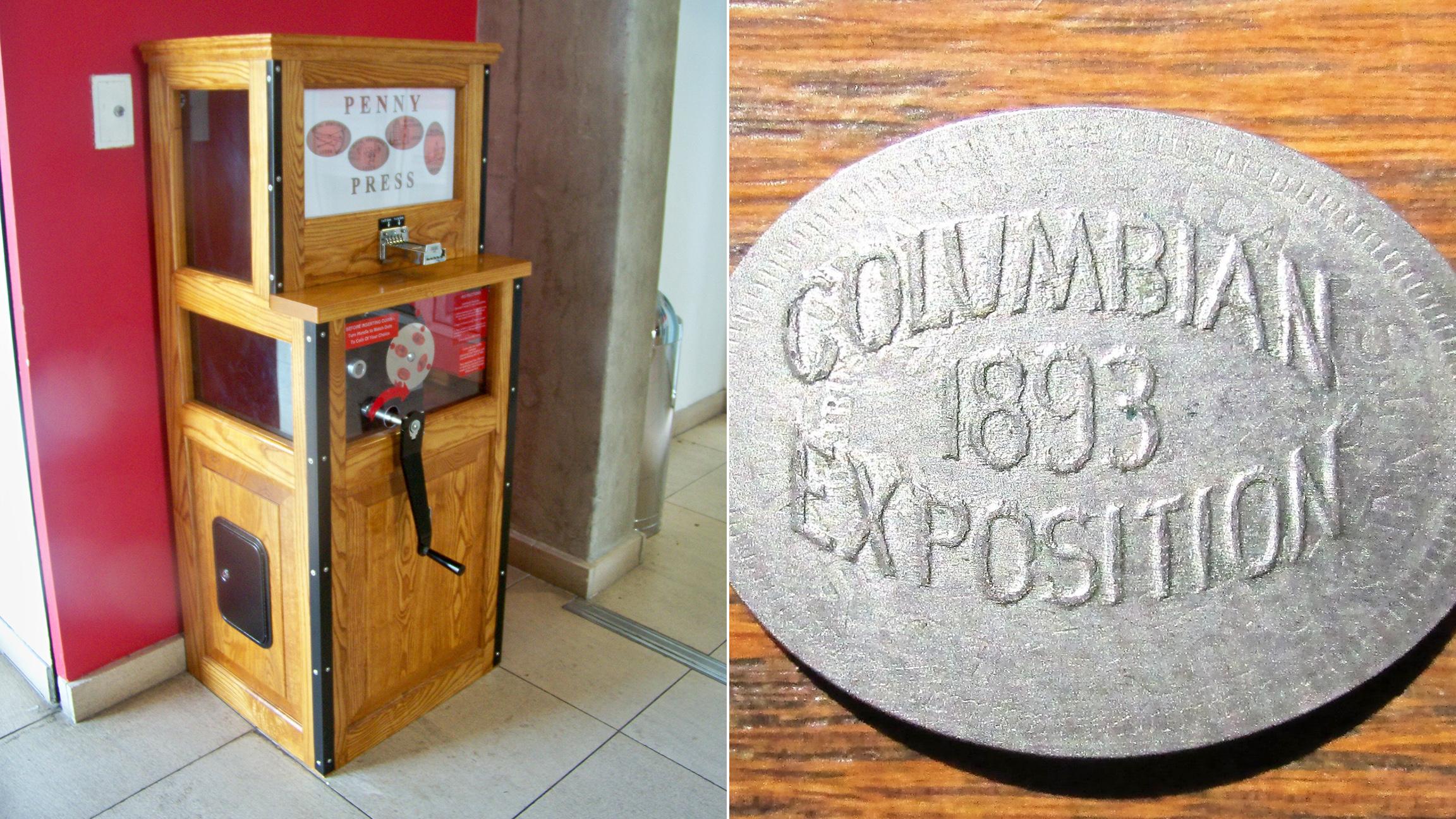 And finally, we have no way to really prove this, but this one was just too irresistible to leave out. We came across it in our research for our upcoming show about Navy Pier. Supposedly, the world's first in-flight movie happened in Chicago at the 1921 Pageant of Progress at Navy Pier. The 11-passenger hydroplane the Santa Maria showed a short promotional film titled "Howdy Chicago!"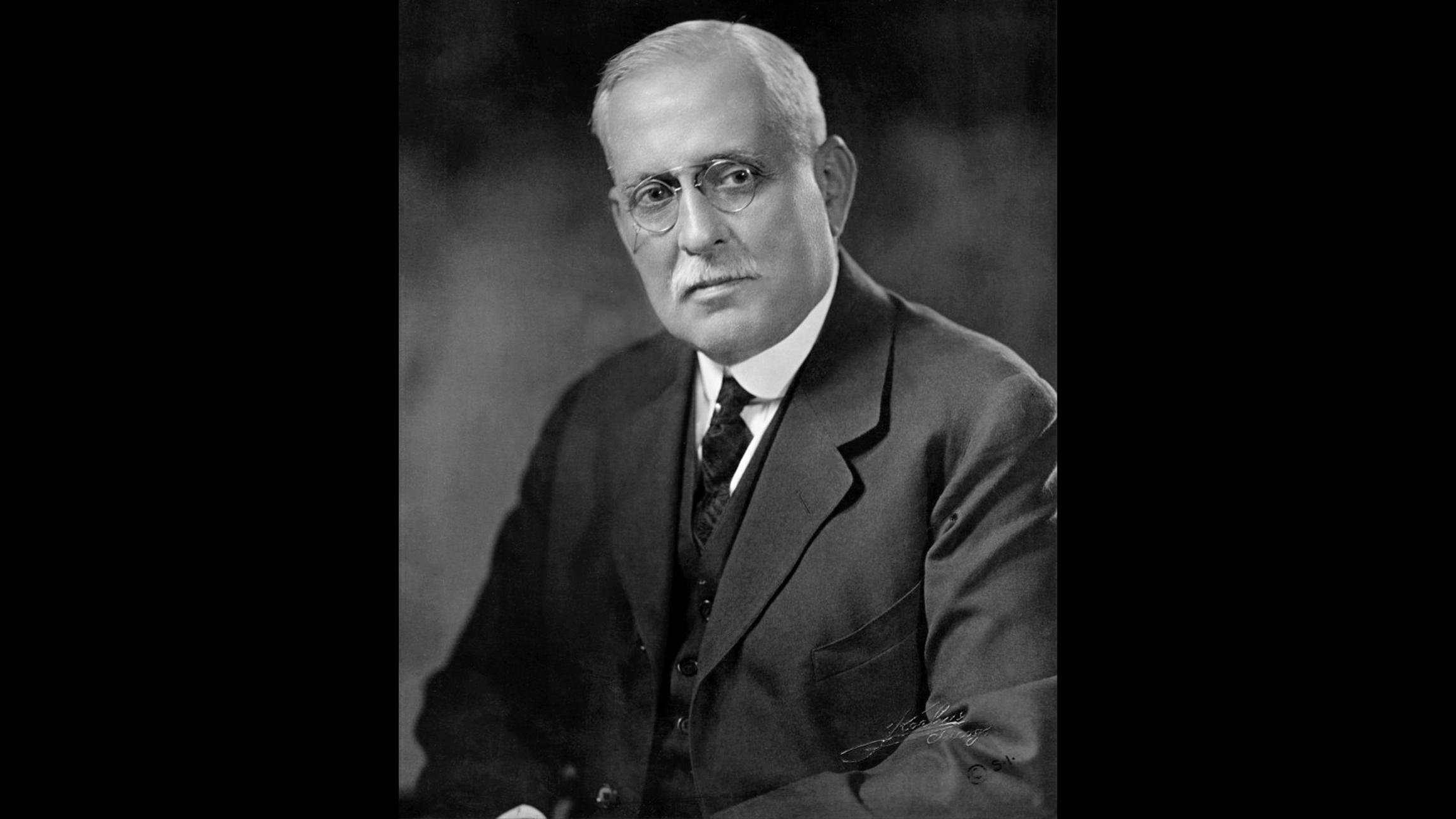 Can you give us your take on Sam Insull? To me, he is an interesting and surprisingly unheralded Chicago historical figure.
–Jim Lyman, Wilmette
Samuel Insull made his fortune in a cutting-edge technology – electricity. He was a towering figure in Chicago history who, among other things, helped create the North Shore we know today, but what most people know of him is the last chapter of his story when he fell from grace and was demonized.
Insull was born in London, 1859. Thomas Edison launched Insull's career by hiring him as his personal secretary after Insull moved to America at age 22. By 1892, he was president of the Chicago Edison Company. He rescued the struggling company by buying up all of its competitors and creating Commonwealth Edison, which supplied virtually all of Chicago's electricity. Insull was also instrumental in consolidating all of Chicago's "L" lines. Electric railroads after all are big customers of electric utilities.
In 1916, Insull bought a struggling trolley line that ran between Waukegan and Evanston and renamed it the North Shore Line. Within two years, Insull introduced direct service from Chicago all the way to Milwaukee using Chicago "L" tracks, streetcar tracks and the Chicago and Northwestern right-of-way.
But traveling to Milwaukee through suburban streets was slow. So Insull bought up vacant low land in the Skokie Valley to the west where Edens Highway is today and built a second route. Today's Skokie Swift runs on the tracks Insull built for that route.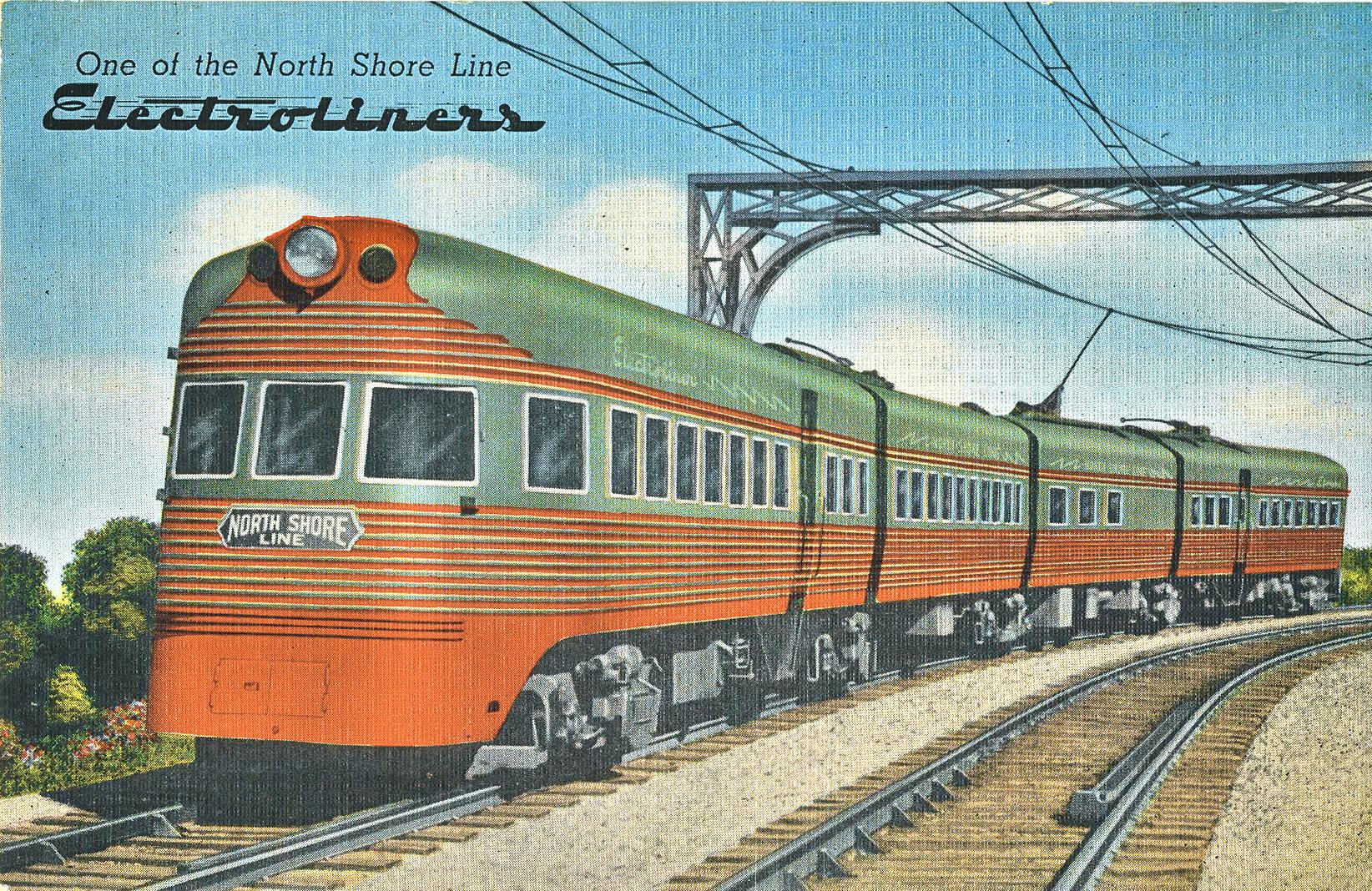 His sleek new trains called "electroliners" whisked people to Milwaukee in less than two hours. Yes, we had high speed rail nearly a hundred years ago! But it wasn't the riders that Insull was interested in. In his memoir, Insull wrote that inter-urban electric trains were acquired to "develop the rural countryside into populated suburbs, which would need to be supplied with electric power." Insull ran the power lines along his Skokie Valley right-of-way. They're still there today. The North Shore Line lived on until interstate highways finally put it out of business in 1963. The tracks are gone now and in many places the old train line is a bike path.
Insull also has an architectural legacy. In 1914, Insull commissioned architect Benjamin Marshall to design his 30-room mansion in Vernon Hills. You may know it now as the Cuneo Mansion. The mansion is a Venetian-style fantasy, featuring a skylit great hall with a grand staircase. The 75-acre grounds designed by Jens Jensen include a lake, formal gardens with fountains and statuary, and a private nine-hole golf course.
And as most people know, he also built Chicago Civic Opera House, a towering Art Deco building which today is home to the Lyric Opera of Chicago.
Insull's story did not end well. His empire had been financed by scores of mom-and-pop investors all over the Midwest. When the Great Depression hit, they saw their life savings wiped out. He became a despised figure, even a scapegoat for the Depression.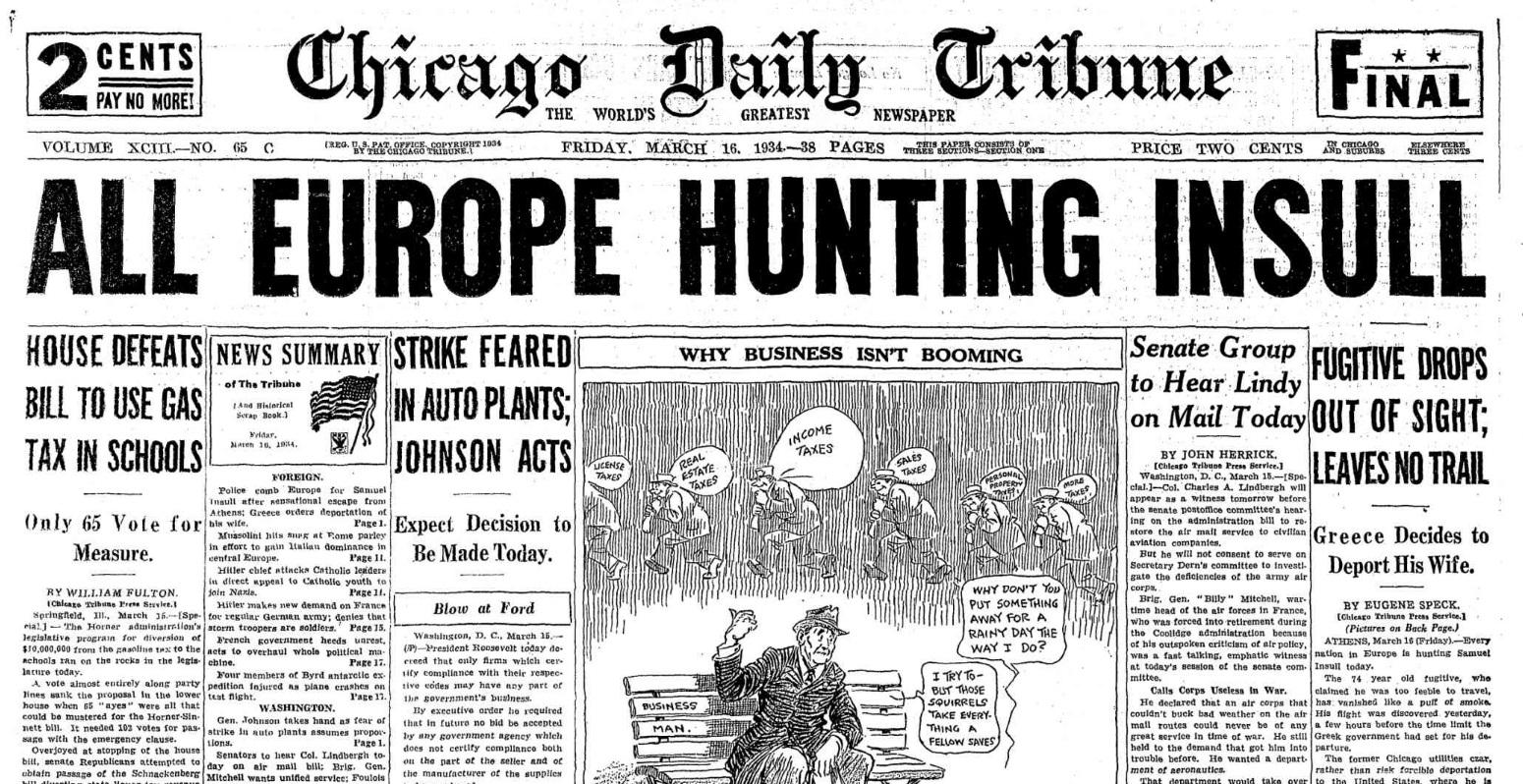 Insull fled to Europe and was captured at sea after being denied entry into Romania. He was returned to Chicago for trial. After all that, he was acquitted of all charges and retired to Paris, where he died of a heart attack on – ironically enough – a subway platform.
His house had a happier ending. Insull's home was purchased by John F. Cuneo, a gentleman farmer, philanthropist and founder of the Cuneo Press. The mansion became the farmhouse for Cuneo's Hawthorn-Mellody Dairy. (Those of you who were schoolkids in Chicago will remember the name Hawthorn-Mellody from your lunchtime milk cartons, and North Shore kids in particular will remember taking field trips to the Hawthorn-Mellody Dairy.) The home is now a museum and conference center owned by Loyola University, which holds classes there and offers tours of the historic home.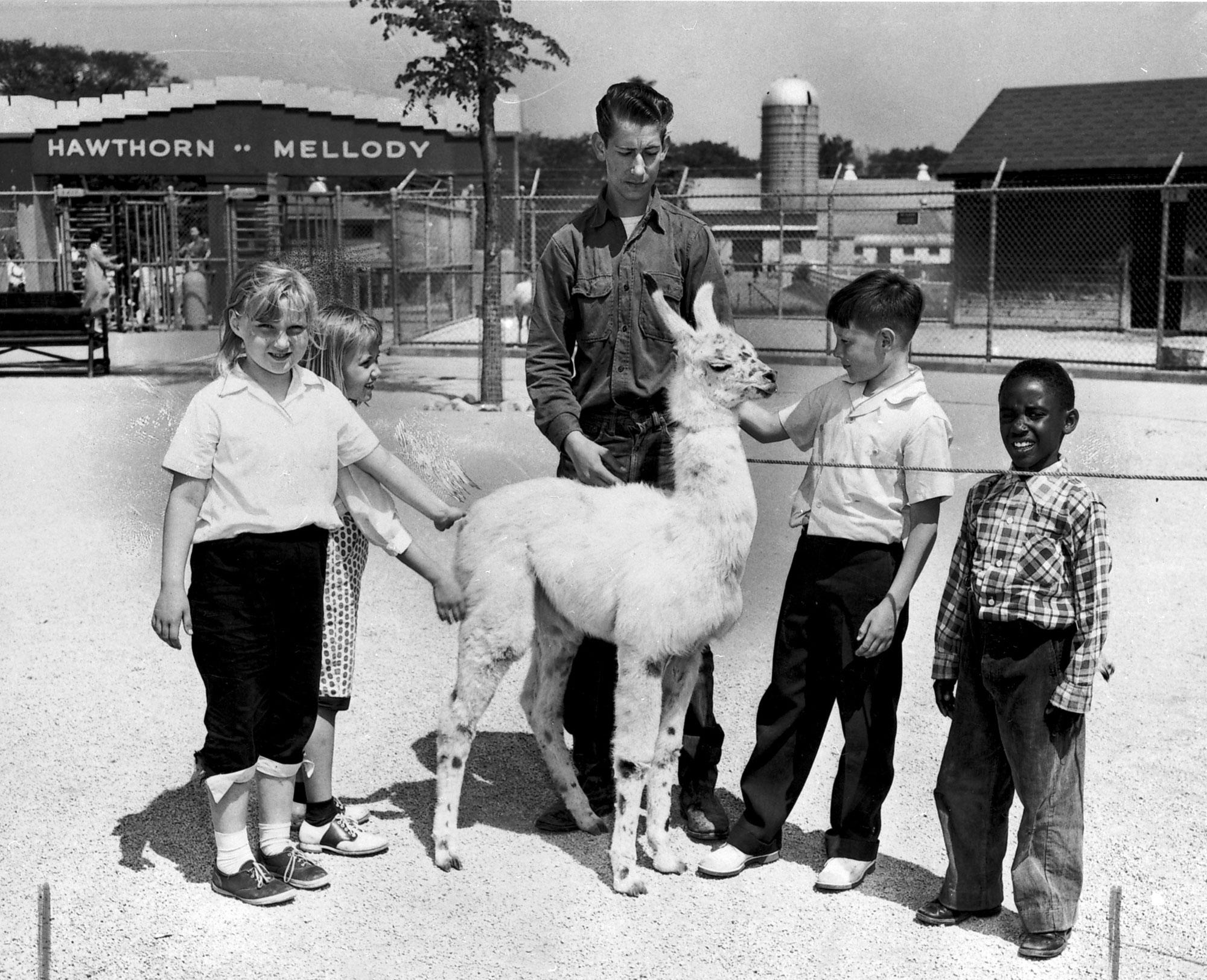 Note: This episode of "Ask Geoffrey" first aired on Sept. 22, 2016.
---
More Ask Geoffrey: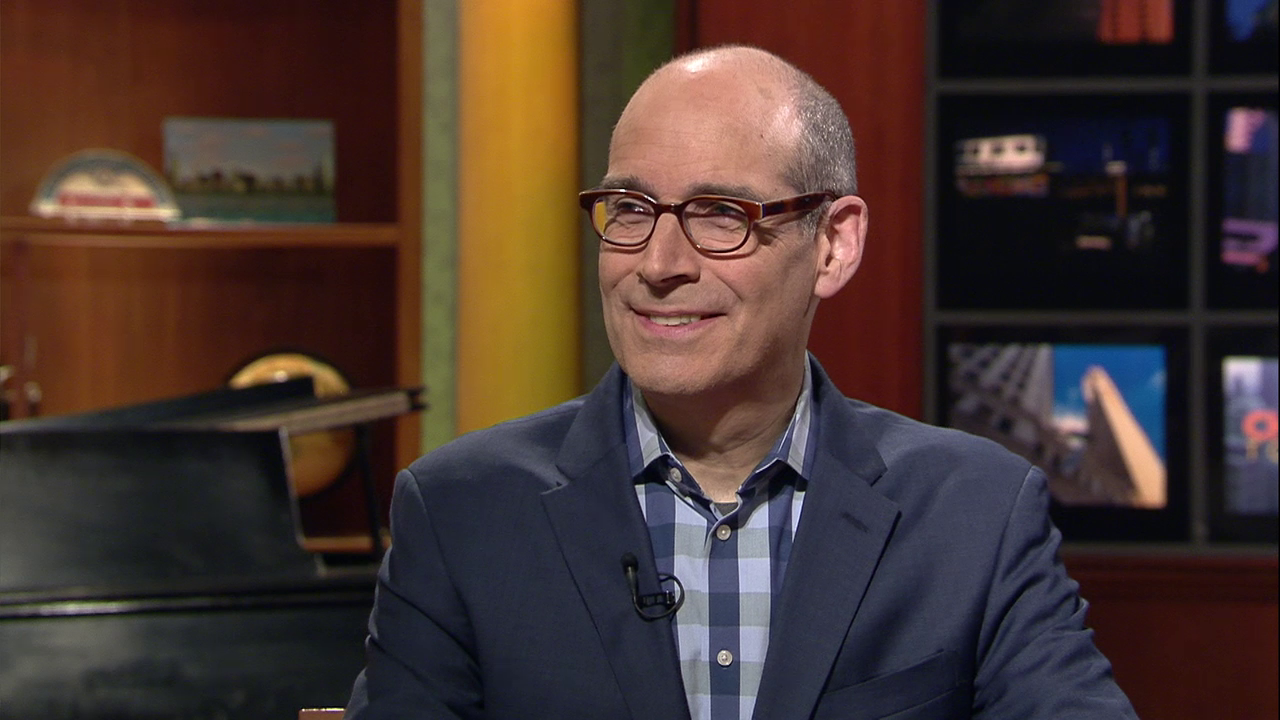 Did you know that you can dig through our Ask Geoffrey archives? Revisit your favorite episodes, discover new secrets about the city's past, and ask Geoffrey your own questions for possible exploration in upcoming episodes. Find it all right here.
Do you have a question for Geoffrey? Ask him.
---