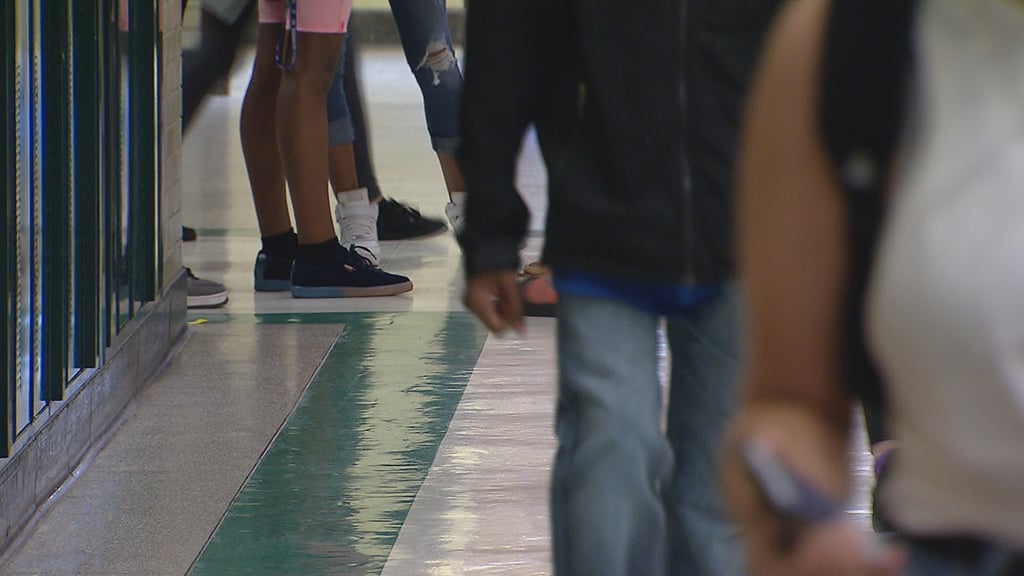 Gov. Bruce Rauner has said he'll sign GOP-backed Senate Bill 1124, but the bill has a long way to go before it can reach his desk. (Chicago Tonight)
A Democrat-backed solution to Illinois' broken education funding model is now facing Republican response in the form of a second Senate bill aiming to fix the nation's least equitable funding formula.
Both bills promise to distribute new money to school districts statewide, but they differ in establishing base funding levels and how they handle Chicago Public Schools.
State Sen. Jason Barickman, R-Bloomington, this month introduced an amendment to Senate Bill 1124, another evidence-based funding model he sees as a bipartisan compromise in line with a framework drafted by Gov. Bruce Rauner's education funding reform commission earlier this year.
"Our legislation focuses on agreed-to principles and best practices to create real equity by treating all districts and students fairly under one system, regardless of zip code," Barickman said in a press release. "Now the data from ISBE clearly demonstrates that this is the most equitable plan for all students."
Both Barickman and state Sen. Andy Manar – the chief sponsor behind the Democrat's plan, Senate Bill 1 – say their bill puts Illinois on the best footing for the future. Barickman points to simulations from the Illinois State Board of Education that show a district-by-district breakdown. Funding Illinois Future – a group of about 200 school districts statewide – has backed SB1.
In terms of how they distribute new money to districts, the two are basically mirror images of one another.
Both rely on an evidence-based approach, holding individual districts harmless for their current funding level (more on that later) and building off that total to ensure they're able to reach adequacy targets – the amount of money needed to properly educate every student.
Both group districts into four tiers based on need, and Barickman says they each include safeguards for special education students and English language learners.
And most importantly, both promise per-pupil funding increases for every one of Illinois' 850-plus school districts, with the biggest gains going to high-poverty schools furthest from their adequacy targets.
In side by side analysis, 1124 does better job of putting State $ in the hands of those districts with higher poverty concentrations

— Jason Barickman (@jasonbarickman) June 22, 2017
---
But differences arise in how the two bills calculate those base funding levels and how they handle Chicago Public Schools.
While SB1 uses a district-level "hold harmless" – meaning it builds off individual district's current funding levels – Barickman's bill goes at a per-pupil level, a difference Manar said will actually cost hundreds of districts funding down the road.
"When you go to a per-pupil hold harmless, your hold harmless is based on enrollment, so that will impact districts that are losing students or losing population," he said. "Those just happen to be the least-funded districts in the state, which is what the new formula is designed to help."
CPS is the lone district in Illinois responsible for covering its teachers' pensions (that payment is due Friday). SB1 accounts for this by adding additional state money to offset the effect this has on Chicago's local funding capacity. Or as Center for Tax and Budget Accountability Executive Director Ralph Martire told Chicago Tonight earlier this month, it recognizes the reality that Chicago has less money to spend in the classroom because it's using those dollars on pension payments.
Opponents of SB1 see this instead as a bailout for the cash-strapped district. Barickman says his bill treats each district equally in calculating base funding minimums. Instead of sending hundreds of millions of dollars to CPS, SB1124 would divvy that money up among all districts across the state.
CPS pensions would then be handled in a separate House bill that would turn responsibility for those payments over to the state.
Barickman's bill also handles CPS block grants differently. Both plan to eliminate those payments by adding it to Chicago's base-level funding. But a sticking point arises over value – SB1 includes the full $250 million grant, while SB1124 adds just a portion of that, worth about $50 million, according to NPR.
Those changes have not been well-received by the district.
"It would use the money taken from Chicago to give to other, wealthier districts," CPS CEO Forrest Claypool said during Wednesday's Board of Education meeting, comparing SB1124 to another, high-profile piece of GOP legislation.
"It's reverse Robin Hood education funding – take from the poor, give to the rich – eerily similar to Donald Trump's ugly and mean-spirited move to give the wealthy a tax break while slashing health care benefits for those who need it."
A CTBA analysis published Friday also claims SB1124 would actually move CPS further away from its adequacy target than it already is.
In an emailed response to Claypool's statement, Barickman said the goal of his bill is to simply treat all districts one way: fair.
"CPS is treated fairly in our legislation," he said. "The district would actually receive additional funding next year under our plan. Negotiations continue in the Capitol – but we won't waiver from our goal. We need to fix the state's funding system."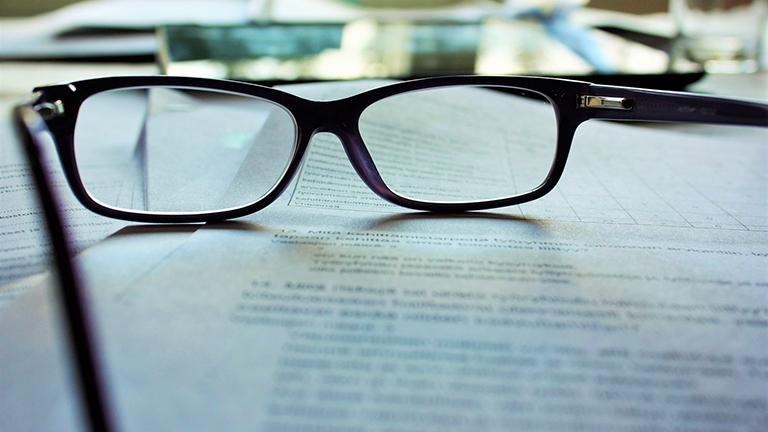 Document: Read more about how SB1 would work here.
---
SB1 – which remains held on a senate procedural vote – has extensive Democratic support, enough to pass through both the House and Senate, but Rauner has said he'll veto the legislation if it reaches his desk.
"The Governor supports legislation that would provide equitable funding for schools across our state," Rauner spokeswoman Eleni Demertzis said. "He believes we should have the strongest schools in every neighborhood and in every community, in Chicago and beyond. Unfortunately, the city of Chicago continues to push legislation that singles out its own school district at the expense of others."
Though it hasn't been voted on in the House or Senate yet, SB1124 has already received the governor's blessing. But with Republican minorities in both houses, and Democrats already tied to SB1, it's unlikely it will make it out of the Legislature without further compromise.
Democrats likely hold the advantage here, as they're sitting just a few votes shy of veto-proof majorities. But achieving that means flipping a handful of Republican votes – a task that has become even more difficult now that there's a GOP-backed proposal on the table – or convincing Rauner to sign SB1.
"This time next year we don't want to be having this debate," Manar said, "we want this system to have certainty and stability for our state's public school districts."
Follow Matt Masterson on Twitter: @ByMattMasterson
---
Related stories: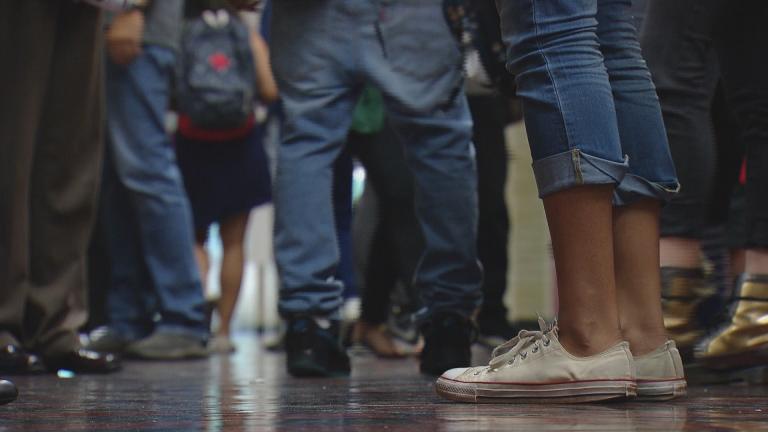 How SB1 Would Rewrite Illinois' Broken Education Funding Formula
June 7: The Democrat-backed bill would increase state funding to every public school district in the state. But it still faces an uncertain future as critics chide what they see as preferential treatment for Chicago Public Schools.
---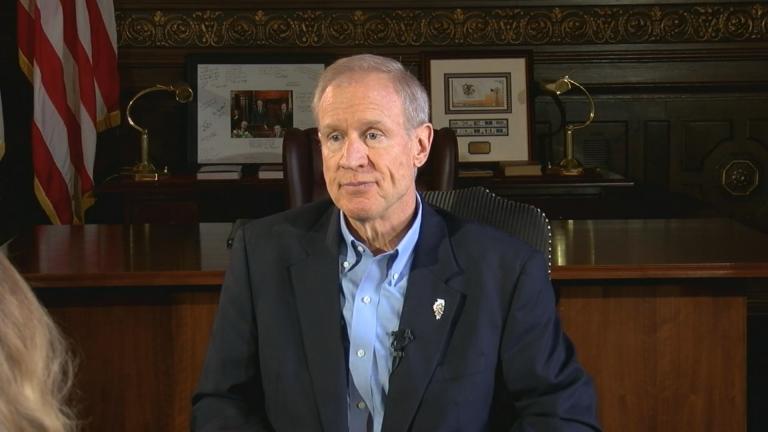 Rauner: 'We May Have to Resort to a Special Session'
June 1: Gov. Bruce Rauner sits down with Amanda Vinicky to talk about the next steps in Springfield.
---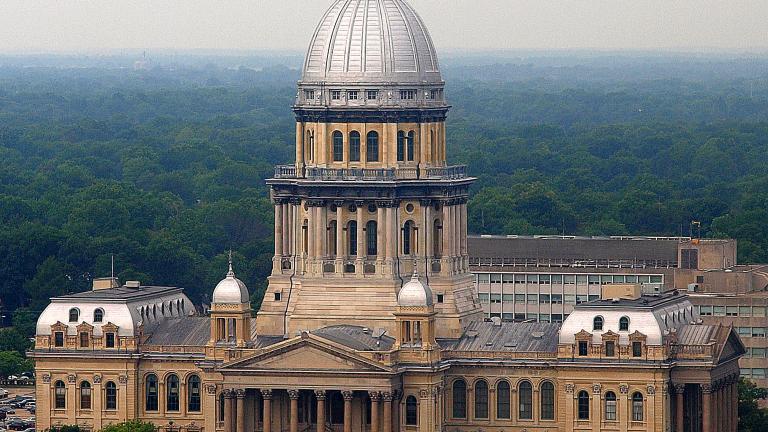 No Budget Vote on Deadline Day; Gridlock Extends into June
May 31: It's the 700th day of Illinois' historic budget stalemate and the final day of the General Assembly's scheduled spring session—and still no budget in sight. The Illinois House will now push budget negotiations into June, when rules change for passing legislation.
---