Senate Republicans are trying to rally support within their party to vote on, and pass, a new health care bill before the Senate breaks on Monday for a July Fourth holiday recess.
If the bill is passed, the GOP will get one step closer to repealing and replacing Obamacare, a goal set by Republicans when the Affordable Care Act took effect seven years ago.
The Senate's bill, called the Better Care Reconciliation Act, looks similar to the House bill Republican representatives narrowly passed last month – with a few exceptions.
Perhaps most notably, the bill includes deep cuts to Medicaid, a public health insurance program that covers nearly one in five Americans, including low-income, disabled and elderly people.
Starting in 2021, the BCRA would decrease federal funding to the Medicaid expansion program, which covers millions of people under Obamacare. The bill would also change how federal Medicaid contributions are calculated by setting a per-enrollee limit that adjusts annually for inflation.
To pass, the bill needs at least 50 of the Senate's 52 Republican senators to vote for it, but several Republican senators have publicly expressed disapproval of the bill.
Some conservatives, like Kentucky Sen. Rand Paul, don't believe the Senate bill goes far enough to repeal Obamacare, while others, like Maine Sen. Susan Collins, are concerned how proposed Medicaid cuts may impact constituents.
The bill is likely to change as Senate Leader Mitch McConnell tries to win votes for it.
On Monday, the bill was revised to include a penalty for people who don't maintain coverage for at least 63 days. In lieu of an individual mandate, which the bill doesn't include, this lock-out penalty aims to keep people from only seeking coverage after they become sick.
The Congressional Budget Office released its analysis of the Senate bill Monday, reporting that 22 million Americans would lose health coverage by 2026. That's slightly less than the 23 million uninsured people the CBO projected under the House bill.
"The House bill was extremely problematic in how it thought about markets," said Amanda Starc, associate professor at Northwestern University's Kellogg School of Management. "The Senate bill thinks more carefully than the House bill does about the consequences of different policies to the stability of insurance markets. And then there are a set of trade-offs in between how we think about taxes and how we think about coverage, especially in the Medicaid program, that are not the trade-offs that I would make.
"The Senate bill is less good policy than the current policy but I understand where they're coming from even if I strongly disagree with it. The amount of money we're going to spend on Medicaid is slated to go down dramatically."
"The path we're on is not sustainable. Almost anything would be better," said Mark Gurda, president of the Northbrook-based insurance company Castle Group Health. "It's just to what degree can we make it better and at what pace. The most offensive part of the bill, to me, is the requalification of Medicaid every six months that begins in 2018, versus every year. That seems like such a small thing, but it's such a big inconvenience and saves so little.
"As the bill stands right now, there's no reason for anybody with progressive views to object to this – at least until 2020. For people who pay for insurance, the system is on the brink of tilting to where you don't have the people to support any sort of private health care system. We need this bill because the insurance companies are going to walk away."

On the show
Starc and Gurda join host Phil Ponce in discussion Monday.
---
Related stories: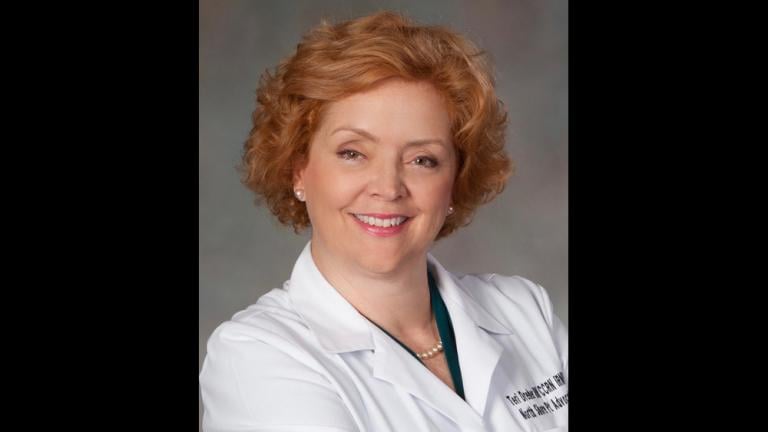 Nurse's Passion Leads Her to Patient Advocacy
June 20: Navigating the ever-changing landscape of health care can be difficult. Meet a local patient advocate who's made it her life's work to help others.
---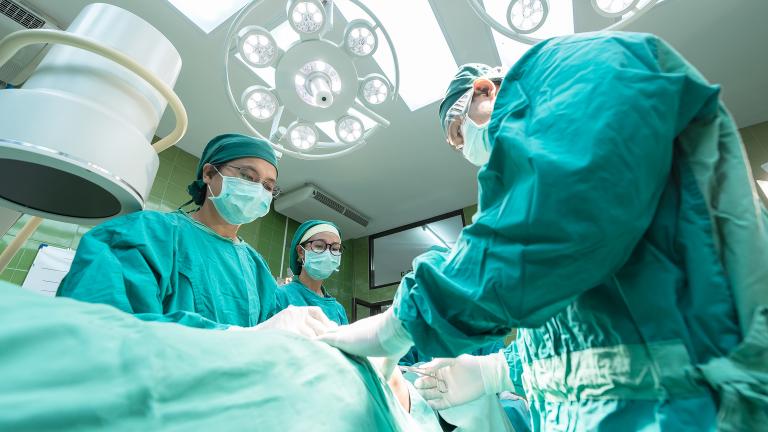 Judge Rules on State Payments to Medicaid Providers
June 7: U.S. District Court Judge Joan Lefkow is directing the cash-strapped state to put more money into Medicaid.
---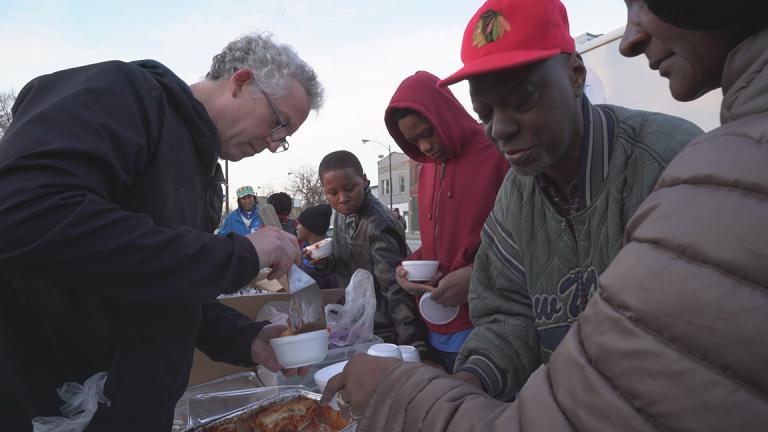 The Night Ministry Offers Aid, 'Human Connection'
May 2: Chicago Tonight rides along with the Rev. Faith Miller and the rest of the Night Ministry for a scheduled stop in the Back of the Yards neighborhood.
---