After an ill-fated attempt in March, House Republicans passed a health care bill Thursday that rolls back several features of the Affordable Care Act, also known as Obamacare.
The vote was tight and largely split along party lines, with the bill passing 217-213. Twenty Republicans and all 193 Democrats in the House voted against it.
All seven Illinois House Republicans voted in favor of the bill.
A day before the vote, three Chicago-area Republican Reps. Peter Roskam, Randy Hultgren and Adam Kinzinger were mum on how they'd vote, telling the Chicago Tribune they were still reviewing the bill.
In a press release Thursday explaining his vote, Hultgren pointed to increasing premiums and a lack of insurance carriers in his 14th Congressional District.
"I have had great concerns about this bill, and expressed those to Speaker Ryan and House leadership," Hultgren's statement read. "But doing nothing isn't an option, which is why I supported this amended bill as an important next step in the longer process of broader health reform that will benefit Illinois."
The GOP-backed American Health Care Act ends government subsidies to help poorer individuals pay for health insurance, replacing them with tax credits, and halts Medicaid expansions by states to cover low-income citizens.
Illinois Gov. Bruce Rauner, a Republican seeking re-election next year, said the bill is "of deep concern to our administration" in a written statement released Thursday.
Rauner cited the hundreds of thousands of Illinoisans that rely on the state's Medicaid expansion while calling Obamacare "a seriously flawed law that should be changed."
Cook County Board President Toni Preckwinkle and Cook County Health and Hospitals System CEO Dr. Jay Shannon called the impact of the bill's passing "devastating," also referencing those covered under Obamacare and its Medicaid expansion.
"Forty percent (40%) of our health plan members are now at risk of losing their coverage with no viable options," read the press release. "They may be forced to discontinue medicine for chronic diseases, return to the emergency room for basic health needs or wait until they are acutely ill to seek the most expensive care."
The House bill eliminates the individual mandate, an Obamacare tax penalty on those who can afford health care but choose not to be covered. It also scraps tax penalties to upper-middle income and wealthy Americans that were used to pay for expanded coverage.
A recent amendment to the bill allows states to seek a waiver from charging people with pre-existing conditions the same amount as healthy people – an Obamacare requirement. This would apply to sick people whose insurance coverage has lapsed.
The bill will now head to the Senate, where at least 50 of the 52 Republican Senators will have to vote in favor of it if Senate Democrats and Independents vote against it.
In that scenario, Vice President Mike Pence would be the tiebreaking vote.
Joining us to give their perspectives on the health care bill that passed through the House is Wendy Netter Epstein, an associate professor at DePaul University's College of Law and Faculty Director of the school's Jaharis Health Law Institute, and Richard Baehr, a health care consultant and chief political correspondent for the online publication American Thinker.
Read statements from the Illinois Congressional delegation regarding the House health care bill:
Sen. Dick Durbin | Sen. Tammy Duckworth | Rep. Randy Hultgren (R- IL 15th) | Rep. Peter Roskam (R- IL 6th) | Rep. Mike Bost (R-IL 12th) | Rep. Rodney Davis (R-IL 13th) | Rep. John Shimkus (R-IL 15th) | Rep. Adam Kinzinger (R-IL 16th) | Rep. Darin LaHood (R-IL 18th) | Rep. Robin Kelly (D-IL 2nd) | Rep. Daniel Lipinski (D-IL 3rd) | Rep. Luis V. Gutiérrez (D- IL 4th) | Rep. Mike Quigley (D-IL 5th) | Rep. Raja Krishnamoorthi (D-IL 8th) | Rep. Jan Schakowsky (D- IL 9th) | Rep. Brad Schneider (D-IL 10th) | Rep. Bill Foster (D-IL 11th) | Rep. Cheri Bustos (D-IL 17th)
---
Related stories: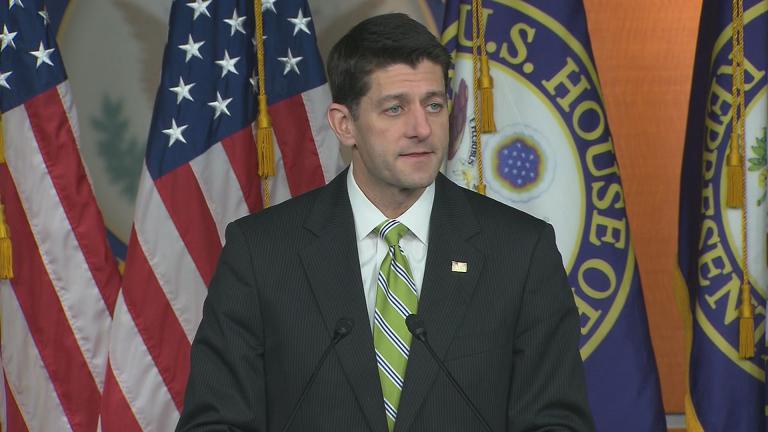 What's Next for US Health Care
March 27: A look at what's next for Obamacare and what happened to the Republican bill to replace it.
---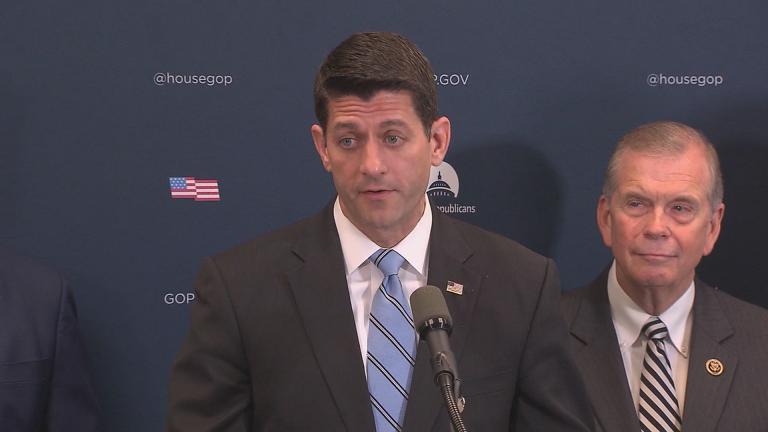 Republican Health Care Reform Bill on Life Support
March 23: Without enough votes to pass, the House of Representatives postpones a vote on the Republican's bill to repeal Obamacare.
---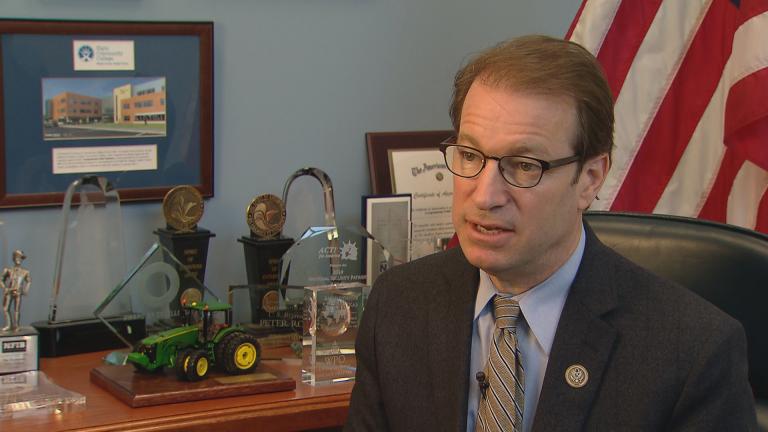 Key Illinois Republican Predicts Passage of Health Care Law
March 15: U.S. Rep. Peter Roskam indicated he supports the measure although he is concerned about the possible impact of the Medicaid rollback. "The Medicaid question, particularly for Illinois, is very challenging," he said.
---