Behind the Headlines: This Chicago Tonight series spotlights individuals and organizations working to diminish gun and gang violence in their communities.

Brittney Shepherd was 17 years old when she was expelled from high school. 
"After being expelled, it wasn't until I saw my mother's tears of disappointment that I decided to get back on track and make better decisions for my future,'" Shepherd recalls.
Shepherd grew up on the city's South Side. She describes her younger self alike some of the girls she currently mentors, academically succesfully but behaviorally troubled, which she cites as the cause for her expulsion. 
Now age 28, Shepherd works as a re-engagement specialist for Chicago Public Schools where she assists students with re-enrollment. She's also completing her MBA and serves as the training and development director at Polished Pebbles—a nonprofit mentoring program that centers on teaching communications skills to young women.
"We have a lot of mentoring programs in Chicago, but its sincerity is what sparked my initial interest," Shepherd said. 
Polished Pebbles was founded in 2009 by Kelly Fair, who worked as a junior executive at the publishing firm McGraw Hill for more than a decade.
"Behavior is really a result of knowing how to communicate," said Fair. "Many of our girls grow up in trauma; we're helping the girls express themselves rather than react."
Fair, who has received a number of awards for her mentoring skills, says the program's structure uses communication as a base to provide services.

"What happens to these girls is very much forgotten. They've developed their own street code or their way of protecting themselves, one that is often mistaken for disrespectfulness, laziness or apathy."
–Polished Pebbles Founder Kelly Fair
---
Polished Pebbles hosts weekly and bi-weekly after-school mentoring sessions at 30 sites in Chicago for girls ages 7-17, focusing on developing skills that can be used in the workplace. The program also taps into its extensive network to offer participants job-shadowing opportunities, and more intimate discussions with female industry leaders.
With a pool of around 30 mentors and eight full-time staff, the program serves 300 girls annually—more than 2,000 participants in all. Of the participants, 80 percent are African-American and 20 percent are Latina, while more than 90 percent come from families living in poverty.
"So much of what we focus on in the initial stages are: who are you, what is your voice, and how are you communicating who you are to the world," Fair said.
Shepherd, who has recently taken on a greater role in coordinating some of the organization's out-of-state programs, says that in many cases it's the first time these girls are asked to think about some of these topics—or asked how they're doing at all.
---
Though there has recently been more focus on the struggles of young men in Chicago, Fair says people often overlook young women of color.
Many of the young women Polished Pebbles serve face a torrent of daily concerns, from getting food on the table to getting to school safely.
"When you understand that they're dealing with issues of survival, it's not hard to understand why coming to school can seem like it's not a big priority," Fair said. "But largely, that backstory is untold."
That's why, in addition to offering mock interviews and other skills for the workplace, Polished Pebbles facilitators help participants find ways to tell their stories—and understand the ways society at large perceives communication styles.
It isn't easy, Fair says. Often, the girls say they're not sure how to hold on to their identities while presenting themselves in more formal settings.
"Girls of color have this impression that if you're trying to be successful, that means you have to drop everything that's natural to you, and adopt and assimilate to a different culture," Fair said.
Having mentors like Shepherd enables these young women to believe women of color can achieve their goals without checking their identities at the door, Fair says. She sees Shepherd as not only an example of success, but as a more accurate embodiment of the type of person that comes from Chicago's South and West Sides than any negative stereotypes associated with the young women from these neighborhoods. 
"This is the counternarrative," Fair said. "So everybody says this about kids and about girls on the South Side, but this is what the South Side of Chicago produces."
Video: Kelly Fair, center, recalls a memorable moment in the organization's history as facilitators Brittany Sheperd, left, and Tara Campbell, right, listen in. 
This summer, 40 young women from Polished Pebbles will participate in internships and job-shadowing programs. Facilitators will conduct weekly check-ins, and provide support on everything from what to wear to how to respond to workplace conflicts.
Fair and Shepherd, meanwhile, are working on the program's continued expansion. Beyond Chicago, it offers mentoring programs in Dallas and at Duke University; an Indiana site is in the works.
Shepherd says mentoring not only serves the program's participants, but also the staff.
"Like pebbles in a bag, we all polish one another," she said.
---
Related stories: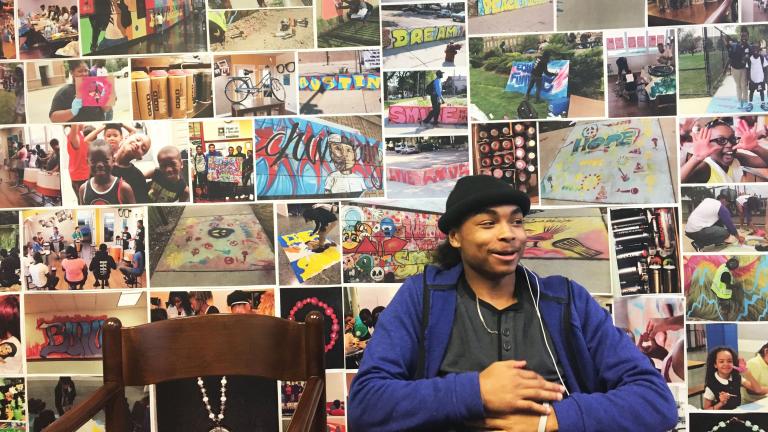 BUILD Chicago Offering Alternatives to Gang Life for Nearly 50 Years
April 13: After sustaining a life-threatening gunshot wound, 16-year-old Latee Smith began plotting revenge on his attacker. But a local intervention specialist helped Smith refocus his energy.
---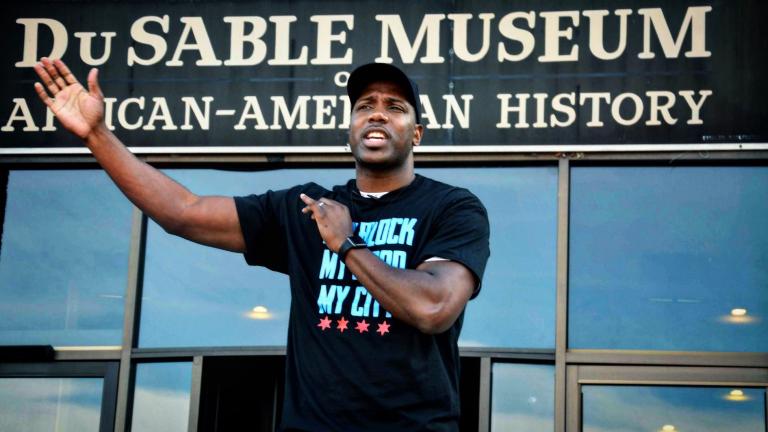 Jahmal Cole is Challenging Perceptions One Block at a Time
March 9: Meet the founder of the nonprofit group My Block My Hood My City, who believes in the power of change.
---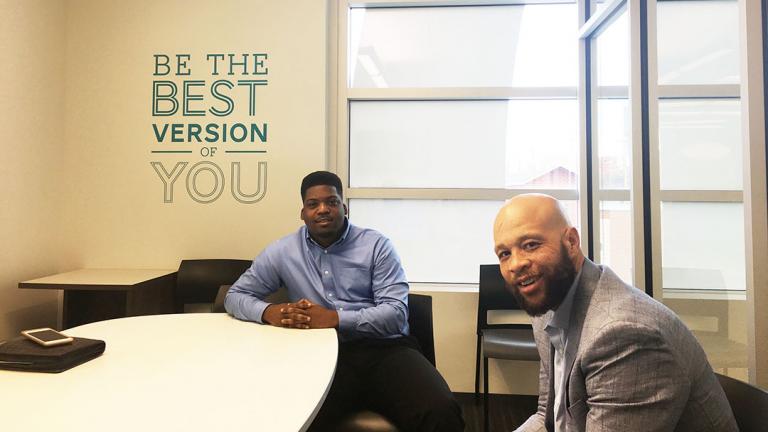 'Positive Vibes' in North Lawndale an Alternative to Crime Narrative
Feb. 21: North Lawndale native Patrick Daniels says his neighborhood is defined by more than violence, and he's working to change that narrative at UCAN.
---