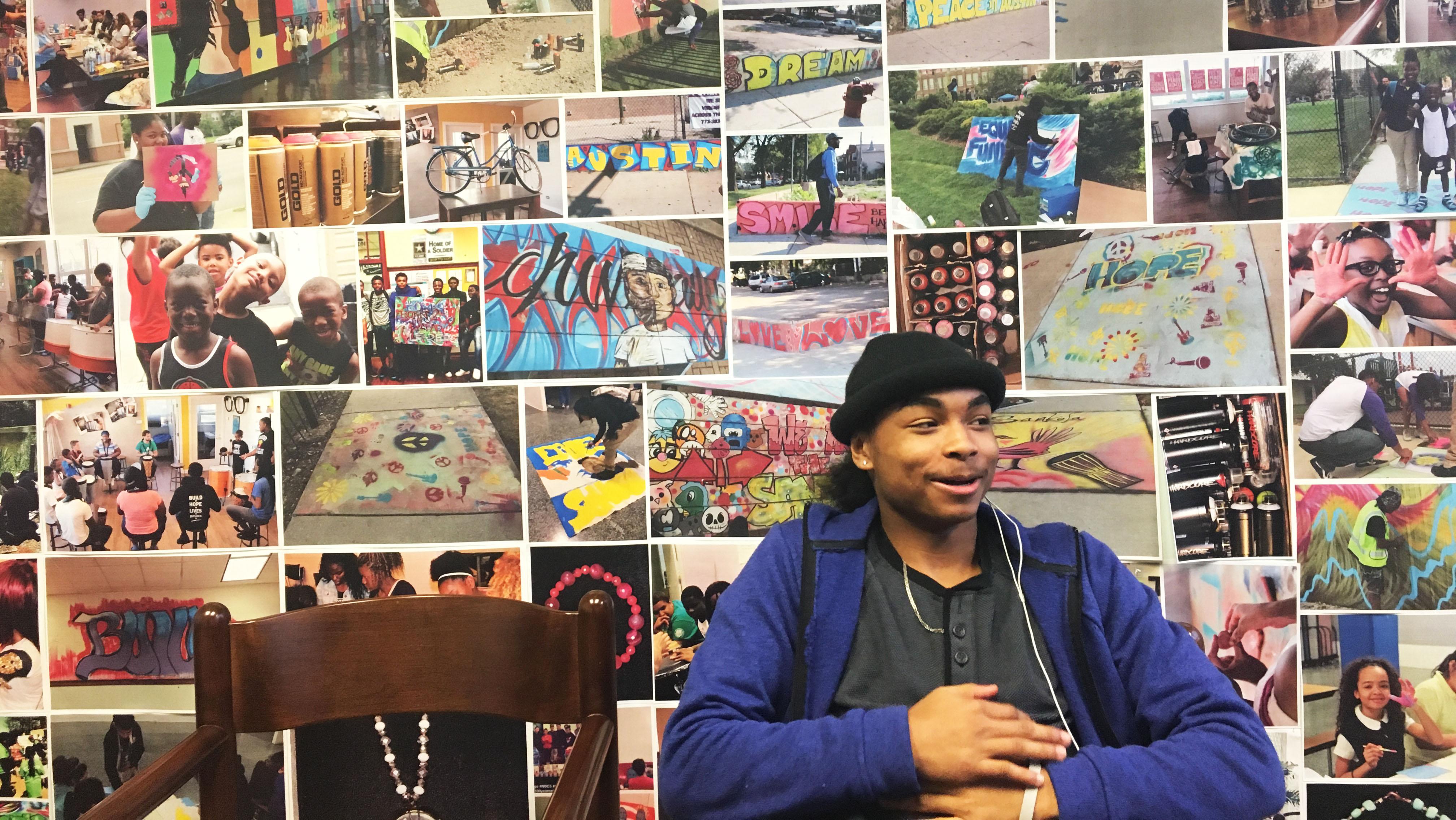 Latee Smith was 12 years old when he joined a gang. Now 16, he's focusing on trying to "make something positive" out of his life. (Maya Miller / Chicago Tonight)
Behind the Headlines: This Chicago Tonight series spotlights individuals and organizations working to diminish gun and gang violence in their communities.

Sixteen-year-old Latee Smith wants to do something positive with his life. He dreams of becoming a professional athlete or a lawyer. He wants a career. And in these desires he's no different than countless other teens across the U.S. who anticipate a bright future.
But Smith says he wasn't always so positive about the road ahead. At age 12 he helped form a gang. At 15, he sustained a life-threatening gunshot wound and was unable to walk for six weeks. He was angry.
"I never [thought] about doing positive things with my life, I just thought about negative things because of what happened to me and I wanted revenge back," Smith said.
He credits his lifestyle changes to the organization BUILD Chicago, or Broader Urban Involvement and Leadership Development.
   The nonprofit provides resources to Chicago children and young adults between the ages of 6 and 24, offering everything from gang intervention to college and career services. It's also known throughout South and West Side neighborhoods for   hosting sports leagues that are open to everyone, regardless of any neighborhood or gang affiliation.

"It's safe here. And they're like a second family."
–Latee Smith
---
Martin Anguiano has been working for BUILD for the last 22 years. As the manager of intervention services, the Uptown native oversees a team of nine specialists whose primarily responsibilities include working with schools, courts and police as well as monitoring activity in the streets. They're looking to help kids and young adults who lack opportunities and resources and exhibit behavioral issues. Many of the teens they work with are involved with gangs.
The specialists are familiar with these types of lifestyles. Many previously belonged to gangs or have been incarcerated themselves. Anguiano says these shared experiences allow staff to form meaningful relationships with those they are trying to help.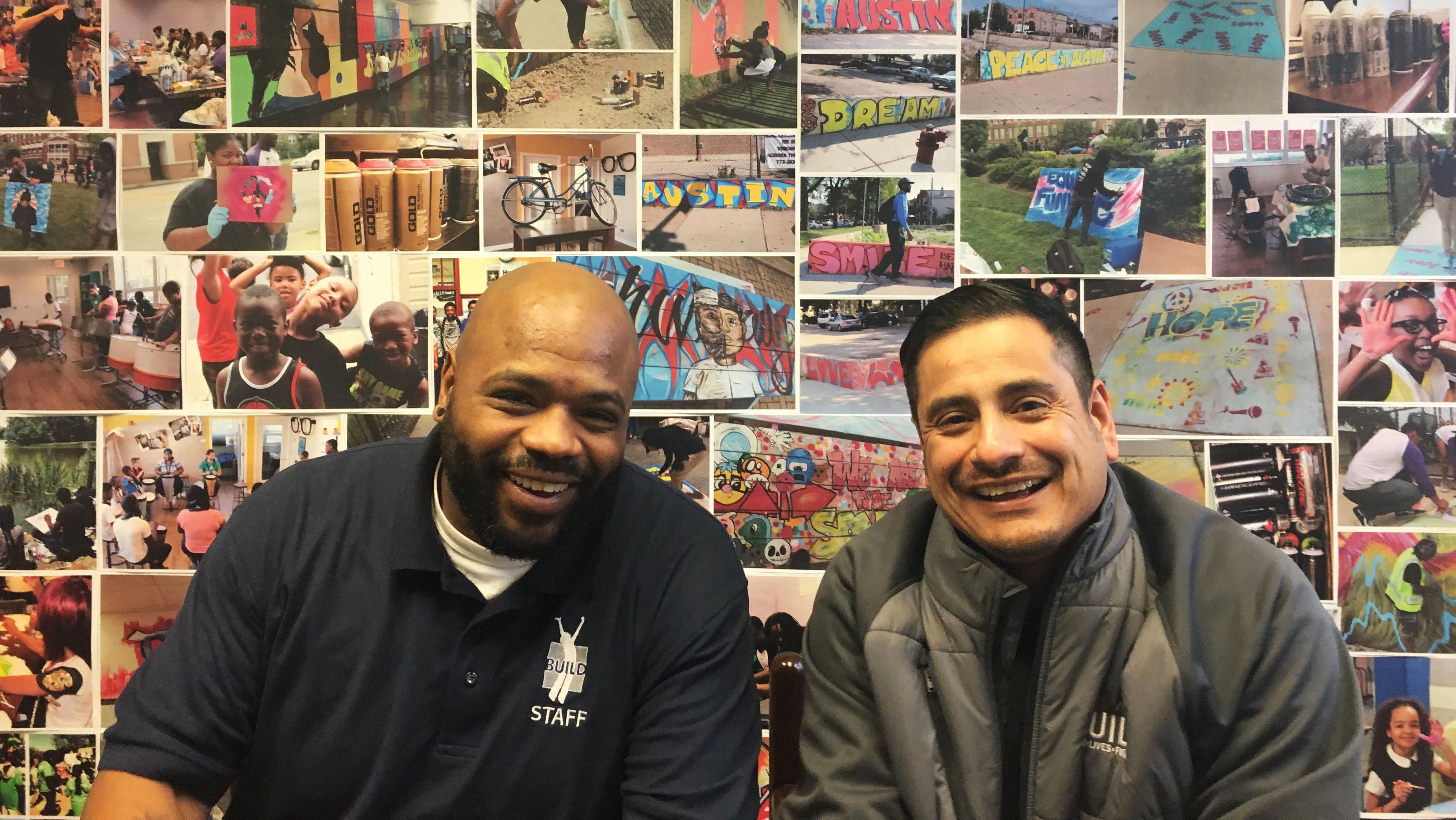 Terrence Smith, left, and Martin Anguiano are on a team of nine intervention specialists at BUILD Chicago. (Maya Miller / Chicago Tonight)
It was an intervention specialist who visited Smith in the hospital after he was shot and his doctor told him he'd never play his favorite sport—football—again.
"He said to leave the stuff alone and he's like—just start coming to BUILD more, he said we could do something for you, could do something positive with your life."
Anguiano says that when he first came to BUILD, he was surprised to come across young people like Smith. That is, youth with ambition, drive and intelligence. But over the years, he says he's learned that those who pass through the organization's doors are often brighter than others assume.
"We've had so many success stories from these young people that people in society gave up on," Anguiano said. "They just need that push … somebody to believe in them."
BUILD's 40-person staff helps about 3,000 youth each year across the city–primarily in four communities: East Garfield Park, Humboldt Park, Logan Square and the West Side neighborhood of Austin, where its headquarters are based, and gun and gang violence make frequent headlines.
Inside the headquarters is an art studio, a computer lab with dozens of desktops and monitors, counseling rooms and open-space meeting areas that more closely resemble a Silicon Valley startup than a Chicago nonprofit.
Intervention specialist Terrence Smith, who primarily works with schools in Austin, says community partnerships are key to the organization's success.
"We all understand that our back's been against the wall at one point of time in our life, so the only way you can get back is by support—and not just one hand, you need one or two, three, four, six hands to push you up a hill." 
---
BUILD appears to be making an impact.
According to records maintained by the organization, 97 percent of BUILD participants improved their grades in 2015 and 99 percent were promoted to the next grade level. The model is currently being replicated in four cities in Texas, Minnesota and Arizona.
Though Latee Smith says he still faces pressure to join gangs he remains hopeful that with the help of his "second family" at BUILD he'll be able to stay out of trouble.
"I want a career," he said. And if it's not in the pro sports industry or law, he said he'd be happy to work at a place like BUILD, where Anguiano said he's already become a natural leader.  
---
Related stories: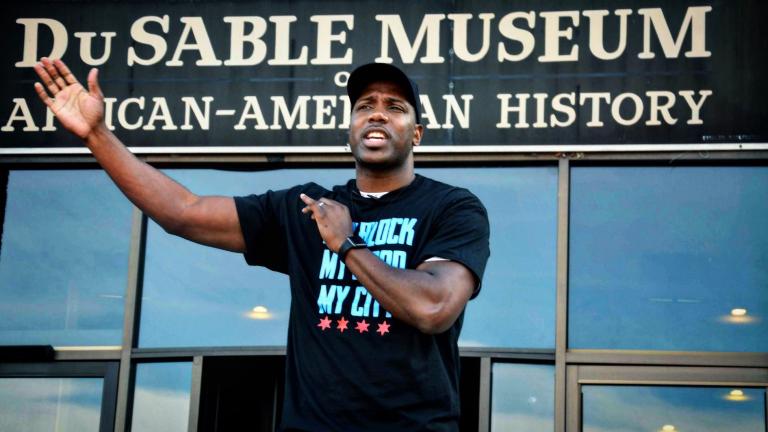 Jahmal Cole is Challenging Perceptions One Block at a Time
March 9: Meet the founder of the nonprofit group My Block My Hood My City, who believes in the power of change.
---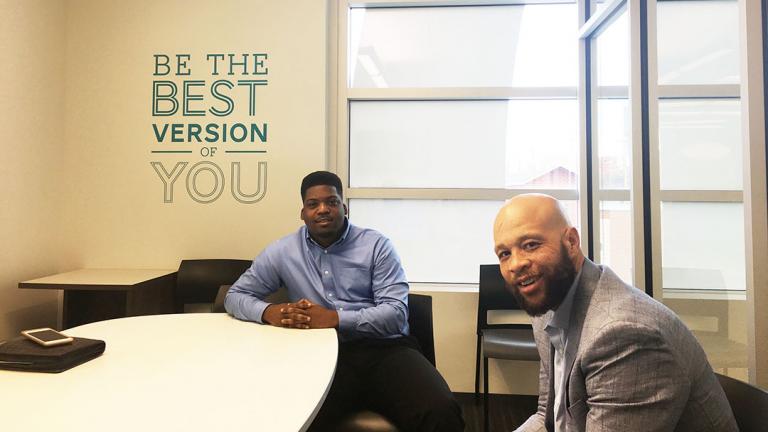 'Positive Vibes' in North Lawndale an Alternative to Crime Narrative
Feb. 21: North Lawndale native Patrick Daniels says his neighborhood is defined by more than violence, and he's working to change that narrative at UCAN.
---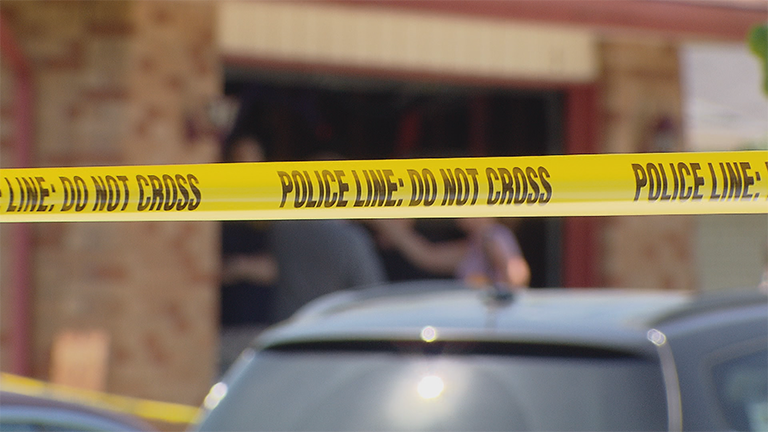 New Group Aims to Study, Address Root Causes of Chicago Gun Violence
Feb. 7: Hoping to capitalize on the violence prevention research already being conducted locally, the group hopes to spur new research initiatives and facilitate ongoing community-based violence prevention efforts.
---