There are eight Democratic candidates vying to take on incumbent Republican Gov. Bruce Rauner in the 2018 election.
But one is gaining traction as the anti-Madigan candidate. State Rep. Scott Drury, D-Highwood, is an underdog in the crowded Democratic primary field, but he's making a name for himself by bucking Democratic leadership.
Drury will face a long list of opponents on March 20—the primary, which is exactly nine months from today.
The two most well-funded candidates are billionaire businessman and venture capitalist J.B. Pritzker and businessman Chris Kennedy. Rounding out the Democratic pack are state Sen.Daniel Biss, 47th Ward Ald. Ameya Pawar, Madison County Regional School Superintendent Bob Daiber, small business owner Alex Paterakis, and the former director of the anti-violence group CeaseFire, Tio Hardiman.
This gubernatorial race promises to be a hard-fought, expensive affair. Rauner's campaign chest has over $70 million, and Pritzker has contributed more than $14 million to his own campaign so far.
On Tuesday, Drury attacked Pritzker for being caught on FBI tapes recording then-Gov. Rod Blagojevich. Pritzker was recorded offering himself for the job of state treasurer.
"Unless Pritzker has something to hide, he will swiftly make public all details of his relationship with the disgraced former governor and of his interactions with the federal government," said Drury. "We can only hope he chooses to be more forthcoming than his criminal friend, Rod Blagojevich." 
But even more daunting than mountains of campaign cash and sharp political jabs is the state's fiscal crisis. The state has gone 720 days without a budget. Illinois owes $14.8 billion in backlogged bills. The state's pension deficit current stands at $130 billion. And Illinois could also be the first state with a junk credit rating status.
Rauner gave a short address Tuesday evening on the budget standoff on the eve of the special session he called.
"Failure to act is not an option. Failure to act may cause permanent damage to our state that will take years to overcome," Rauner said.
In a statement, Mayor Rahm Emanuel said:
"Tonight we'll hear yet another speech about a state budget from the Governor, the fourth like it he's given. Since he's taken office all he's done is give speeches and run TV ads—and he's passed zero budgets. Under Governor Rauner today Illinois is dead last in education funding, Illinois has the worst credit rating of any state in the history of the country, and for three years running Illinois is the only state without a budget. Talk is cheap. Actions matter."
Drury joins political correspondent Paris Schutz in conversation.

This is the sixth in a series of conversations we will be having with declared candidates for Illinois governor. We will introduce you to some of the other candidates in the coming weeks. Find more of our coverage of the 2018 governor's race here.
---
Related stories: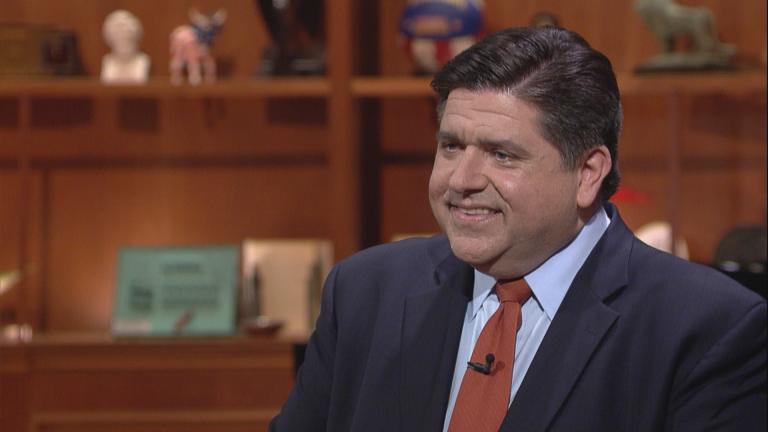 J.B. Pritzker Battles Crowded Democratic Field, Rauner
June 15: The billionaire businessman and venture capitalist is the early front-runner in the Democratic race for governor. He joins us in discussion.
---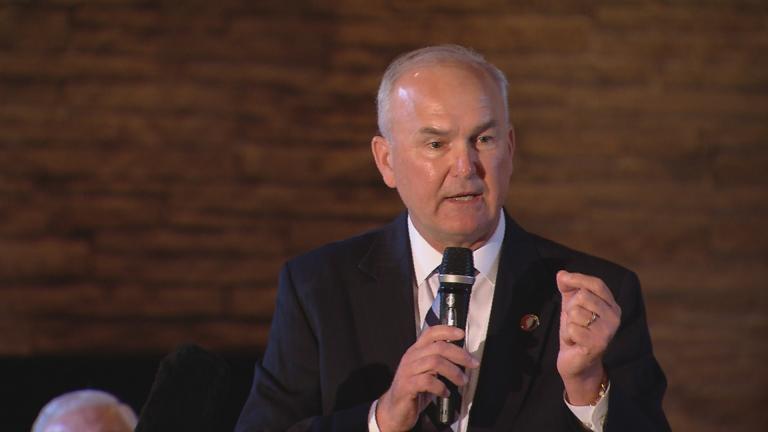 Gubernatorial Candidate Bob Daiber: 'I Can Carry Downstate Illinois'
May 2: The Madison County school superintendent joins host Eddie Arruza to discuss his run for Illinois governor.
---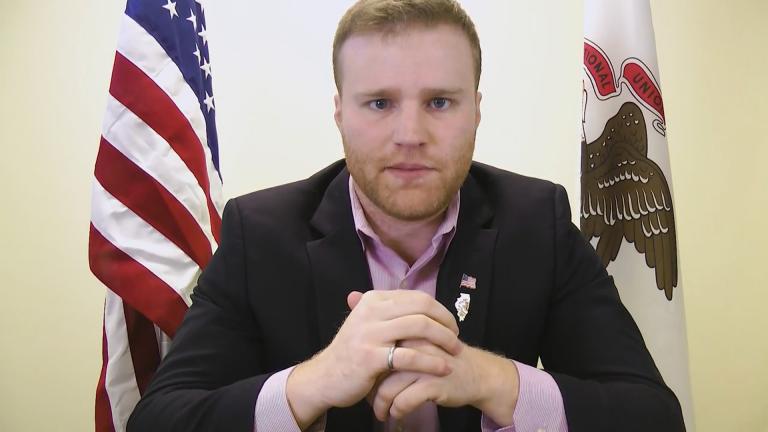 How Gubernatorial Candidate Alex Paterakis Plans to Revive the State
April 25: A long-shot candidate for governor tells us why he thinks he's got what it takes to lead the state.
---