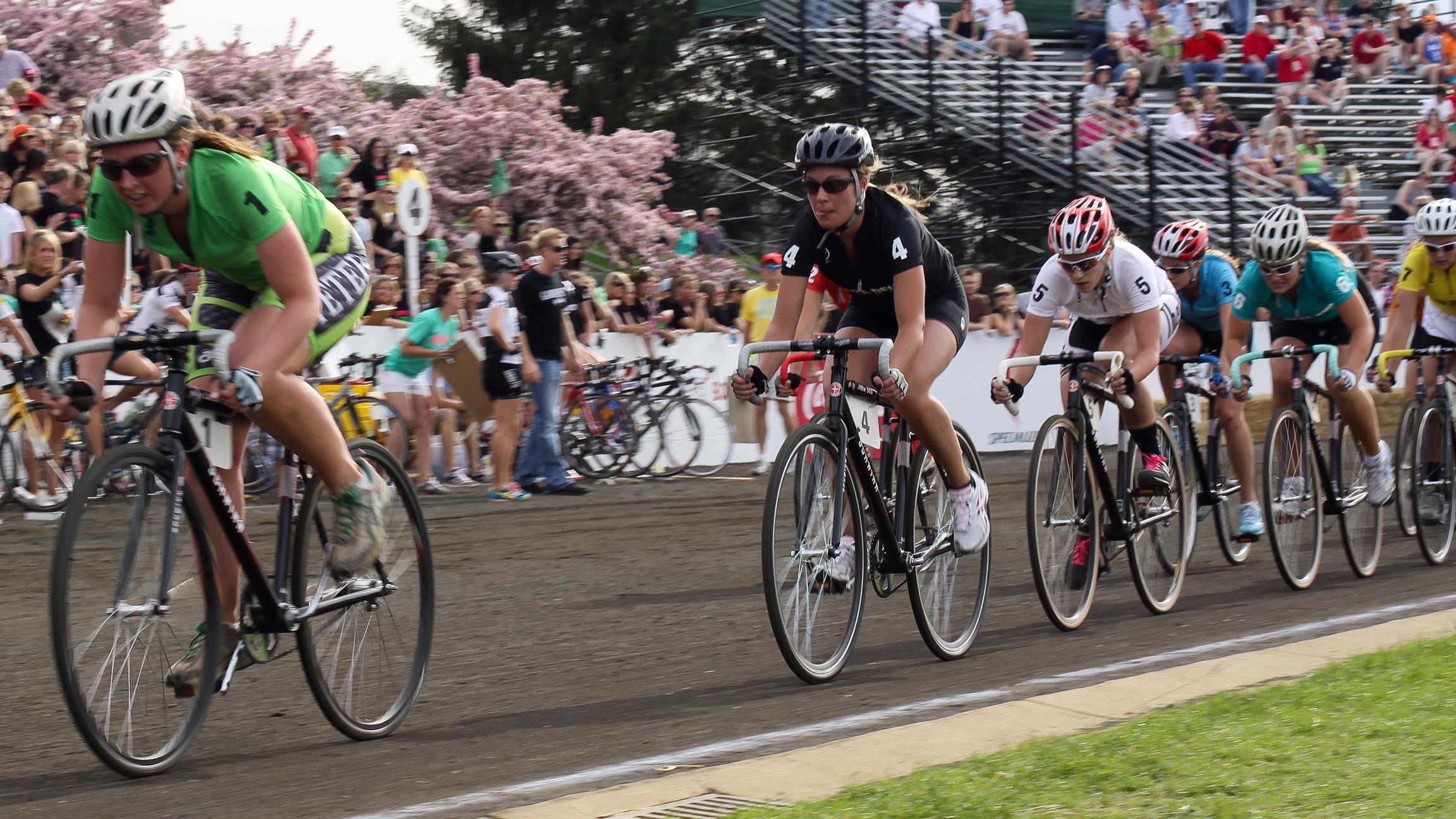 The women's Little 500 bike race on April 24, 2009. (Indiana Public Media / Flickr)
Inspired by the Little 500, a popular cinder track relay race at Indiana University Bloomington, and the 1979 dramedy "Breaking Away," the Chicago Cinder Classic will set wheels spinning in Chicago this summer.
The race, set for Aug. 20 in Winnemac Park in the city's Ravenswood neighborhood, is divided into four categories: open, elite men's, elite women's and masters, which is open to men and women of all skill levels ages 35 and up.
Each four-person team is required to raise a minimum of $1,250 to participate. Proceeds will help advance the Active Transportation Alliance's mission to create a more bike-friendly city.
"We've had a lot of strides, but we definitely want to continue on with the work that's been started," said Clare McDermott, the director of marketing and special events at the ATA.
Last September, Chicago was named the best bike city in the U.S. by Bicycling magazine, but there's still work to be done, said McDermott, including more protected bike lanes "to further enhance a safe feeling for people, and to enhance safety overall."
While not an anti-car group, the nonprofit advocacy organization also works to promote bike riding in the city as a means of everyday transportation.
"You tend to arrive at your destination in a much better state of mind being on a bike versus being stuck in traffic," McDermott said.
During the relay, each team must ride 100 laps, or 25 miles, and make at least three bike exchanges between teammates. Every set of members will be provided two identical single-speed bikes.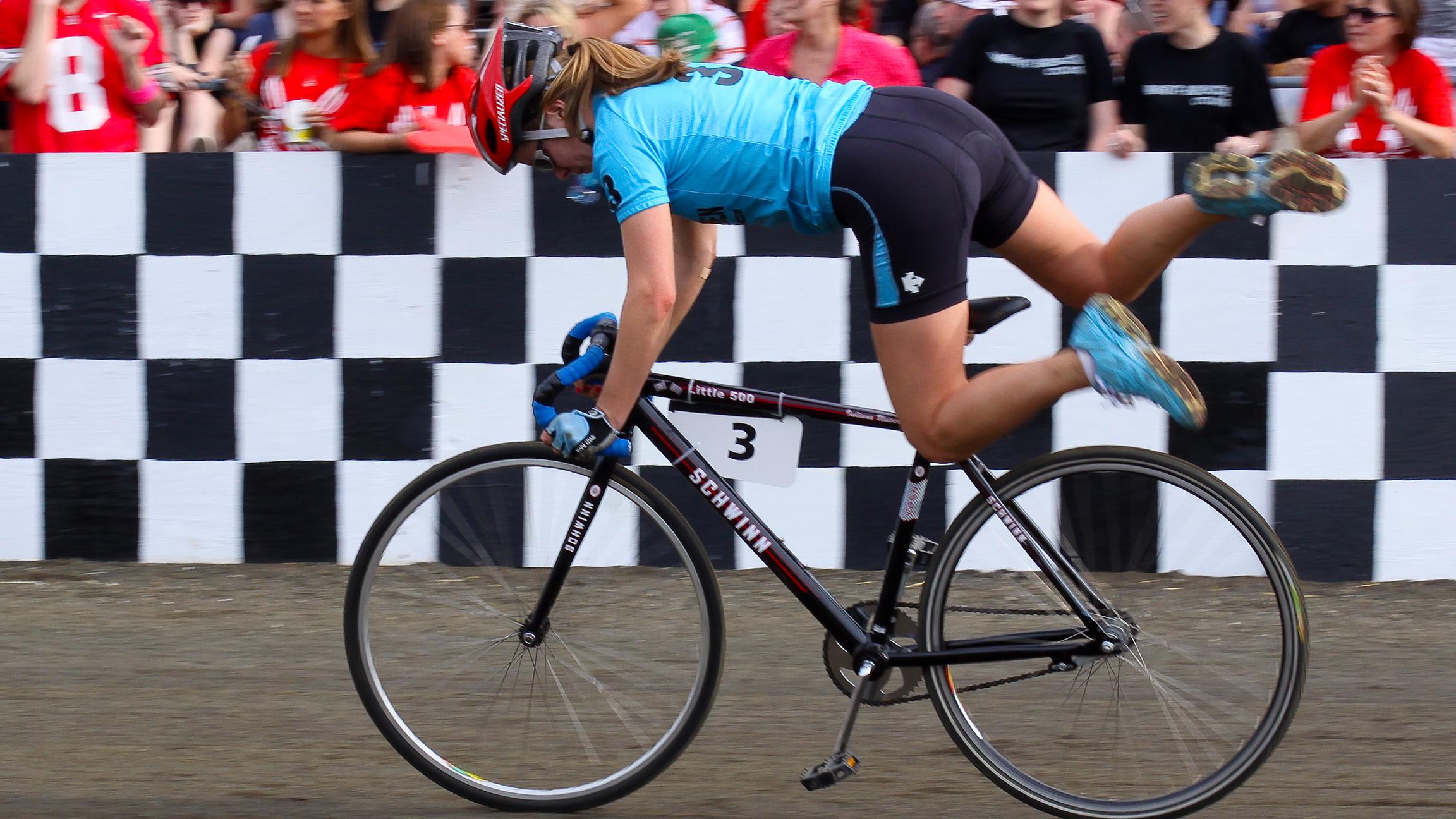 A rider for the Army Women team completes a bike exchange during the Little 500 race on April 24, 2009. (Indiana Public Media / Flickr)
"The exchange is definitely something that most people will be brand new to," McDermott said. "We definitely recommend the teams getting together once or twice before the race just kind of practicing handing the bike off back and forth."
Registration opened Friday for the event, which includes a post-race festival.
---
Related stories: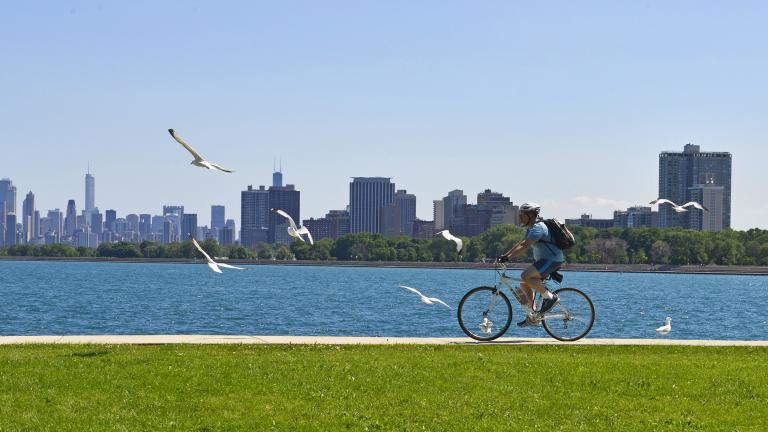 New Projects, Safety Concerns for Chicago Cyclists
May 23: As many Chicago cyclists are starting to shake off the winter cobwebs and get back on their bikes, we take a look at what they can expect this summer.
---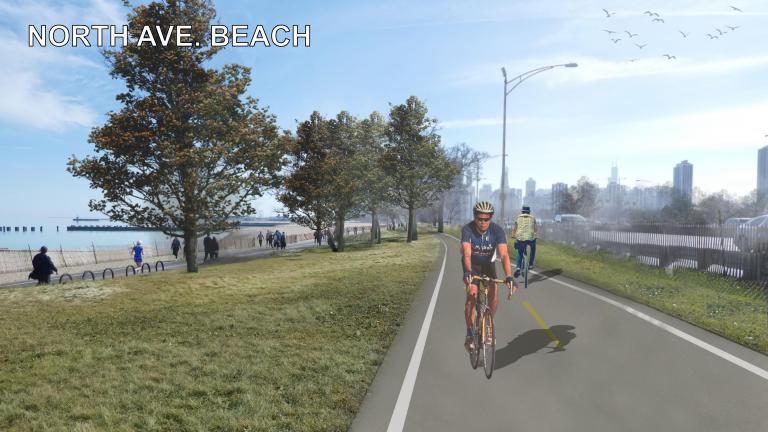 Lakefront Trail Separation Requires North Side Closure, Detour
May 15: Starting next week, the Lakefront Trail will be closed between Diversey and North avenues as the project to separate the bike and pedestrian paths continues.
---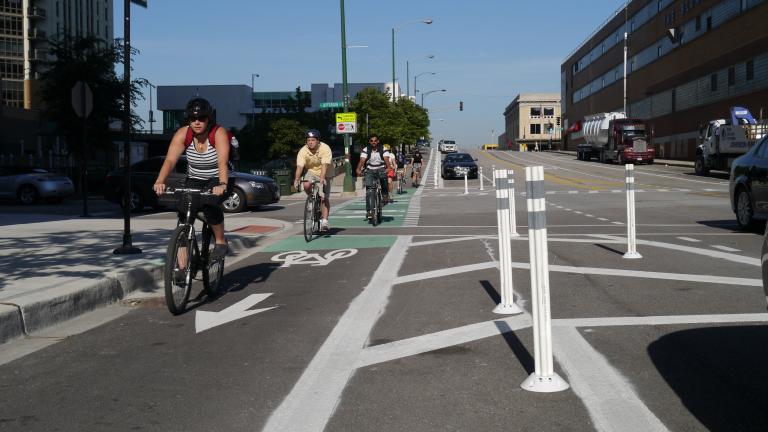 Chicago 'Dooring' Reports Saw Steep Increase in 2015, Data Shows
April 21: Crash data for 2015 released this week by the Illinois Department of Transportation shows a rise in the number of reported "doorings" in Chicago – collisions that occur when the door of a parked vehicle is opened directly in the path of an oncoming cyclist.
---