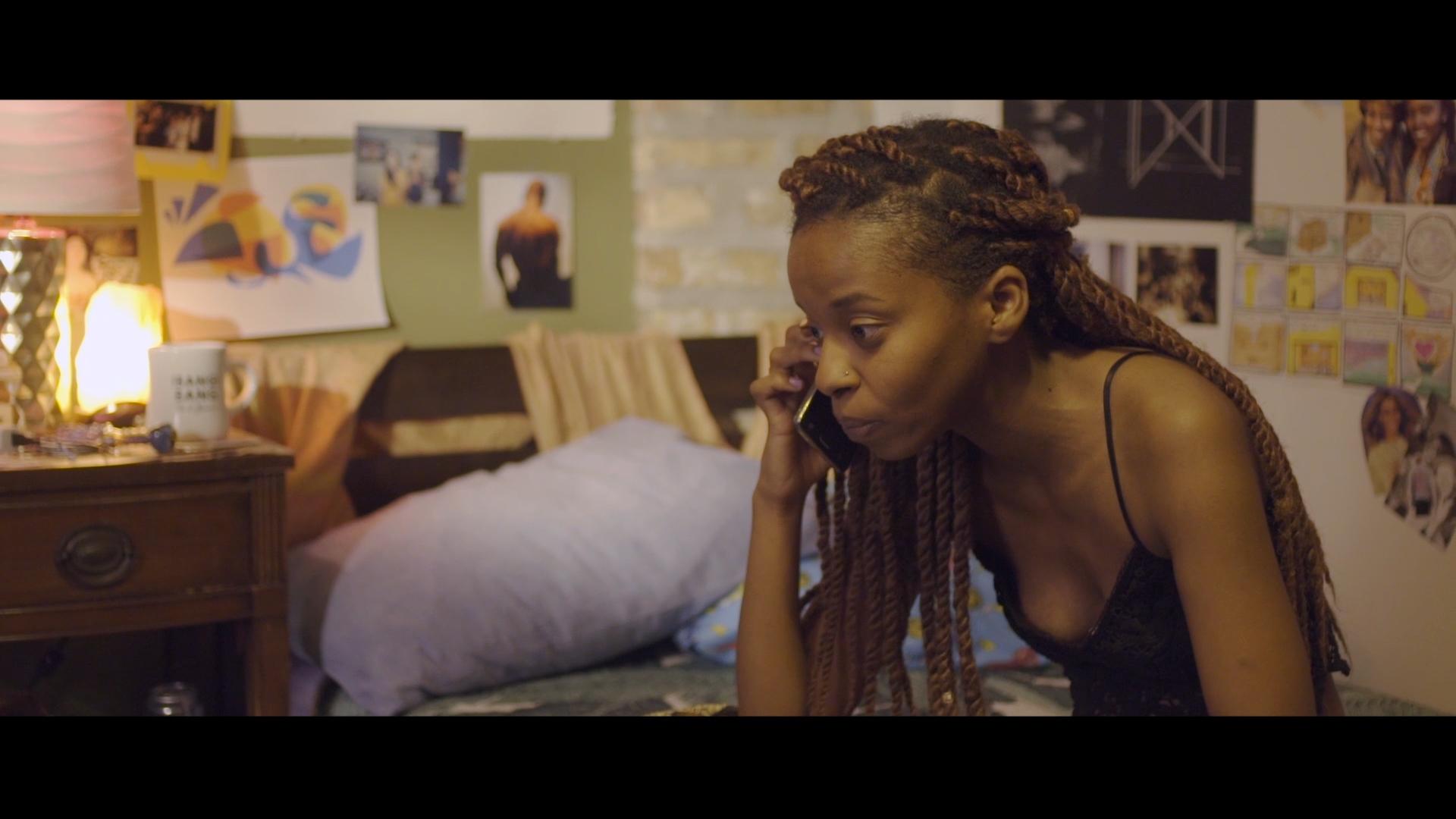 Sonia Denis plays the character Patricia, an aspiring musician in Chicago, in the show "Brown Girls." The web series recently secured a development deal with HBO. (Courtesy of Open TV)
A web series shot and set in Chicago has secured a development deal with HBO.
"Brown Girls" will begin working on a pilot for the cable television network, series creator Fatimah Asghar confirmed. The seven-episode series premiered on Open TV in February and centers on two friends in their 20s navigating friendship, love and careers in Chicago.
Director Sam Bailey says the protagonists—a straight black woman and a lesbian Muslim Pakistani-American—and their relationship is what initially sparked her interest in the series when Asghar, a writer and poet, asked her in early 2016 to read the script.
"Immediately, what drew me to the script is that I referenced it with my friendships growing up," said Bailey, who grew up in Chicago's Logan Square neighborhood. "And it also just being about regular people, and being complex and flawed."
Asghar and Bailey will continue to serve as writer and director, respectively, but also take on executive producer roles.
Sam Bailey, left, and Fatimah Asghar (Credit: Alexus McLane)
"Brown Girls" caught widespread attention when the show's trailer was released, and the official #BrownGirlsTV hashtag trended to number two on Twitter the night the series premiered. 
"We tried to do a show for our specific audience, being our friends and the art community in Chicago, so I think because that was always at the forefront of our minds, you can feel that and see that in the series," Bailey said about the show's success. "Then people who may or may not be involved in that community still kind of see versions of themselves in a lot of those characters."
The development deal is one of a few recent collaborations between major TV networks and shows with characters not regularly seen in mainstream media, such as "Insecure" on HBO and "Atlanta" on FX.
"I do think there is a little bit of a shift happening, where people are really invested in a multitude of stories being told, and that the people telling those stories reflect those stories," Bailey said. "I don't think Hollywood is out of the woods yet of being very white, very straight, very heteronormative, very male-heavy, but I do think that this means someone at HBO really liked it, and they got behind it."
Sharing and telling stories of specific lived experiences was the inspiration behind Open TV, an online platform designed to test alternative ways to developing television.
Open TV founder Aymar Jean "AJ" Christian said he created the platform in 2014—publicly launching it in 2015—after noticing a lack of representation in shows produced online and independently.
"There weren't as many as I would think focused on intersectionality, particularly queer people within communities of color," said Christian, an assistant professor of communications studies at Northwestern University.
He said "intersectionality" means "we all have multiple identities, and some of us have multiple identities that are marginalized by society, making our experience of the world very particular."
Christian said he enjoys and respects many "legacy TV" shows and their creators, but he blames distributors for the lack of representation on the small screen.
"The industry, historically, has been so afraid of identities that can't be easily translated to a mainstream narrative," he said. "The lesson is to tell a good story with interesting characters who ring true to the people who are represented. It's actually that simple."
Christian and Bailey first met through a partnership for the latter's first series "You're So Talented," which, in some ways, inspired Open TV, Christian said.
The platform was originally set to showcase pilots of varying shows, but Bailey's "nuanced tale about a black woman coming of age in Chicago" inspired him to expand Open TV.
Although a mainstream network is picking up "Brown Girls," Christian said he isn't worried about the series losing its intersectionality.
"I think executives are slowly starting to realize that they can't micromanage productions and the story," he said. "I also just believe in Sam's and Fati's talent, and that they're going to create a brilliant pilot on HBO."
Bailey said specific details on the untitled series are still in the works, but one thing is for sure: the series will continue to be shot and set in Chicago.
"I feel like Chicago has always been a place where you can semi-afford it still, still do your art outside of your day job in the way that LA and New York kind of doesn't allow that," Bailey said. "Chicago kind of sets that up and gives those characters a chance to figure things out in a way that if they lived in one of the cities we're used to seeing on TV, it wouldn't be as authentic."
---
Related stories: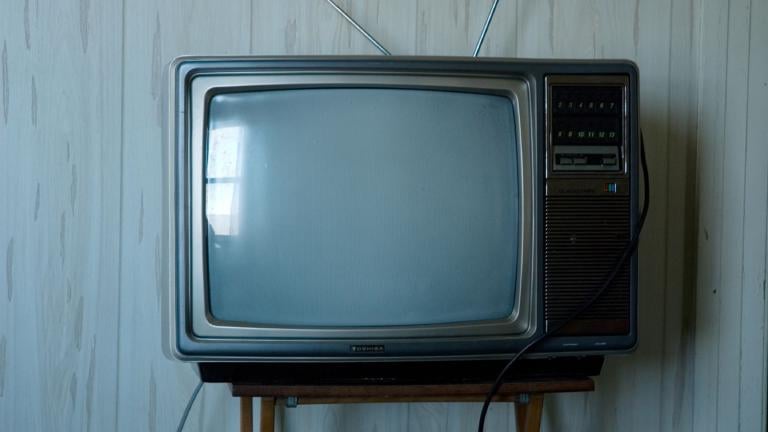 The Changing Face of Television
May 9: New ways of producing, distributing and consuming TV shows means consumers no longer have to rush home to catch a scheduled broadcast.
---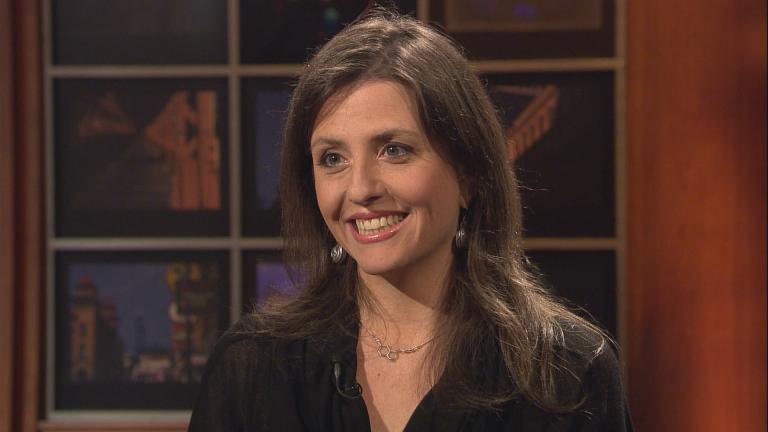 Author's 'Immortal' Story Comes to Life on HBO
April 24: A new film on HBO starring Oprah Winfrey tells the remarkable story of Henrietta Lacks. We revisit our conversation with the Chicago author who tells the story.
---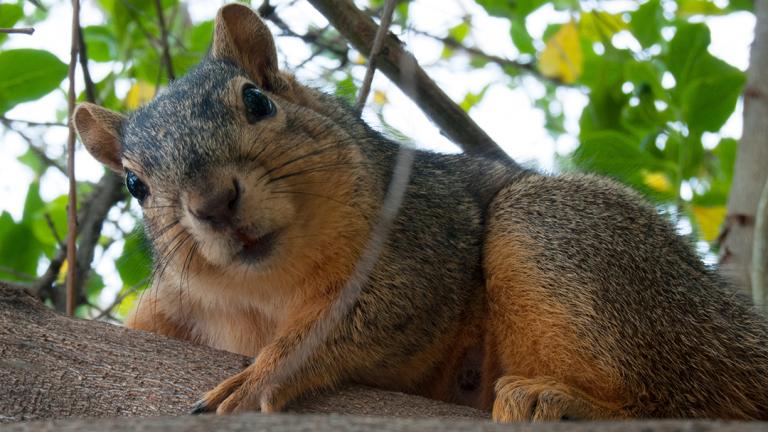 Wildlife Meets City Life in New WTTW Web Series 'Urban Nature'
March 20: A new WTTW web series peeks into pockets of nature in cities across the country.
---