We typical think of cities and nature as opposites, but if you know where to look, you'll see flora and fauna finding ways to thrive in the urban jungle.
A new WTTW web series called "Urban Nature" peeks into pockets of nature in cities across the country.
Producer Dan Protess joins us to discuss the series.
Chicago Tonight: The 16 webisodes vary widely in subject matter: butterfly migration, underground streams, urban planning. How did you develop ideas for the webisodes?
Dan Protess: It was not exactly a methodical research process, but more of a mad dash that took place over the course of about six weeks.
I must have contacted at least 100 experts who study the natural world in order to gather story ideas. In particular, I was looking for scientific research that is revealing something surprising about ways in which nature is thriving in cities.
Scientific studies often make great subjects for stories, because at the core of any study is a mystery, and a person trying to solve it. I was also looking to come at the subject of urban nature from as many angles as possible. I didn't just want to cover charismatic animals like coyotes and colorful birds; I also wanted to look at the ways in which nature is eking out an existence at the fringes of our cities—in places like vacant lots. Also, because these are videos, these stories had to be visual.
Which of your subjects was the toughest to capture on camera?
Protess: It is a truism of television and film that you should never work with kids or animals. There weren't any kids in the series, but plenty of animals, and they don't hold still for a second. It took us two hours to get about five seconds worth of video of coyotes—two hours in which we were running around with all of our equipment in the summer heat.
The birds on the green roofs would fly away as soon as we got there—so I had to send the cameraman up there by himself, while we waited around in a dark stairwell. You'll notice that the marine mammal story focuses on a rehabilitation center for sick and injured marine mammals, and that was very intentional. Those wild animals weren't going anywhere.
Has making this show changed the way you personally see nature in the city?
Protess: Totally and completely. When I'm riding on the expressway, I see little patches of plants growing on the shoulder, and I wonder what "ecological services" those plants might be providing us. Are they nectar sources for pollinators? Are they absorbing stormwater and carbon dioxide?
I've come to see my own tiny little backyard as an ecosystem, and I'm trying to make good decisions about how I impact that ecosystem. We are about to plant a tree, and I'm looking for a species that provides food and hiding places for bees and birds, but not for rats. And I've come to realize what a waste of space turf grass is.
You visited three cities for the series. How did you find the cities' approaches to working with wildlife differed?
Protess: The New York Parks Department is doing an amazing job of managing its wilder, more natural areas. I think Chicago could learn a lot from what they're doing. In New York, they recognize that the same bureaucracy that oversees basketball courts and installs playground equipment isn't necessarily well-equipped to manage wetlands and forests. So they have a Natural Resources Group and Natural Areas Conservancy, which are doing an amazing job of maintaining natural areas, and creating programming around them.
San Francisco, as you might expect, is quite progressive in its approach to nature. The Green Connections program, which we feature in one of the stories, is an amazing model for how cities can account for the natural world in the planning process.
Chicago's strengths come from its nonprofit institutions, and the hard work of some very dedicated individuals. The Field Museum comes to mind. I always thought of it as a place that was focused on ancient Egypt, but its commitment to Chicago and its nature is remarkable. And then there are people like Annette Prince, who you'll find wandering the Loop hours before dawn, saving injured birds.
---
Related stories: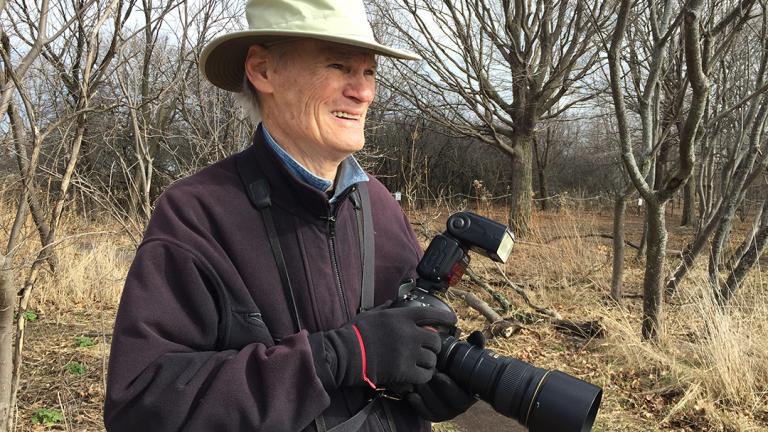 Former Fashion Photographer Finds Beauty in Nature
March 15: After 20 years in the fashion industry, Owen Deutsch wasn't planning on getting back into photography. But then he discovered a new subject: birds.
---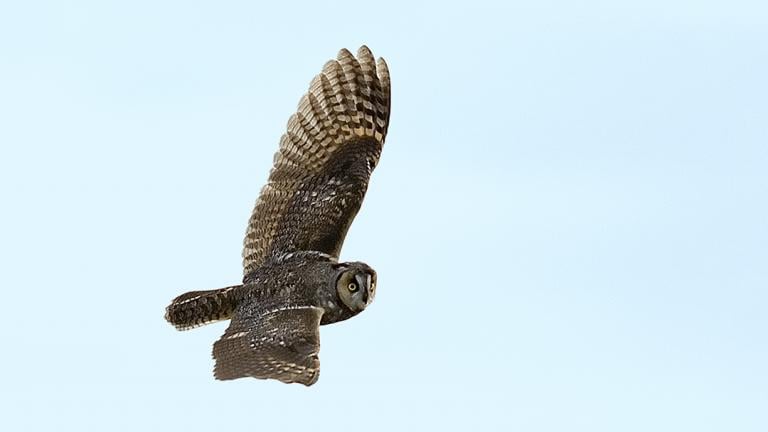 Long-Eared Owls 'Invade' Chicago
Jan. 19: Why are there so many long-eared owls showing up in Chicago this winter? Bird watchers call it an "irruption."
---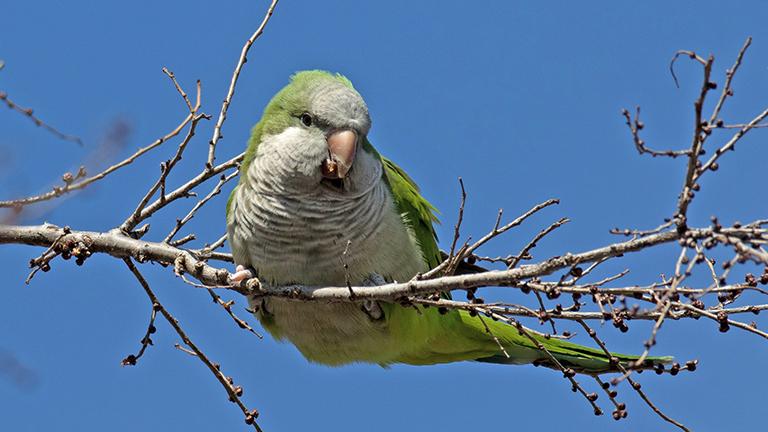 Why Are Monk Parakeets Leaving Hyde Park?
March 21, 2016: Chicago's Hyde Park neighborhood has long been a haven for the bright green monk parakeet, but its presence – and recent decline – is shrouded in mystery.
---